Top 10 Romulation alternatives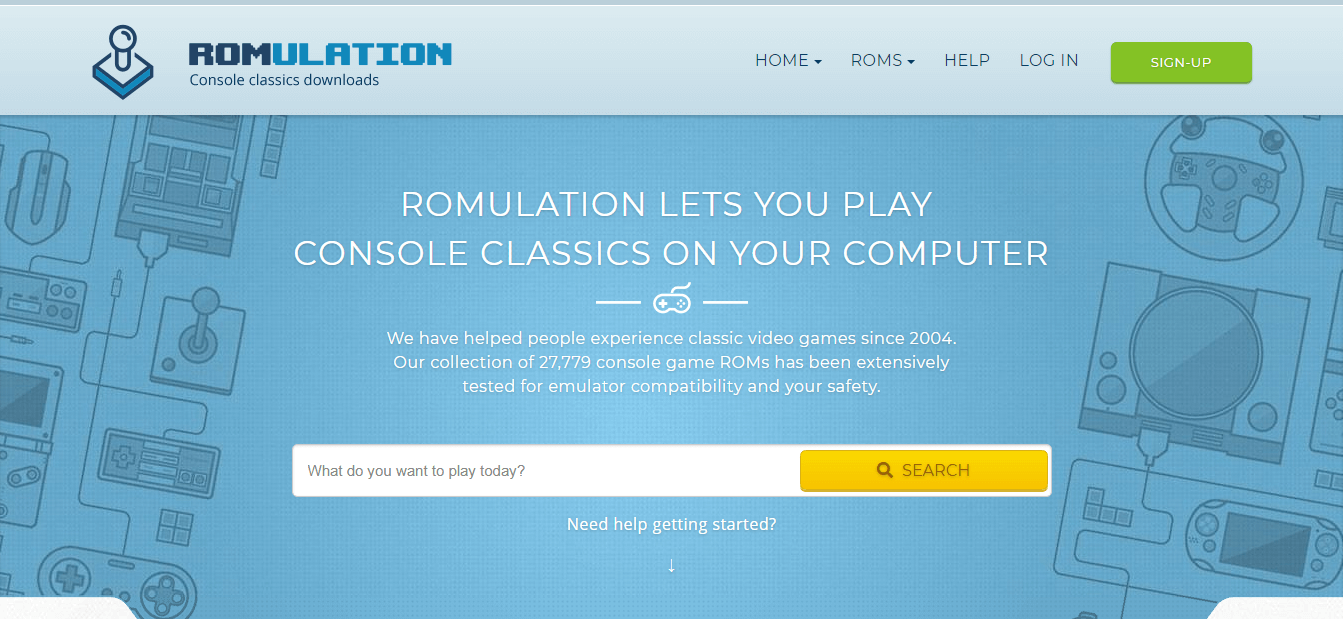 Today, the internet has changed the whole scenario. Whether it is a song, movie or a simple game, we get everything on Android phones and tablets. The mobile games have replaced PC games these days. But the people who have spent their entire childhood with PC games still know the value of these games. Romulation is one of the most popular emulators through which you can play old classic games. You will then don't need a console to play games on PC or laptops when you have Romulation emulator.
If you want to enjoy the passion of old games, there are some of the most amazing Romulation alternatives you can try. They are as under:
Best Romulation alternatives in 2019
1. Emuparadise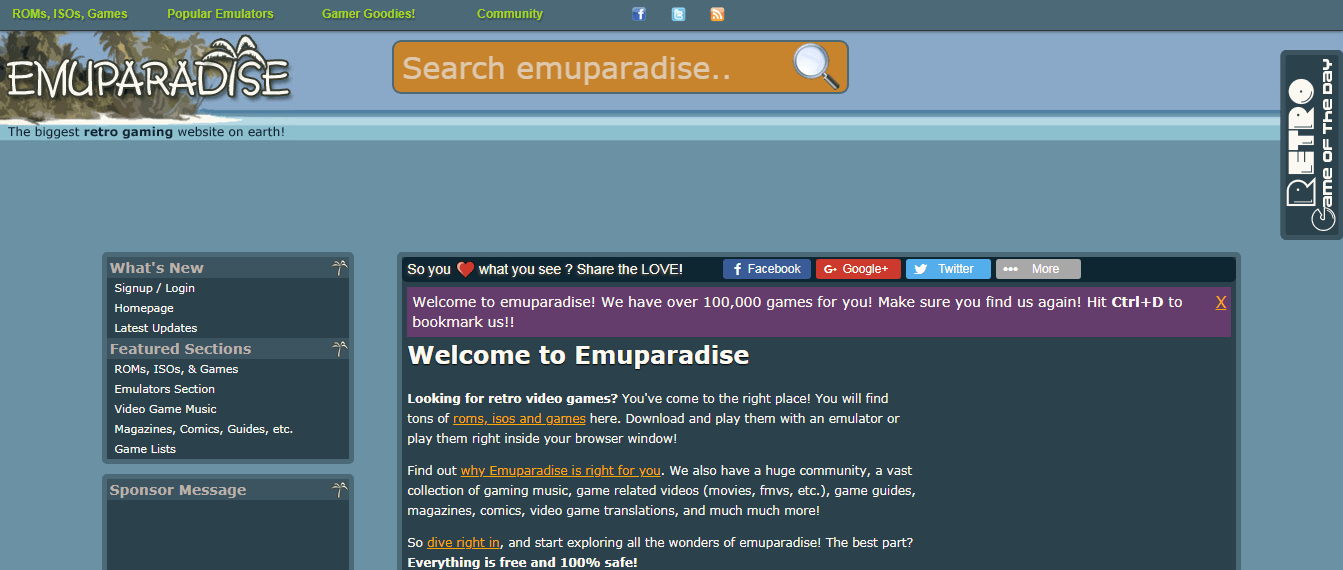 Emuparadise is an amazing destination to get all your old beautiful games. This emulator is loaded with ISOS and ROMS from which you can download the games. Additionally, Emuparadise also has many music files, video games translations magazines and game guides. One of the major benefits of using this emulator is that it gives safe downloads of game files. Besides that, it has a community in which you can discuss the cheat codes and other game strategies. You can get new players to enjoy various games.
2. DopeROMS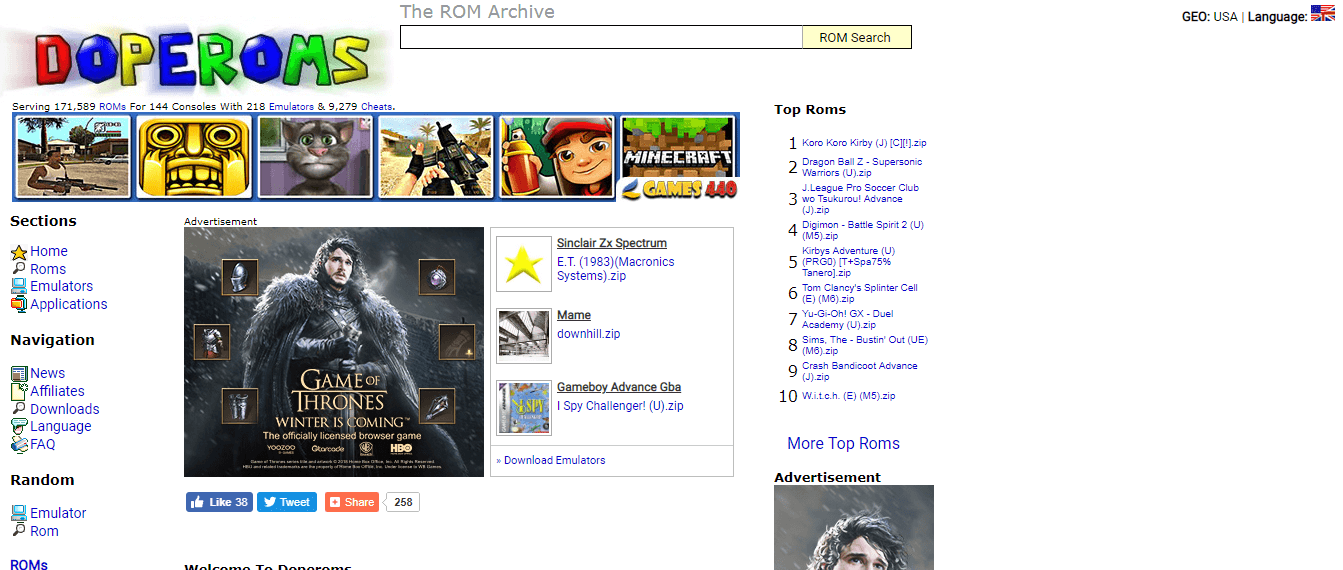 The next on the list is DopeROMS. It is a robust platform to play old games. You can easily download any game on your PC/Laptops or Android phones with DopeROMS emulator. It does not have ads to disturb the game lovers in between playing the games. You can get your favorite car racing games, building blocks' games. It gives 100% safe downloads without damaging your devices. DopeROMShas more than 200 emulators, 9200 cheats and 144 consoles.
3. Rom Hustler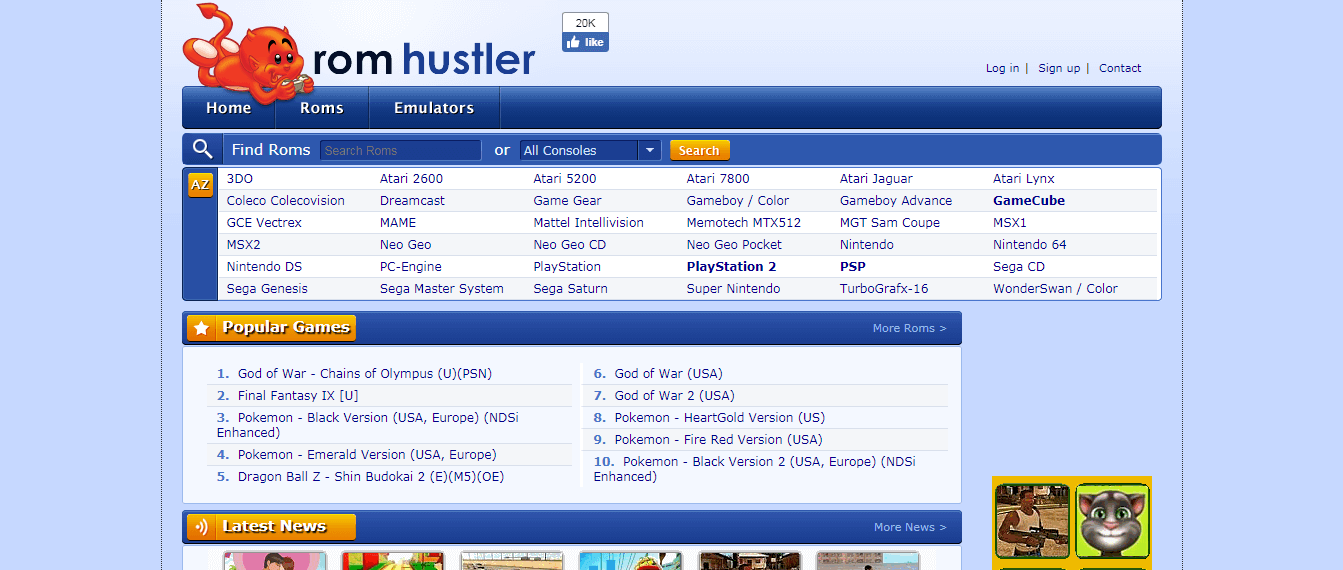 If you are a die-hard fan of old games, Rom Hustler is the right choice. It has easy user-interface to find your favorite games at once. It contains many emulators, ROMs, and consoles of famous old games. There is a simple sign-up procedure to download the games from this site. Different ROMs and consoles are arranged in alphabetical order for the easy finding. You can filter your search by giving the name of the game or ROMs. It also contains many NDS ROMs and PSX.
4. The Old Computer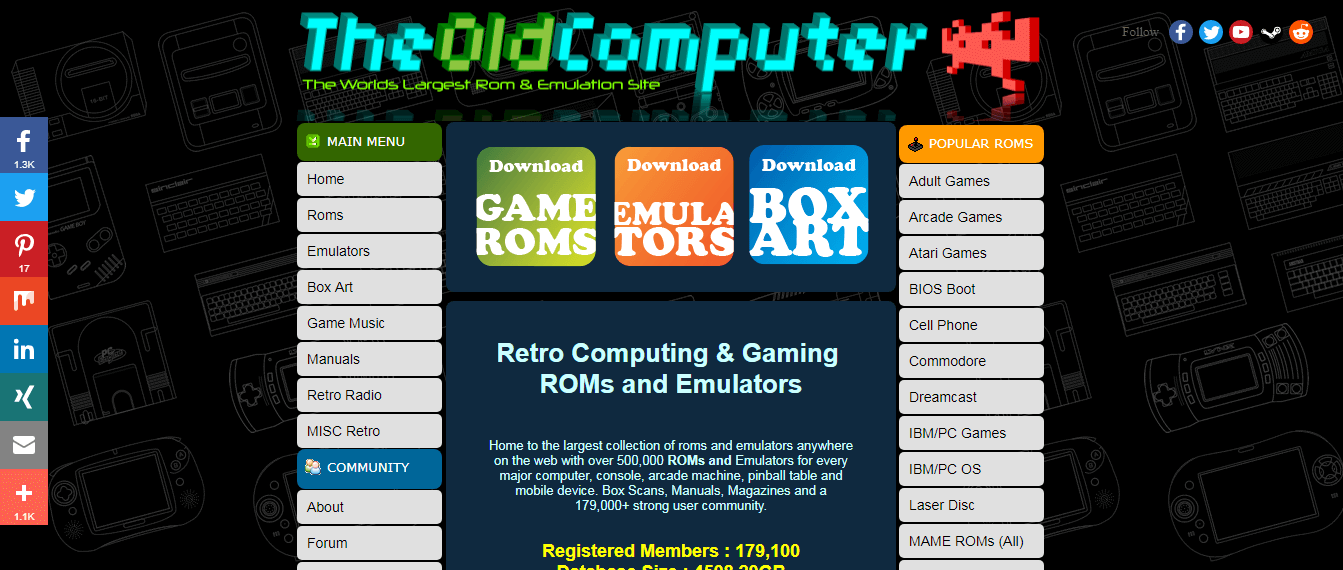 With over 5, 95,000 NES ROMS, The Old Computer is the best place to get old games. It has a lovely user interface with proper categories on both sides. Apart from old classic games, you can also get retro songs on this emulator. It has box art and MISC Retro and manuals. The Old Computer contains many old popular magazines and gaming guides. You can join the community and take golden tips for winning in the various games.
5. Vizzed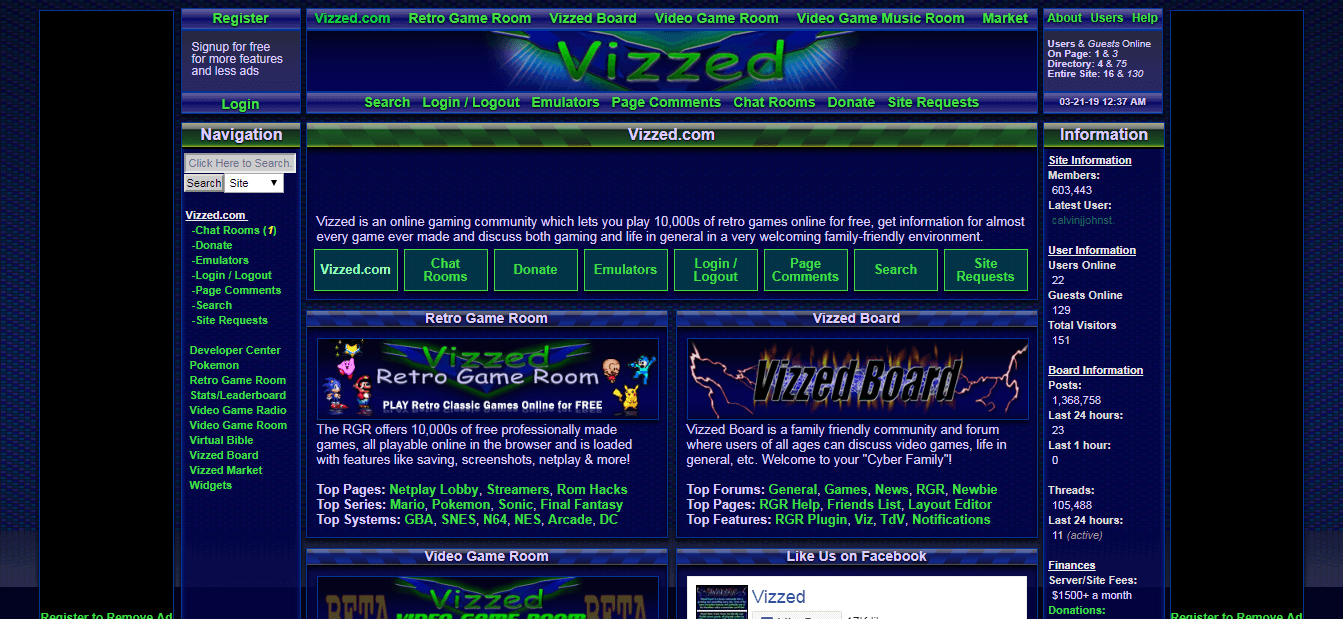 Vizzedis one of the best Romulation alternatives you can try for old games. It also includes a chat room facility where you can chat with new friends from different parts of the world. Vizzed offers other categories such as game music room, Vizzed board, and retro game room. It also offers full download of retro games in a safe manner. You don't have to pay a single penny to download games from this emulator. It has many widgets and an option of radio too.
6. RomWorldOnline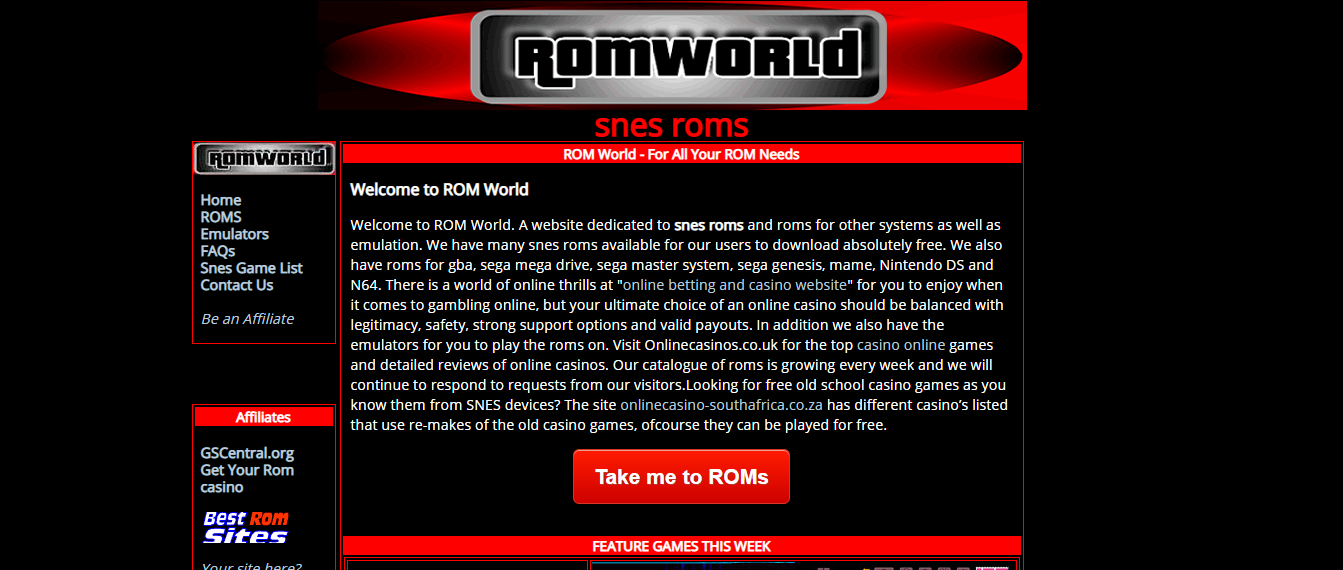 RomWorldOnlinehas many ROMS and SNES ROMS of many old games. You can easily get any game emulator from this site. There is no charge to download SNESroms of games. It shows the top games of the week and some of the most popular ones to download on your devices. You can download old casino games and car racing games and spend a good weekend with your friends and family. It gives reviews of the various games.
7. FreeROMs

The next on the list is a site from where you can download ROMS for absolutely free. It contains ROMs such as NEOGEO, Gameboy Advance, and many others. The site gives free and safe downloads of game ROMs. You can find any of your favorite childhood games from the various ROMs on this site. It gives you safe downloads on Android devices, PC and laptops. FreeROMs include many popular games such as the clash of clans and Temple Run.

8. Pretendo NDS Emulator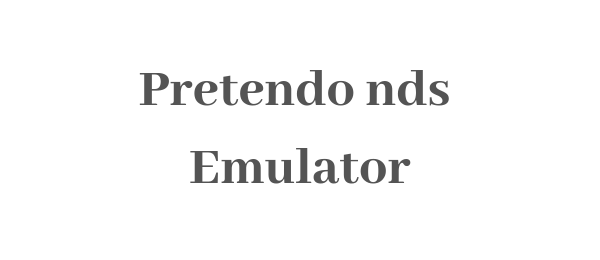 This emulator contains various Nintendo emu games. You can download ROMS in different forms such as .ds format and .rom. It gives you the option to download old games on your Android mobiles, PC and laptops. It has beautiful user-interface to choose the ROMs of different games. It also gives you faster downloads of games than other normal emulators. It contains many shooting games, building block games, car racing games, and other games.
9. CoolROM
The next on the list is CoolROM website. It is one of the best places to get retro games. You can play and download games on your Android devices and PC/laptops from this website. On the right-hand corner, you will find the top emulators and ROMs which are downloaded by the users. There is an option of FAQ where you can ask various questions about games. You can get many helpful tips and tricks to win in different games.
10. Gameboy Advance ROMS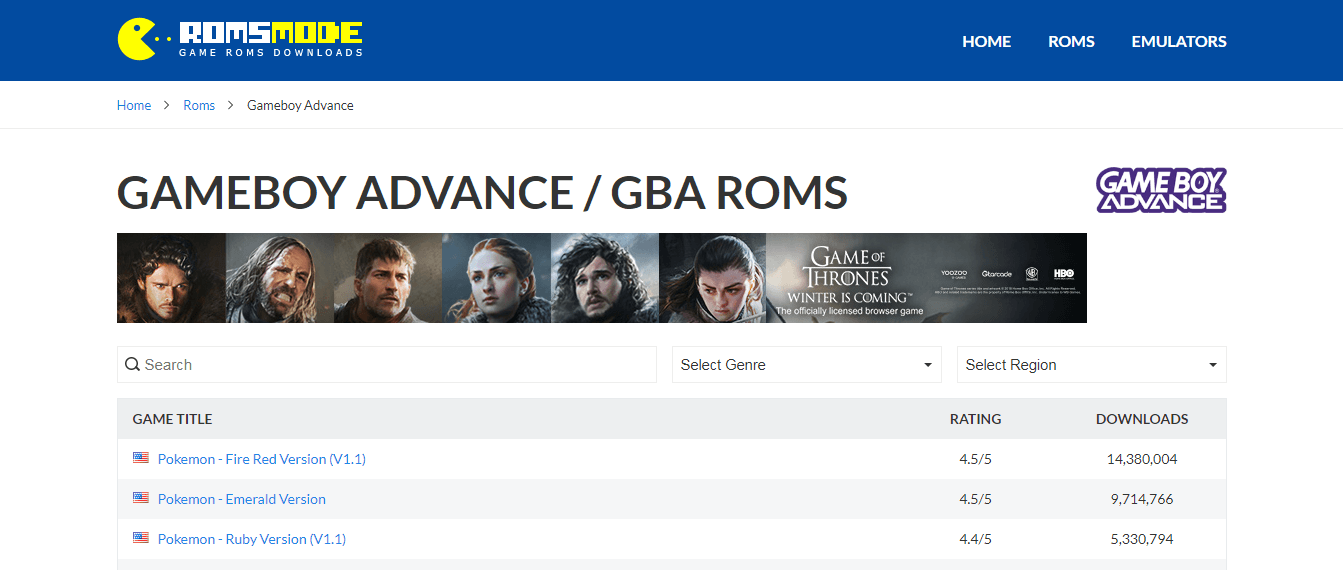 Gameboy Advanced ROMS is the website to download GBA ROMS of old games on your devices. It gives you free downloading of games. You don't need to purchase DS games and download directly from the Gameboy Advance ROMS website. It also various other categories such as GBA Flash card, GBA ROME Sites and others. You can also get the latest news of the site and other games released in the market.
Conclusion
These are the best Romulation alternatives you can get on your device for playing most popular retro games. These sites have full data of various games with free downloads. You will not have to buy consoles or other accessories just to play your favorite childhood games. These websites have all ROMS and consoles for game fans.