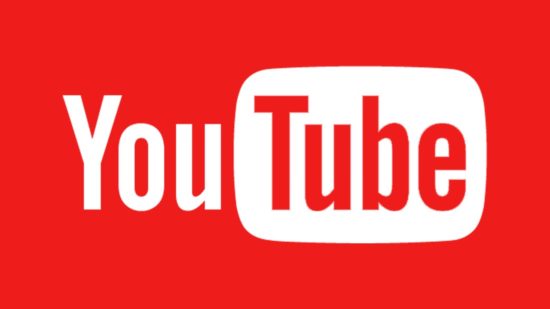 YouTube is the largest site for video sharing in the world, but this does not mean there is no other option for the same purpose. This particular website has millions of videos to look for, yet sometimes it becomes too much difficult to choose from a lot of recommended ones. There are lots of YouTube alternatives which are as good but overlooked due to Youtube's popularity. A few years earlier, it was not such a large website, just a platform for common people to share their videos on the internet.
You may not want any alternative as you think it is well enough site for you but the most popular cannot always the best one. So, let me tell you few alternatives to youtube which can be explored to find a better option:
Free youtube alternatives for watching videos
1. Dailymotion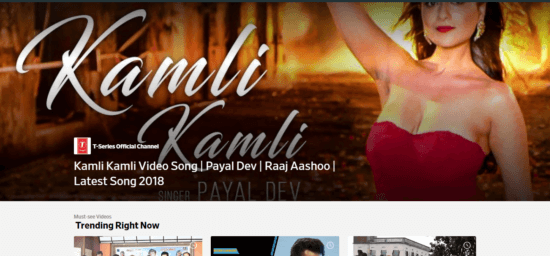 Dailymotion is the second largest website like Youtube for video sharing so is very much favored and is one of the best in the list of sites like youtube. It's a France based site, parallelly came online with YouTube in the same year. It looks very much similar to YouTube with searching bar and trending videos of different categories on the homepage. A simple player plays the videos which definitely lacks the expertise of YouTube player. One can upload content of up to 4GB with a resolution of 1080p of 60 mins duration. The copyright rules are flexible and content uploaders friendly. The content can be watched with or without ads as it comes with options. The videos are good, but not as varied or innumerable as YouTube offers. These similarities of Dailymotion with YouTube are the biggest strength as well as biggest weakness. So, this website is the direct alternative one must be looking for.
2. Vimeo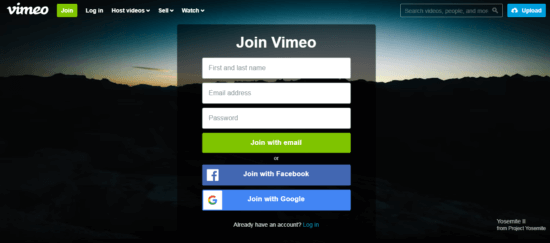 The word means 'video' with 'me'. It is a U.S.-based website. The Vimeo is one of some best videos streaming site which has a clean interface with nicely-defined categories that are easy to search in. It is a motivating platform for professionals in fields like photography, music, cinematography, dance, etc to showcase their creative works. It has lesser distractions in the background, so is easy to pay attention to the clippings. The best part of Vimeo is that it is totally devoted to experimental music videos, snapshots of people's with their interesting lives and classy short films and is an ad-free model. The minus point of this site is that it has the upload limit of 500MB per week that can be upgraded to 5GB per week, which is like a peanut compared to YouTube's daily uploads. Vimeo isn't a site where you can watch cats acting crazy or dogs running on treadmills. If you are looking for youtube replacement then you guys must check this out.
3. Metacafe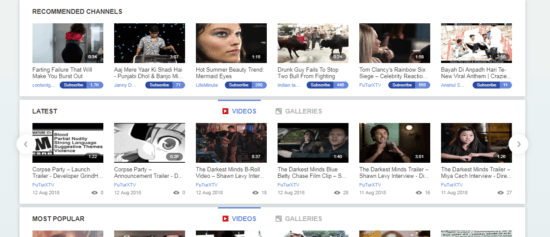 This is one of the oldest sites, means it existed even before the YouTube. The limit of videos on Metacafe is 90-second, quick and light-hearted videos, that makes it more attractive community-based YouTube substitute. It is an actual content streamer's charm which makes it one of the great YouTube alternatives. Metacafe's has nicely categorized segments for browsing with a minimal interface, catering about 40 million viewers. This platform is not for the complex topic related professionally made videos, but for someone who happens to enjoy spending time on short comical clips made by regular users. There is little to no junk content being uploaded. This is the one of the best youtube substitute. 
4. Vevo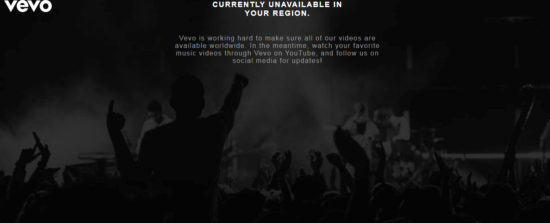 If someone is into good standard music videos streamed in fast, hard, and swift manner, Vevo is a clear choice. The interface is simple to use and quite smooth that will hook you on in no time to this streaming website as it delivers all the latest collection of popular artists tracks. It provides numberless music videos on your fingertips, one can always go there and delude yourself in vocals, sound and lyrics with a guarantee of High-definition content. If anyone is feeling down and out, we know: Music is a therapy, and Vevo is the primary health care center. Like YouTube, it does not present diversified content unfortunately so when you browse around it then you might be disappointed for the first time with what you find. One can explore tracks by acclaimed artists or browse through featured playlists for the newest release.
5. Veoh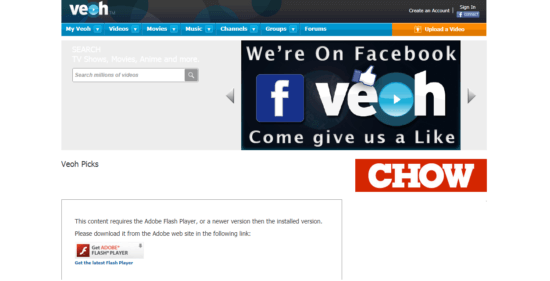 Veoh a video streaming platform that lets you discover, watch, and personalize the online viewing experience. It is a San Diego-based website launched in 2006. In the beginning, it was a Qlipso subsidiary. It has varied content that is a mix of music, movies and user-generated one. Veoh has a clean user interface, and features of several social networking sites like adding contacts, direct messaging and creating groups. One can enjoy long videos as users are allowed to upload videos of unlimited length. You can find movies, TV serials and animation movies on this site.
6. Vube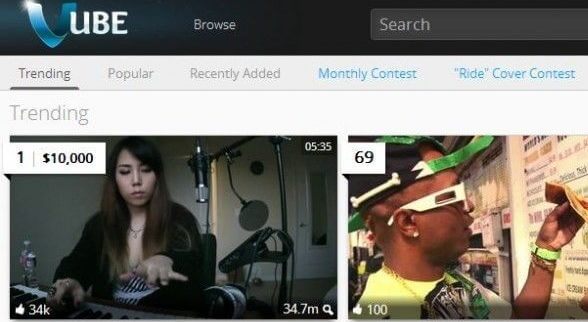 It is the newest video site on the list which is attracting a large amount of traffic with its passionate marketing strategies like running contests to encourage users to generate high-quality content. The user interface is simple and clean to use providing a decent browsing experience. One can upload videos on this site after registering for free, also the uploading is quite easy to follow by the users.
7. Twitch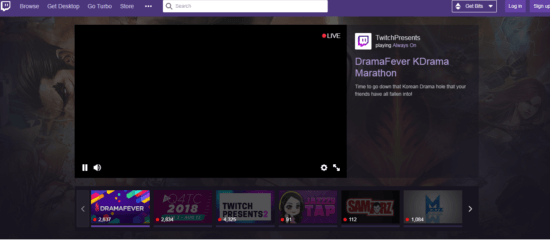 People interested in live streaming would definitely love this site. Live streams are well liked in the gaming community. They stream their videos while playing different games and discussing the gameplay and also chatting about their personal lives. Anyone who watches these video streams can interact with the streamer through the messenger-like comments section on each stream. The streamers build viewership in tens of thousands on a single stream, which makes it a growing slot of video content. The site is purely dedicated to gaming live streams but some other types of the live stream with people streaming themselves building a new PC to organizing their closet etc are also available. Game creators even with little technical experience or good hardware to use, can easily set up a stream, but the payment is much less than the YouTube.
I have just given a reminder call with the list of the sites which are long forgotten. I accept that these sites individually may not be capable of replacing the most popular website yet various combinations of them can result in one of the best YouTube substitute websites in 2018.
If you know any website like Youtube and apps like Youtube that we have not mentioned in the post, let us know in the comment section.
We write about latest websites, software and games alternatives available in the market. You can also follow us on Twitter.