Project management is one of the most important things in every organization. There are several projects done in a small or large company every year. For the success of every project, it is important to work in teams. Every department must synchronize with others to complete the project in the given time. Asana is one of the most popular project management tools used in many companies. With robust features and add-ons, this tool manages every project of the company in a better and more effective manner. But if you want to experience some new project management tools for your team, go for the best Asana alternatives which have better features. Let us discuss all of them:

Best Alternatives to Asana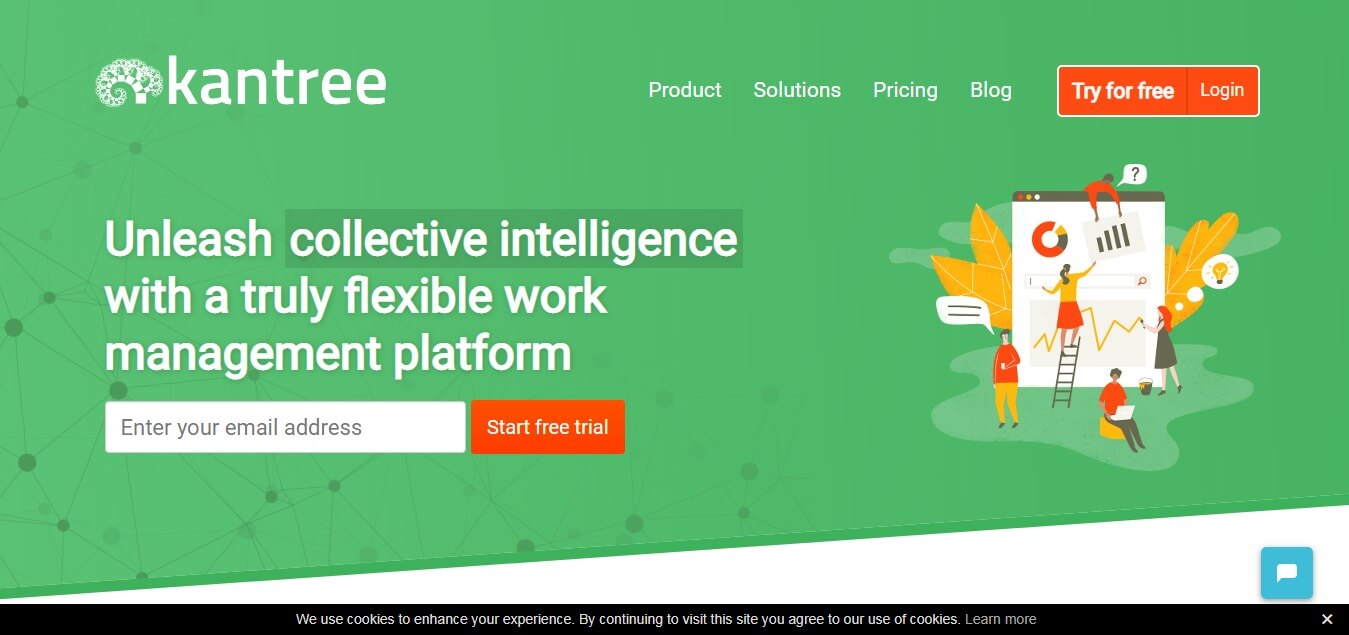 Kantree is a very useful and flexible work management platform which provides full control to the teams to manage their projects and processes. With this tool team feels more confident and delivers more efficiently.
2. Chisel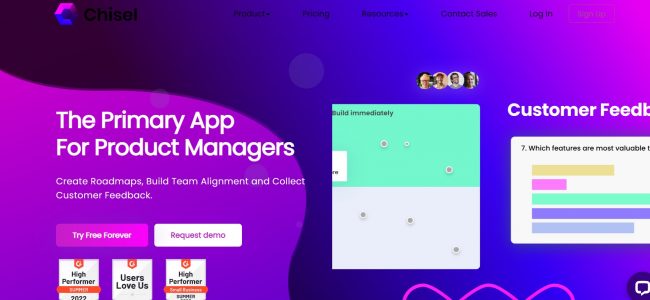 Chisel is a product management software designed to be a resource for product managers and developers.
It helps them to align their work better and provides tools for everything from making planning simpler to creating specs for development. There are a wide array of features. Such as Prioritisation matrix, Kanban, timeline and release view, ideabox, Customer Surveys (with 100 free responses in the free forever plan), and many more that can help you kickstart your product journey in no time. 
Additionally, It has a simple visual interface that makes tracking progress easy and keeps everyone on the same page.
It's specifically tailored to product managers' needs for small and large teams.
3. GanttPRO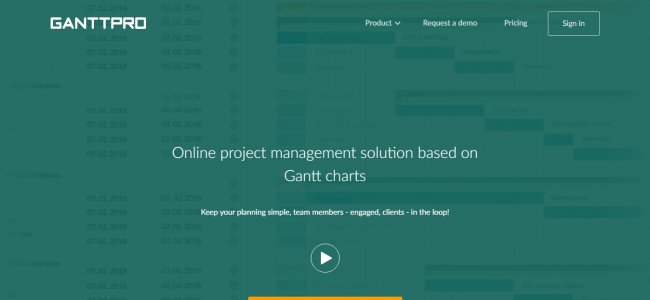 GanttPRO is an online project planning tool based on Gantt charts. Thanks to this approach, the software allows breaking down a large scope of work into manageable small tasks and subtasks that are very easy to follow. Actually, this gives GanttPRO a huge advantage over Asana as the former does not have a Gantt diagram in its classical meaning. Apart from that, this Gantt chart maker allows working with resources, managing and collaborating with teams, tracking progress, logging time, switching to a Board view that is close to the Kanban Board, and doing many other actions.
Also Read:
4. Monday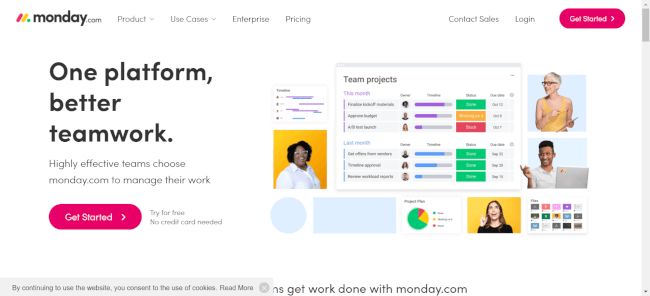 Monday is a professional tool with modern features. It is a platform for group projects, assignments, and office work. You can manage work with this tool effectively. It includes a good dashboard for viewing all the activities of the team members. 
This is an amazing tool like Asana with options to plan and track work. It is also easy to set up and install this software by anyone. The customizable templates help you in doing work professionally. Furthermore, it integrates with various other tools for better and speedy performance.
5. Quire


This is the free project management software you can install on your system. It can divide all the main plans into different categories and further put them into sub-categories. The project management of Quire is similar to that of Asana project management software with the latest features. You can bifurcate every task in your team with the help of this tool. Apart from that, the Quire tool is specifically designed for startups and small companies which have ample projects for business development. There are also advanced features in this tool such as unlimited dashboards and Customer Success Program.
6. Workzone

Workzone is one of the best task management tools for both small and large firms. You can do many tasks with this software such as view the details of projects, reporting and dividing work into different teams. Apart from that, this tool also helps you to create a to-do list by noting down all the important tasks. It contains Gantt charts so that you can view the progress of each project going on in your company. Furthermore, Workzone measures the time and resources being used in every project.
7. Clarizen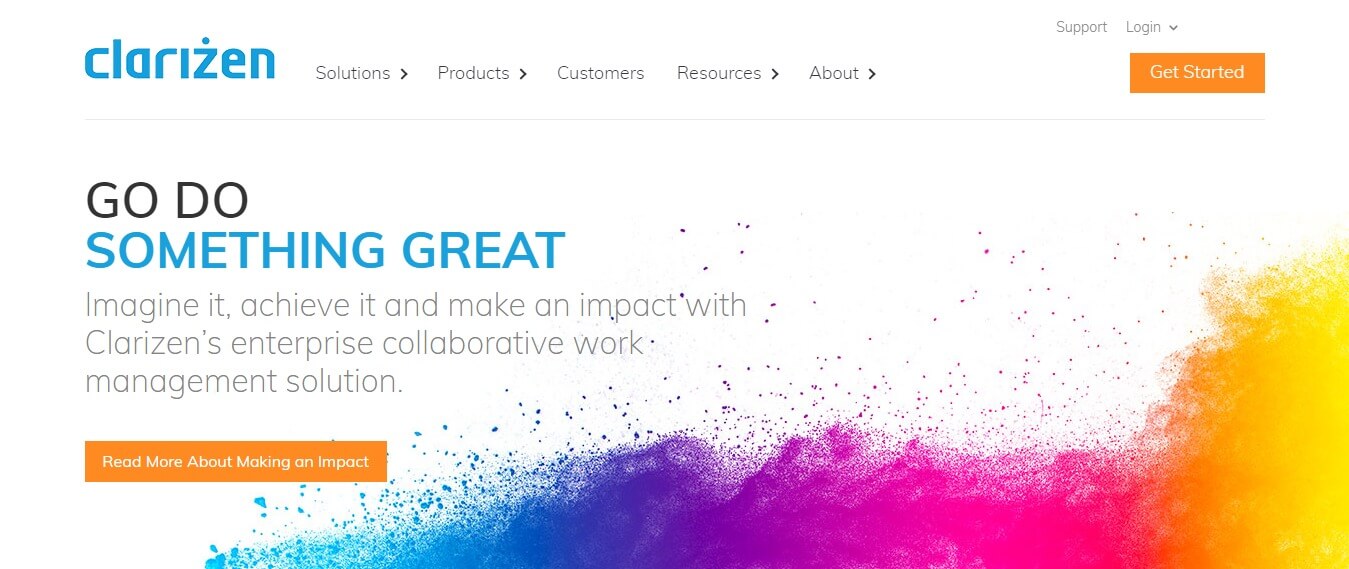 The next on the list is Clarizen. It is one of the most amazing Asana alternatives you can use in for your large company. The features of this software are slightly complex but they provide lots of benefits too. You can easily engage in a conversation with your team from any part of the world. Managers can easily see the activities going in the company. Besides that, Clarizen helps in handling the complex projects of the large firms by connecting all the employees of the company.
8. ClickUp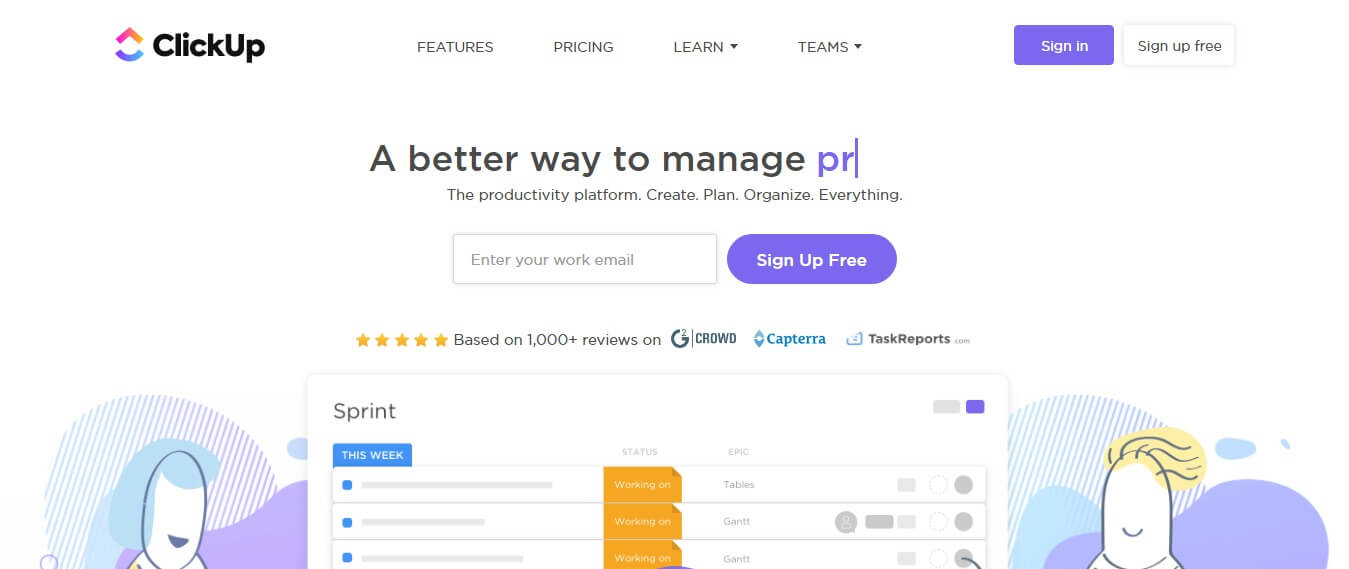 Most of the large firms have the problem of inefficient teamwork over the projects. This is because of a lack of communication or conversation between various departments. ClickUp removes these hurdles and links all the departments for the success of this project. With the help of this project management tool, you can collaborate with teams and work on a single project. In addition to that, this software makes the proper division of all the tasks into different teams for effective results. It costs $9 per month with advanced features.
9. Podio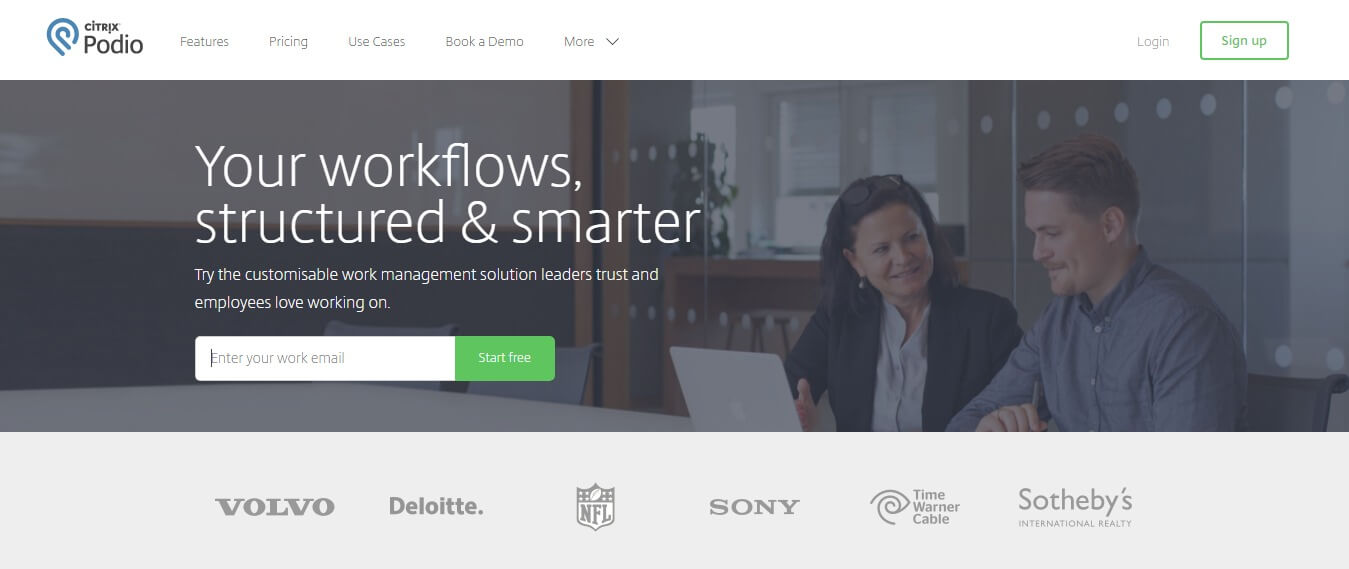 With project management, the same as that of Asana project management,  Podio software is designed for small and medium-size businesses. It allows you to share the details of your projects with your teams. Podio is similar to any social media channel. You can get familiar to it in no time as the platform is basically based on shares, likes, and comments. Additionally, this software gives effective project collaboration in the company. Furthermore, Podio comes with beautiful features such as sales ticketing and basic CRM.
10. Wrike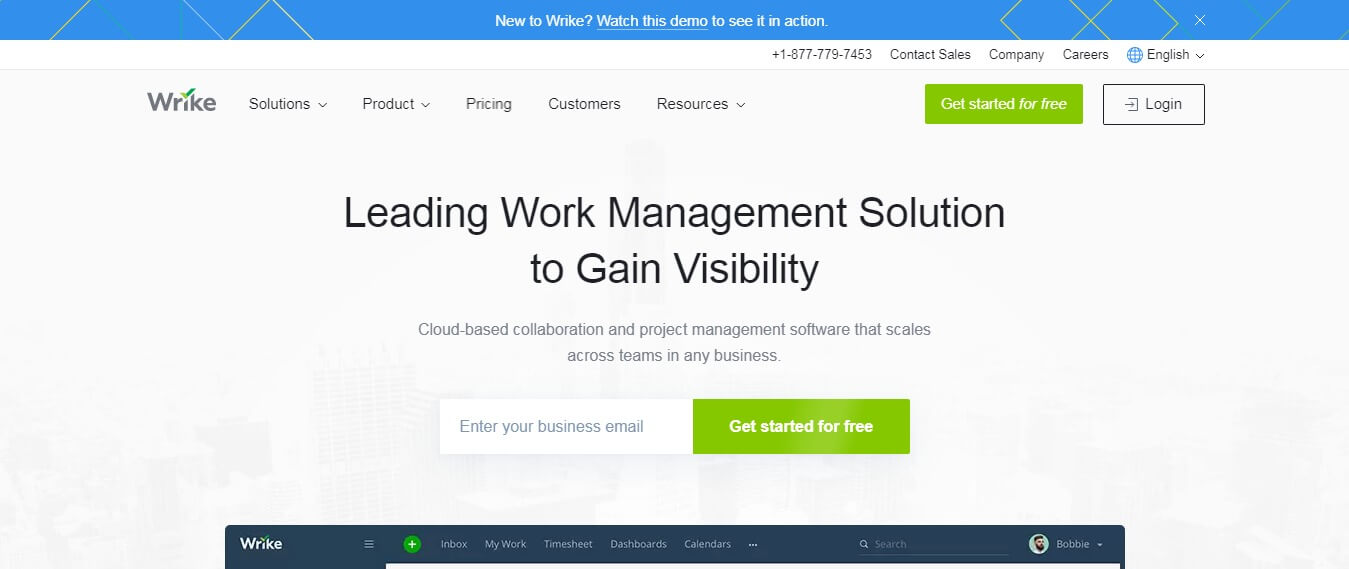 Wrike is one of the best Asana alternatives you can choose for your small and medium-size businesses. It offers a wide range of features such as time-tracking and Gantt charts. These charts can show how the project is actually moving into your company. You can then take the necessary steps to finish the projects at the right time. The large dashboard will allow every employee to view the details of the project for a better idea. Further, this tool divides all the projects into various categories for a smooth workflow.
11. Zoho Projects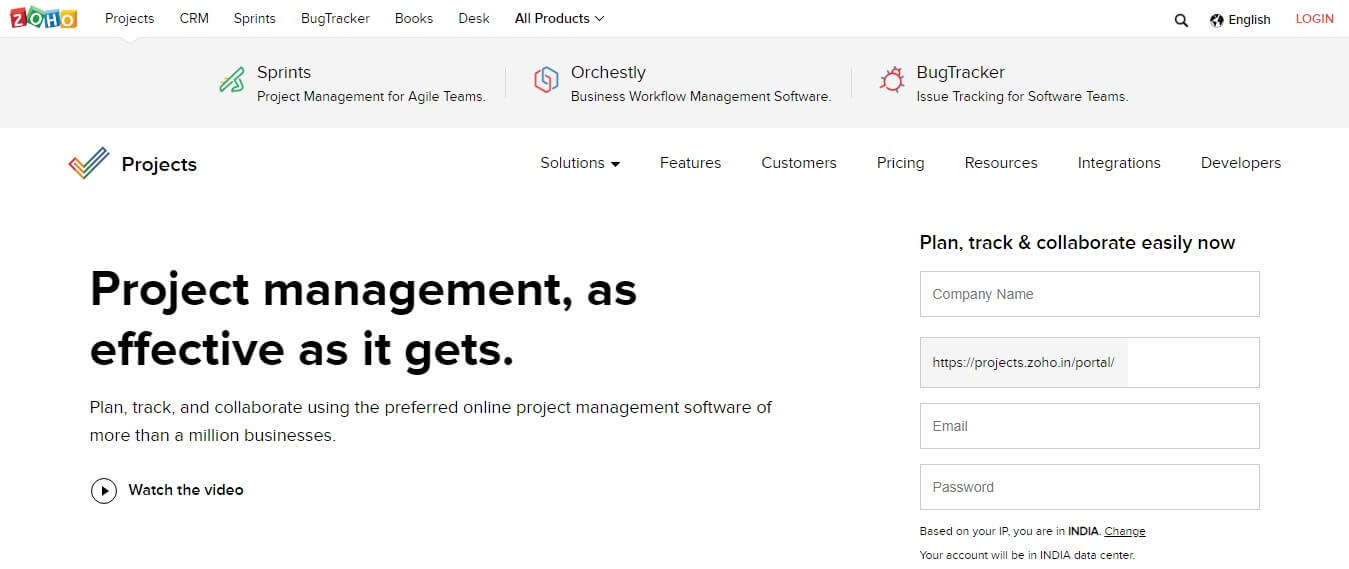 The next on the list is Zoho Projects. It is one of the most robust projects management tools for small firms. It comes with stunning features such as native integration and issue tracker. Besides that, it can work with all the tools of the company such as Slack, JIRA and Google Drive. You can view and download documents and various files using Zoho Projects. It results in perfect collaboration among all the teams of the company for better and effective project management.
12. TaskWorld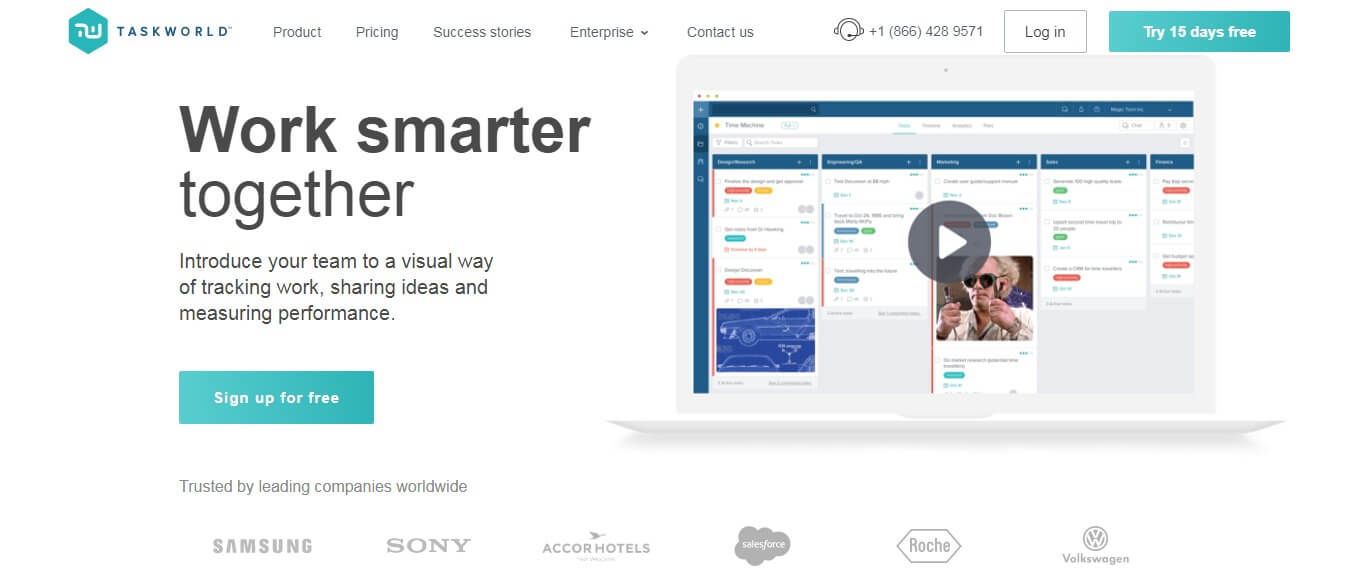 TaskWorld is the perfect task management tool for both small and large companies. It includes burndown charts for better project view. You can take the ideas and suggestions of various teams in your company for a project. TaskWorld also has collaboration interface where various teams can exchange their ideas and come to a final decision. You can share the files and documents easily with this tool. Apart from that, it also contains the chat feature where you can discuss the important issues with your teams.
13. ProWorkFlow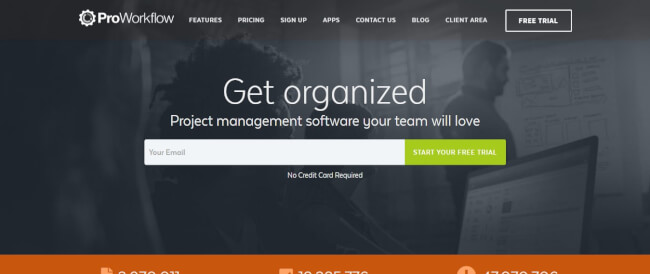 ProWorkFlow has a complicated setup but also contains many benefits. It keeps the details of every project private and confidential. You can divide the tasks into teams and they will be able to view only that work which is assigned to them. This tool is mainly used in large firms where there are many employees. ProWorkFlow helps in keeping the information private and confidential. It also contains many color schemes by which you can change the color of background or logos as per your needs.
14. JIRA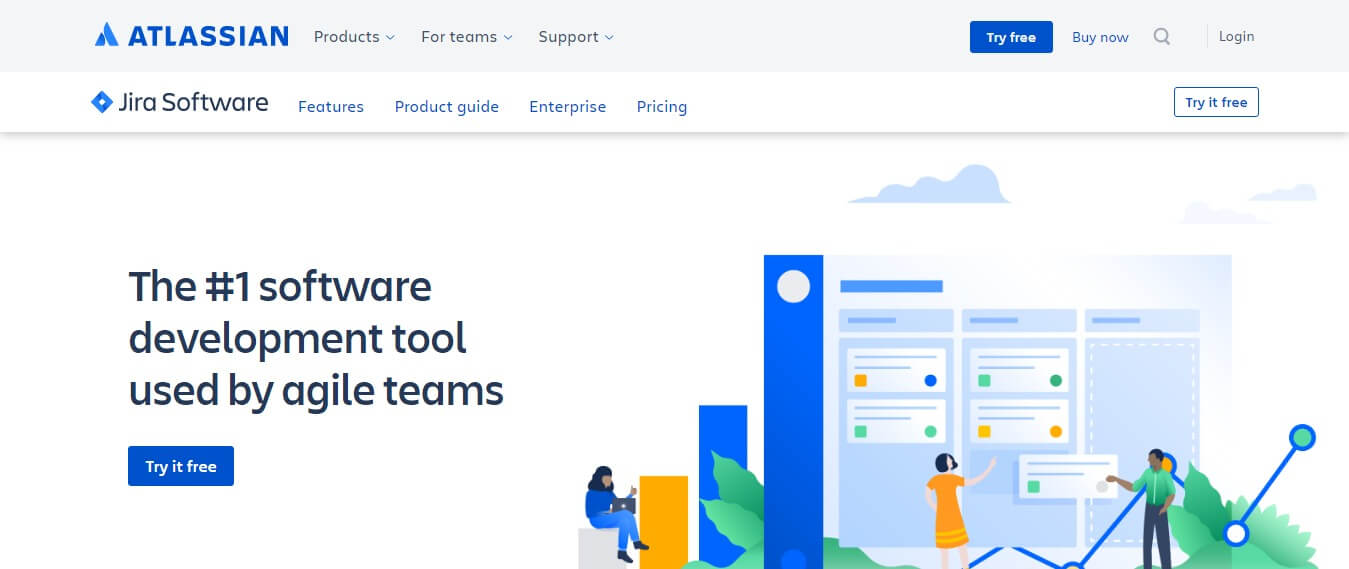 The next on the list is the JIRA tool. It can be defined as one of the best Asana alternatives for small and medium-size companies. It is mainly developed for software developers. It comes with superb technical tools such as development tracking, disaster recovery and open API. JIRA makes your task easier to view the projects through its intuitive dashboard. Further, this project management tool comes with advanced features such as statistics and planning tools. You can know the input by each of the teams in the company for a project.
15. Trello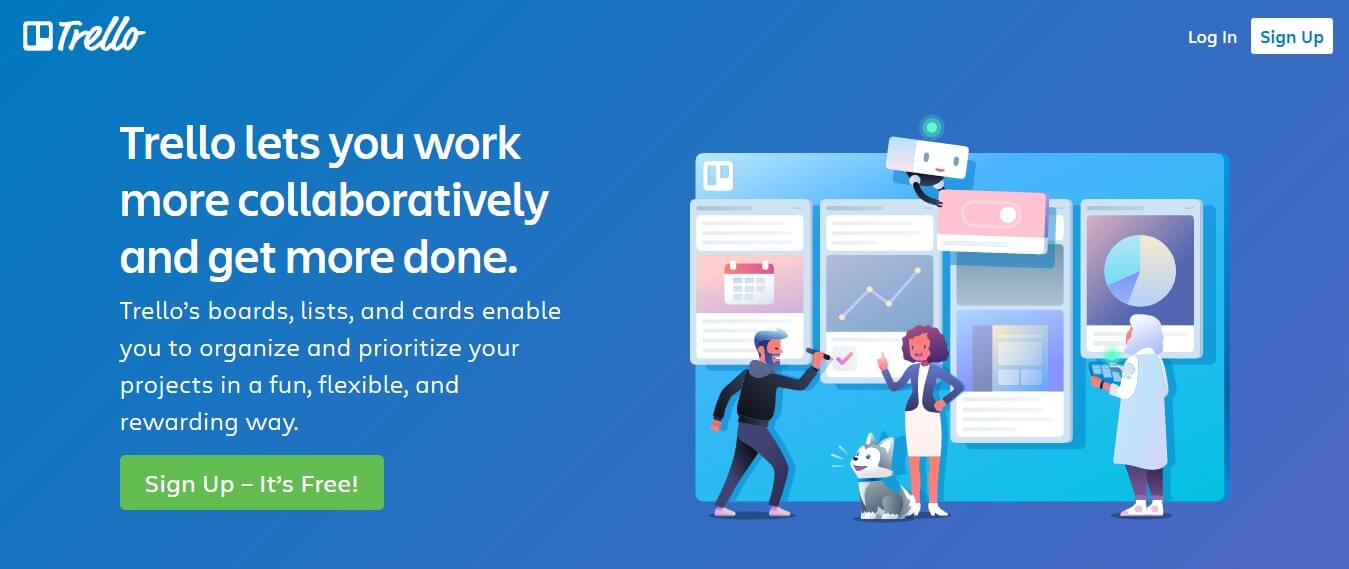 With a user-friendly interface, Trello is a nice project management tool. It presents every project in a unique way which can be easily understood by the team members. This tool helps in the proper division of the activities according to the different teams. You can easily switch from mobile version to desktop version and vice versa by downloading this tool. It also contains cards which you can use in each list for a precise view. Trello is a simple yet effective task management platform.
16. Scoro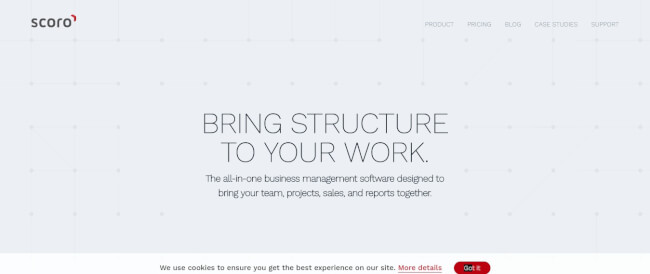 The next on the list is Scoro tool. It helps in doing all the projects more effectively. This software comes with various features such as billing, time tracking, and project planning. Besides that, Scoro helps you in completing every project before the deadline. It divides all the tasks properly in different teams. By installing this tool in your system, you can save time and extra effort on every project. In addition to that, you can handle every task with a single tool.
17. ProofHub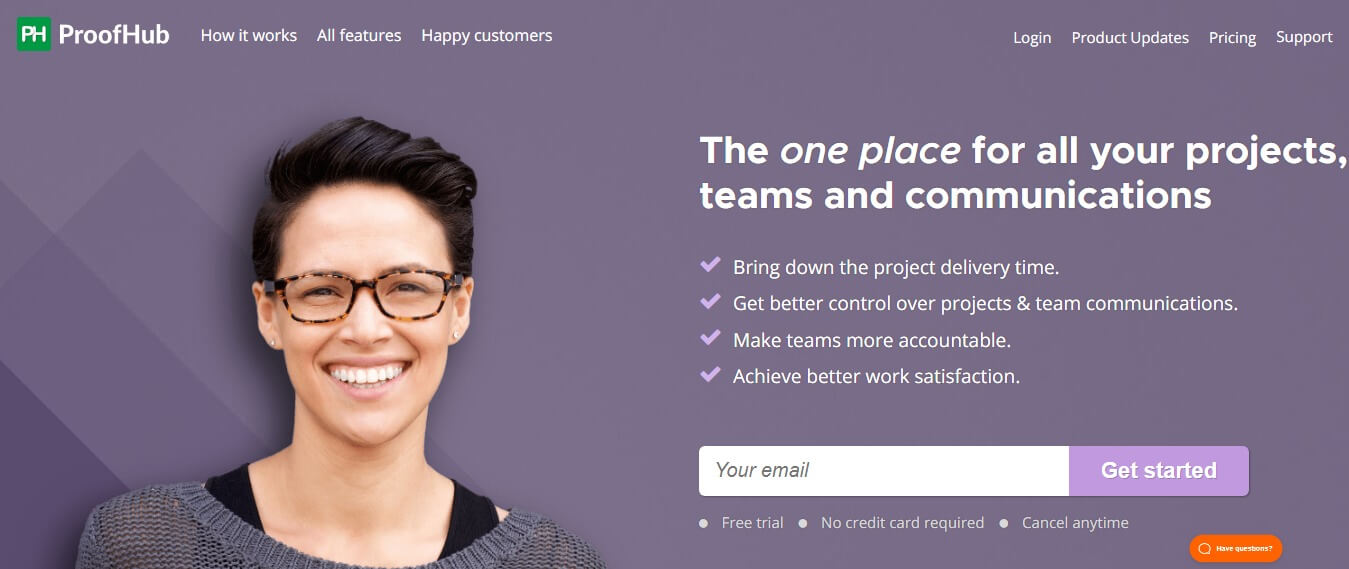 To increase the efficiency of your team, it is better to pick ProofHub software. It has an amazing user interface with many categories such as discussions, Gantt charts, notes, files, and others. You can schedule all your tasks daily by listing them. Additionally, ProofHub tool saves all the discussions between you and your team members for easy reference. You can also schedule the meetings and appointments with the help of this latest tool. It also helps you in preparing important notes each day.
18. Workfront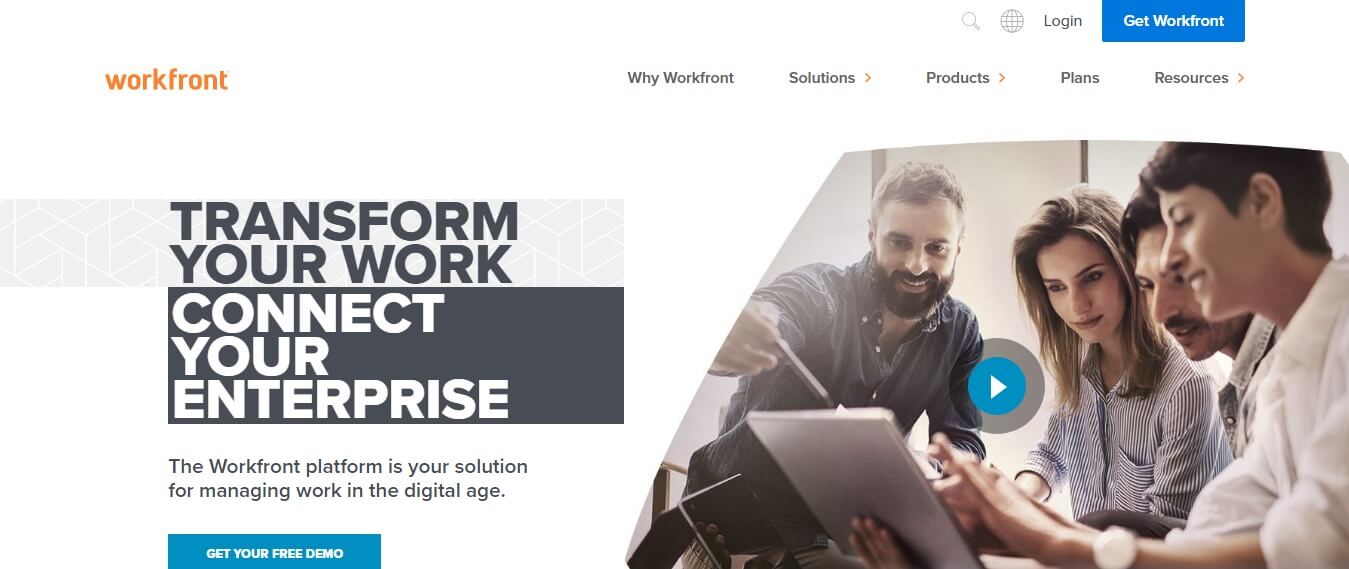 If you are looking for simple yet effective project management tool, pick Workfront. It comes with several categories such as timesheets, My Work, reporting, and others. It has an easy setup and installation process. Besides that, Workfront shows the deadlines for every project so that you can speed up the activities in your company. With the help of Gantt charts, you can view the performance of each team over a project. It follows a systematic method of assigning new work only after the completion of previous work.
19. Slack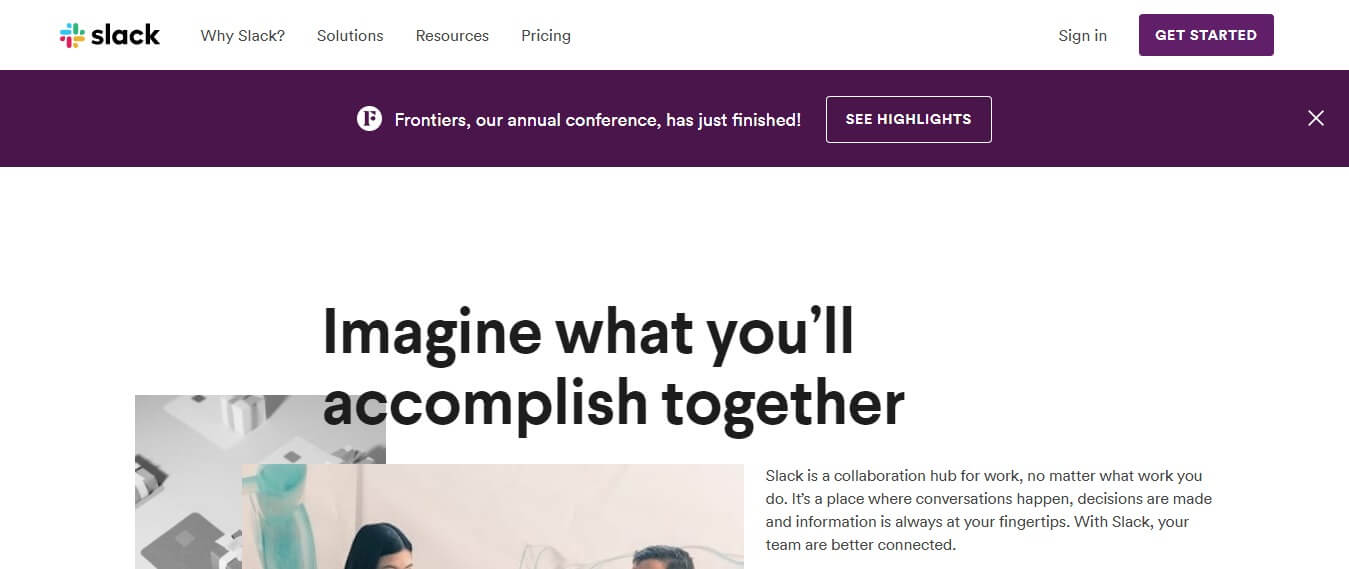 The last on the list is the Slack tool. It is widely used by many large as well as small companies for managing projects. Slack is actually a messenger and it helps you to share files and important documents of the project with your team members. It keeps all your conversations safe and private without allowing any other team member to view. You can first try the trial version of Slack.
20. Proggio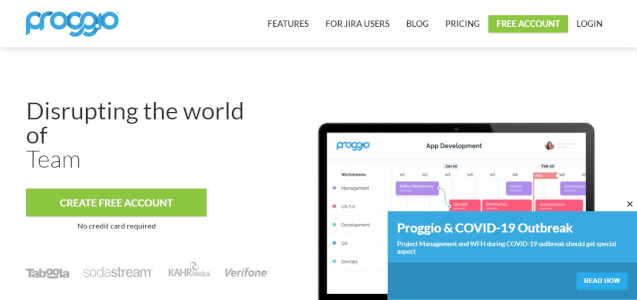 If you want a good tool for project management, you can pick Proggio. It simplifies group projects and assignments of the organization. All you have to do is create an account for free on Proggio. It is the best alternative to asana to manage IT projects easily. Further, the whiteboard shows the tasks of the company clearly. 
You can get various pricing plans in this app. It is easy to select the plan according to your needs and the size of your firm. Moreover, this tool brings all the office employees together on a single project. It also improves communication between different departments of the company. Furthermore, it is important to install Proggio to make the company's projects better.
Conclusion
These robust Asana alternatives are ideal for any company. They can be installed with a simple process. Apart from managing the projects, these tools show how well the various teams work in collaboration. Furthermore, they help in establishing a good link between the teams of the companies. These tools are cost effective as well as effective for companies.
Recommended Reading on Alternativoj: If you're looking for productivity tools alternatives check out our posts like Alternatives to Tinypic, Alternatives to Hipchat , Alternatives to Lemlist.
Frequent Asked Questions
What is Asana?
Asana is the most popular project management tool for small and large offices. It helps you to view progress of various projects and assign tasks to the team members. Apart from that, the members can also interact with one another via Asana tool. It can also be used with many other tools such as Hipchat, Jira, Zendesk and Dropbox.
What are the disadvantages of Asana?
Although Asana is used by many employees, it still has some drawbacks. This tool is not suitable for beginners because of its numerous graphics. It also lacks onboarding training and turns the small tasks into complicated ones. Asana does not include a time tracking feature and you may not know the project deadline. Moreover, this tool does not have 2-factor authentication.
Who is the best competitor to Asana?
Asana is a task and project management tool for employees. However, it has some limitations. So, you can use some of its competitors such as Freedcamp, TeamGantt, ActiveCollab, Scoro, Jira, Trello, and so on. These sites have better features than Asana. Apart from that, they also help in making better communication with the team members. These tools are affordable in price as well.