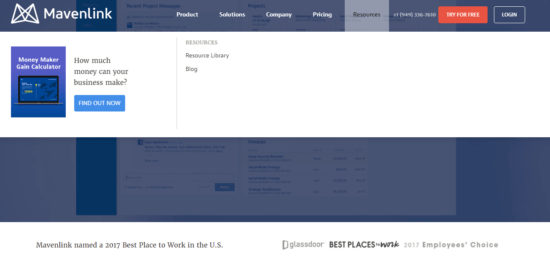 Business involves making a thousand financial reports, documents, projects, and invoices. To manage a business is a challenge in itself and one mistake may give a downfall. Every day, an entrepreneur has to manage many accounts and invoices. For running a business, there should be some professional way. Unlike earlier times where there were no proper management tools, the present time is totally different.
Nowadays, there are many apps and software which help you to manage all your business transactions easily. One of them is Mavenlink. It is a powerful project management tool for business.
Why you need alternative to Mavenlink?
But on the other hand Mavenlink is not open-soure i.e it doesn't have any self hosted version. Also Mavenlink lacks integrated source control management that is why these days many people are looking for Mavenlink alternatives. If you want to try some, see the list below:
Best alternatives to Mavenlink
1. Teamwork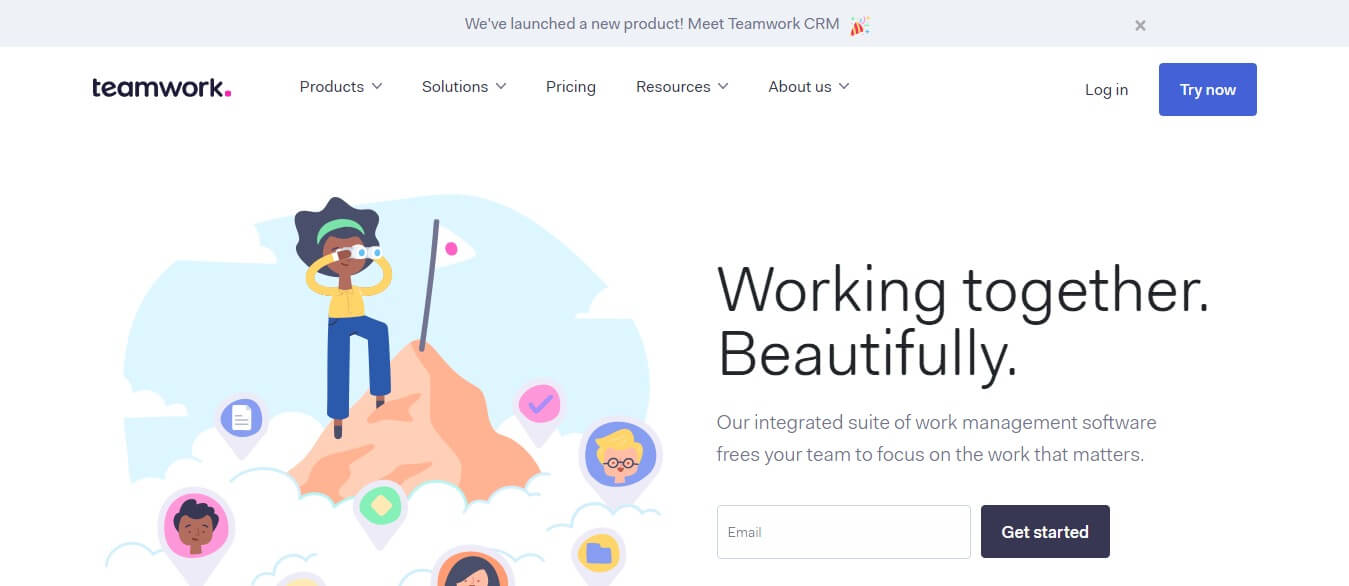 If you want to bring all the team members in one place for a specific project, you can select Teamwork tool. It is a tool designed especially for group projects. You can chat with your team members and discuss the work details on the Teamwork tool.
Further, this tool allows you to focus on every task of the company. It brings better results in a large as well as a small company within few weeks. Besides that, you can also give feedback and comments on the customer section and ask your queries.
2. Microsoft Project & Portfolio Management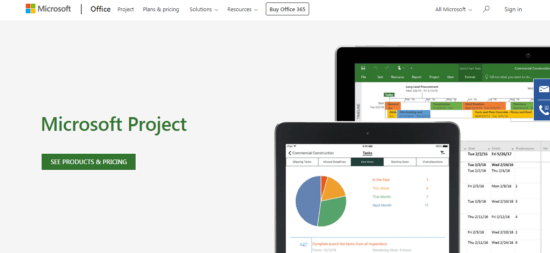 Microsoft Project & Portfolio Management is a nice tool for managing all the business transactions. It can handle all the projects in a simple way. This tool will give you an exact way to manage time, cost, resources and schedule. It also displays metrics, trends and project information. This tool comes with built-in templates and scheduling options. Microsoft Project & Portfolio Management is one of the best tools for increasing the productivity of team members and project managers.
3. Asana


In a company, the coordination among the employees is the most important thing. Asana is one of the most amazing project management tools for small or big scale companies. It helps the teams to manage the work in an organized manner. In this software, you can manage weekly tasks and projects. It gives you a precise idea of how much the work has been accomplished. It gives the notifications to the users when a certain task completed. You can also view the status of the work on Asana.
4. Basecamp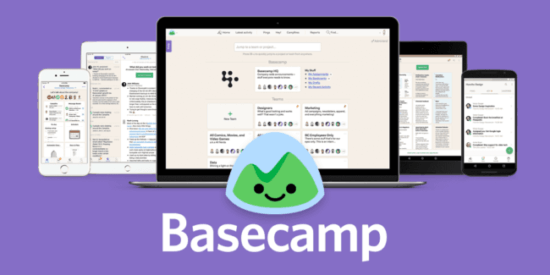 The next on the list is Basecamp. It is used by millions of employees all around the globe for handling business tasks. It is a project management tool which special features such as to-do lists, messages, schedules and files for managing the business transactions. Basecamp helps the employees to find any document easily. It also comes with notification board where you can post the information of the company. It is good for both long-term and short-term projects. It also has a chat room for discussing the matters of the company.
Also Read: 19 Free tools like Basecamp for project management
5. Smartsheet


With Smartsheet, each work goes in an effective and smart manner. It is a powerful online project management tool. The user interface is quite simple for all. You can share various files and documents with your colleagues. This tool has the sheets similar to Excel where you can save all the facts and numbers. Smartsheet also has nice tech support for solving the queries of the customers within some time. You can create a list of work or tables for putting data in it.
6. Airtable


The next on the list is Airtable. It is a multifunctional tool by which you can manage many activities of your business at the same time. It has a spreadsheet interface wherein you can make tables and lists of different facts and figures. It has cool features such as revision history, calendars, kanban card stacks, and file attachments. Every employee can now manage the work in an easy way with the Airtable tool. They can discuss the matters together on one page.
7. BigTime


BigTime is an easy and latest project management tool which you can use for small or large firms. It saves time and manages well the projects. It comes with features such as QuickBooks and Customizable reports. You can also make the invoices of the company in a single click in BigTime software. It is not only a time-saving tool but also a cost-saving option for business. You can manage your budget, time and resources with this tool in an effective way.
8 Paymo


Paymo is quite unfamiliar but a robust solution for managing the projects, accounts, and invoices. You can also track the time for each activity so that you can know the total time taken for numerous tasks. You can even prepare invoices in a simple manner in Paymo. The user interface is quite simple with good options. You can easily maintain the records and data of your business in this tool. It is beneficial for both the individuals and companies.
9. ClickUp


The next on the list is ClickUp which is again a good project management tool for companies and individuals. This tool is a nice way to connect with all the employees of the company for discussion of matters. You will be able to find any document easily on this tool. It has easy notification settings. ClickUp has an easy setup. People in different cities can manage one project on this tool via messages, email, texts, and notes. It is a good option for a successful business.
10. Runrun.it


Runrun.it is one of the best options for project management and other tasks. It helps in increasing the productivity of the teams and managers. It keeps the track on the time so that every employee can know the total time required for all the tasks. There is also a place for comments where people can post their reviews and comments for a particular task. There is also a to-do list where you can put all the tasks which you have to do in the future.
Recommended: 11 Evernote Alternatives for taking notes
11. Clarizen


The last on the list is Clarizen which is a nice project management tool. The installation is quite simple and it comes with various features such as resource management, document management, mobile collaboration, and time tracking. This tool also helps to save the cost and time on a project. It is easy to use and many famous companies have used this already.
12. Wrike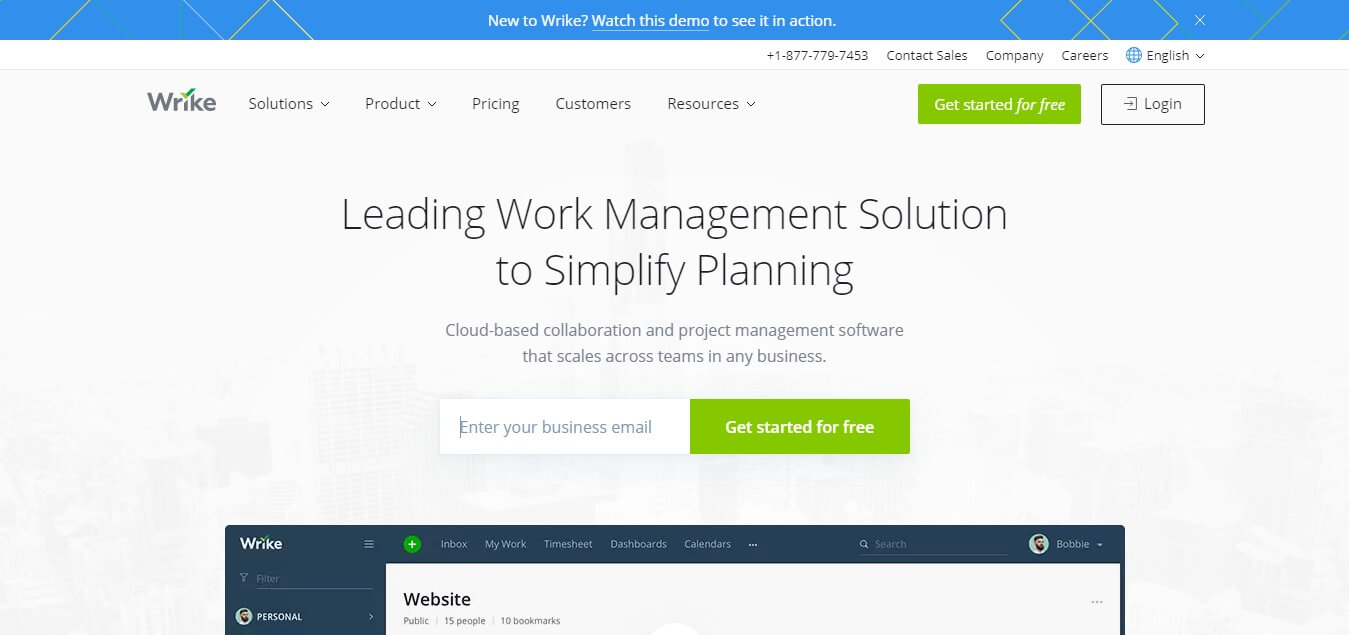 Wrike is the latest tool that streamlines the work in an organization. It is one of the best tools for project management. You can do an array of tasks with the Wrike tool. You can view sales reports and financial statements on the dashboard of Wrike. 
Further, you can convert the plans into actions and speed the work in your company with this tool. It brings all the employees of the company on a common platform for a smooth workflow. 
Additionally, this tool simplifies your work to track the team's progress. It helps you to organize all the tasks of the company.
13

. ProofHub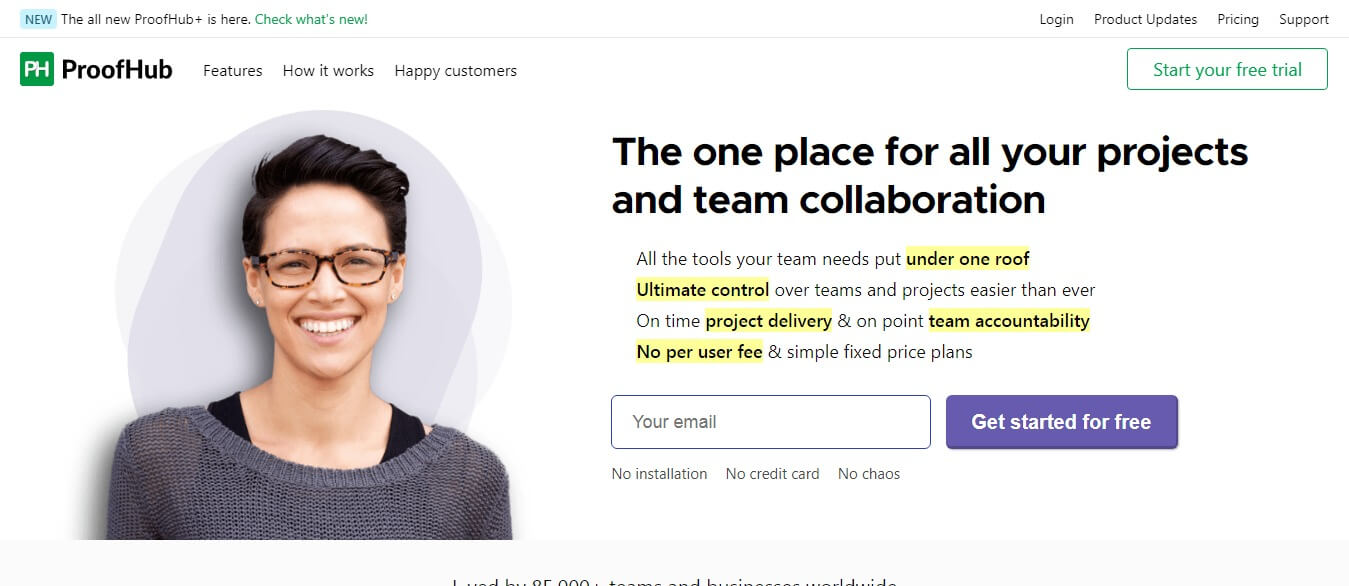 The next on the list is ProofHub. It is one of the amazing Mavenlink alternatives you can install in your company. You can manage all the projects and other tasks of your team with the help of ProofHub. 
It comes with cost-effective plans that you can pick according to the need and requirements of your company. Further, it has a pretty user interface and it is simple to understand by anyone. 
You can complete all the tricky and lengthy projects by installing the ProofHub tool. It also boosts collaboration among team members and simplifies workflow in the organization. 
14. Trello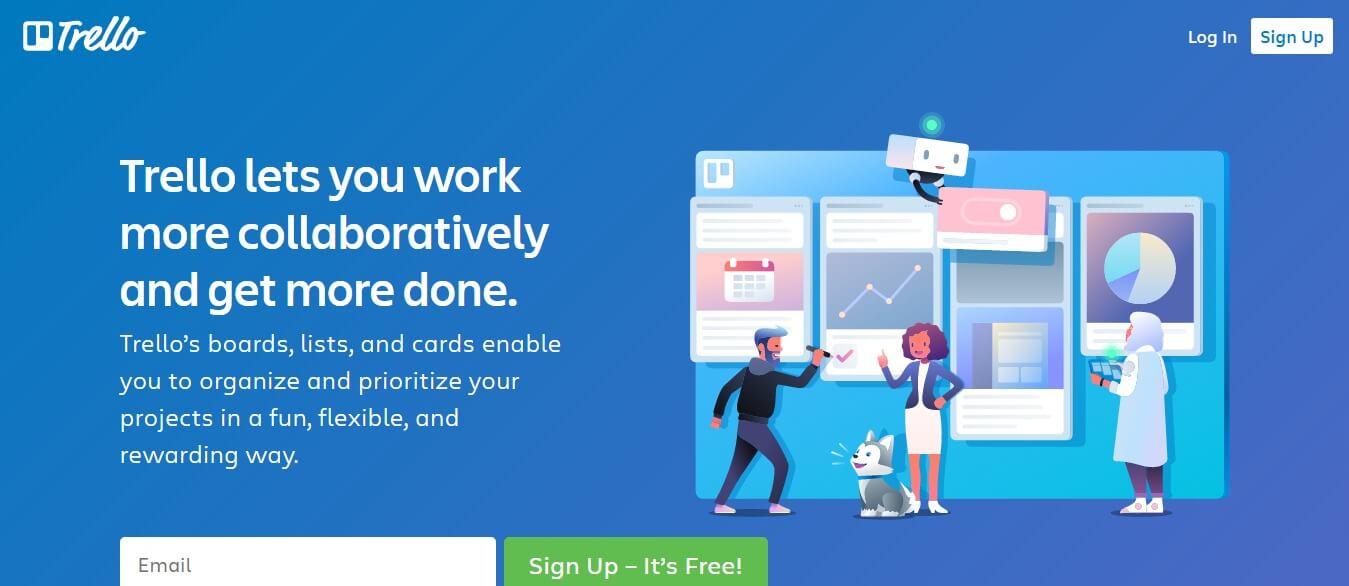 Trello helps you in completing all the minor and major activities of the company. It comes with a robust dashboard on which you can view all the activities and tasks. Further, you can plan your meetings, appointments and other work with the help of Trello.
Apart from professional work, you can plan your personal things on Trello. You can plan trips with family and prepare a list to do a thing during your family trips. Trello comes with cards wherein you can note down all the important dates. It is one of the unique Mavenlink alternatives for team collaboration.
15. Proggio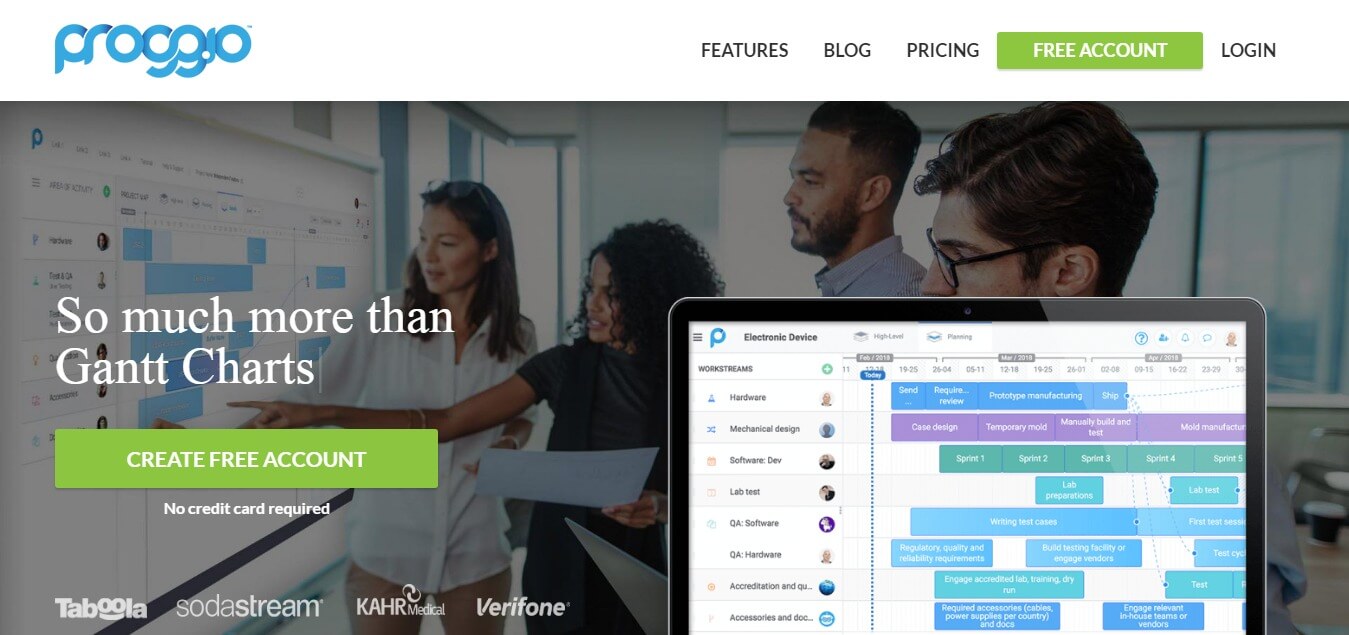 Proggio is one of the best Mavenlink alternatives you can use in any organization. You can manage all IT projects and view the progress of the team as well on the dashboard. Proggio contains different templates that you can choose for different projects.
Your projects will gain an amazing look with the help of Proggio tool. Apart from that, you can proper planning and complete all the projects within the deadlines.
The dashboard of Proggio tool is quite attractive and all the tasks present in a good way. You can use this tool on all compatible devices like mobile phones and tablets. 
These are some of the exceptional Mavenlink alternatives which you can try for the different tasks of your business. These tools increase the productivity at work and help in saving time, resources, money and efforts. You can do better and smarter work in less time by downloading these amazing tools on your devices.