Teens love taking selfies and sharing them with friends and cousins. Everyone loves to gather golden memories while going for a family picnic or attending a cousin's wedding. Some numerous apps and tools help in editing and sharing your photos. Many people ask what is Tinypic even today. Tinypic was a tool that helped the users to upload and share photos and videos. This tool is used to give an internet address to every photo. 
Tinypic was discontinued in the year 2019 because of reducing the revenue of advertising. Because of low revenue, the team could not extend its use. But if you love editing and sharing photos with friends, pick the alternative to Tinypic. This blog describes the different alternatives to Tinypic in detail. 
Best Alternatives to Tinypic
1. Flickr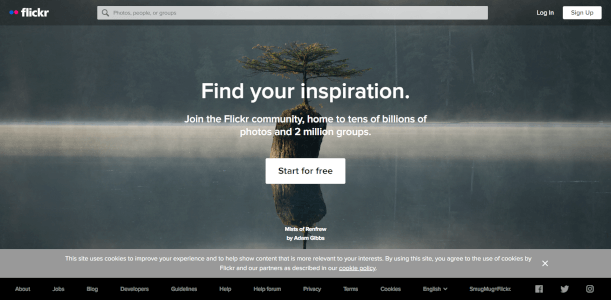 If you are fond of making your photos perfect in every sense, pick Flickr. It is the tool released by SmugMug. This app includes several editing tools that make your photos flawless and attractive. Your photos will get hundreds of likes from friends, relatives, and cousins. 
It is easy to use Flickr on the web, mobile phones, and other phone apps. You can organize all your favorite photos serial-wise for future reference. It allows sharing your files directly with your friends and storing them as well. Moreover, it includes free and paid plans that you can choose according to your needs. 
Also Read: Free Adobe Illustrator Alternatives
2. ImageShack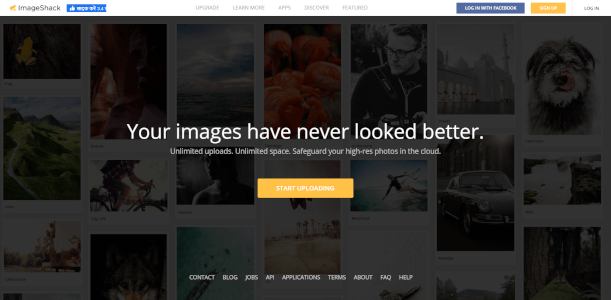 ImageShack is another tool to create beautiful frames for your photos. This app keeps your photo safe from hackers and strangers. Apart from that, it also allows you to share photos easily with other contacts. One of the major benefits of this app is that you can upload unlimited photos because it has a lot of space. 
The user interface of this app is very easy and you can find options comfortably. You can put tags on your albums for easy reference. There are some privacy settings that help to protect your photos. ImageShack comes with affordable plans for every user. 
Also Read:
3. Imgur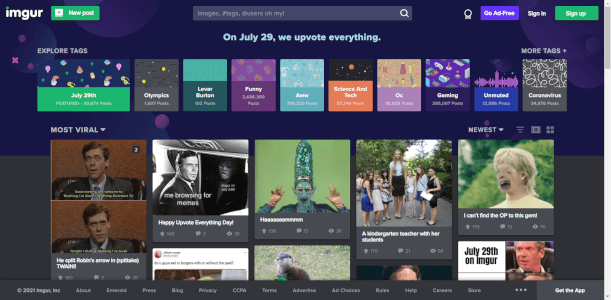 If you want a simple yet modern app for editing photos, pick Imgur. It is widely chosen by many users all over the globe because of its simplicity. This service was released by Alan Schaaf in the year 2009. You can host many images and memes using this service. It also comes with customized layouts for albums. 
Photo organization is very simple in Imgur because of the systematic layout of albums. This will also simplify your job of sharing photos with any contact. You can put a proper label on your photos and albums in this app for finding them quickly and easily. 
4. 500PX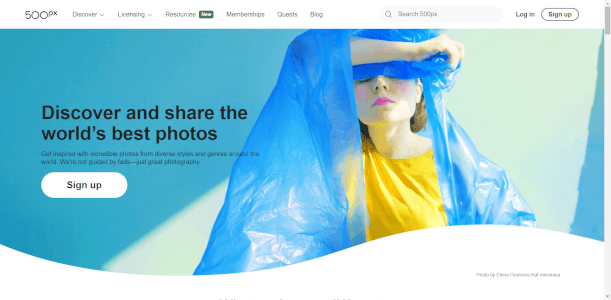 500PX is one of the best websites like Tinypic for editing and sharing photos. If you love sharing your photos on social media sites, download this app on your device. With this service, you can also promote your photography and earn passive income. This app offers both free and paid plans. 
If you take a premium account, it is much simpler to promote your work. There are no community ratings or comments on this platform. Many photographers from different countries of the world use 500PX to show their beautiful photos and get work. It is a good app for work as well as fun. 
5. Photobucket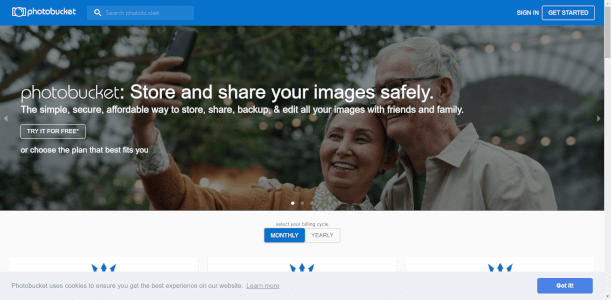 This is another popular app for hosting images and videos. It does not charge any subscription fees or money for uploading images. Photobucket also allows you to share your amazing photos with friends and relatives. You can get both free and paid plans in the Photobucket app. 
Under the free plan, you can do hosting of images whereas, under the paid plans, you will not get disturbing ads while editing photos. It is a reasonable app with monthly packages starting from $4.99. You can about 2GB for free usage for uploading and hosting images. 
6. Google Photos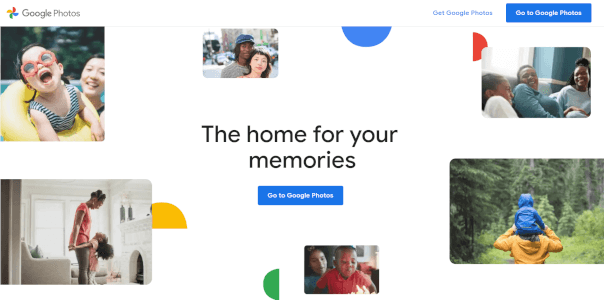 Google Photos is one of the easiest apps to use for editing and sharing photos. All you need is a Google account to install this app. It includes a backup feature that works automatically. One of the major benefits of Google Photos is that it works on every device. You can share photos from any device and anywhere. 
It is simple to synchronize every photo from any place. You can organize all your favorite images and photos and share them later with your friends. This app also works with Google drive. Furthermore, you can upload and share videos on this app. 
7. PhotoFunia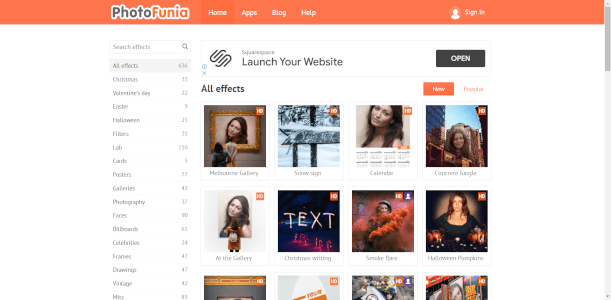 The next on the list is PhotoFunia. It is one of the most popular tools for editing all your precious photos and images. You can add hundreds of effects and animation to the images to make them more beautiful. This tool also allows you to make fun pictures. Editing any image is truly bliss on the PhotoFunia app. 
This app is good to use for people who want to share photos on social media sites such as Facebook and Twitter. It is simple to complete the sign-up process on the PhotoFunia app. You can also ask your queries under the help section. 
8. PostImage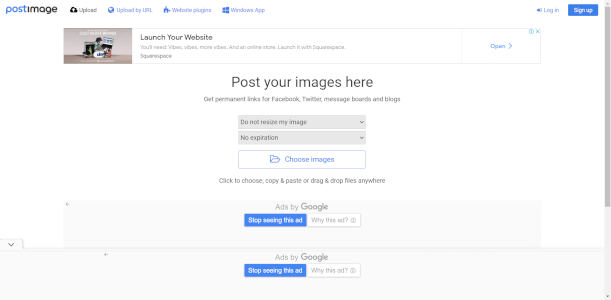 PostImage is the best photo editing tool for selfie lovers. You can crop, resize, edit or improve the look of your images with the help of the PostImage app. It does not have any charge for hosting or editing photos. Besides, you can also add an avatar and make your image more attractive to share with your friends. 
This is one of the best Tinypic alternatives for hosting endless images. It includes an easy upload mode for users. Every photo-lover can upload as many photos as he wants on the PostImage app. You can make a unique album of your memories with the PostImage app. 
9. SmugMug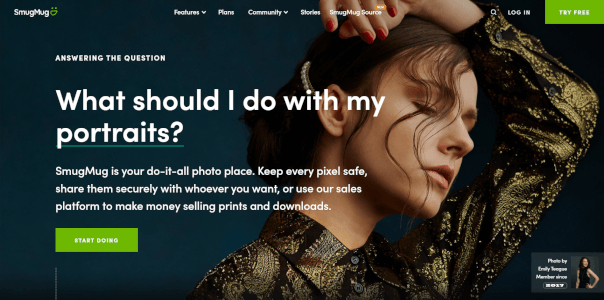 The next on this list is SmugMug. It is the latest tool to edit, share and create beautiful photos. This tool fulfills the needs of every photo lover. Apart from that, it is also a site on which you can share your photos safely with all your contacts. This site comes with a sales platform on which you can sell your images and earn money. 
SmugMug comes with many photo privacy settings that keep your photos safe. You can also upload videos using this tool. If you are a professional photographer, it is easy to earn through the SmugMug tool. It allows you to sell print media and digital services as well. 
10. TinyIMG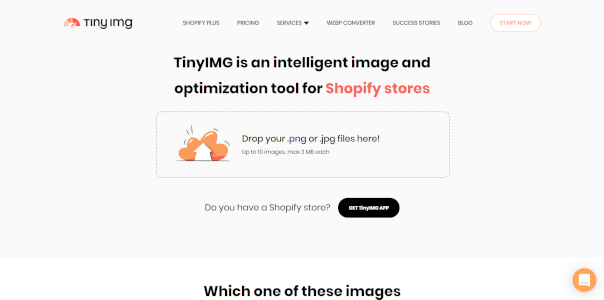 TinyIMG is the tool to compress your images and photos. It is one of the most effective tools for people who have Shopify stores. You can create professional images with the help of this tool. This photo editing site comes with multiple features such as page speed audit, broken link detection, and SEO. 
You can get monthly plans of the TinyIMG tool starting with $4.99. There are also many other plans for users. You can decrease the size of both PNG and JPEG images. Apart from that, you can also convert all your images into WebP format with the help of a WebP converter. 
11.Unsee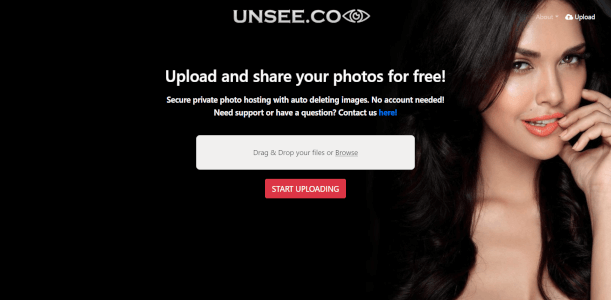 If you want the best Tinypic alternative 2021, choose Unsee. It is different from normal photo editing tools in many ways. This tool allows you to add the date to your images and photos. There are drop-down options in Unsee from which you can choose the duration. It is also a safe tool because it watermarks the IP address of every user who views the files. No one can share your images and photos. 
There is a QR code for every image on Unsee tool. This QR code contains a unique ID of the photo with upload timestamp as well as encrypted IP of the person who uploads the photos. Unsee also delete images after view for more safety. 
12. Imgbox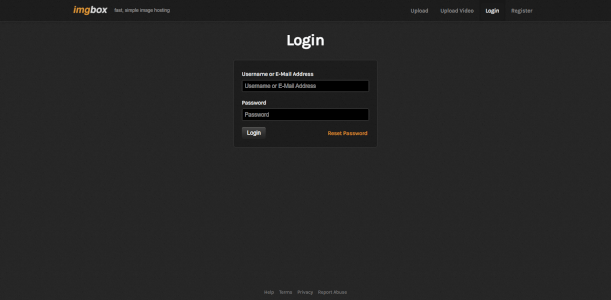 Imgbox is another tool that makes perfect photos and images. It has been providing good services of photo editing and image sharing. There are several features of Imgbox such as unlimited storage, hotlinking, drag, and drop uploading, infinite time, and others. 
You do not have to make an account to use this site. There are no subscription fees or other charges to use the Imgbox site. It is available for free of cost. Apart from that, you can also unlimited images with the help of the Imgbox tool. It supports various image formats such as PNG, JPEG and so on. You can get even the backup of old images on this site. 
13. 23HQ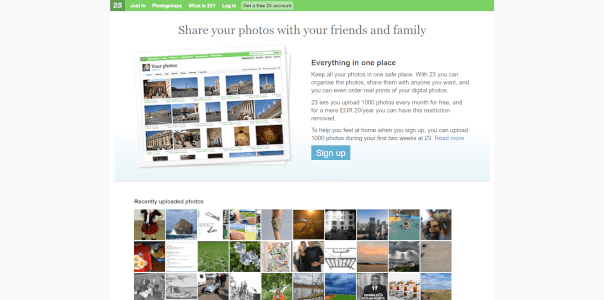 23HQ is not a very popular photo editing site but it is a nice tool for photo lovers. It needs only a simple sign-up process and then you can upload as many images as you want on 23HQ. It also allows the users to write a short description under every image with tags. The speed of the tool is faster than ordinary tools. 
The user interface is not very attractive but has easy options for users. You can organize all your photos in one place. Besides, you can also get real prints of digital images through 23HQ. It offers the benefit of uploading 1000 images every month without paying any charge. 
14. Imgpile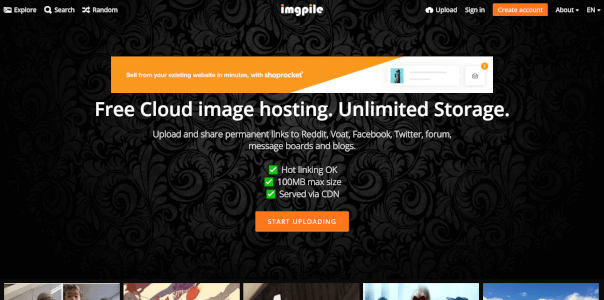 Now, you can share your photos safely using the Imgpile tool. It is easy to use tool with a simple user interface. One can upload photos up to the size of 100 MB. These photos can be shared without any difficulty. There is no need to create an account on Imgpile to share all the images and photos. 
This tool provides direct links to embed different photos. It supports files and helps you to host different files on the internet. You can share the images and photos without compromising the quality of the images. It was released in the year 2011 and is giving top-notch services for a long time. 
15. Dropbox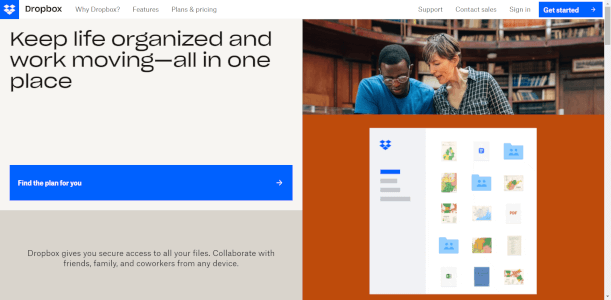 Dropbox is one of the most popular websites like Tinypic that helps to share and edit photos, files, and videos. It supports all the file formats and gives a better speed of uploading photos and images. You can also easily share photos on the Dropbox platform. 
You can use the Dropbox tool for your professional work and sharing files. It fulfills the different needs of the users. Furthermore, this tool works with numerous other apps. 
16. UltralMG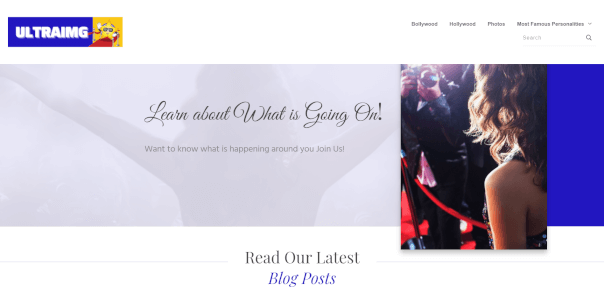 You can upload endless images and photos with UltralMG. It supports every file format such as JPEG, GIF, BMP, and PNG. Apart from that, it also provides the facility wherein you can store your important files for future reference. You do not need to make an account to use the UltralMG tool. 
Additionally, this tool includes features such as URL shortening tools, resizing the images, and so on. There are also different options for file sharing such as short URLs, direct links, BB codes, and so on. Moreover, this tool helps you to get the full details of your images by clicking on thumbnail images. 
17. PicturePush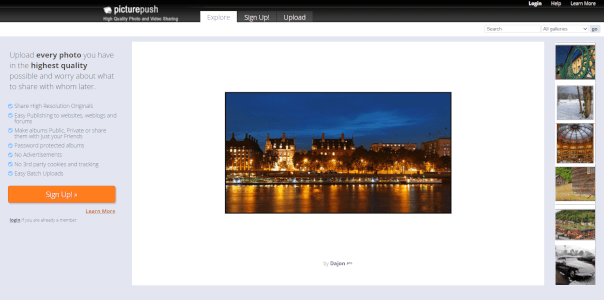 The next alternative is PicturePlush. You can upload images and videos in high quality using this tool. It also includes privacy settings to control your images. You can control who can view your images and photos on PicturePlush. It is also simple to transfer several images with this tool. 
It is easy to crop, resize and trim photos with the settings of PicturePush. The tool gives unlimited space to store all your wonderful images and photos. It is free to use this site. 
18. Free Image Hosting 
The last on this list is the Free Image Hosting tool. There is no need to create an account to upload images on this platform. You will get HTML code to link your images and share them on social media platforms. One of the major benefits of the Free Image Hosting tool is that it keeps all your images on the server forever. Apart from images, you can also upload GIFs of small size on this platform. 
Final words 
There are the best Tinypic alternatives that you can try to crop, resize and trim images. They also help to share important files of your office projects with colleagues. These sites are affordable to use and help you to edit and share photos easily. 
Recommended Reading on Alternativoj: If you're looking for productivity tools alternatives check out our posts like Alternatives to Hipchat, Alternatives to Lemlist , Alternatives to Workflowy.