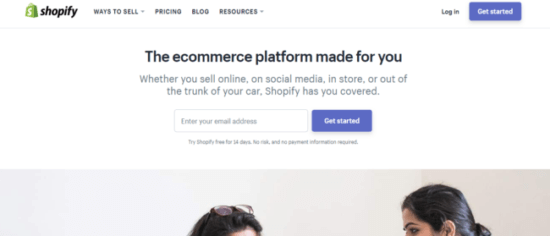 From last few years, the urge for the shopping cart solutions has risen up drastically. You cannot deny the fact that day by day many more businesses are joining the race of E-commerce and the digital shopping solutions online. As the number of business is rising, so is the demand for these shopping carts.
One of the most popular and the best E-commerce digital shopping cart solutions is the Shopify. It is very fast and easy way to set up the Shopify account. Just a few business details have to be entered in case you need to set up the account. Then, you need to choose some attractive professional theme. At last, you just need to set up the payment mode and the option of shipping and you will have a perfect start.
There are many amazing features that come up with Shopify which makes it so famous among the users worldwide. Some of its amazing features are as follows:

You can choose from a wide list of apps available which are free as well as paid. You can easily extend the functionality of your store by selecting the one that suits you.
There are responsive layouts available giving a more of a professional look.

As the Shopify has the ability to host the store exclusively so you don't need to have any software updates or other maintenance.

The task of catalog import is very easy and fast to accomplish.

The reports are very easy to use.

If your card is abandoned due to any reason, it can be recovered easily and automatically.

For each and every country, payment gateways are available.
Although Shopify is the great option it is not the only choice the users have. There are many Shopify alternatives which prove to be the better shopping cart solution. With the help of these alternatives of Shopify, you can get features same as and much better than Shopify.
There are more responsive themes available with these shopping carts. With high-resolution images, customization becomes very easy and thus you can add products without any hassles. These Shopify alternatives have a checkout process which is much more effective and simple to go forward with.
Thus, you can also go with any of these Shopify alternatives to get a good shopping cart solution.
Top Alternatives to Shopify
1. LemonStand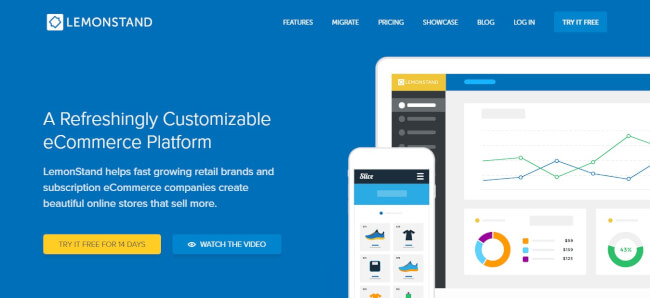 LemonStand is an e-Commerce website which is quite popular in many parts of the world. It is an open-source medium which has same features as that of Shopify. It is one of the best websites for online retailers. LemonStand offers many packages which you can choose for your convenience. The company can display its various products and services in the space given on the website which makes it very simple for the customers to find their products. It has a beautiful user-interface for the ease and comfort of the customers.
Also Read: Best alternatives to Pixiset
2. Virto Commerce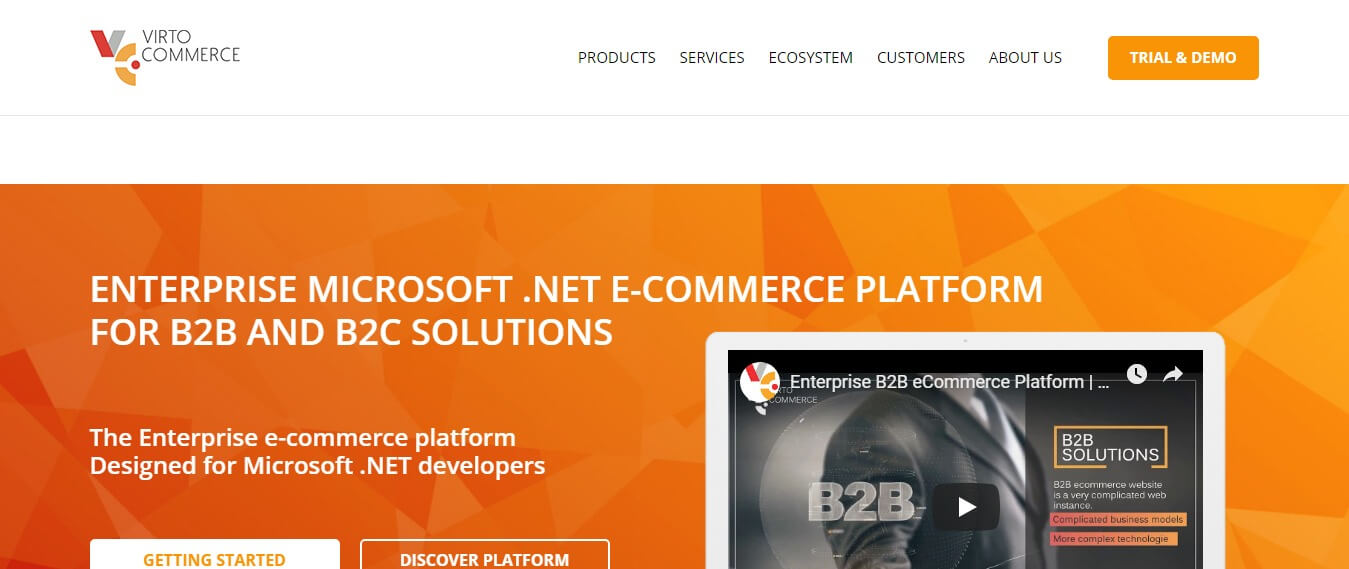 Virto Commerce is a software designed for medium to large companies. It is developed for promoting B2C and B2B solutions. It includes code and modules which help the users for performing their tasks. Virto Commerce is an important tool which helps the companies to achieve the goals of content marketing. This website provides product catalogs to display the various products and services in an arranged manner. There are many other amazing features such as cloud hosting, tech support, and technical documentation. There is also a free code architecture by which you can create your own website.
Recommended: Top 10 Pingdom alternatives
3. ECWID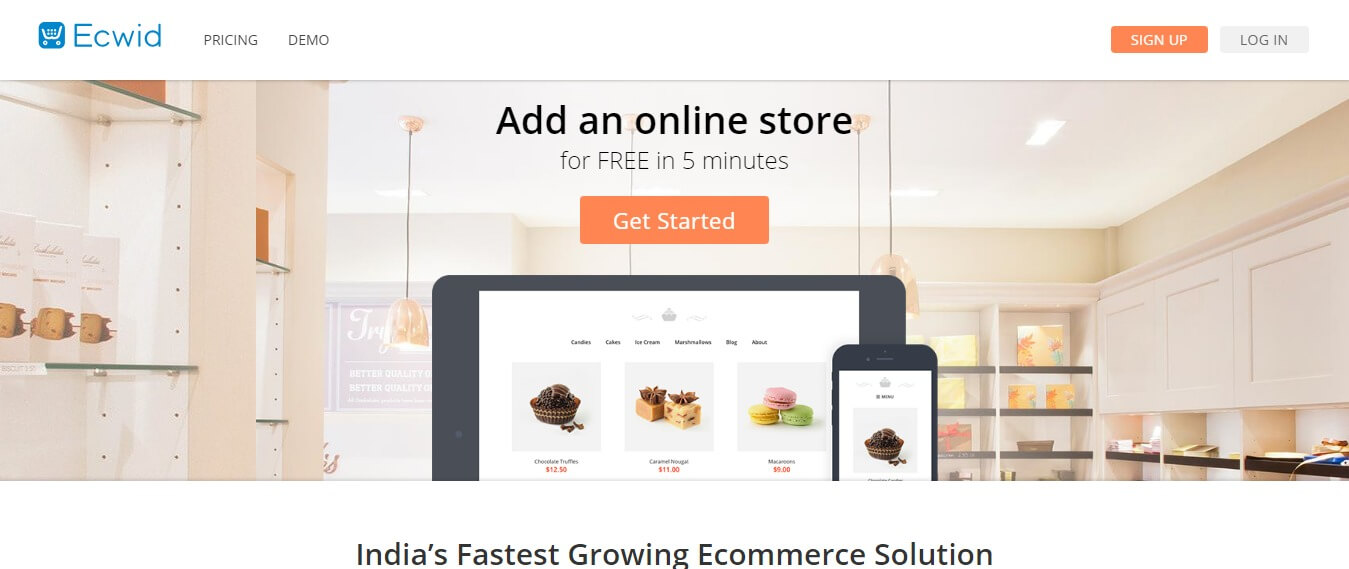 Ecwid is another great website which you can use for online trading. This platform is ideal for small dealings. It offers a free of cost service to companies to sell their goods to the customers. This website can also be linked to various social media sites such as Facebook and Twitter for selling goods and products. The company can promote their products and services with the help of this tool. Ecwid is one of the best ways to sell intangible services. There are about 45 languages to help the users from different countries of the world to find the goods and services.
4. Woocommerce + WordPress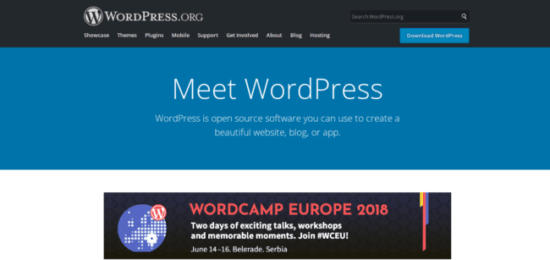 Woocommerce is a tool which you can use along with WordPress. You can install Woocommerce for free on your device and build a webshop of your own without paying much. The only thing you need to do after installation of Woocommerce is to purchase a small subscription package by which you can sell all your products and services to the customers. There are many extensions and add-ons for getting better performance of Woocommerce. You can create a wonderful website for your company which can automatically increase the sales of your company. It is a nice website if you do not want to invest much in the field of content marketing.
Recommended: Top CMS like WordPress 
5. Volusion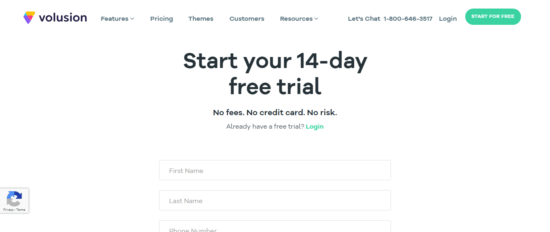 A simple yet effective Shopify alternative, Volusion is one of the best online platforms for businesses. A company can easily display its products and services on this website and reach the customers. It can describe the various features of the products with prices and other details in a simple manner. There are no transaction fees or any other charges for availing the services of Volusion. It has beautiful user- interface and product options along with customer services where the users can discuss the features of the products and services of a company.
6. Pinnacle Cart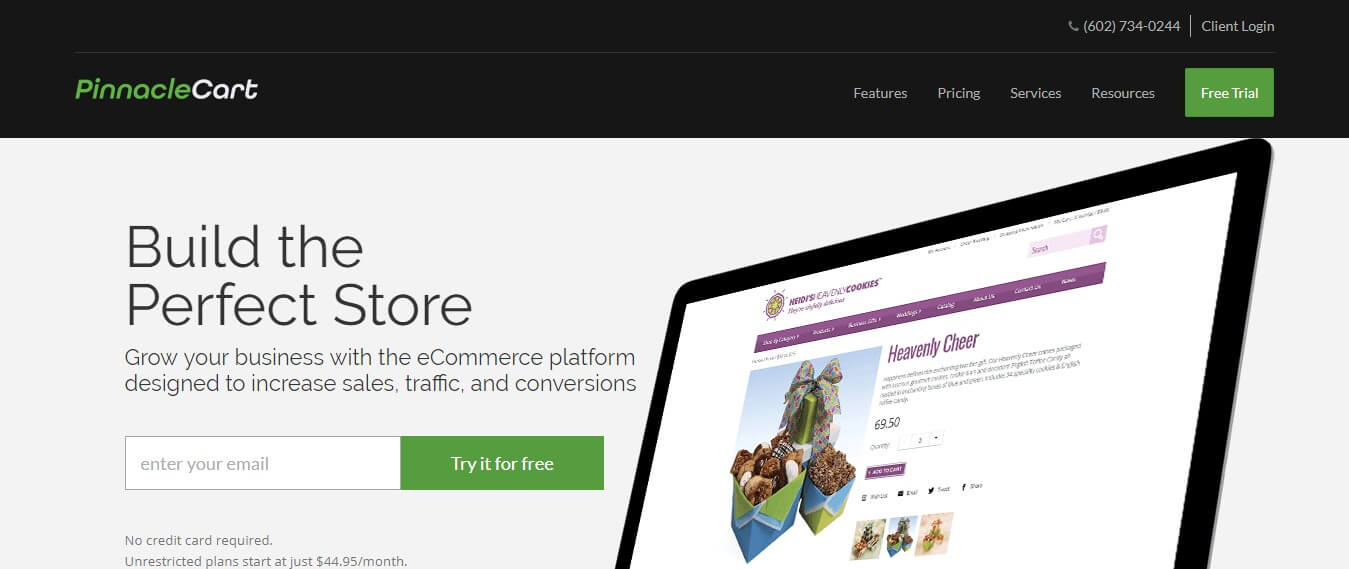 If you don't have knowledge of open source platform like Magento then this is the best Shopify alternative. This is a feature-rich platform and is very easy to use. It's only one drawback is that it is bit costlier than Shopify.
This tool is loaded with features like unlimited product images and recurring billing.
7.  BigCommerce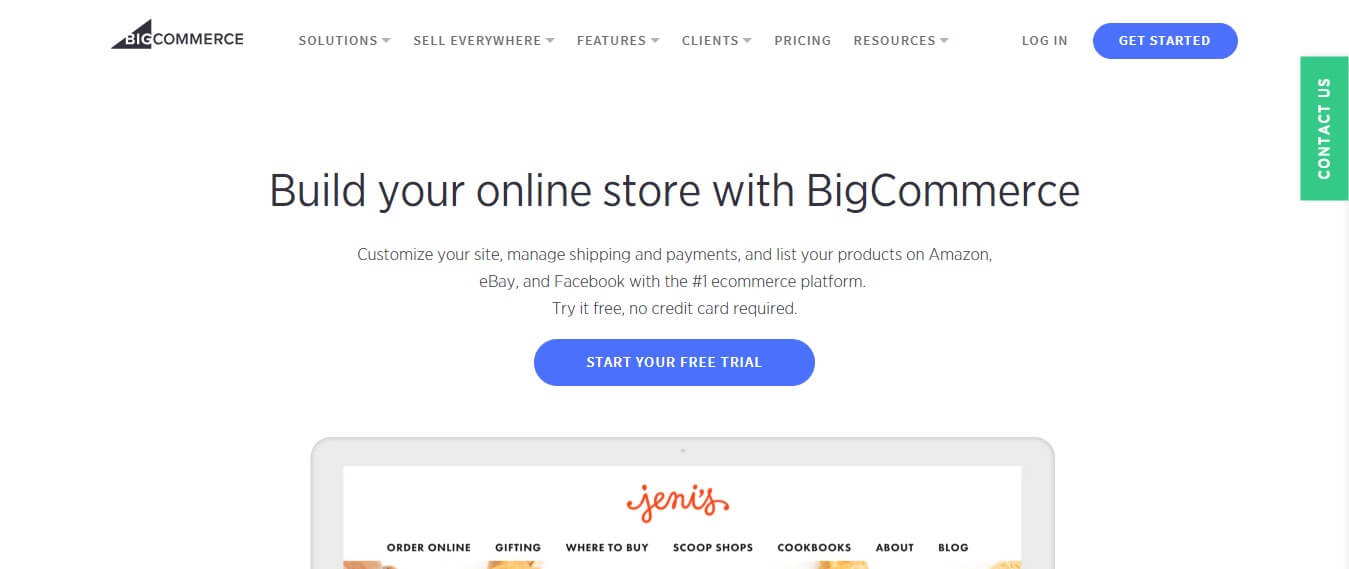 This is the strong contender for Shopify alternatives. It's a feature rich tool and its price is similar to Shopify. This tool is loaded with features like easy to use, useful SEO features, amazing customer service.
8. Big Cartel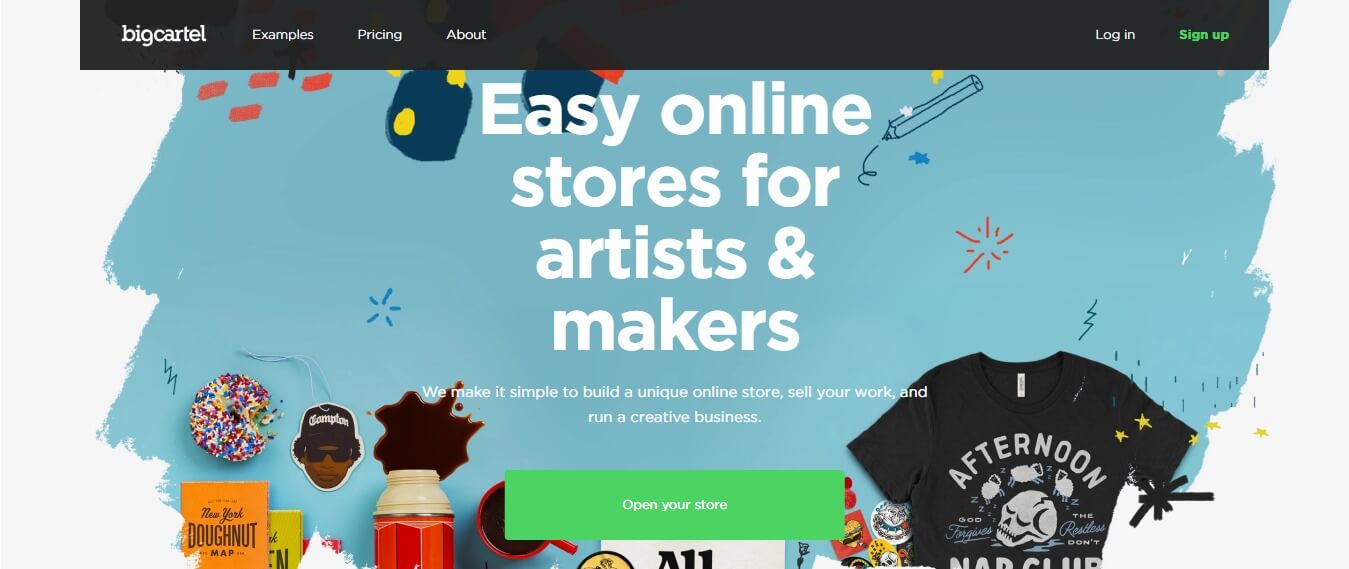 This is mainly used by designers and musicians to sell their stuff. This has all the features that are required by artists to set up online shop easily. If you are looking for a cheaper alternative then this is the best fit.
This is loaded with features like Unlimited Bandwidth, Customized HTML and CSS, Integrates with PayPal, Google Analytics and Facebook.
9. Magento
This is a free and open- source Shopify alternative. Very useful for both big and small companies. This is a feature rich and powerful but can't be used by newbies. With the help of Magento, you will have full control over your site. Features like multilingual, large user community, and customization.
Recommended: Best Mailchimp alternatives 
10. 3dcart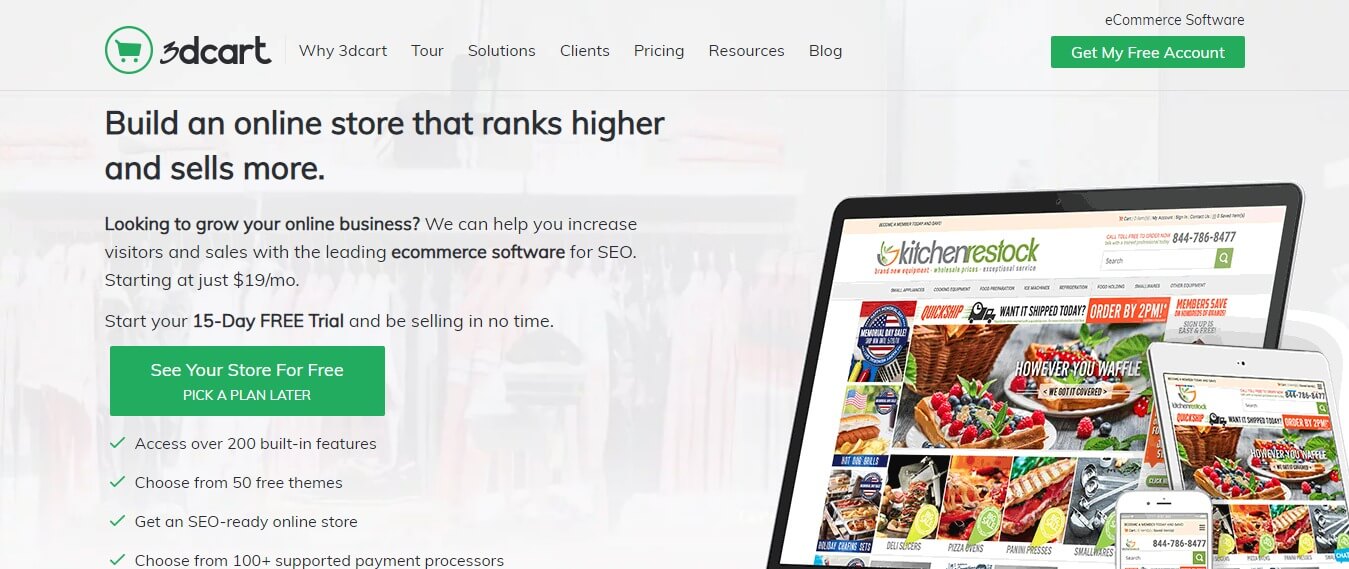 Another very useful platform in the list of Shopify alternatives is 3dcart. This platform has lots of features at the very affordable price. some of the useful features available in 3dcart like templates, SEO tools, and Integrates with around 100 payment gateways.
Recommended: Best wix alternatives
11. Zyro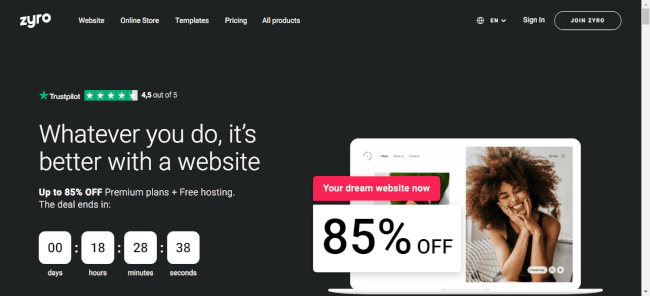 Zyro is a robust tool for building responsive websites. It is one of the latest sites like Shopify with modern features. This tool comes with a wide range of templates for different businesses. You can choose any template that suits your page and budget. It can also integrate with other tools. 
The process to use this tool is very easy. You have to do a simple sign-up process to use the Zyro website building tool. It offers various affordable models for different businesses. Furthermore, this tool comes with a guarantee of 30 days. 
These websites are same as Shopify and provide much convenience to the companies as well as customers for online transactions. They do not charge heavy fees because of which many companies use them for the purpose of content marketing. These websites have great layout, design and systematic arrangement for showing the products and services of the company in an effective way which can increase the sales.
Recommended Reading on Alternativoj: If you're looking for website builders and online portfolio alternatives check out our posts like Alternatives to Wix, Alternatives to Squarespace, Alternatives to Smugmug.