5 best Blogger alternatives for your blog in 2019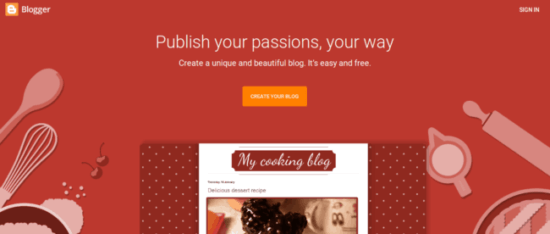 Blogging is a very popular thing nowadays and most of us are involved in it. There are a variety of purposes associated with blogging; some are using it to share the experiences of their life while others are doing it to earn money. Blogger is one of the platforms that are most commonly used for the purpose of blogging. It is very popular as it has been in the world of blogging for very long. Also, it is free to use and is a product of Google.
From many years bloggers are using this platform as it comes with a lot of storage space and can collect good traffic as well. You can create unique themes and change templates of the blogs whenever you want in a very easy manner. One amazing fact about the blogger platform is that it comes with an automatic integration with the AdSense program of Google and hence from the day you start the blogging, you can earn money.
Why go with blogger alternatives?
Although accomplished with so many features, Blogger has some associated drawbacks with it. These are as follows:
All the blogs that you create on blogger will always come with the extension '.blogspot.com'.
Always a bar keeps on running on the top of all pages which has a blogger logo.
There will be links to other blogs always on blogger whether they are related to your blog or not.
The bar problem can be removed but for that, you need to be a real tech savvy and then only you can get rid of it. But to get rid of the disadvantages of blogger, there are many alternatives to blogger available in today's time. These blogging platforms come with features same as blogger and many other extra features as well.
List of blogger alternatives in 2019

Here we have listed out some of the best blogger replacements, have a look at them below:
1. Tumblr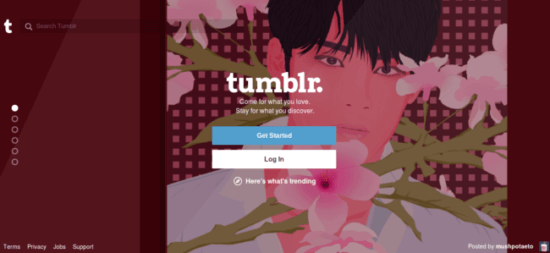 Tumblr is one of the amazing alternatives to blogger and of course is popular too. One of the things for which it is well known in the world of blogging is the visuals. If you are a beginner in the world of blogging, you can easily go to Tumblr as there you can easily showcase your designs along with photographs, visual pieces, paintings and another form of arts.
The reason why Tumblr is considered as the best blogger alternative is because of the set up of this platform is very easy. Any of the Tumblr blogs can be made up and running in just fraction of minutes. Also, the entire process of designing the blog and customizing it is very quick and easy.
2. WordPress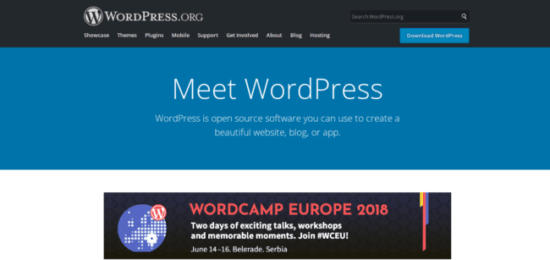 One of the very popular platforms for blogging is WordPress. This is a free and an open-source tool which can help you to create beautiful blogs. These blogs can be easily customized with amazing themes available. There are many plugins that come with WordPress and hence it is very easy to use. For using this blogging platform, you just need to go through the tutorial of WordPress once and then you are ready to work on it.
3. Joomla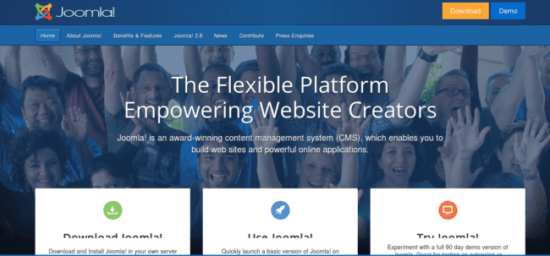 Another name in the list of blogger alternatives is Joomla. A lot of experienced bloggers love to use Joomla because it is too flexible to use. Yes, this is surely true. Joomla comes with a beat of WordPress. But it provides you many extra features that even WordPress can't offer. The only thing that comes in middle is that it may take some time for you to learn on how to create the blogs in Joomla and how to structure them and navigate through them. But once you are fully aware of the process, you will love using it.
The plus point of using Joomla is that no knowledge of HTML is required to use this blogging platform. There is a very neat feature available where an expiry date can be created for the articles that are there on the site. Along with this, you can set up the activate dates, breadcrumbs, and many more related things. Full control of Joomla will be there for you and hence you can create wonders out of it. There are many complimentary plugins available to make this platform easy and comfortable to use. In case you are looking to move to something complex and competitive, Joomla can be a good path for you.
4. Drupal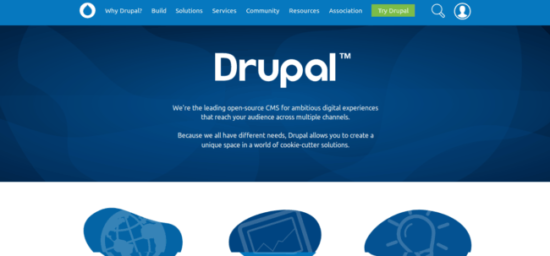 This blogger alternative will suit you if and only if you are interested in just blogging. Yes, Drupal is only for keen blogging lovers. There is a free software package available with the help of which you can easily manage all type of contents on your site. Along with this you can publish the blogs and organize them in the way you want. You can load up the blog with interesting media which is unique and has variety. This is a very special and useful feature of any blog.
Many other features also come with Drupal like a web interface which is very easy to use. The scalability of this platform is limitless and it is flexible to use. The APIs are well documented and hence Drupal is something worth to be used.
5. Textpattern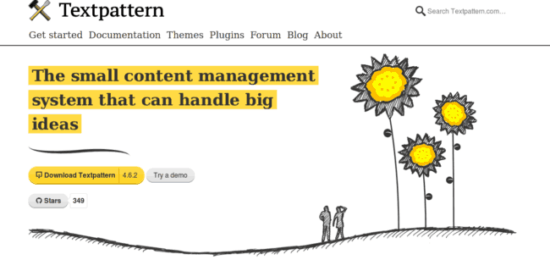 Last but not the least in the list of alternatives to blogger is Textpattern. It is popular in the market for blogging as it is highly flexible. There are a bunch of plugins that come with Textpattern which help it to do anything and everything for the blog. All the elements are under your direct control on this platform. The media control is browser-based and there are CSS editing capabilities as well. A new user can easily work on Textpattern.
These are some of the best blogger substitutes. Choose the one that suits you and start the blogging today.