The days are gone when you require to learn programming codes to build your website. But in this modern era, technology has brought with it sophisticated Content Management System applications that enable you to use these ostensibly Do-It-Yourself Website builders. The producers of these software solutions want to empower users, especially those who don't have any prior experience with website creation. The application allows you to start from scratch and publish your site right away.
Weebly has been one such effective tool in use. One of Weebly's most notable achievements was its inclusion in Time Magazine's list of the 50 Best Websites of 2007. Even though the company has developed significantly over the last several years, some critics have noted that Weebly provides limited information, notably on their billing plans. As a result, it's impossible not to compare Weebly to the other top website builders that offer high-quality product features and services. Here are a few of the top Weebly alternative website builders. 
Best Alternatives to Weebly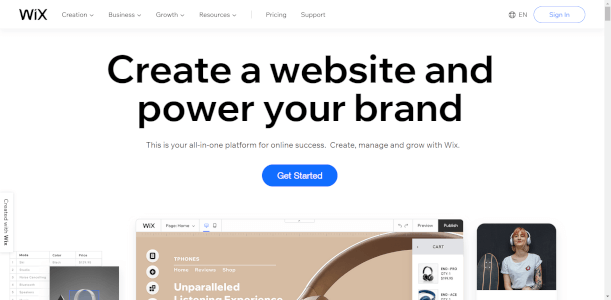 Wix is perhaps the most well-known alternative to Weebly. The main advantage of Wix is its free-form design scheme that gives you more options when it comes to what you want out of your premium memberships (albeit they're still equivalent to Weebly). Changing templates or canceling your account, on the other hand, is a pain. To get a personalized, pre-built site, you must first answer some issues related to your company and upload a logo.
While Weebly still takes some technical understanding, Wix's drag-and-drop editor and AI-based feature make it a lot easier choice. A user's expectations are used to develop websites using built-in advanced technology. Furthermore, among other SaaS website builders, this boasts the largest collection of responsive templates. There are currently 550+ themes available for any company category. Users can select from a variety of pre-made portfolios, real estate mockups, small company websites, digital stores, and other options. Every template belongs to a specific category. They're also free to use, alter, and change.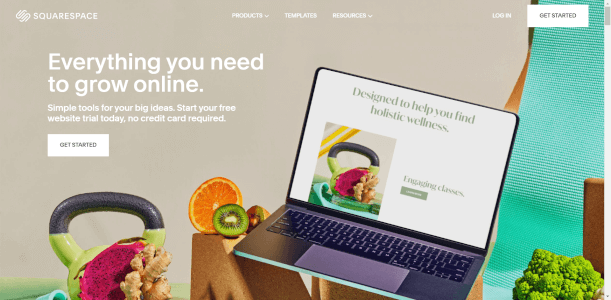 A site's aesthetics may make or ruin it. While the free Weebly templates are totally adequate, if you're searching for a truly attractive theme, Squarespace is the way to go and one of the best Weebly alternatives. After all, maintaining a consistent appearance is a vital part of building a brand. Choose your industry from the topic selection to narrow down your search for the perfect design. Then it's just a question of clicking, typing, stacking, picking, and dragging to put your site together once you've picked your template. You may utilize the built-in analytics to track traffic, funnels, sources, interactions, and more once your site is up and running.
3. Pixpa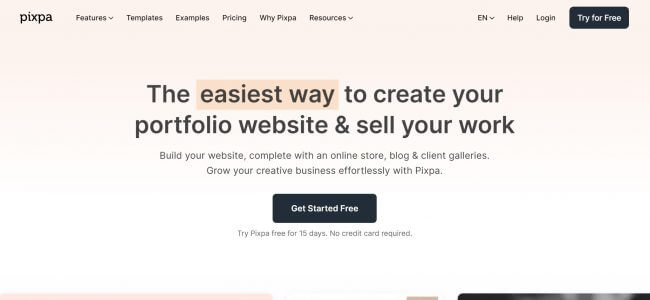 Pixpa is the perfect Weebly alternative for you if you are looking for an all-in-one, website building platform that is easy to use, feature-rich and affordable. The platform has been designed keeping in mind the needs of photographers, creative professionals and business owners and is perfect for online portfolios, e-commerce websites, blogs and much more. The easy to use visual editor and drag and drop page builder make building your website with Pixpa a breeze. You can create a beautiful, professional website in no time and without having to touch a single line of code!
Pixpa comes loaded with a range of pixel-perfect, mobile-friendly and responsive templates, multiple gallery options, e-commerce galleries, online store creation options, a client-proofing platform for photographers, comprehensive blogging tools and so much more. Additionally, with extensive SEO and marketing tools, you can promote and market yourself online and grow your business. Pixpa is the perfect tool for you to help you showcase, share, sell and promote your work online – all in one place.
4. Duda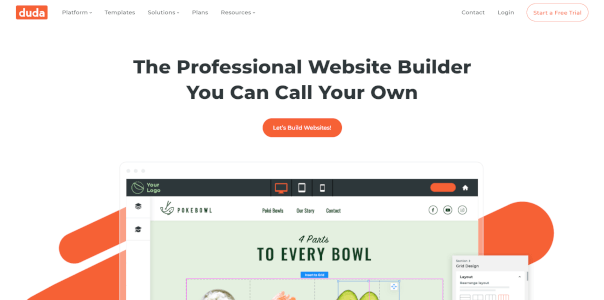 Duda's photography themes are especially beautiful, making it an excellent choice for creating a photographic portfolio or blog. But it's Duda's usage of "personalization rules" that sets them apart. You can use these rules to construct items that only appear when specific circumstances are met. You may make a message that only shows up for returning visitors to your site. You could create a contact page that displays different contact information based on the time of day — for example, during business hours, a "click-to-call" button would appear, while during non-business hours, a contact form might appear.
Also Read: Best alternatives to Pixiset
5. uKit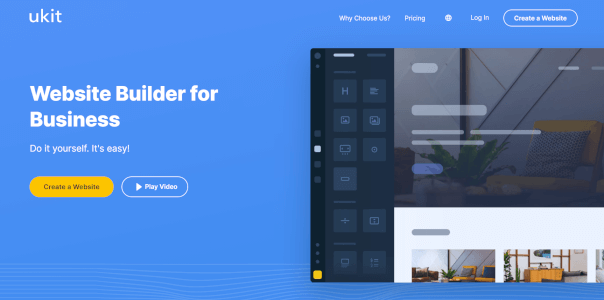 uKit is an alternative to Weebly that punches above its weight in terms of quality vs. the amount of attention it gets. It is coming from the Russian and Ukrainian creators of the old-school code-based website builders. The editor in uKit is outstanding, combining depth with great usability. You have the option of building your website piece by piece or stacking and rearranging preformatted content blocks. Their template library is both large (over 250 at the time of writing) and high-quality. Their blogging function is excellent, and Ecwid's online store is fully integrated. Overall, uKit may be the most underappreciated website builder available.  It has an incredibly user-friendly interface that allows you to create a feature-rich online portfolio without having to know how to code. Even for newcomers, let alone web design professionals, the system's integrated WYSIWYG editor makes it straightforward and convenient to use.
6. WordPress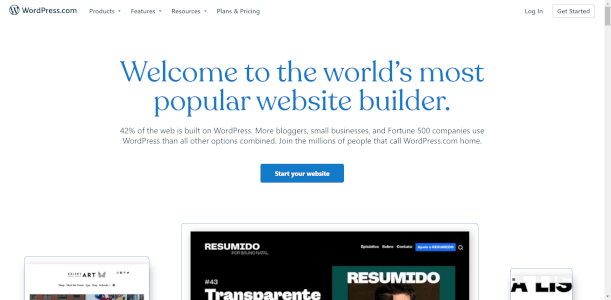 If you're focusing on a free CMS, you're probably drawn to Weebly because of its free plan and a free trial, but it isn't your only option. But due to flexibility, WordPress has gone from being the top blogging platform to becoming one of the top choices for just about any type of site. You can add practically any feature or functionality to your project as it has over 50,000 plug-ins available. It has several important capabilities at its core, including the ability to copy and change existing pages, optimize your site for SEO, grant different user permissions, and more. 
Besides this, the open-source content management system allows for unlimited customization. Furthermore, it appears to be more adaptable in terms of budgeting and website hosting options. Newcomers will find the platform difficult to master right away. However, after you figure out how it works, you'll appreciate the platform's increased versatility.
7. Drupal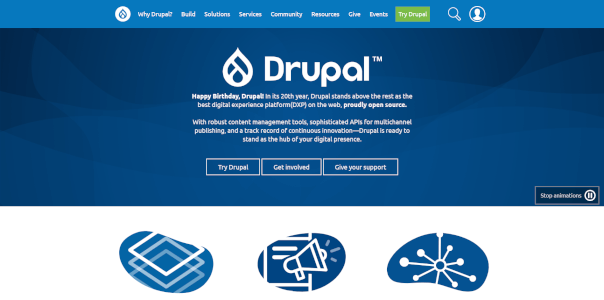 A versatile CMS that can easily expand the ability of your company's website. You can decide the level of built-in flexibility and scale as you can determine the exact customizations of it. Drupal is a user-friendly system with a clean and clear interface for building and editing pages once it has been set up. The editor works similarly to a word processor, allowing you to easily connect to media libraries and upload photos while also allowing you to add, delete, and change customizable sections. 
To drive web content and multichannel, personalized experiences that enable your business to connect with users, clients, and visitors wherever they are, you'll need a digital experience management system. Marketers and web developers can use Drupal to create and manage fantastic web, mobile, and social experiences. They may also improve and adapt swiftly because of the Drupal community's continual innovation and ideas.
8. Hubspot CMS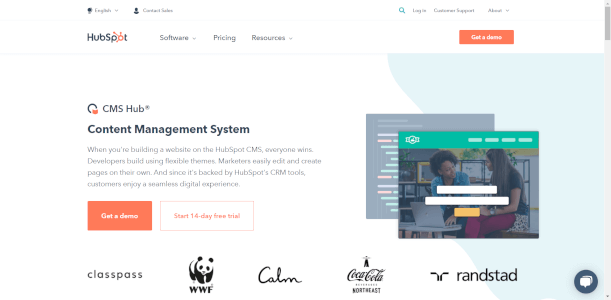 HubSpot CMS was created by marketers for marketers. As a result, it's a simple alternative to Weebly. It also comes with HubSpot's legendary customer service, ensuring that you have a fully safe and reliable tool every time you use it.
It's jam-packed with features, including the ability to A/B test web pages (much like emails) to identify the best content to publish. It also allows you to effortlessly shift between content because it integrates with Google Analytics to provide a comprehensive study of your website. You can run and manage paid advertising from a single dashboard, and HubSpot CMS can even analyze your pages to help you improve your website's search engine ranking.  
9. Kentico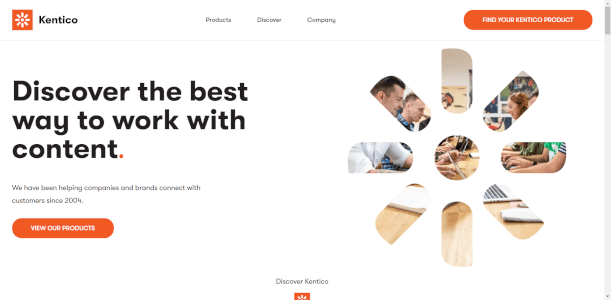 Kentico is extremely customizable, making it a good solution for larger firms and organizations, as well as companies who expect rapid expansion. To set up customizations and functions, some coding is required. It's also API (application programming interface) integrated, which means it's an open-source framework that lets you build programs in multiple languages at the same time. It may be set up to work with Google right away for streamlining and analytics.
Kentico offers frequent security upgrades as well as access to a dedicated support team. The dashboard and interface are also user-friendly and simple to navigate once it's set up and running. 
Kentico has complex capabilities such as automatic page translation, file organizing, and content recycling for your website. It's a pricey option, but it's ideal for firms who want complete control and customization. 
10. Magnolia CMS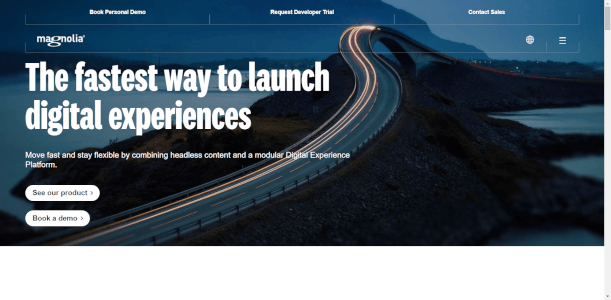 Magnolia CMS is a popular choice for larger company websites since it offers a wide range of features. It is more expensive than most of the CMS solutions listed, but it provides a lot more. It has a lot of features and possible add-ons, making it virtually all-encompassing and possibly a touch too heavy-handed for new enterprises.
It can auto-recycle older content for reuse, arrange information by levels and apply tags, and streamline its event marketing offers, among other things. Magnolia CMS not only provides a lot of features but also keeps your life organized. 
11. Bolt CMS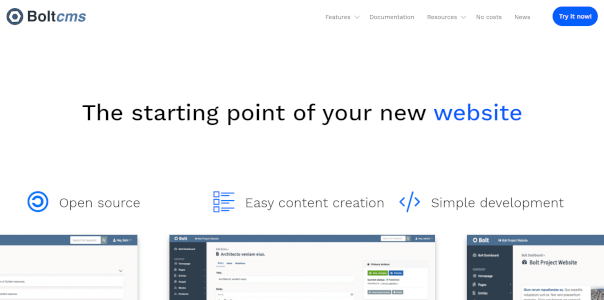 Bolt CMS may be the appropriate choice for you if you want your systems to be focused and clutter-free. It's focused on effective content management, with few distractions.
It was created by web developers and editors with a quality over quantity philosophy, providing a more focused approach that performs well. It's also simple to use, with intuitive system navigation and well-organized dashboards. It even organizes your internal content using the same basic analytics, making website management and content search a breeze. 
 Conclusion 
Weebly is an excellent website builder for creating and managing high-quality landing pages, company websites, and online storefronts. The system has a lot to offer consumers, and its feature set is constantly expanding. For beginners, however, it is not entirely convenient or simple to use. There aren't many drag-and-drop possibilities, and mastering it takes time. 
Whatever features you seek in a CMS (price, functionalities, control, scalability, or something else), there are many sites like Weebly available. There's something for every organization, from free, open-source choices to highly configurable offerings with fleets of support personnel.
Recommended Reading on Alternativoj: If you're looking for website builders and online portfolio alternatives check out our posts like Alternatives to Wix, Alternatives to Squarespace , Alternatives to Shopify.