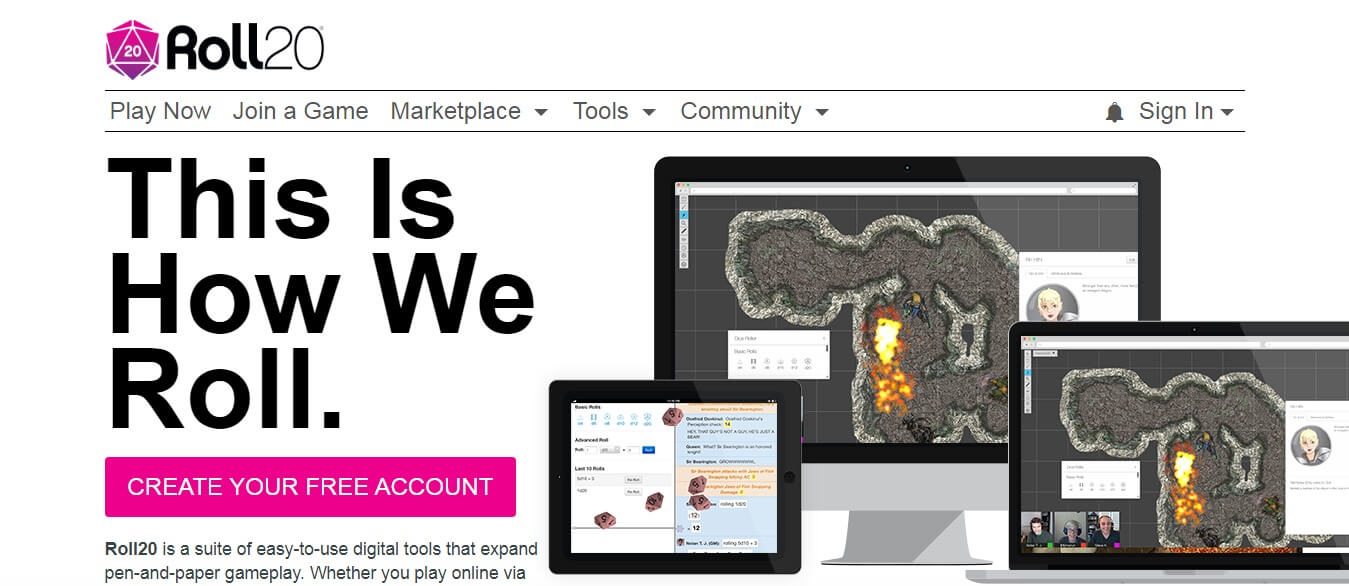 In this post we have list some best Roll20 alternatives to help you to find the best gaming software. Lets first find out what Roll20 is?
Roll20 is an online virtual tabletop or online gaming, role-playing software that is available in English. It's created by Riley Dutton, Nolan Jones, Richard Zayas. It has millions of users, who are extremely mad about it. It's was launched on September 17, 2012, about 7 years ago. It is an upgraded version of the Kickstarter campaign.  Generals like to play remote control games and cool games that have lots of characters, adventures, a wonderful story and we are drawn to the game as soon as we see it.
Roll20 is also one such website that provides you a lot of tabletop role-playing games. You can also play these games on your Android, iOS, Windows, Mac and Linux. You can play these role-playing games in both individual and group. These include map tools, character sheets, dice rolls, a lot of components. In this, you get all the advanced and high features as well as a better sound effect, video calling, voice chat and Google hangout. All such things are seen in very few games. In this, you can play by creating both free and paid accounts. In these games, you will get to see dynamic lighting and many new features.
You can run it on the direct web browser, then there will be no need to download and install it. You can also go to its official website www.roll20.net to see, its advanced games and features. Many of its alternatives are also available online and in the market, such as  – Savage world's, FATE, Pathfinder, D&D Beyond, Board games and many more to play.
Best Alternatives to Roll20 2022
When are we buying and choosing something, we have lots of options for one category. If you don't like the tone of them, so you go with the alternatives of it and place an order for it. Just the same as it, we have some alternatives to Roll20, which you will like.
1. Fantasy Grounds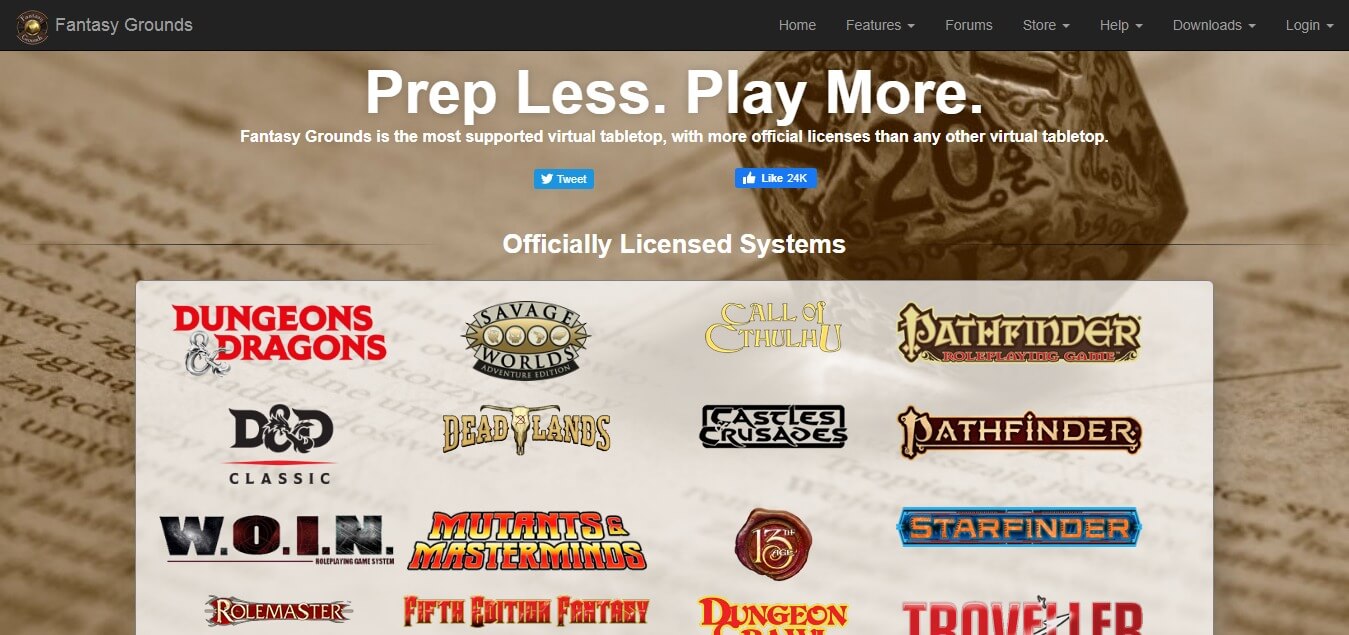 It is an excellent Roll20 alternative, that helps you to play roleplaying games online with a game master. It provides you features of one and more players to gain more fun and experience. It totally relates to a physical table and games like rolling dice, organizing character Sheet, moving figures around on a map. The dynamic3D dice rolling feature is really eye-catching. Because of this feature, this is a very popular roleplaying game. This alternative has various set of rules that helps you to play faster than before and it gives you full map support.
2. Map Tool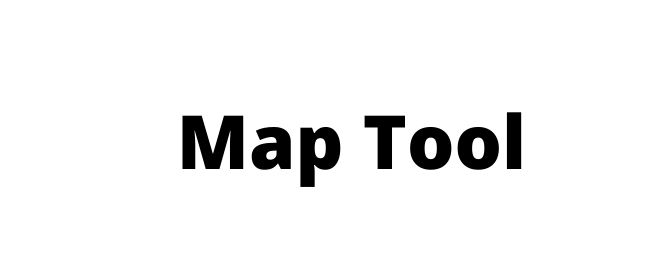 It is a programmable virtual tabletop and roll20 alternative in which you can also play through face-to-face play or internet role-playing. It mainly requires Java 6+. With the help of this, you can voice chat with anyone from anywhere in the world and play together with them. It has a vast variety of gaming systems. It has great flexibility playing as well as a great privilege for us if you join us there.
Also Read: 10 Best games like ark
3. Beyond Tabletop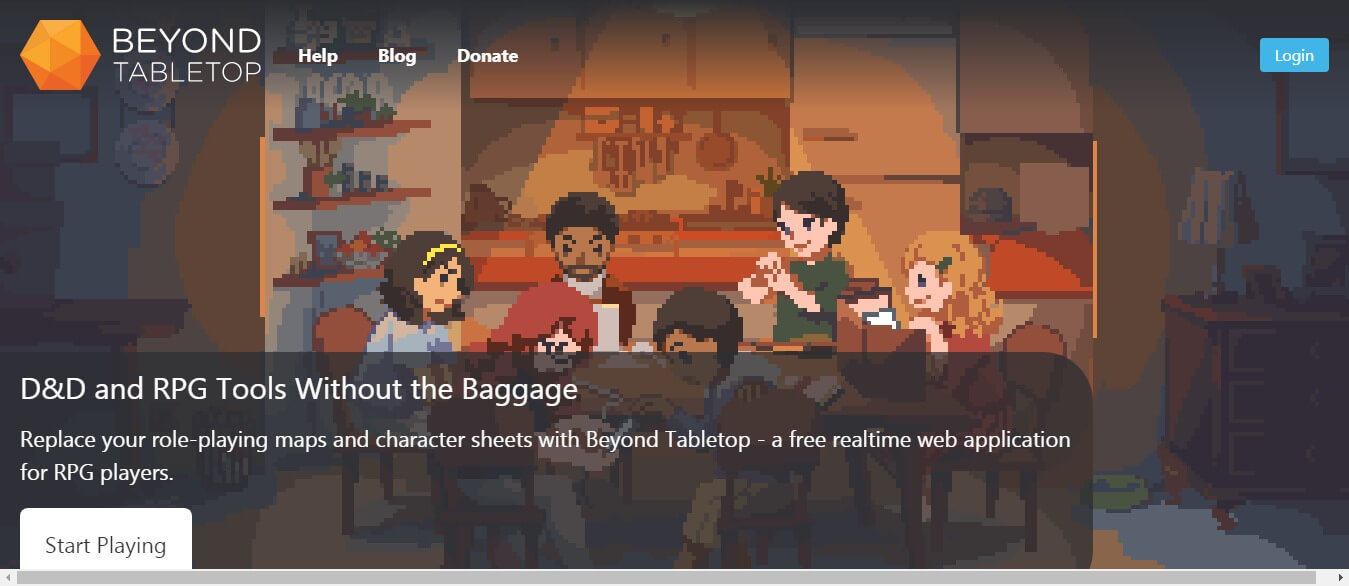 This is also a very good site like Roll20. It has a lot of tools with which RPG players can play games even more easily. In this, you will also see two new products – a Battle map, and character sheet, which is designed for Pathfinder and can run on many systems. You can enjoy it by visiting either its official website or Roll20 web page.
4. D&D Beyond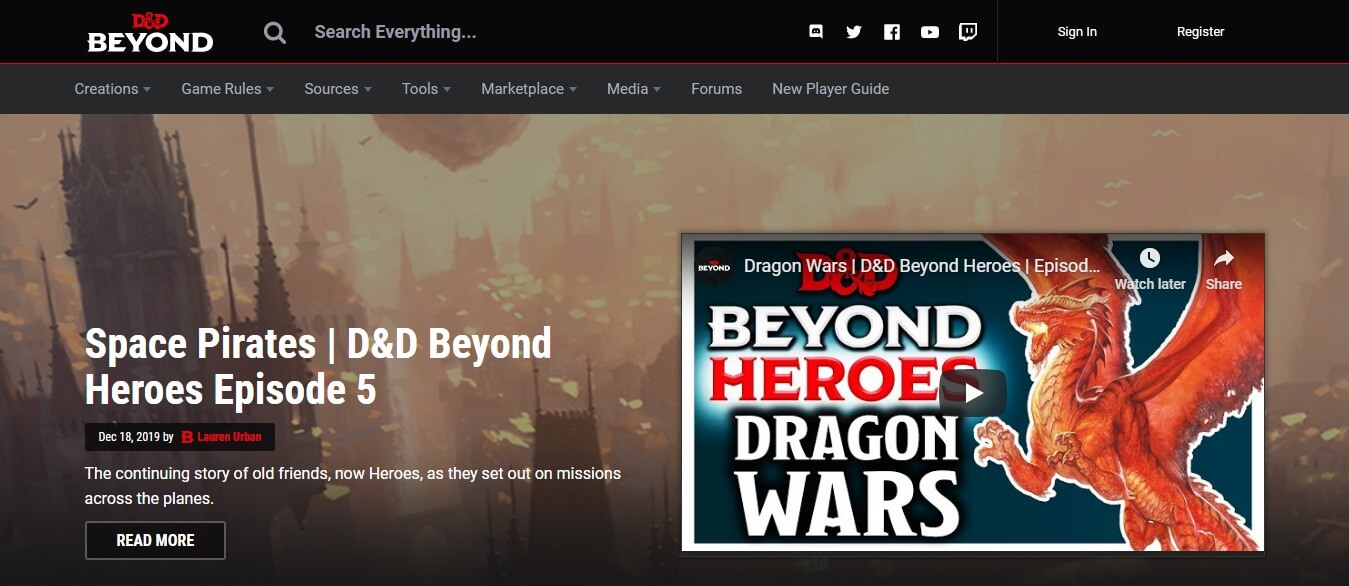 It is also a good website like Roll20 which provides you with a digital toolset with the help of which you can use it easily. It is mainly designed for Dungeons and Dragons 5th Edition. It provides an epic ride to the gamers.
5. Roilsteam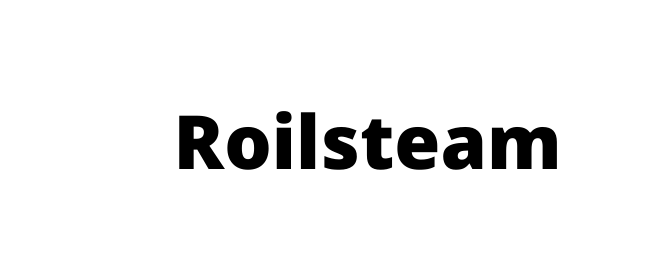 This is an alternative to Roll20 that has many features, with the help of which you can communicate with your friends and the players. In this, you can share maps, pictures as well as chats with friends. It's better features are music player, dice rolling, fog of war on maps, playable characters in chat, positioning on map etc.
6. Dundjinni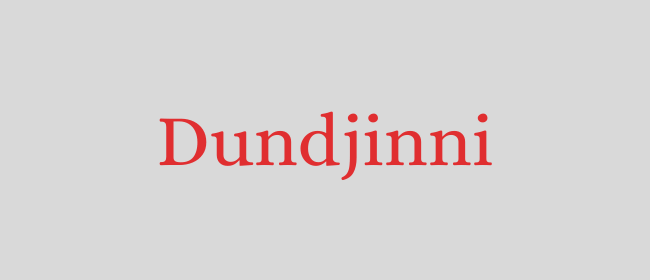 #6 in the list of Roll20 alternatives is Dundjinni. If you a true game lover, you should use Dundjinni. It is a popular tool to add graphics in the game. This software helps you to draw objects, walls, floors, and other things in the game. Further, this site has an easy user-interface to find the options easily. 
Dundjinni can also add text and sentences in your games. It can work on PC and Mac. Apart from that, it gives a perfect finishing to your games with colors and images. 
7. Astral Tabletop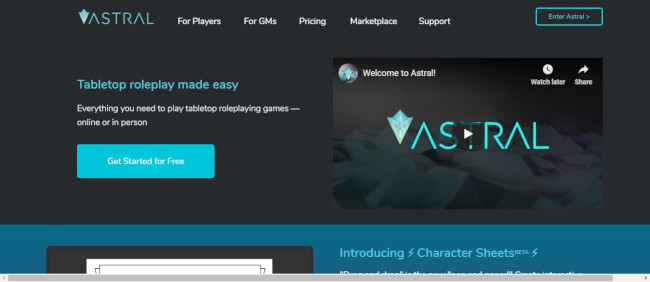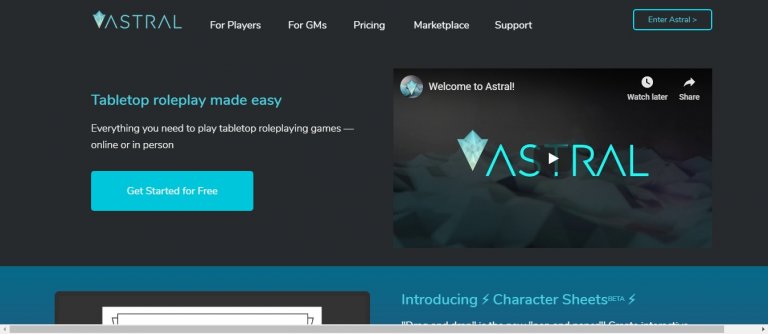 It is also an excellent tabletop role playing stage, where you can play and host games as well. On this, you can also communicate with friends and players through live video. You can also take paid versions for other features and use it easily with map management tools.
So these were some of the best alternatives to roll20, which will help you a lot in understanding the roll playing games. Through them, you will be able to understand the nuances of the digital world better and can also pass the time well.
Recommended 10 Best Games like Zwinky
8. PlanarAlly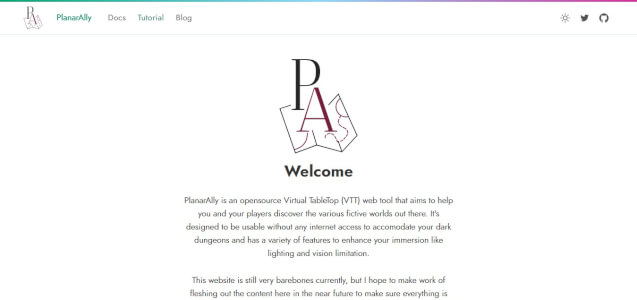 PlanarAlly is one of the latest roll20 alternatives to draw different figures. You can use this tool without Wi-Fi or internet connection. Further, this tool helps you to create superb figures and pictures using your creativity and imagination. In addition to that, this tool comes with a wide range of features to enhance your images with lighting and designs. PlanarAlly has some errors and technical issues. These issues and problems are being solved by the developers of the tool.
You can use similar Best Roll20 alternatives on your Android, iOS, Window, Mac, Linux. You can go to an adventure, through which they can also sit at home, and you can manage your games yourself.
If we talk about Websites like Roll20, then Dark Town version is one such website or platform where you can watch and play many such fun games and their alternatives. But you can only download and play them from the ITAM store. You can collect a lot of such digital assets there and you can show a lot of skills by using a character. Here the games are exactly the same as you play at your play station but also much better.
Programs like Roll20 and Best Roll20 alternatives are quite similar. So you can play and try one of them and easily download from play store, app store and Roll20 official Website. Do let us know your opinion in the comments.
Recommended Reading on Alternativoj: If you're looking for miscellaneous  alternatives check out our posts like Alternatives to Roll20, Alternatives to Scribd, Alternatives to Flixtor.