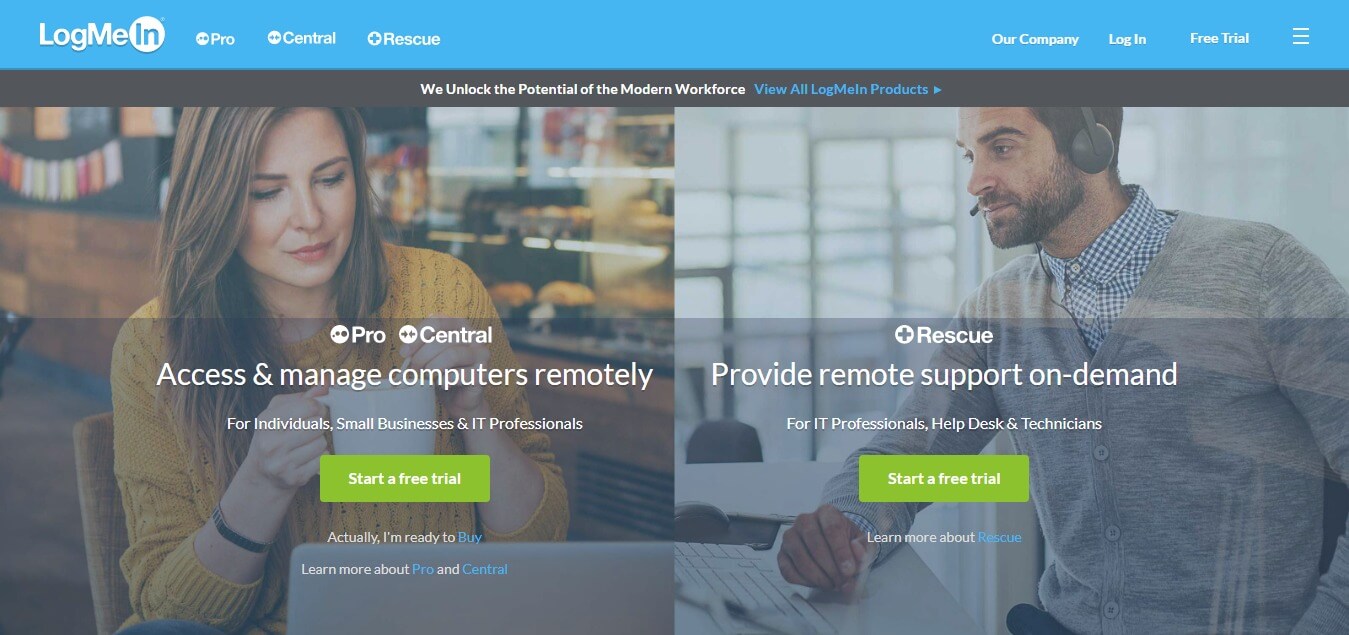 Remote connectivity is often an issue when you are out of town for a picnic or trips. If you have a small business, it is necessary to handle business affairs each day. Many tools do not work in remote areas which creates a problem for businessmen. 
Logmein is one of the best SaaS tools for IT professionals and businessmen. It gives remote access to work from any part of the world. This software also helps home users and freelancers to work on laptops and PCs. But from the last few months, the customers have been criticizing Logmein due to growing use. It also has poor customer service.
There are many sites like Logmein that you can try for gaining remote access. These sites work better than Logmein software.  
Best alternative to Logmein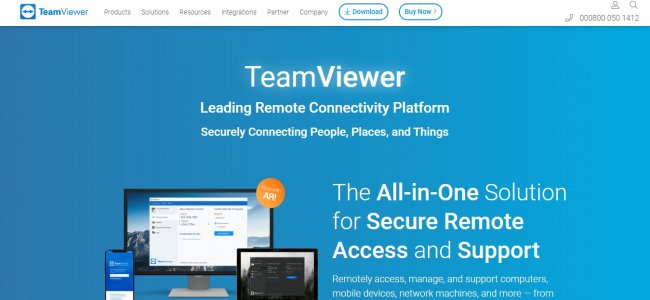 Teamviewer is the most popular remote access tool for professionals. It helps you to attend online conferences and meetings from any place. Further, this software connects all the devices in a proper manner. Teamviewer is free to use for personal use. 
2. ConnectWise Control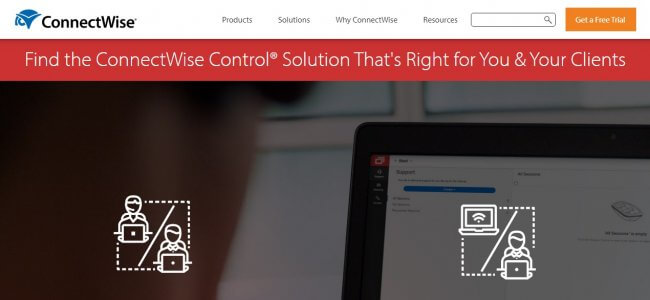 The next software on the list is ConnectWise Control. It is safe and secure tool to get remote access on any device. Further, this software comes with two-factor authentication and AES-256 encryption features. It offers a price of $19 per month which is quite reasonable. 
3. RealVNC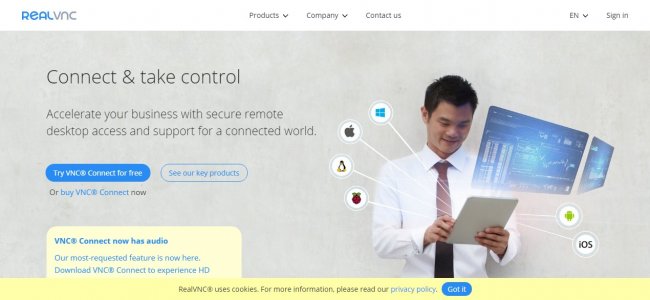 RealVNC is one of the best LogMeIn alternatives you can try for your projects. It comes with many amazing features for IT professionals and management teams. They include VNC authentication, collaboration tools, chat and so on. Besides that, you can share important documents and papers with your colleagues using this software. 
4. Splashtop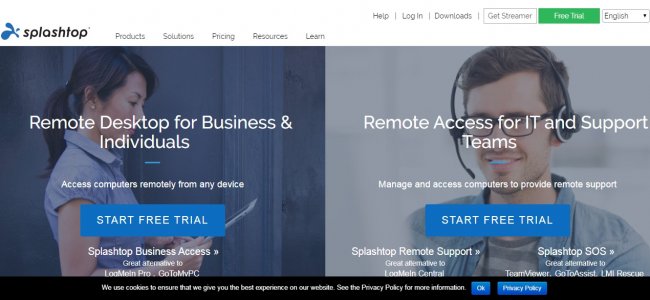 This is one of the unique remote access tools for professionals. Splashtop is reasonable in prices and offers great features as well. Further, this software is simple to set up and install on your device. It also comes with beautiful user-interface and data encryption features.
Also Read: 10 Best Patreon alternatives
5. SimpleHelp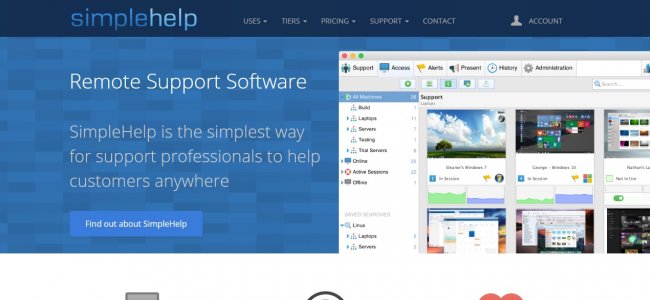 If you want a simple tool for your freelancing work or projects, you can select this tool. It is simple to use by any person. This software provides good connectivity between 2 PCs, smartphones or laptops. You can conveniently view your important work details and documents from anywhere using the SimpleHelp tool.
6. Goverlan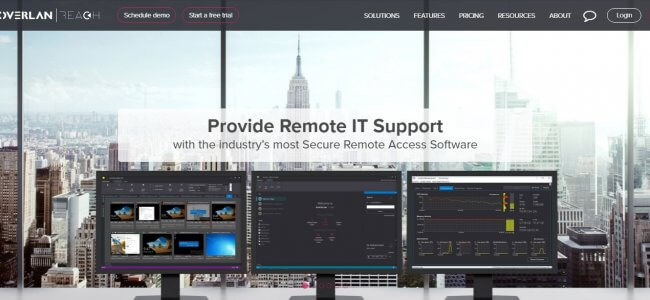 Goverlan is a nice tool for IT professionals. It offers good remote access to connect with your team members over a particular project. Besides that, this software connects the systems and devices in an effective manner. Goverlan works on platforms such as Windows, Linux, and Mac OS. 
7. BeyondTrust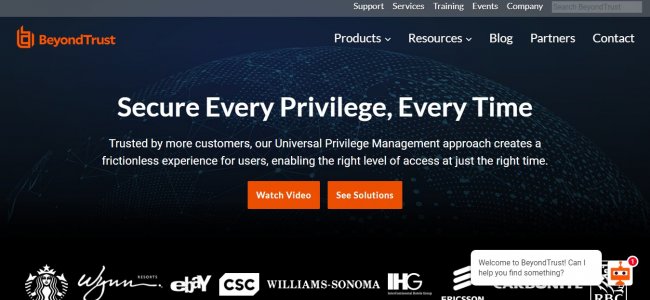 The next software on the list is BeyondTrust. It is one of the best alternatives to Logmein you can try for your small businesses. It offers great flexibility to use anywhere. Apart from that, the tool is highly secure to use for office projects. Moreover, it is easy to manage your files with the help of passwords. 
8. TightVNC
TightVNC is a reliable LogMeIn alternative for professional work. It is basically a simple tool to get remote access on any device. This software is not packed with modern features but still, you can use it. The user interface of this site is quite attractive and simple to understand by anyone. 
Recommended: 6 Best Roll20 alternatives
9. Parallels Access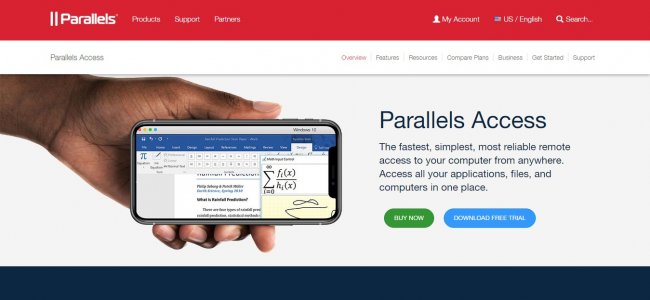 This tool is a useful file manager for professionals. It helps you to organize all your important files and folders. Apart from that, the beautiful user interface of Parallels Access helps you to manage your documents effectively. Moreover, you can use this software in the most remote part of the world. 
10. AnyDesk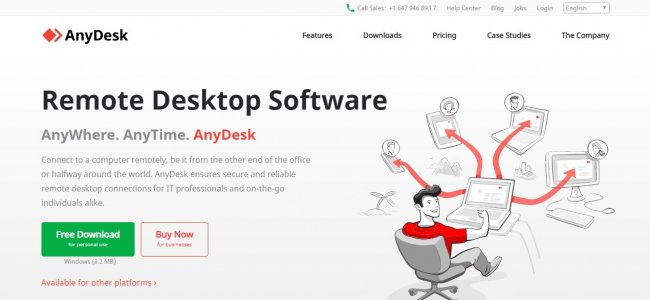 AnyDesk is the nice LogMeIn alternative you must use for file transfer. It simplifies your task of conducting online meetings and conversations with team members. Besides that, it is a lightweight tool and works faster than other tools. Whether it is a group project or team assignment, you can do it all with Anydesk tool. 
11. UltraVNC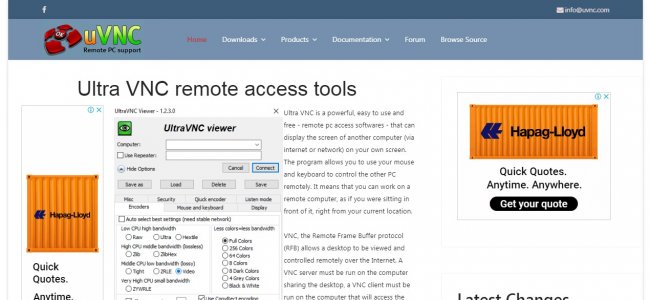 The next tool on the list is UltraVNC software. It is a simple yet effective software to manage IT projects and other assignments. Further, the attractive user interface of UltraVNC helps you to find features easily. It is very easy to install and set up this software on your devices. 
12. Windows Remote Desktop Services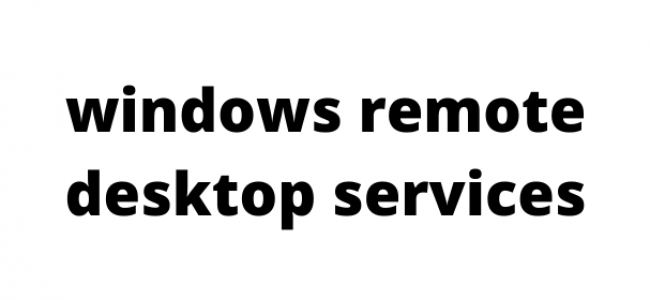 This is the in-built feature on Microsoft Windows Operating System. It gives you full control over your PCs. This software is suitable for professionals as well as beginners. It is very simple to use the tool on PC and laptops. You can then enjoy online meetings and group projects from any part of the globe. 
13. Chrome Remote Desktop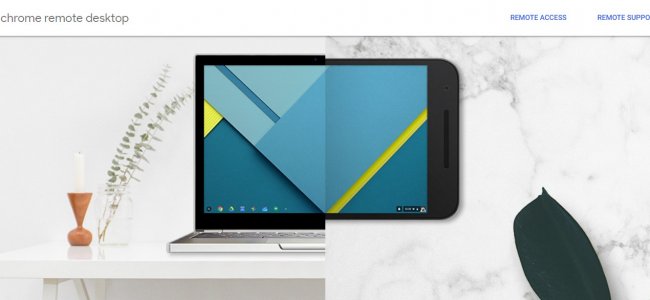 Chrome Remote Desktop works on any operating system. It is also secure and safe software to manage files and folders. Besides that, it is simple to set up and install this tool on your device. Moreover, this software is absolutely free to set up on your device. You can get remote access on your device from any part of the world.
14. WebEx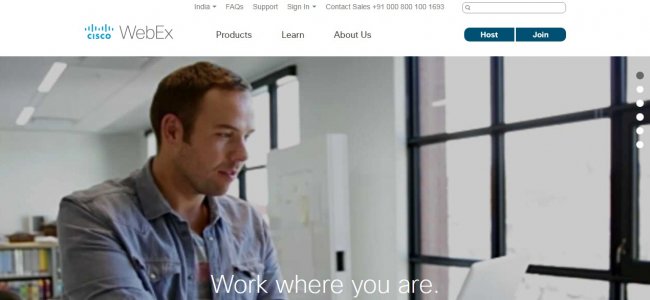 The next tool on the list is WebEx from Cisco. You can connect with your employees and colleagues for team projects. It helps you to share files and folders with your team during important projects. Further, this software runs successfully on Windows, Linux, Mac OS X, and other platforms. 
15. ShowMyPC
ShowMyPC is the modern tool for simplifying the process to access PC. It is one of the best Logmein alternatives you can use to share your desktop or screen. This is a nice tool for large and small companies with many employees. 
This tool helps the users to view the same content on all the screens. It is very simple to use this tool on any version of Windows, Linux, and other operating systems. Moreover, it is a safe tool for PC. 
Recommended Reading on Alternativoj: If you're looking for productivity tools alternatives check out our posts like Alternatives to Handbrake, Alternatives to Evernote , Alternatives to Discord.
Final words 
This is the list of best LogMeIn alternatives that give secure access to your PCs, laptops and other devices. They also charge less by giving more fantastic features. Moreover, they make your workflow smoother and better. If you are any other tool please let us know in comments.