Videos refresh your mind after a long tiring day. You can watch online videos anywhere and anytime from any device. But some videos need to be converted if you want to view them on different compatible devices. 
Handbrake is an amazing tool to convert your favorite videos to watch on devices like smartphones, PCs, game consoles and so on. It has a simple user interface and works well with video formats. 
In addition to that, it is free of charge app and converts every video into any formats. It works on different platforms such as Windows and Vista and others. Handbrake app takes only a few minutes to convert all your favorite videos with the help of codes. It also has a Help button to assist the users in the process of downloading the videos. 
Best Handbrake alternatives
If you love watching videos on your PCs and laptops, you can also try many alternatives to Handbrake. They are as under: 
1. RipBot264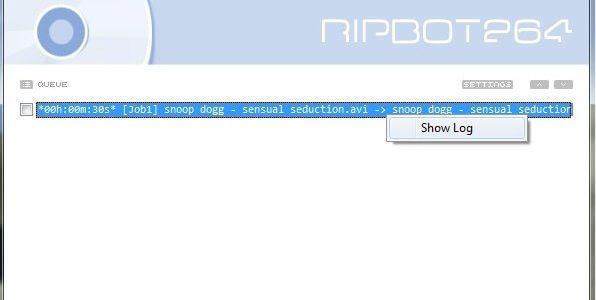 You can now convert multiple videos within a few minutes using the RipBot264 tool. It is easy to use the app for the conversion of videos from one format to another. It is the best alternative to handbrake that helps in creating perfect videos to watch on portable devices. 
Further, this app needs some encoding skills to turn your videos in any format. It is also a nice app for beginners who have little knowledge of encoding. Besides that, this tool can handle various encoding profiles. All you need to do is install some codecs on your system before using this app. 
In addition to that, it includes different options that you can pick while converting the videos. This app has the feature of auto-shutdown and can do batch conversions as well. 
Also Read: 6 Best Kahoot alternatives
2. Prism Free Video File Converter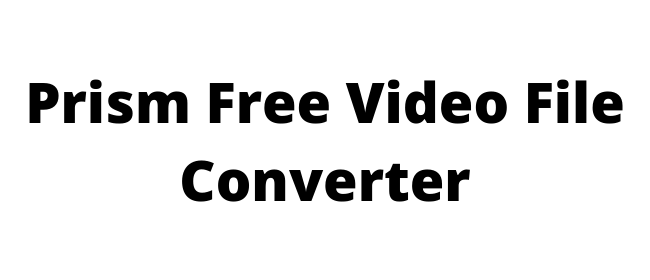 Whether it is a movie, TV show or any other video, you can convert them all with Prism Converter. It is the latest tool developed specifically to tweak your videos. This app is available for free of cost. 
Additionally, the beautiful user interface is the feature for which the users choose this app. It also eliminates the background noise and gives you precise videos. This app includes preview conversion and FLV encoding. 
Further, this tool helps you to extract and convert files from DVDs. It also has a fast speed of conversion. Besides that, you can get the videos in high quality. The only problem with using Prism Free video converter is some spacing taking toolbars. But overall, this is a good app to convert videos into different formats.  
3. Adobe Premiere Pro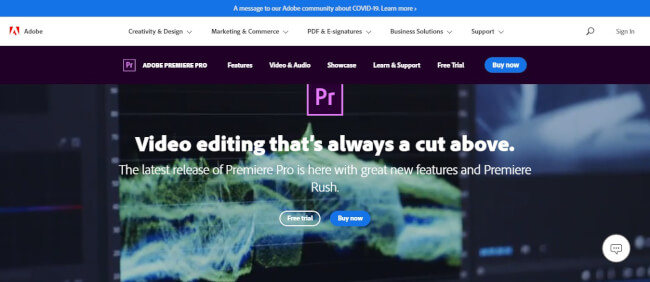 The next tool on the list is Adobe Premiere Pro. It is one of the most reliable tools for video editing you can use for converting all your favorite music and other videos. Further, it is available in the English language and includes a simple user interface. 
In addition to that, this tool is widely used by beginners and professional video creators. It comes with features such as multiple search options, color grading and so on. Apart from that, the features of Creative Cloud and Behance will help you to connect with well-known designers. 
You can also share your projects using Adobe Premiere pro and receive feedback for them. This tool works with many Adobe tools such as Final Cut Pro Files and SWF format. Furthermore, it can export videos to tapeless video cameras and Blu-Ray format. 
4. Total Video Converter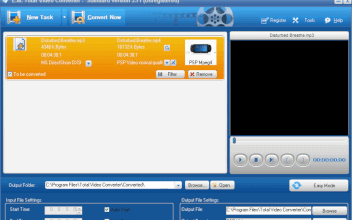 Total Video Converter is one of the best handbrake alternatives that you can use video conversion. It can easily convert any video to watch on iPhone, Blu-Ray, DVD, and others. Further, the easy user interface makes video conversion a smooth process. It fulfills all your video conversion needs. 
In addition to that, the app comes with many tabs. It is very simple to find the options on this tool. You can view different groups of tabs on the homepage of Total Video Converter. It contains groups like Convert and Burn, Audio File, Pocket Player, and others. 
Further, this app is easy to use for beginners. Even if you are a professional video editor, you can still use Total Video Converter with its modern tools. 
Recommended: 21 Best sites like Rabbit
5. MPEG Streamclip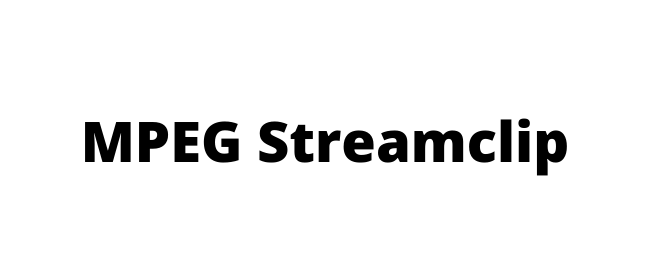 This is a robust tool that makes video conversion much easier. It is the perfect app to edit, cut and paste videos. Besides that, you can also trim the movie clips and music videos in your own way. 
Further, this app helps you to remove background sounds. It takes a few minutes to turn MPEG video into different formats. This app supports multiple formats like MOD, MMV, MPEG, PVR, MPA, and so on. 
In addition to that, this app comes with a simple editor. You can edit all your favorite videos and movies to watch on PCs, laptops, iPads and other devices. It can also edit DivX and download new DivX releases. Furthermore, this tool makes the video conversion much easier and smoother for anyone. 
Also Read: Best Sites like Emuparadise
6. Wise Video Converter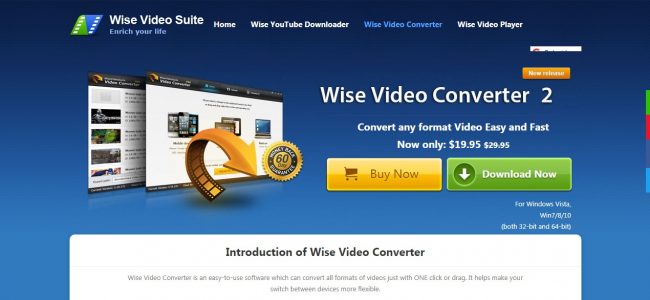 The last tool on this list is Wise Video Converter. It converts videos into any format within few seconds. You don't need to learn rocket science while converting your favorite videos into multiple formats. However, the setup is a bit difficult process for beginners. But it is a good app for video conversion. 
Further, it includes the feature of watermarks to make your videos more creative. This app is free of cost and can convert even the long videos. After the installation of this video converter, you will get the visual tips on how to convert videos into different formats. Furthermore, this app offers a free version in which you can convert the videos of 30 minutes. 
7. Freemake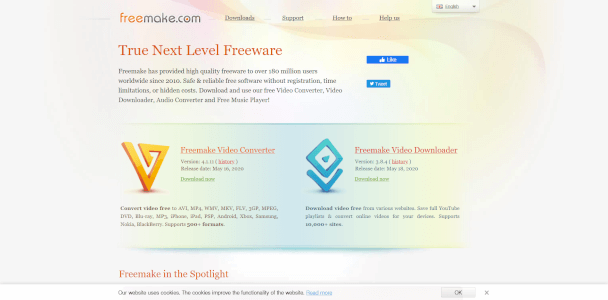 Freemake is the video-editing tool that came in the year 2010. You can convert any video format using this editor. You can use Freemake editor for editing movies, music files, and other videos.
In addition to that, you can burn video streams and Blue-Ray Discs. You can get the instructions of Freemake in 8 languages. It is named as one of the most powerful Handbrake alternatives. You can rotate, cut, and flip the videos using Freemake. It also helps to add background music in PowerPoint presentations and slideshows.
Recommended Reading on Alternativoj: If you're looking for productivity tools alternatives check out our posts like Alternatives to Evernote, Alternatives to Discord , Alternatives to slack.
Final words 
These are the pretty sites like handbrake that will help you in smooth video conversion. They have easy options and a simple user interface. Apart from that, they are very easy to use apps for beginners as well as experienced video editors. 
So now, you can convert an array of your favorite movies, TV shows, anime, and other videos quickly.