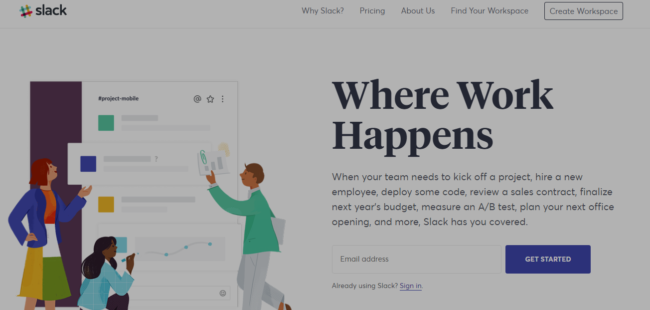 In an organization, it is very important to make the communication strong otherwise, the communication gaps can lead to the improper function. Slack comes out as one of the topmost online platforms for communication. It is actually a platform where all work happens. Your organization can be smoothly powered by this digital workspace. All the pieces along with the complete bunch of members can be handled and all the things can be get done by slack.
Slack came in the industry in the year 2013 and since then this instant messaging cum team workspace platform has won the confidence of many of its customers. This application is simple to understand and hence is blooming like anything within the organization. We are living in a fast-paced working environment and hence using emails is no more an appropriate way of communication. Emails have left no place for them in the market, the reason being so many issues with the email. For example, many times it happens that the threads may become disjointed or becomes tangled when there are multiple responses. Therefore, slack is widely used everywhere because there are no such issues with it.
Why you need alternative to Slack?
Slack comes with some subscription packs and charges. Hence, you need to pay some amount to use it and its unlimited features along with channels and all the integrations. Therefore, if your budget restricts you or you are having a small team, there is a long list of tools like Slack available in the market. These alternatives of slack are having features same as slack but they are available to be used free of cost. There are unlimited project management elements that are available in these slack alternatives. These alternatives act a great tool for the integration of the team. Thus, you can use any of these tools and grow your business higher.
Best Slack alternatives for team communication
Given below is the list of some of the popular slack alternatives some of them are free and some are paid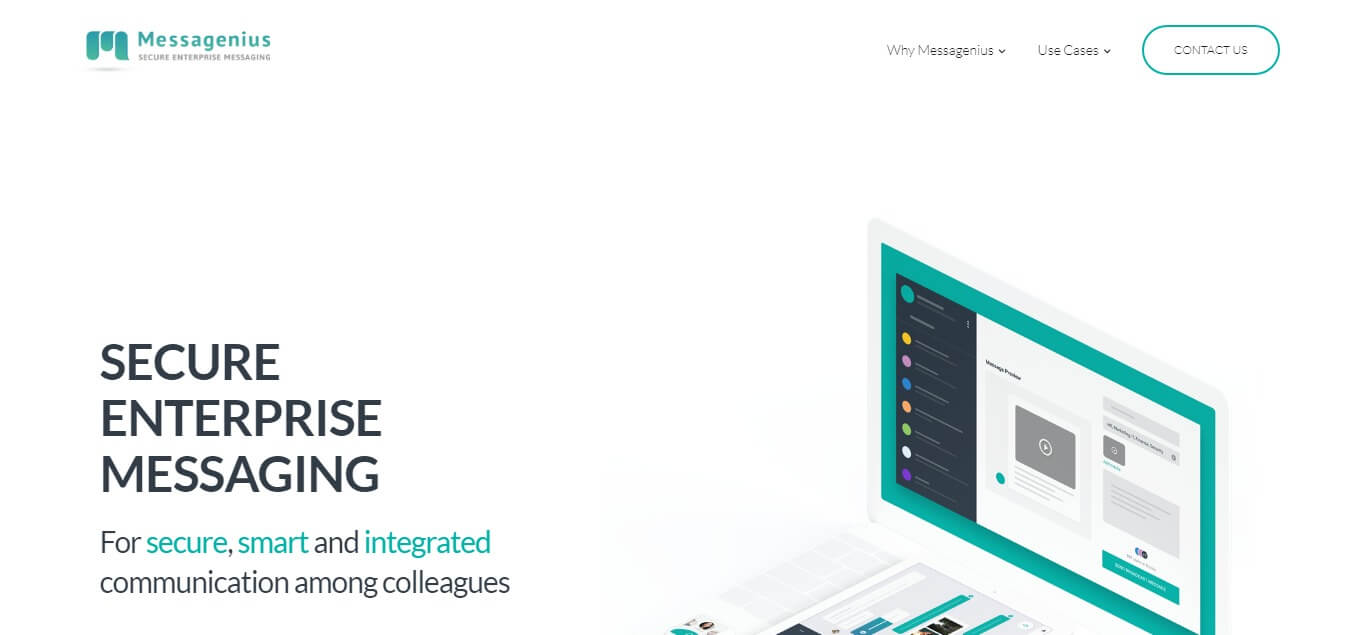 Messagenius is one of the most secure and private Slack alternatives available. Its "007-like" disappearing chats are great for organizations that handle highly sensitive information and are subject to compliance (think GDPR, HIPAA, etc.). Enterprises have full ownership of their data due to on-premise installation. Messagenius is a customizable, white-label solution with an open API for integration. If you need a higher level of privacy and security than Slack, Messagenius is the perfect choice.
Also Read: Best Zoom alternatives in 2020 for video conferencing
2. Bitrix24

According to us, Bitrix24 is one of the best slack alternative currently present in the market. Bitrix24 has integrations with social media, project management, email, team management and more.Features like social intranet, activity stream, conversations, workflows, badges and more are available. This tool can be used on Windows, Mac, Android, and Ios.
3. Google Hangouts

This alternative to Slack is mainly focused on video messaging and instant messaging. This is very useful for teams which rely heavily on google drive and other google apps.This tool integrates with Hipchat and Zendesk.
4. Troop Messenger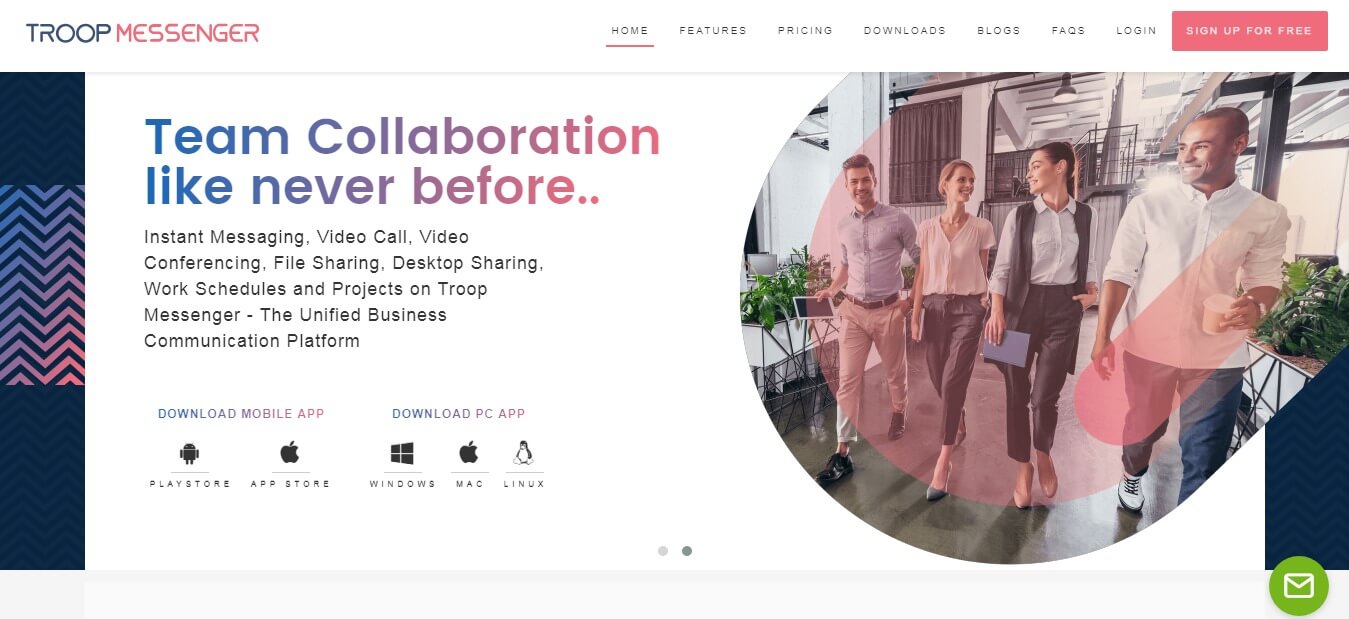 Troop Messenger is a free alternative to Slack that brings all your communication to one place. Troop Messenger which is a team chat application is loaded with the best of features any business chat would acquire for prosperous growth of a business with seamless team collaboration as its base. With features like unlimited chat storage, audio/video calling, location sharing, Unlimited Group creation, Broadcasting and many more. Troop messenger promises to provide everything needed for a successful team collaboration.
5. Basecamp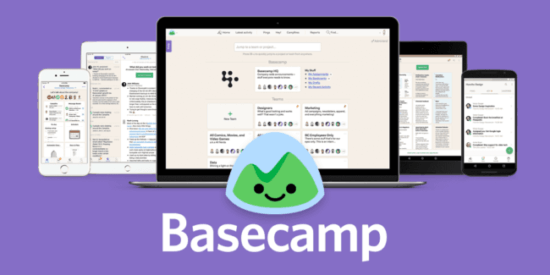 Basecamp is a cloud-based collaboration tool that can be used for planning projects. This is one of the best Slack alternative as it has all the features that are required for planning and managing projects.
[su_note note_color="#ffffff" text_color="#0a0d0b"]Recommended:
Free Basecamp alternatives for project management 2019
[/su_note]
6. Quip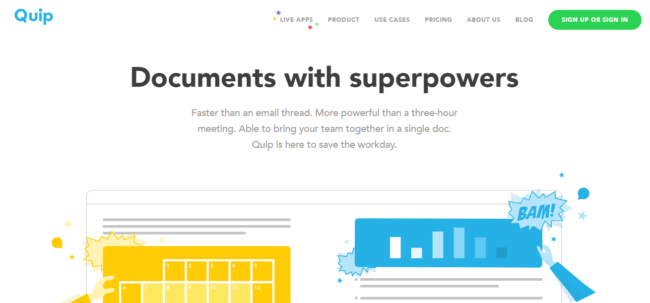 Quip allows you to create documents that can act as an information hub. These documents are convenient and, information is shared with a large number of people at once.
[su_note note_color="#ffffff" text_color="#0a0d0b"]Also Read:
Top 7 Quip alternatives for collaboration
[/su_note]
7. ProofHub

A very useful tool if you want to communicate with both your team and client. This tool is loaded group chat, file sharing, and discussions which makes collaboration very easy.You can try this tool on windows, Ios, Android, and Tablet.
8. Jostle
This is one of the easy to use slack alternative. This tool is useful for those who work more across organizational units. This tool mainly focuses on employee engagement.This tool is useful for companies of all sizes.
 9. Glip

This alternative to slack will help you to collaborate with your team in real time. This tool integrates with task management, file sharing and calendar so helps teams and clients on the same page while working on the project.This tool integrates with Asana, Box, Dropbox, Evernote, Harvest, Jira, Stripe, Zendesk and many more.
Also Read: Best alternative to Habitica
10. Hipchat (Discontinued)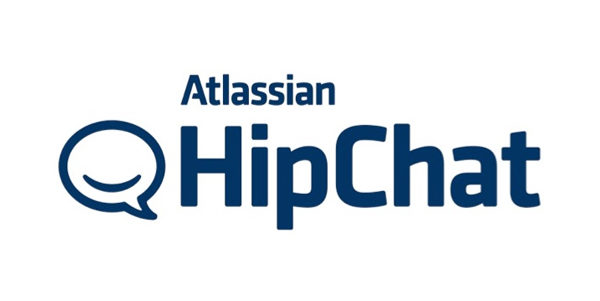 This tool comes with cloud-based file storage, inline-image viewing, searchable message-history and video calling so apart from collaboration this tool can be used for many other purposes.
[su_note note_color="#ffffff" text_color="#0a0d0b"]Also Read:
Tools like Hipchat to try in 2019
[/su_note]
11. Fleep: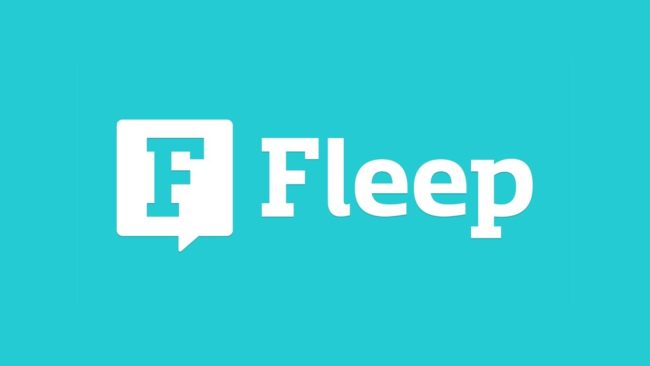 This tool has all the features for ultimate project communication this is why it is one of the best alternatives to slack. Fleep is an open platform this means that you can communicate with anyone whether he/she belongs to organization or not. Has integration with Trello, Zapier, OneDrive, Jira, Slack, IFTTT and more.
[su_note note_color="#ffffff" text_color="#0a0d0b"]Also Read: Best Discord alternatives to try in 2019 [/su_note]
12. Workzone: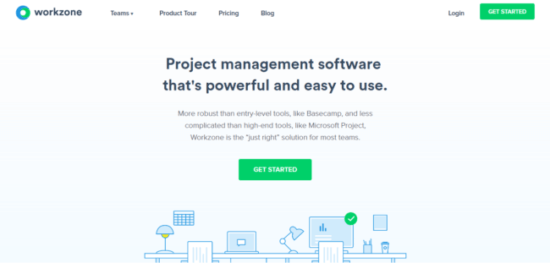 You can stay your whole team connected with the help of this tool. This tool is loaded with powerful collaboration capabilities like file sharing, to-dos, and comments. If you are looking for an alternative to slack then you must have a look at this tool.
13. Fuze: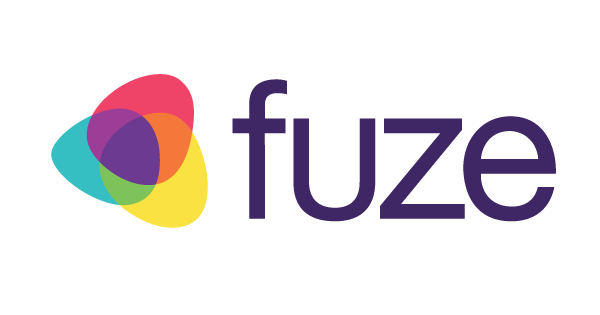 If you want full-fledged communication then you must have a look at this tool. Integrates with Box, Microsoft Outlook, Google Calendars and more. Companies like National Geographic, Career Builder, Groupon are using this tool. Due to all this tool makes to the list.
14. Hall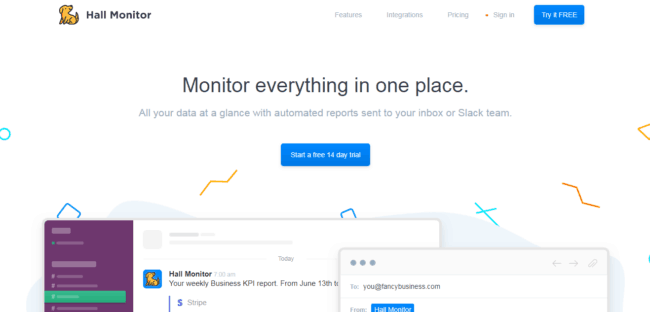 This tool is trusted by many companies and is mostly used for collaboration. This tool sync with all the devices and you will no miss a single notification. With the integration with Box, Dropbox, Github, Hall makes team communication very easy.
Features like chat, secure communication and sync with all devices are available.
15. Pie: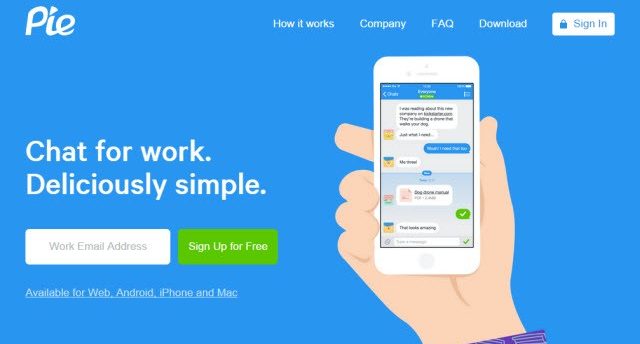 If you are looking for a free tool the Pie is a great alternative to Slack. This tool has all the features that are required in full-fledged team communication tool. Pie is available on all major platforms.
16. Yammer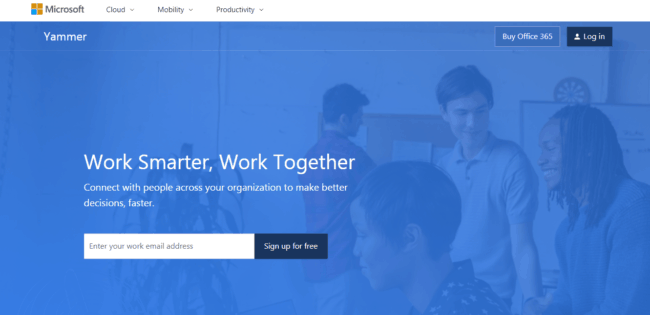 This is a one of the great and reliable Slack chat alternatives. As Microsoft is now the parent company of Yammer, so this tool integrates with mainly all the Microsoft products.
This tool is supported by mainly all the platforms like iOS, Windows phone, and Android.   
17. Podio

This is a all in one project management tool that helps teams to collaborate and manage projects at one place. This tool comes with multiple pricing plans and one of the best Slack alternative. 
18. Flock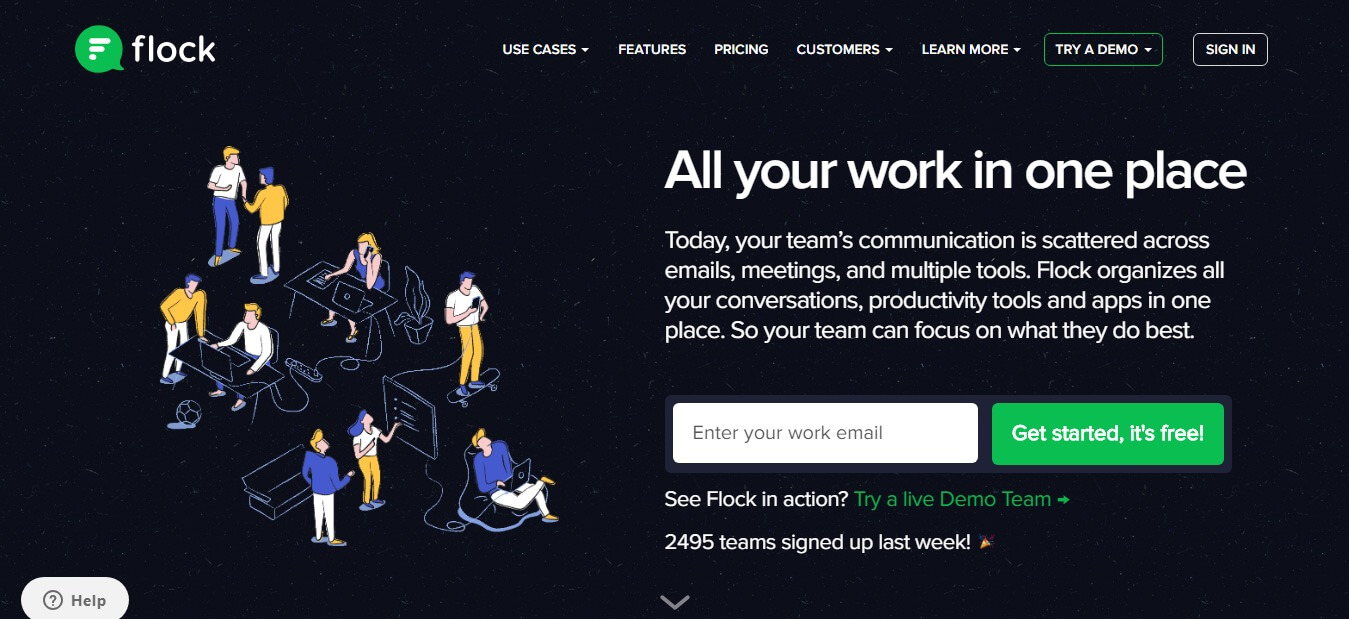 Flock is another very handy alternative to Slack for team communication. Flock has many advanced features like audio and video calls. Through this tool you can do one-on-one communication with your team member or you can do either audio or video call.   
Recommended Reading on Alternativoj: If you're looking for productivity tools alternatives check out our posts like Alternatives to Taskrabbit, Alternatives to Confluence , Alternatives to Zoom.