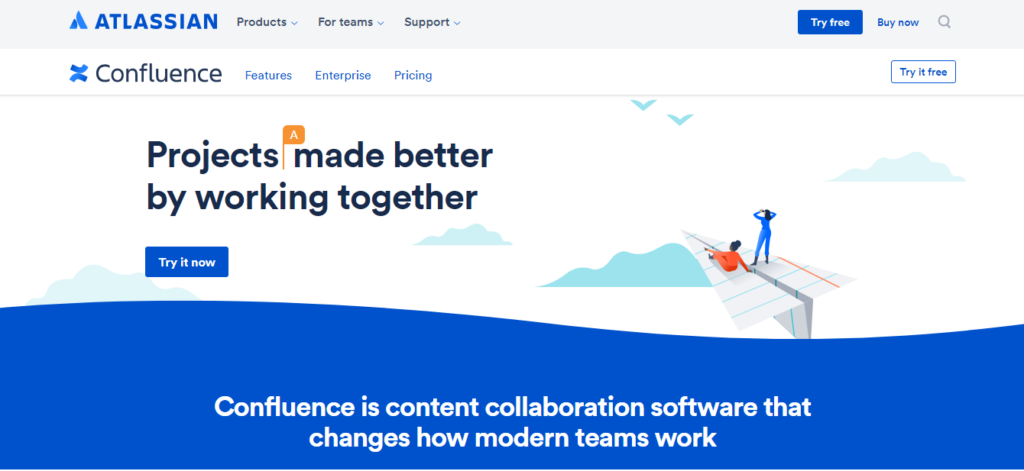 In this post we will discuss confluence alternatives. Confluence a Atlassian's tool is the collaboration software which has been a favorite for most of the enterprise for over decades. The Atlassian collaboration tool confluence is sold as on-premises or software as a service product. This Software is coded in the Java language.
On 25 March 2004 Atlassian first launched the Confluence as a tool to provide a management system require knowledge and also an active wiki along with its course. Over the year confluence has evolved into a more significant collaboration platform, but as the years go by people search for a new and different solution.
Before we get to this new and different confluence alternatives , let see why is there a need for a change.
1. Many teams are switching to Slack from HipChat, so it doesn't make much sense to continue with Atlassian HipChat Confluence.
2.  In any group or any company not everyone has the technical knowledge, and so the non-technical folks always seem to struggle with confluence. So, if want to make your team or organisation efficient, then it may be the time to switch to another alternative.
3. Everyone like to use tools that are easy to handle and understand like Gmail, Dropbox, Facebook and all. People using these devices don't ask many questions which in turn make your company better. If people are not engaging much on confluence, then it time to change this software.
 Best Alternatives to Confluence 
1. Nuclino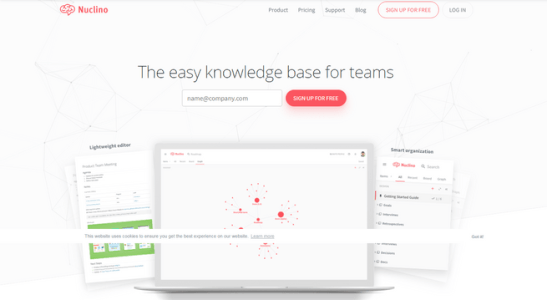 What every team looks forward to is the perfect collaboration between the team and that is possible only through collaboration tools that are easy to use. Nuclino is one such software tools solutions that provide a fantastic partnership between the team members. Nuclino collaboration tools have some great, powerful features like multiple groups and multiple dashboards for the dedicated projects also many other applications that make the team collaboration high.
Currently, Nuclino is in the trial version, so it is available for free to all the users. The team behind this software Nuclino is always looking forward to the feedback from its users to make Nuclino even better in the future.
Sadly, this application is still not available on any mobile platform. Even though it is in the trial phase, the Nucleo is integrated with some powerful channel platforms like YouTube, Vimeo, Soundcloud and Spotify that make things, even more, more comfortable for the teammates.
Whenever a new user registers in Nuclino, that at the first start with an introduction video giving details about its every feature. According to use this is one of the best confluence alternatives.
Recommended:
2. G Suite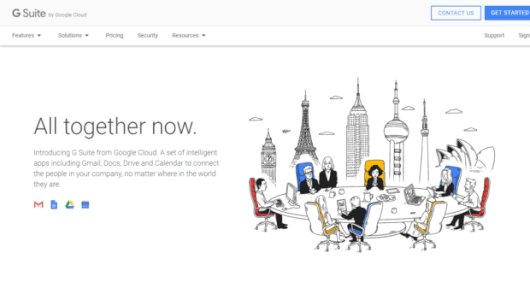 G Suite is one of the best confluence alternatives. Developed by Google is a band of cloud computing, collaboration and productivity tools, software all acquired by Google. As Google developed this G Suite, it naturally would have all google tools like Gmail, Calendar, Hangout, Drive, Docs, Sheets, Slides, Sites, Jamboard and Vault.
Everything in the G Suite is connected to the cloud, so a need of internet is always required if not then your employee might get cut off. There might be still some issues in this software, which software doesn't have. But that's not a reason to leave this software.
If you have a small business or are a Start-up, then this software might be excellent collaboration tool for use as who doesn't know how to use simple Google apps. In the upcoming future, there are sure to be more new features in the G Suite that will undoubtedly become a better option for your organisation.
The G Suite has the most attractive premium account offers that range for different tires and versions. A professional or a business suite range from $5 to $10 per users, which is relatively in the budget for everyone.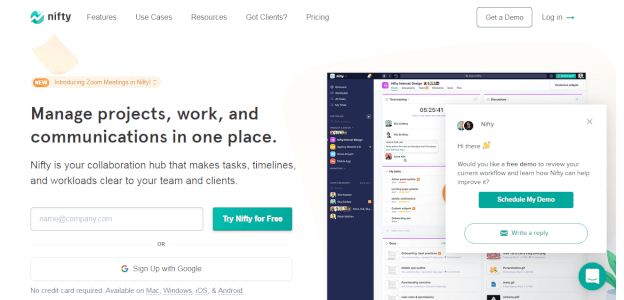 Nifty is a collaboration hub that allows both teams and their clients to plan, track and communicate all in one tool. By simplifying team workflows, Nifty saves you time otherwise spent communicating via several different communication platforms and project management apps. 
Teams operating with several clients at the same time might find Nifty extremely helpful because it allows including your clients in the workflow. By including your clients, they have insights into the projects' process, subsiding the need for ongoing daily reports. This way, both you and your client can rest assured that your project is on track. 
With Nifty, teams can create and share files, whether with Nifty docs or with its Google Docs integration. This way the whole team will be up to date with the latest changes, making it easier to collaborate. Other features Nifty provides are automated project reporting based on task completion, team chat, project discussions, integrated Zoom video calls in the app itself. Nifty allows you to import data easily from other productivity tools, so you can quickly establish your workflow.
3. Huddle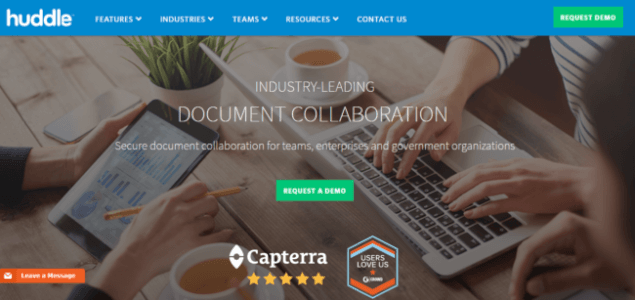 Huddle is another confluence alternatives. Huddle is comprehensive collaboration software that is integrated collaboration, file sharing and project management software. Huddle is cloud-based collaboration software that provides a seamless interaction with the third-party business app and systems like SharePoint, Okta and others. They also offer enterprise-level collaboration, high-level management version system, secured account logins and reduce dependency on IT support.
Making a connection with other teammates without hindering the safety and security and collaborating with other is the highpoint of this software. Huddle makes the organisation create, manage, control and communicate with each other on the team simple, more straightforward and quick.
Huddle keeps the whole team on the same page by coordinating everyone to the latest document version. Also, this software allows the users to see who has gained access to your document and managed the access permission for your papers. With the Huddle mobile app, you are connected with your team even when you are on the go.
Huddle bids several services for Small Businessmen and Enterprise level users. These services have a variety of offers starting for $20 to $50 giving a minimum of 15 user access and max up to 100 users.
4. Dropbox Paper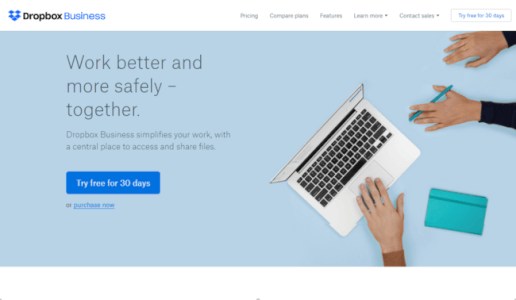 Most of you would have heard of Dropbox, a simple file sharing and cloud storage software. Dropbox has been around now for a long time but hasn't be presented any editing or collaborating software. Dropbox in the past has teamed up with Microsoft to create and offer editing and collaborating tool, but this didn't gain much of the success. So, later Dropbox came up with the solution and produced Dropbox Paper.
This tool offers many and variety of features, create official papers, to-do lists, assign tasks, share, edit and chat simultaneously, search for documents, store various versions and keep files in sync across all devices, even on your smartphone. There are also some essential formatting tools available that when you write code or add image automatically gets formatted.
You can also get the attention of people by mentioning their name in the paper document as @username. When you say their name, they either get an email and desktop or mobile notification.
The Dropbox paper has a real-time collaboration that allows members to see edit happen in real time. With Dropbox Paper you can collaborate with all your organisation members. If you have a business account of Dropbox, then the paper comes with particular sets of security to keep you safe at arm's length.
5. Notion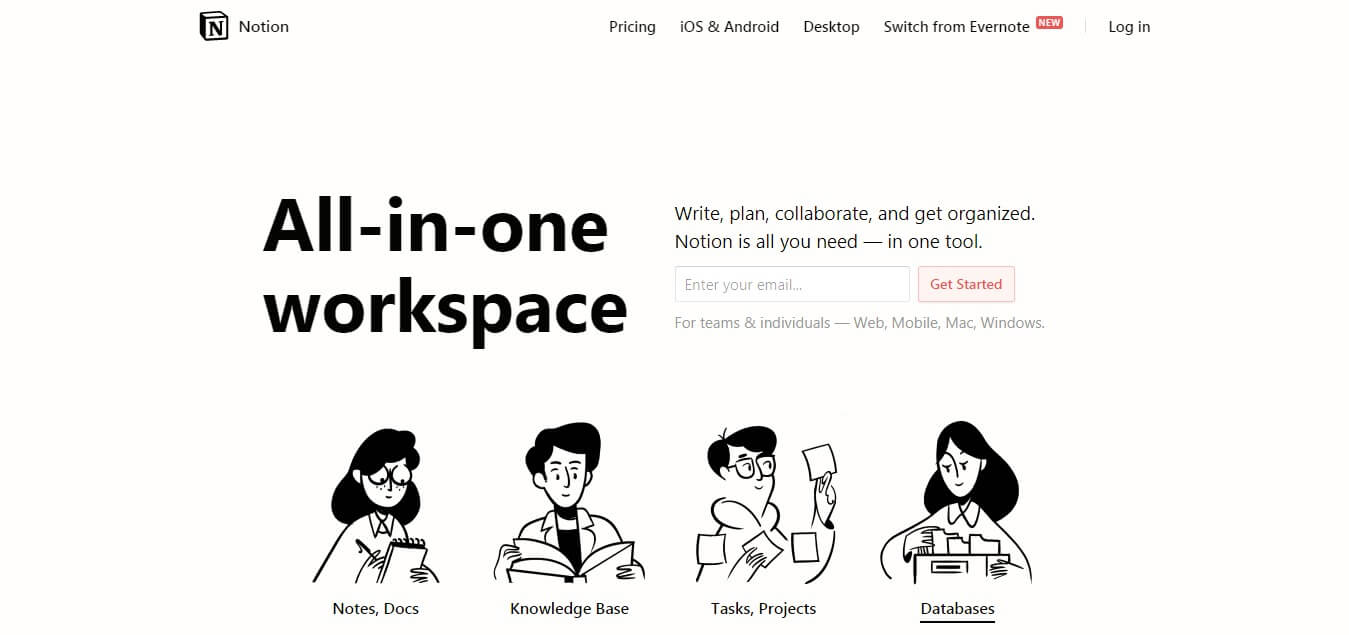 Collaboration is necessary to make any team project successful. Notion is one of the robust confluence alternatives free available for team assignments. You can create a list of important tasks and share the documents and files with team members. 
With the help of Notion tool, you can easily bring the work at one place. Then it becomes comfortable for all the group members to edit and comment on the files and documents. Additionally, this tool gives you the comfort of preparing notes to simplify the tasks.
Further, you can create a to-do list with the help of this app for your personal use. Notion tool is a lightweight and convenient tool for working people. It has pretty user-interface which you can understand in an easy manner.
6. Asana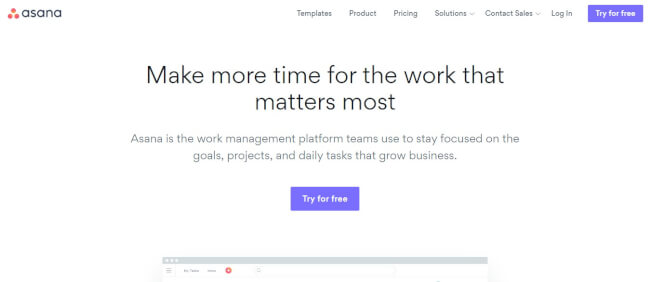 The next on the list is the Asana tool. It is the most popular project client among engineers and other professionals. It helps you to manage and organize every project of the company in an efficient way. You can add tasks easily in the list with the help of this tool.
Further, this app simplifies your work to divide the tasks properly into different team members. Asana helps to share all the crucial documents and papers with your friends and colleagues. 
The project cannot be successful without effective collaboration and communication among the team members. Asana brings all the team members on a single platform so that they can discuss all the factors in a proper manner. Besides that, you can finish all the projects as per the deadlines.
7. Documize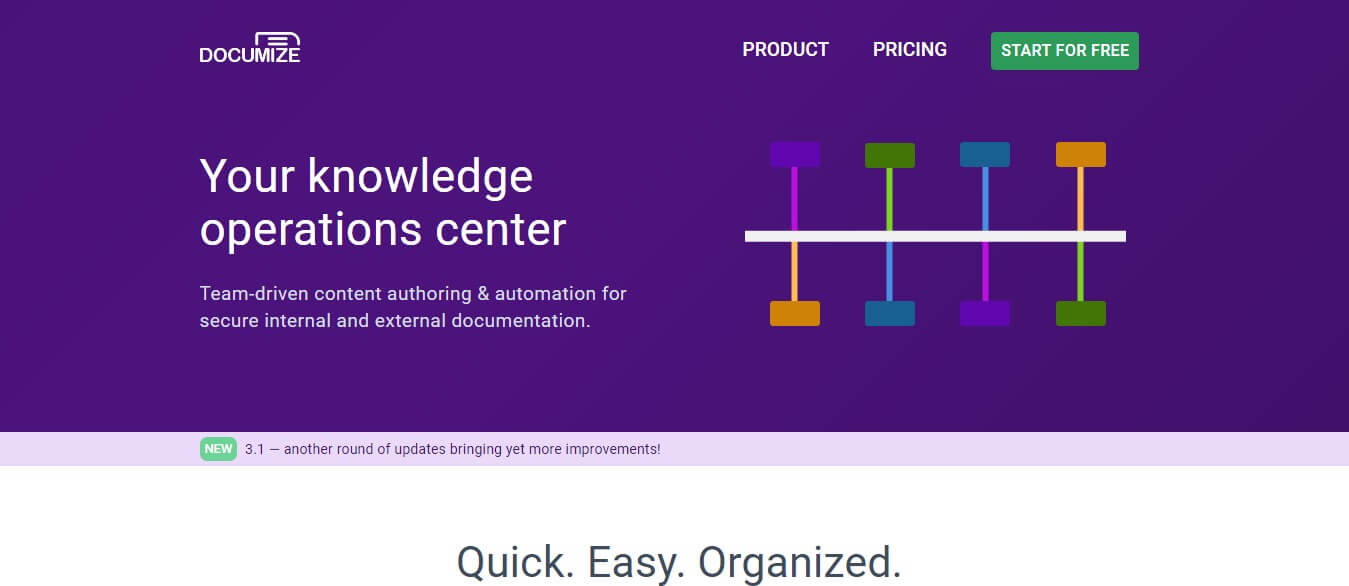 Documize as the name suggests assist you in handling all the necessary documents. It is a useful tool for IT professionals and software engineers. Documize comes with an array of features such as document indexing, collaboration tools, document assembly and document archiving.
Further, you can save all the important documents with this tool. This tool eases the process of communication between the group members. It helps to edit all the documents and you can also comment on all of them. 
Documize gives you the advantages of converting all your documents from one form to another. There are 2 versions of Documize, Free and paid version. To enjoy more features, you can take the paid version. This app runs successfully on all platforms and devices. 
8. Ardoq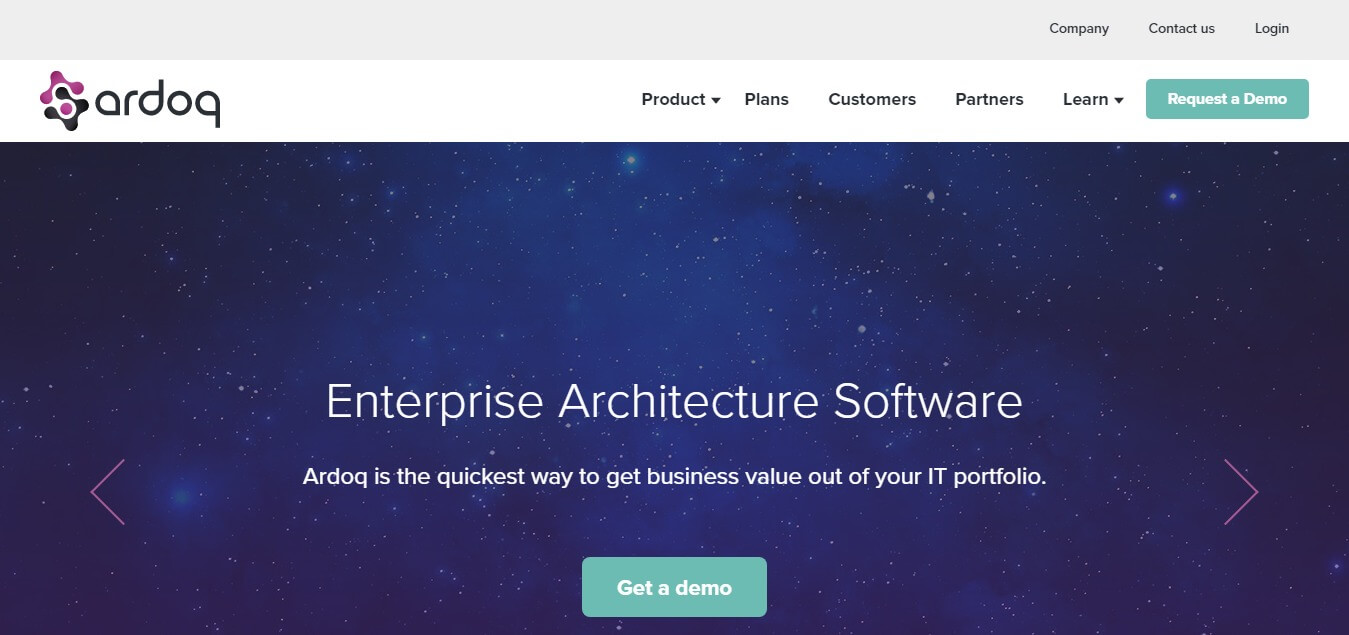 Ardoq is one of the best you can use for teamwork. It is a good app for managing documents and other tasks. You can edit the documents and comment on them. 
Further, this tool helps you to see the changes made in the project. You can connect with your team members from any part of the globe using this app. Apart from that, you can share diagrams and pie charts with your group members. 
Ardoq comes with a variety of features such as sequence diagrams, visualizations, tables, and tagscapes. In addition to that, you can easily use Ardoq with other apps and tools in projects and team assignments. 
Recommended Reading on Alternativoj: If you're looking for productivity tools alternatives check out our posts like Alternatives to Zoom, Alternatives to Ninite , Alternatives to Yammer.