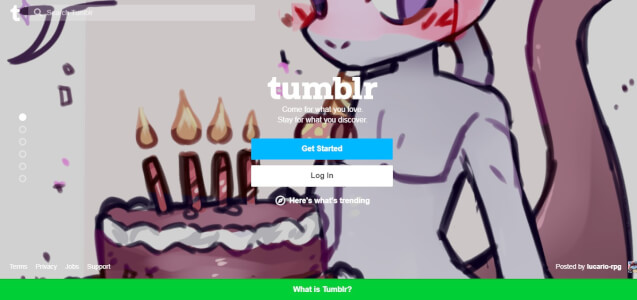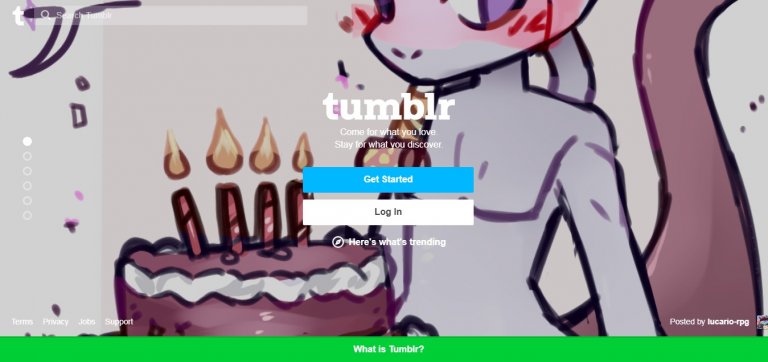 This is an era where everything is centered on data and information. Now, what is this information and how it is circulated everywhere? Everyone may know the above-mentioned information about Tumblr but very few might be aware of the fact that Yahoo-owned Tumblr very initially but then Verizon Media purchased it in 2017 by creating some strict policies related to its use after which, people started searching Tumblr alternatives. 
Best Tumblr alternatives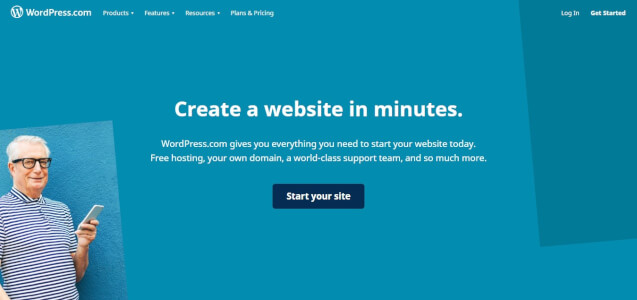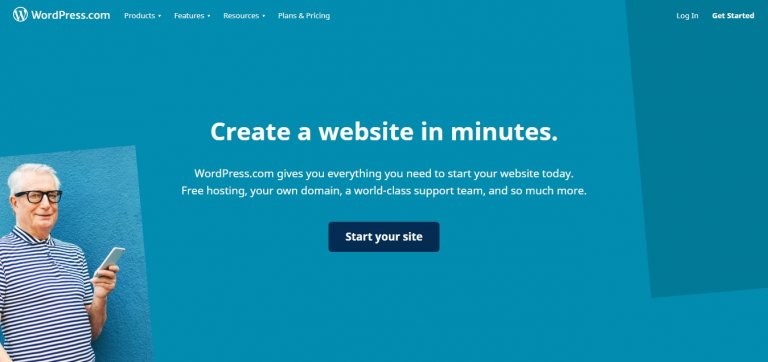 First one in the list of tumblr alternatives is WordPress. When we talk about blogging or posting, no one could ever forget about WordPress. It is one of the widest platforms which come in two variants helping you create the best place where you can post useful blogs. A blogging platform is usually considered as incomplete without WordPress. Why WordPress is considered as the best Tumblr alternative? It is because of its amazing features and options including customization, integration, SEO services, and much more. It is also best and helpful for the startups where you may have to promote your business but not with so much higher cost.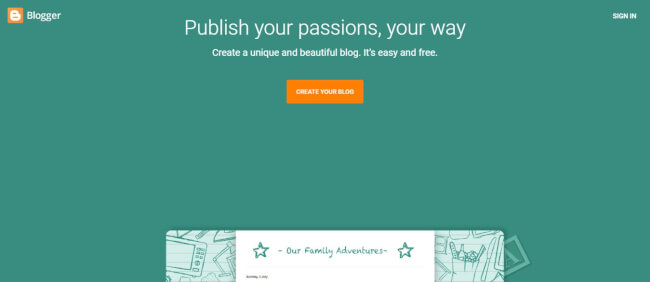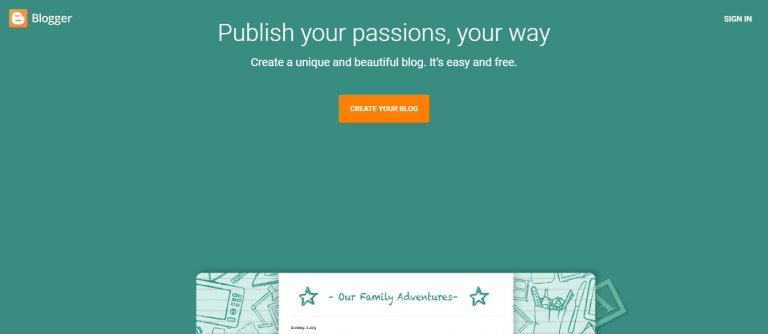 Another safer and easier platform for blogging that you guys can choose is a blogger that is owned by the tech giant Google. It is one of the best Tumblr replacements as you can easily get access to writing up to 100 blogs per account. This platform offers you several other features too by which you can easily check the regular number of visitors on your page, monthly visitors, and the related traffic sources as well. It is also associated with the most popular Google Adsense program. Its interface and the entire design have also been updated recently. The same has been updated to give you a better level of experience. You can also post your blog via your valid email on this blogger platform.
Also Read:
3. Soup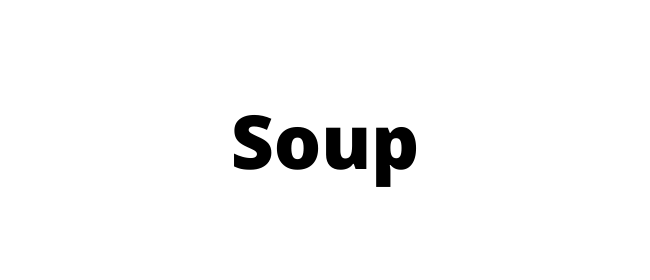 The name may make you feel confused but it is an alternative to Tumblr offering you several features at a single destination only. You can post anything and almost everything including images, videos, texts, quotes, and much more. Here, you would get an extra benefit of importing your posts from different social networks directly. It is also known as a popular micro-blogging platform.
4. Medium 



It is a Tumblr alternative which has been founded by the CEO and ex-chairman of Twitter. He has made this platform very useful for the bloggers within a very less time period. You may have plenty of blogging platforms but this medium is the best way ever as it majorly focuses on the quality of content and the way you publish different stories. Their only motive is to promote those stories which may attract the readers and can fetch great traffic.
5. Mastodon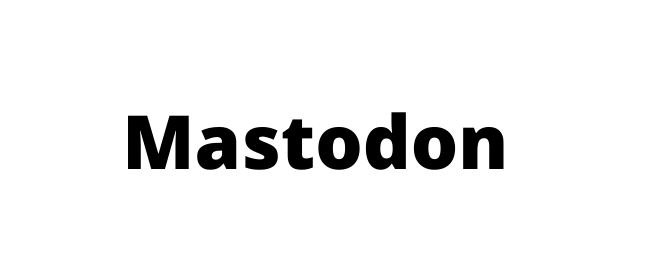 This site like Tumblr is very much similar to Twitter when we talk about the platform's functioning. You can also check this platform on your own as all its services are decentralized. Because of its amazing features, you can easily like your own posts or even can make comments too. 
6. Posthaven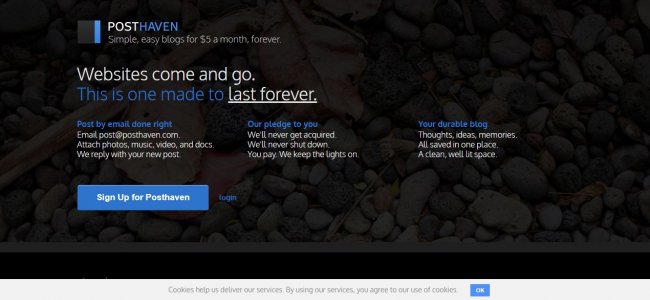 #5 in the list of tumblr alternatives is Posthaven. It is exactly what you might be looking for. All its services would last forever and won't get sold or acquired ever. It would provide you all specific features including different blog activities and uploading of audio/video contents.
7. Ghost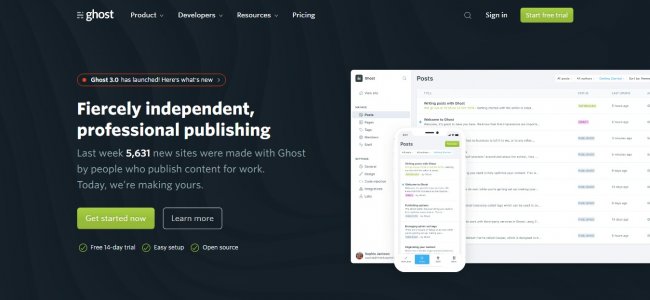 This ghost works like a Kickstarter funding campaign. It is considered as one of the best and an open-source of blogging platform where you can publish plenty of content including blogs etc. it is majorly based on Node.js. This server makes this platform faster and responsive. It is also available in two variants similar to WordPress. If you have any doubts or queries then you can firstly try 14 days trial pack of the ghost before making its purchase.
8. Typepad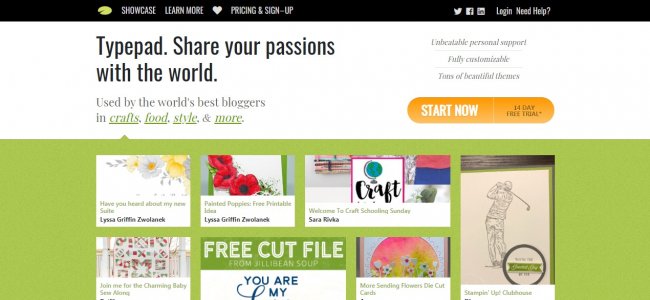 It is another powerful in the list of Tumblr alternatives is Typepad. It is majorly used by reputed companies such as BBC. Such type of high0ranked companies usually uses this platform to host their blogs. You can start posting your blogs here very easily at the initial stage but later on, various built-in analytics would appear. This Tumblr alternative also works on promoting your blogs on its own network. This would surely increase the traffic comes on your blogs too.
9. Pillowfort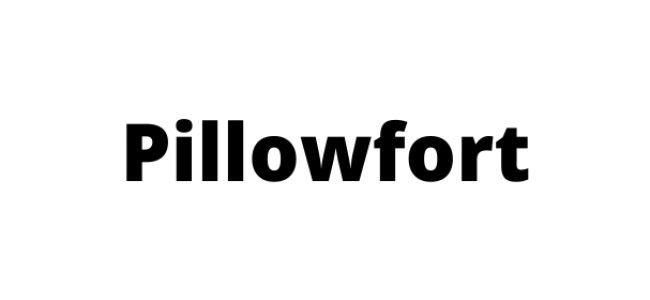 It is a newly innovated Tumblr alternative that offers you a wider platform for publishing your blog posts. A huge number of bloggers register here over this portal on a regular basis. With each and every new sign up, its interface is observed and being developed for providing you a better experience further. The developers of this platform are working hard on improving its services to fetch more and more Tumblr users to sign up here on this new website. It not only focuses on your experience but it is also focused on your safety and privacy for which the developers have already formulated some privacy regulations for the users to have access over their posts.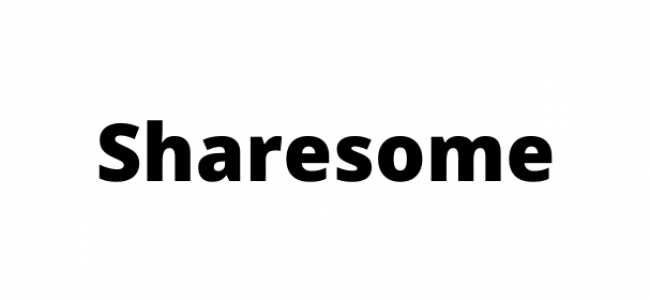 We have already talked about several content management tools or platforms but here this sharesome is the portal where you can even publish the adult contents as this platform highly focuses on the same. All users are free to express or represent their thoughts or views via publishing their adult contents or any other type of content too.  The services of this ShareSome are completely free and you can thus, easily connect yourself with different content developers or creators. Apart from this, it has several other features as well. We have seen several users who usually post their fake names while publishing the content and thus, ShareSome has initiated a feature, i.e., you can hide your identity while browsing NSFW content.
11. Flickr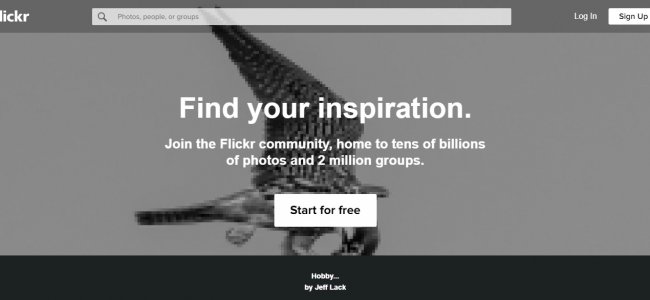 Flickr is another blogging platform and one of the popular in the list of tumblr alternatives. where mostly web-based and photo-sharing blogs are published. Earlier, this platform was offering limited storage only but not anymore. Not only the paid ones but even the free users can also access multiple content files over Flickr without spending even a single penny. You need to get access to the premium services for having unlimited storage options. There is an additional feature available here by which you can follow some individual or new content creators as users which would then help you get notified whenever they would post anything new on Flickr. The platform is offering you several benefits but along with the same, it is quite strict with its policies too. you are restricted to post any illegal content here.
12. DeviantArt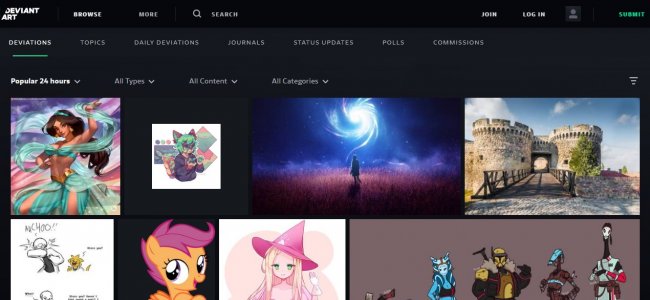 It is considered as one of the best and most popular platforms of sharing or publishing your content. It has a bigger community as compared to the other platforms running online. It usually prefers the newly introduced artists/ content creators/developers to get connected with potential customers. A huge number of customers/users are recorded as interested in buying the online artwork and this DevianArt is a perfect alternative for them. Mostly, the hand-drawn art is posted here instead of digital ones. Since it is not yet called as the biggest platform for content development but still, you would get plenty of advanced features and benefits while using it.
13. Newgrounds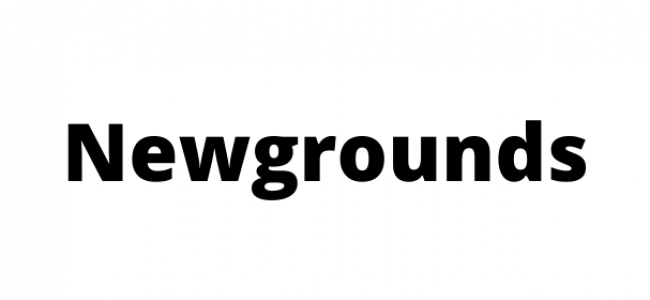 If you are looking for a simple but useful Tumblr alternative then NewGrounds can help you out for sure. It would surely be the perfect choice for you as it has been in regular use for the last 20 years. Now, it has been developed so far and many implementations have already been done on its user-interface.
14. Site123
Site123 is one of the amazing Tumblr alternatives for creating websites. It is easy for anyone to make a website using this tool. Apart from that, Site123 is the free website builder to use for any company. 
This tool comes with different templates for creating a beautiful website. It does not need any coding to create a website. You can create the most engaging website using the features of the Site123 tool. Furthermore, it is a safe and secure tool for creating a website.
As you guys may already have read above about the different Tumblr alternatives available online, you may surely get confused while choosing or selecting the best one, right? Don't panic yourself, just calm down and simply read the pros and cons of different alternatives to take a better decision further. Just focus on your requirements and use the free trial of some of the chosen alternatives so that you can decide which one is fulfilling your business requirements.
Recommended Reading on Alternativoj: If you're looking for marketing tools alternatives check out our posts like Alternatives to Tumblr, Alternatives to Clickfunnels, Alternatives to Blogger.