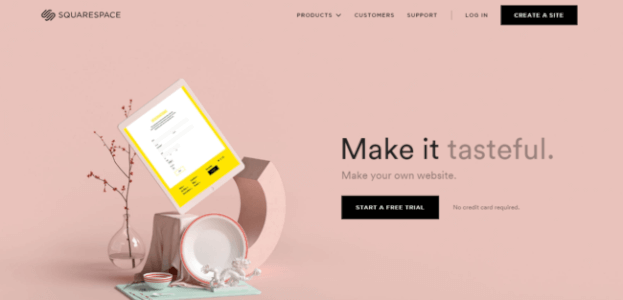 Squarespace is the website builder which provides an easy and non-technical user interface. So, it is the most design-oriented website builders among others. It offers ad-free plans and 24×7 customer support. The styling editor is very pliable and sturdy which provides pleasing and graceful templates. It also gives you blogging capabilities. Now, talking about its hitch then it's incompetent to create multilingual and larger websites as it has only one sub-navigation level. Plus, this platform doesn't give us any preview mode and also, assimilates only one payment processor. Due to these issues, one needs to look for sites like Squarespace for online portfolios or building business websites to utilize.
It is prime to use website builder solutions aptly to make a website that is both delightful and effortless to steer through and read. These days, one doesn't need to be technical to generate a good site for one's business needs. There are a number of nice online website builder software solutions that come very handy to create an alluring site easily and fast. Such systems are usually free that helps you save money also. This means one can build a properly functional web presence and can launch within no time using such high-quality tools.
So, here are 13 Squarespace alternatives. Please have a quick overview of them and must keep your needs at priorities and then pick from below mentioned ones accordingly:
Best Squarespace alternatives to build websites 2023
1. Pixpa
Pixpa is an all-in-one platform for creators and small businesses to create beautiful, professional websites complete with built-in online stores, blogs, and client galleries. Pixpa's versatile platform has everything you need to showcase your work, share ideas and sell your stuff online, without any coding knowledge.
Building your website on Pixpa is super easy. Begin by signing up for a 15-day full-featured trial. Pick a template of your choice as the starting point. Pixpa offers a multitude of stunning, pixel-perfect, mobile-friendly templates. You can customize your site design using a simple & powerful visual style editor. Adding pages to your website is a breeze with Pixpa's drag-and-drop page builder. With a host of built-in tools such as SEO manager, Marketing Popups, Announcement Bar, and much more, you don't need any extra plugins to start growing your traffic and converting more leads.
2. WordPress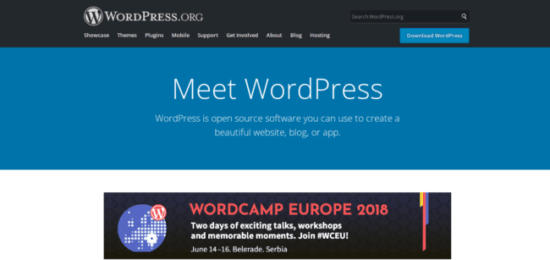 One of the most picked Content Management System and free Squarespace alternative. It is spontaneous and easy to use, and also provides a good range of templates and plugins for free that can help in setting up smart websites for both eCommerce and portfolios, that too within few hours. As WordPress gives lots of resources and tutorials for the purpose of learning, this CMS has got a huge community support. To compare with Squarespace, WordPress is a much more flexible and considered to be SE friendly and help in optimizing the website for top rankings. Another thing about this platform is "WooCommerce" which is the top-most plugin that allows converting any WP website into an impressive online store. It offers multiple features and quality of enterprise-grade, as it has been specifically designed for WordPress best practices. Through a golden collection of free/paid themes and extensions, this plugin can be utilized to build a webshop from scratch or to convert an existing one or even blog into an online store for selling items. Basic features are available on the free version of this suitable option, but to get updated and upgraded versions, go for the value for money editions.
[su_note note_color="#f7f5f5″ text_color="#0a0d0b"]Recommended: WordPress Alternatives to try[/su_note]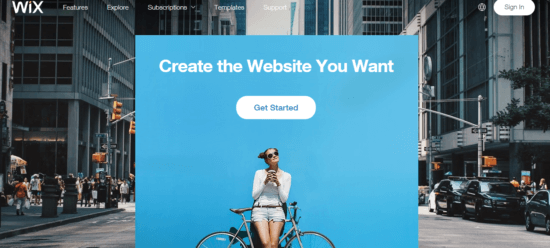 Another one in the list of Squarespace alternatives is Wix. A broadly used website builder with millions of customers from all over the world. Creative skills can be employ without any coding expertise, to build professional-looking and attractive sites. Free packages are available, along with premium features of the paid plan for which one needs to subscribe. Making of a website building has become easy, fast, and fun due to the simple drag-n-drop tools of the Wix. There are hundreds of beautiful and captivating templates and the vendor gives secure cum reliable hosting. You can even think of opting Wix App's robust services from the Wix App Market to enhance the site's look and feel for matching your desires.
Also read:
4. Shopify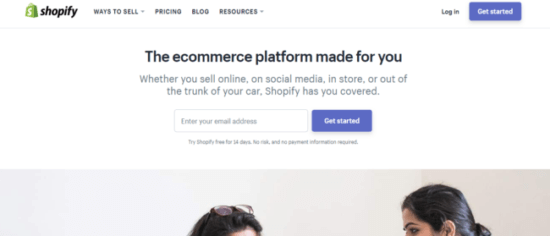 If you are seeking for site better than Squarespace for launching the web shop then Shopify is probably the good option. This popular eCommerce platform offering easy-to-use tools provides you an opportunity to build an appealing and a responsive online store. One can choose any professionally designed theme from a wide range to get a corporate look of the store. Shopify is one of the best options for online selling and site-building. To get you started, it proposes an easy to use, free trial plan. Shopify is not only an online site builder but also a blogging platform to its fullest. Free SSL certificate enables it to give protection to financial transactions on the site. Once the Shopify hosted website is created, updates and upgrades are taken care of by Shopify itself. Above all of this, to get issues resolved in no time, one gets 24/7 expert customer support too.
[su_note note_color="#f7f5f5″ text_color="#0a0d0b"]Also Read:  Best Shopify alternatives in 2019 [/su_note]
5.
3dcart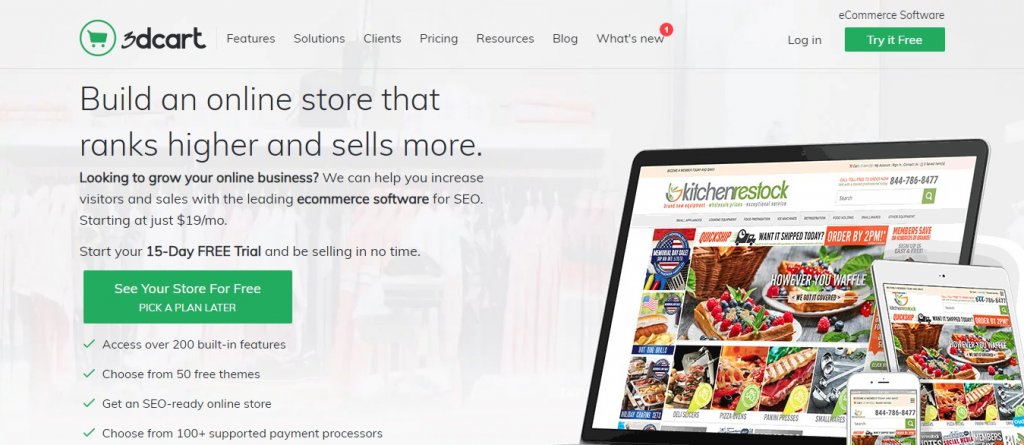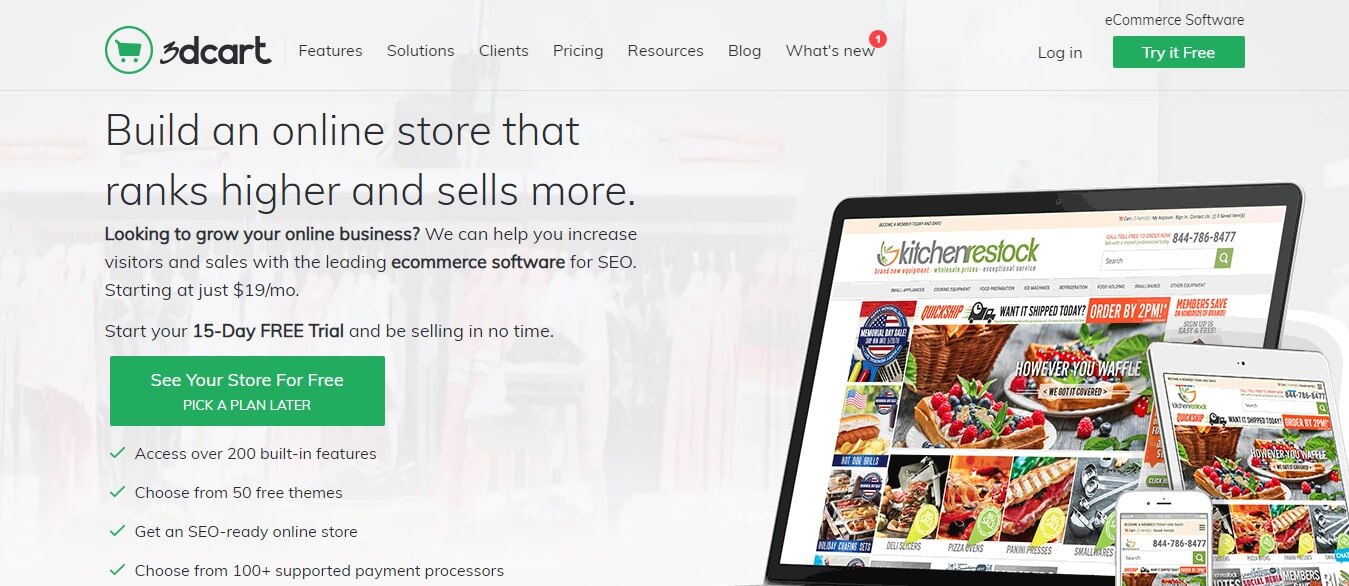 3dcart is an all-in-one eCommerce platform that's packed with built-in features and a comprehensive website builder. 3dcart supports over 160 payment methods, charges no transaction fees, and puts a major focus on SEO. Merchants have access to 400+ apps, and support is available 24/7/365 via phone, chat and email.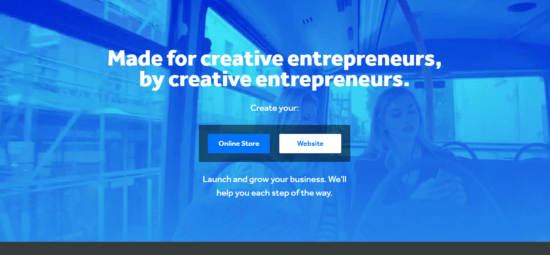 Weebly gives you the freedom to make an unmatched website or an online store, as it's an online drag-and-drop site builder. Best quality of this website builder is that one can also use any mobile device to create and publish the site on the go. Other addon factors are that one gets integrated with more than 23 party apps which can prove to be useful for your site. You can buy your own domain from the vendor or you may utilize the subdomain given by them. Using this site builder is that you get an integrated SEO tool enabling the website to get traffic organically from other famous search engines.  Anyone can use one of the professional themes out of lot many which are allowed for customization for business branding purposes.
Recommended: 13 Best Tumblr alternatives
7. Webflow: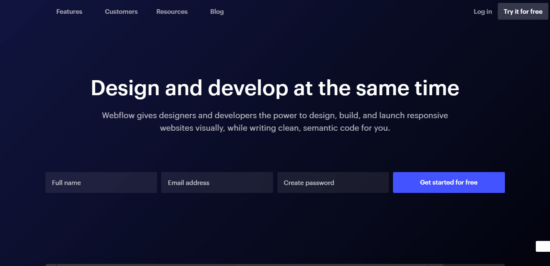 #6 in the list of Squarespace alternatives Webflow. This is Designing a website without needing coding skills was never so easy without web design application called Webflow. This platform allows you to export ready-to-implement codes to host the site elsewhere and additionally, hosts the completed sites. Creative abilities of yours get liberally empowered to its fullest with Webflow as it is very flexible and supports CSS, HTML, and JavaScript. Designs have an element like animation, trigger-based interactions, and typography families. Best of all features include integrated content manager, real-time collaboration, dynamic designer, on-site editing, dynamic SEO, scalable hosting, external app integration and easy-to-use web design tool.
8. Jimdo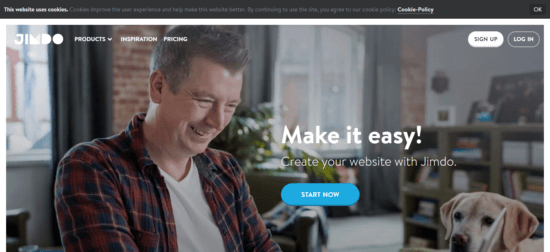 This platform supports around 9 different languages, this makes Jimdo one of the best alternative to Squarespace.
Jimdo has WYSIWYG builder which makes helps you to create your website quickly. It also has mobile editing app and advanced SEO options which gives Jimdo some edge over Squarespace.
Jimdo Pro pricing starts at 7.50$ a month and provides free domain for first year.
9. Volusion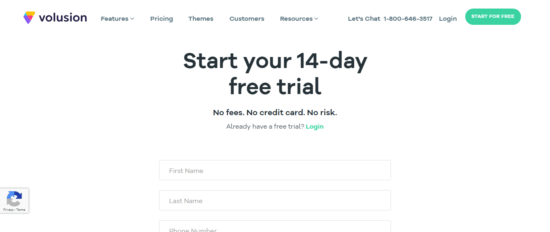 Volusion is a very popular site like squarespace and one of the best e-commerce development platform. Volusion also has responsive themes which make your site to look good on mobile and tablet. It has both a paid and free version.
One of the drawbacks of Volusion is that it can't be used for blogs.
10. Woocommerce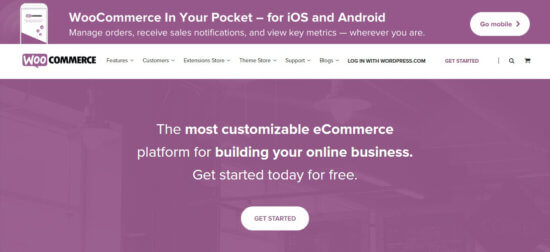 This is one of the best Squarespace alternative that you can try for any type of business to built e-stores. Unlike Squarespace Woocommerce provides many free extensions and has very intuitive interface. 
11. Gator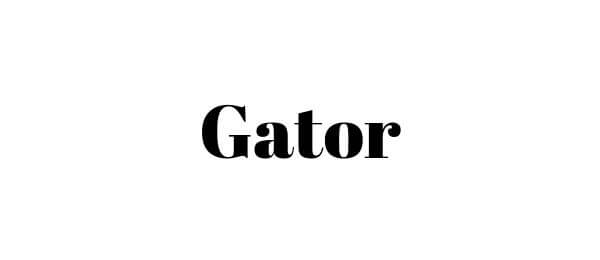 Website is the first step to attract the audience towards your brand. It is your website which performs well in the market by increasing sales. If you are finding the easy website builder for your startup, choose Gator tool. It is one of the best sites like Squarespace for small businessmen.
It comes with a variety of templates which help you in creating the professional website. It contains the templates for the businesses such as restaurant, shop, photography studio and others.
Gator offers you several business plans which suit your business needs and budget. You can select the most appropriate one for your business.
12. Duda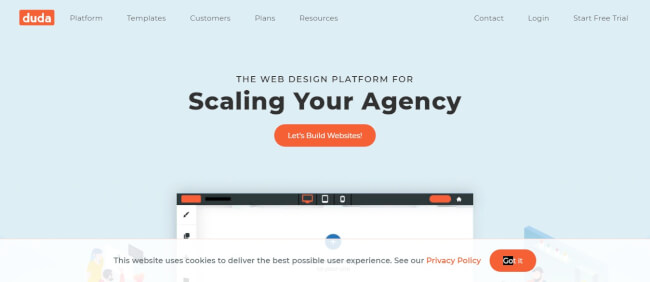 The next on the list is Duda website builder. It was introduced in the year 2009 by Amir Glatt and Itai Sadan. It is one of the robust tools for project management and team collaboration.
You can work in teams with the help of this tool. Further, Duda comes with many amazing features which will help you in making engaging websites. You get many tools such as Google PageSpeed and Search Engine Optimization by creating the website on Duda.
It is a great tool for bloggers as it also contains the blogging platform. Some more features of Duda include custom widget builder as well as API.
13. Mozello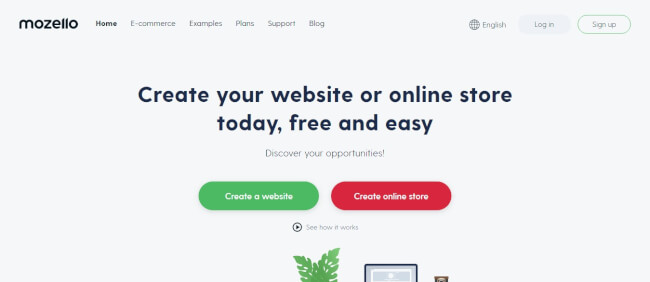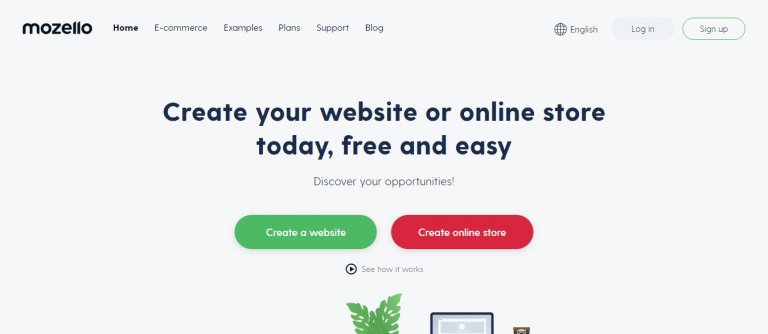 If you want to promote your clothing or footwear brand, Mozello is the ideal choice. It is one of the most popular free Squarespace alternatives for small business owners. You can create a website or online store with Mozello tool.
It comes with several SEO features to help you in making your website more interesting. Besides that, Mozello gives you the comfort to create content in various languages. It is one of the best tools if you want to promote your export business.
One of the major benefits of using Mozello is that it is easy to use.
[su_note note_color="#ffffff" text_color="#000000″]Recommended: Top 10 Pingdom alternatives in 2019 [/su_note]
14. Weblium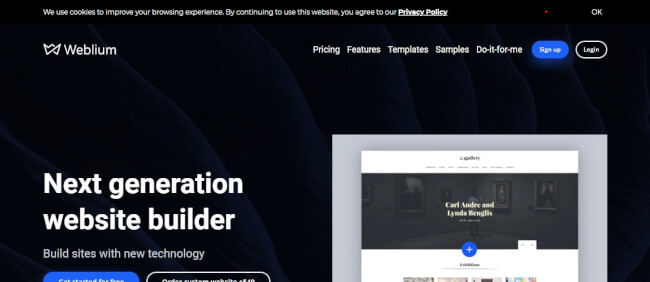 Weblium is the new era website building tool backed by the latest technology. It includes an AI feature by which you can give a beautiful look to your website with the elegant colors and designs.
In addition to that, you can promote your business with the help of images and text messages. You can also attach videos and audios to make your ads more engaging for the customers. Weblium websites can fit in any compatible devices such as mobile, laptops or tablets.
15. Mobirise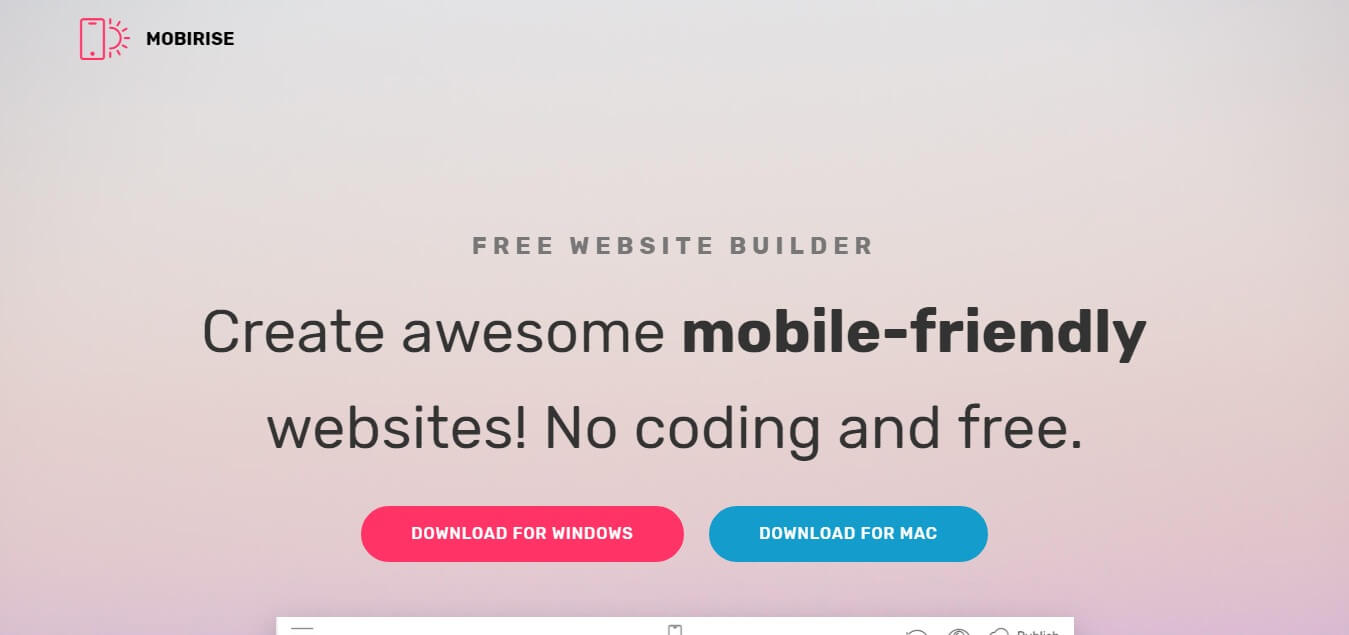 The last on the list is Mobirise tool. It is the simple website like Squarespace wherein you can make websites without coding or other tough formalities. It contains various themes for news sites, magazines, websites, and blogs.
Further, Mobirise contains templates which you can use for business development and generation of leads. Whether it is an educational website or online store, Mobirise creates all of them in an efficient manner. Additionally, it comes with easy instructions for which you need special training or teaching.
Mobirise helps the small businessmen and firms to create the most responsive and attractive websites.
Above are the top Squarespace alternatives which are free as well as paid, according to the customer's needs and requirements. For choosing a right tool regarding the rich features required on the site to be implemented, check their all the services mentioned before making any decision. Because all are very easy to use and have lots of theme design options in them for your benefits.  
Recommended Reading on Alternativoj: If you're looking for website builders and online portfolio alternatives check out our posts like Alternatives to Shopify, Alternatives to Smugmug, Alternatives to Weebly.