Seedr is the name of a website that makes the streaming and downloading of multimedia files easy on the internet. It deals with torrent and other multimedia files on the cloud in particular and is one of the best sources for the fast downloading of such files. Seedr is a free online service accessible all over the world. 
Users of Seedr are allowed to stream multimedia files and read digital books and many more, instantly and in private, most of the time. It is accessible, for easy streaming and downloading, not only from desktop gateway but also smartphones. One of the best things about Seedr is that it maintains the privacy of the user's streaming and downloading via encrypting the files with a 256bit security system. 
Despite so many plus points about Seedr, anyone can get an urge to find a different source of such a kind. So here I am, listing a few of the alternatives of Seedr, for you to get new visitable sites, straight away. 
Best alternatives to Seedr
1. ByteBX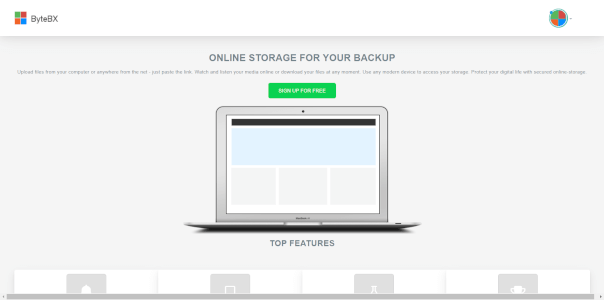 The first one in the list of Seedr alternatives is ByteBX. It  is a web-based service provider website giving cloud-based storage and backup management also. Its users can upload and download files from their PCs and remote locations too. The user has to just paste the link of the desired media file and in a click, the online streaming or downloading onto the PC will start. ByteBX users have their digital life protected via advanced methods. 
Its dedicated features like mode of online availability, remote backup management, responsive layout, and high-end privacy protection technology make it one of the best Seedr competitors. It is accessible from any device and operating system and is an ideal downloading and streaming source for your desired online content. 
2. Nody.me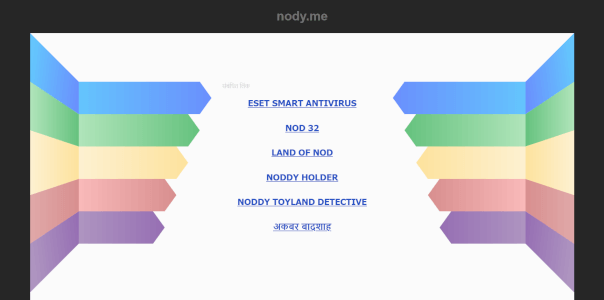 Nody.me is said to be one of the easiest websites for downloading multimedia files from different sources in one place. It supports lot many protocols for uploading and downloading files not only from PCs but also from distant sites like FTP, peer-to-peer location, or websites. This website is mainly popular due to its advanced encryption service and consistent fast downloading speed maintaining your privacy and online availability. This platform is one of the best alternatives of Seedr as viewing and streaming files is secure and direct from its official web interface. Your personal collected data will be processed to stay available for viewing through the web even with low bandwidth connections. 
Also Read:
3. Offcloud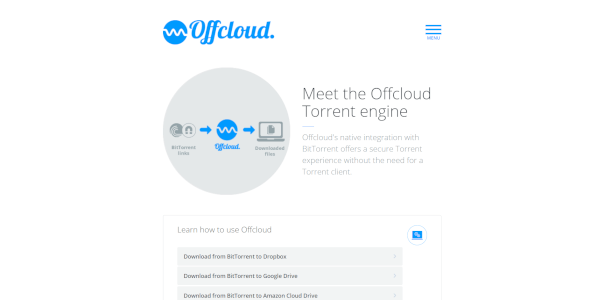 Offcloud is a cloud-based download manager. Its users can go to any hosting site and directly download the files to their cloud storage or onto their system. This internet-based application enables its clients to unlock, speeding-up, and transfer data from one platform to another. Its catch is its advanced protection technology, making it a secure and powerful way to retrieve and transmit online content, be it simple to multimedia, and save onto cloud storage accounts with a high speed. 
Offcloud has futuristic features like rapid unloading, remote upload, cloud back-up, and also API and external tool support making it the best replacement to Seedr. It is popular as it is compatible with almost all websites including Usenet and newsgroups, supports BitTorrent links and magnets, and can convert content pages into HTML and PDF formats online only. 
4. Bytesloader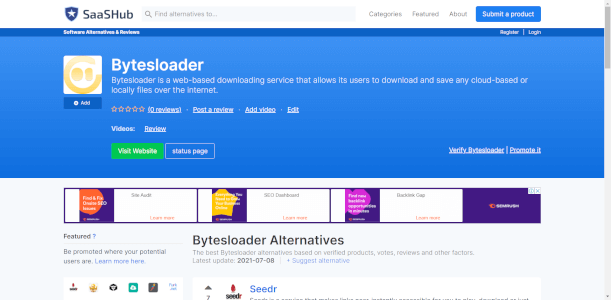 #4 in the list of websites like Seedr is Byteloader. It is an online downloading service, granting its users to download and save files remotely or locally. Its downloading is any device and operating system friendly, so the users are able to unload files very easily to PCs and/or personal cloud accounts. As much as the data transfer is easy, so is deleting multiple files. Large media files give some trouble, as the download is not complete, most of the time. Bytesloader doesn't apply any file size limit on data transfer and cloud storage. But this all comes for a price as it's not a free registration website. 
5. TransferCloud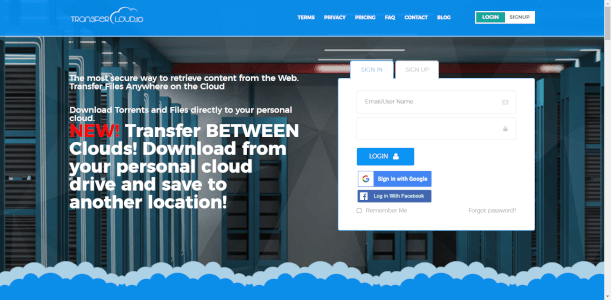 TransferCloud allows direct torrent files downloading either to the cloud storage accounts or to FTP servers. It is also known as the safest way of retrieving online data from different websites and file hosting services. The working of TransferCloud is very simple and straightforward, just paste the torrent or magnet link and files can either be directly downloaded or safely uploaded to one's personal cloud accounts as per the user's wish. 
As Transfercloud allows the safest transferring and downloading of multimedia files, accessible from anywhere and yet stay anonymous all the time, it comes with a certain price. 
6. TorrentSafe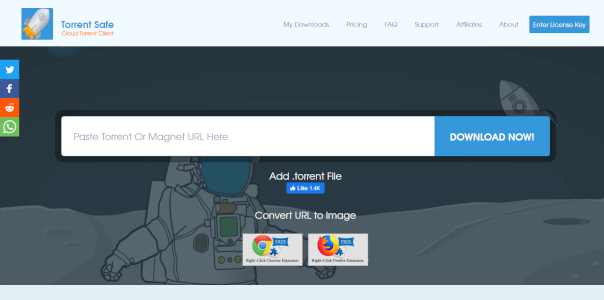 TorrentSafe is an online platform also known as an unknown cloud torrent client that allows its users to download links staying faceless. It is a registration-free website and also doesn't require any third-party plugins or extension support. Premium version is paid of course, yet free trial lets you enjoy it for two days and helps in making up your mind. 
TorrentSafe is very simple and easy to use and download torrent or magnet files, just paste the file link, and downloading starts right away in your web browser privately.  The best thing about TorrentSafe is that the user always gets the finest downloading speed, as it bypasses the ISP imposed BitTorrent downloading rate limits. 
7. Furk.net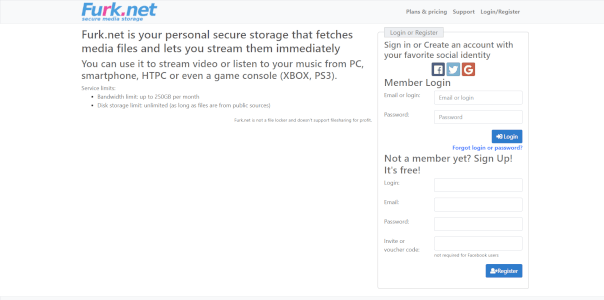 Furk.net is an online torrent downloading platform and alternative to Seedr that acts as a secure deck for personal storage, collects online multimedia files, and enables the users to instantly stream them. Once an account is set up on this website, streaming any media file is allowed on this web-based forum. 
On one hand, it gives its users the freedom to stream any of his/her desired video or audio file from any device or operating system, and on the other hand, it imposed restrictions by limiting bandwidth and disk storage limit. 
To use this website, one requires to have four software: web browser, 7Zip archiver, DownThemAll download manager, and VLC Video Player. By using a cross-platform system, the bandwidth limit can be removed. Furk.net has five premium plans for its users, which can be very well enjoyed and chosen from the free trial services available. 
8

.

Filestream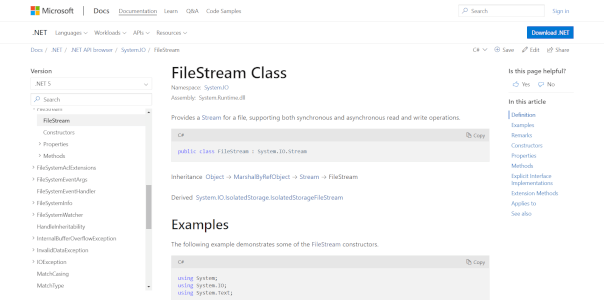 Filestream is a structured download manager and special cloud storage platform. Downloading and storing torrent or magnet files, and other multimedia files from popular online file hosting websites and torrent providers are allowed to its users. This all can be done at a very high speed and that too by staying faceless. 
One just needs to add torrent or magnet file links and data download starts via default downloader. Filestream enables the transcoding and streaming of media files to any device and/or operating system for its users. Along with this, it is compatible with Apple AirPlay also. 
It confirms that the streaming is smooth always, even if the internet connection is working slow by adjusting the streaming quality automatically. It is the most loved site of all and is the best replacement of Seedr as it is competent in downloading almost all files, and after transcoding, these are very well drawn up for streaming within no time that too keeping your privacy a secret from everyone at every time. 
Recommended Reading on Alternativoj: If you're looking for miscellaneous  alternatives check out our posts like Alternatives to Seedr, Alternatives to Firstrowsports, Alternatives toThinkgeek.
Conclusion: 
The above listed eight alternatives of Seedr are very well tested and are capable of satisfying your thirst for privately secured speedy uploading and downloading of any multimedia files of your choice anywhere from the digital world onto different types of devices and operating systems and storage cloud accounts with unlimited storage capacity.