Earth's most capacious digital library, Scribd, gives its subscribers access to a vast number of e-books, books, audiobooks, magazines, research documents, etc. It offers the finest collection of books to its readers and aids them to enjoy the company for their best friends, even without an internet connection, anywhere, anytime. This service is an end most source to change the ways of world's reading. After being founded by Jared Friedman, Tikhon Bernstam, and Trip Adler in 2007, now it has spread to around 80 million clients. It has many people working together to create content as per the reader's demand.
Scribd is one of the best libraries digitally available around the world, yet one needs to look for some alternative of Scribd for some difference in content. Let's see a few of the options for you to surf through. 
Best Scribd Alternatives 2021
1. Calameo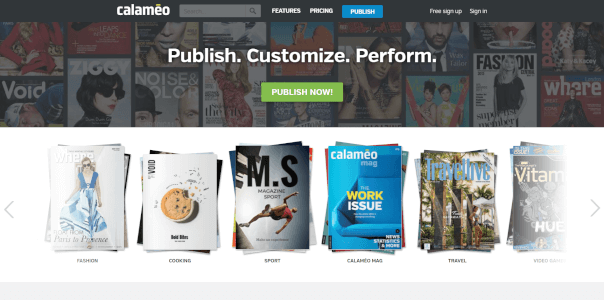 Calameo is a very favoured digital publishing platform. It has a big range of magazines, online catalogs, interactive publications, etc to read and share. Professionals get to plan in advance for their publications with its variety-rich platform. Its magazines have various categories like Cars, Sports, Cooking, Video Games, Fashion and many more. Calameo is a very good alternative for Scribd even for starters, as it has simple and easy-to-use tools and features. This all-inclusive platform allows you publication designing, adding and removing images, videos, and text, inserting links, and many more. Started from the base level, today millions of users all over the world are reading and publishing their elite content. One needs to register on Calameo and on logging in can avail a lot many features endlessly. A few of the catchiest ones are inserting interactive content, displaying publication on your site, keyword search, scheduling, analyzing audience behaviour, secure hosting, optimum SEO, boosting publication success, full screen. Different plans have varied costs and attached benefits of Calameo. 
2. Hashdoc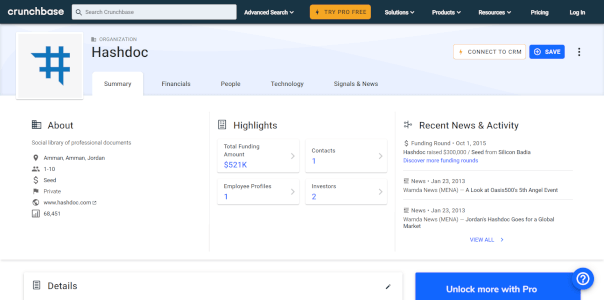 Hashdoc is a fast-growing online library where professional documents of one's choice can be searched, created, tagged, saved, shared, presented, and downloaded. Group of like-minded people here add to the different categories of displays, business documentation, and templates, etc. All the categories are regularly updated with new interesting documents and presentations and are very easy to choose, share and save from. One gets to see real-time feedback after publishing one's documents and/or presentations. The most loved features of Hashdoc library are its simple interface, regular updates, uploading own content, easy finding, saving, and downloading of a large number of documents. 
3. Joomag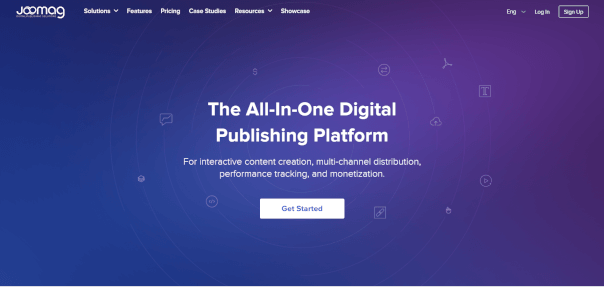 Joomag is a very well-known digital publishing platform. It has extensive integrated solutions for all digital publications, corporate communications, content marketing, and sales-related requirements. All over the world, by this time, many businesses are creating, tracking, distributing, and devising the content. This all is helpful for them in streamlining their workflow and enhancing their productivity.
Joomag is a very good Scribd alternative with prime tools and features allowing the creation of interactive digital content in varied formats like documents, presentations, reports, catalogs, brochures, and many more. It gives vast options for free templates having different colour schemes and layouts. These customizable templates save a lot of time and also provide impressive ideas to the users.

Joomag gives you customizable lead generation forms, that enable you to generate and manage the leads from your domain. Their marketing management system helps in reaching the target audience and boosts your digital content. Features like slideshow designs, custom fonts, content with videos and music, accessible on any device, easy sharing of content on social media, etc give Joomag an extra edge, making it a competitor of Scribd. 
4. Issuu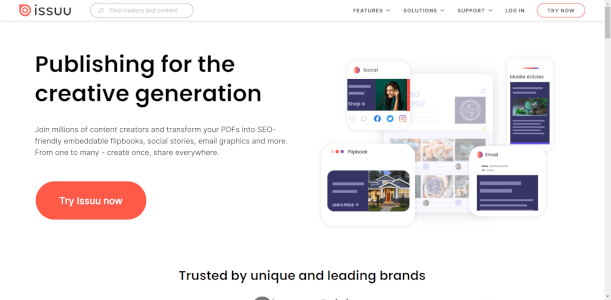 Issuu is an off-duty electronic publication platform that gives access to as many as 30 million publications. It has tools that enable even a beginner to launch the very first publication with content as per the reader's choice. Issuu gives access to magazines, catalogs, and many more with different categories to choose from for reading and sharing.
One can easily upload a PDF file of content and publish it on the world platform. The tools and features make Issuu a complete solution for the publications to go digitally available. One can analyse its readers and pages, share links and schedule and sell digital access to the magazine either free or under subscription.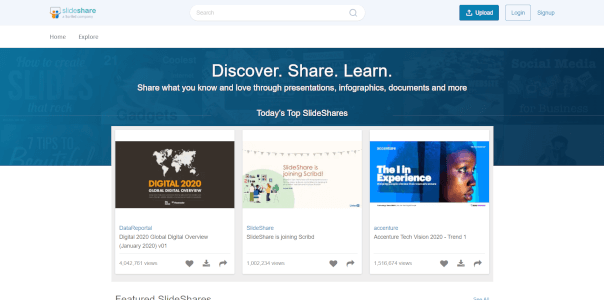 SlideShare has to offer professional content in various forms like infographics, documents, presentations, etc making it a popular hosting service provider. This application allows you to publish your content privately or in public in different formats like Word, OpenDocument, PDF, or PowerPoint.
SlideShare is a complete solution for publications as it extends the support to your content with multimedia content like images and videos, giving it an extra edge. These contents are easy to share, download, read and explore. Its online editor enables you to modify your published flies be it a document or presentation etc. then and there only.
SlideShare is the registration-free site, the users can visit the site for exploring and reading its content. If one desires to upload the content then you have to create an account using your email ID, name, etc. After registration, one gets unlimited access to all of its easy-to-use features.
6. FlipHTML5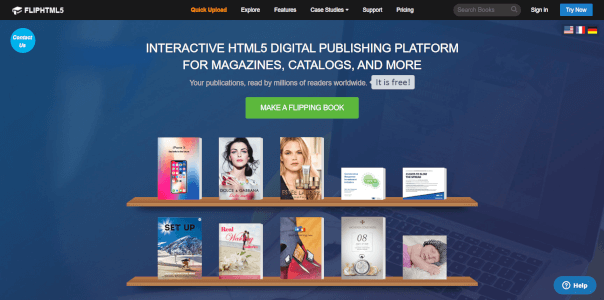 FlipHTML5 is a FlipBook Maker, allowing easy conversion of content in PDF to HTML5 and JQuery flipbook and Cloud Hosting. It is a free and complete solution for digital marketing and advertising etc. It supports content in MS Office, OpenOffice and images are allowed to get converted to HTML5 and JQuery based flip e-book pages.

Given the features of FlipHTML5, one can create and tailor and size HTML5 files, add various facts easily, and at last published on the wen efficiently. This site has more than ten themes and templates, all fully customizable I varied layouts and colours. This gives your content a professional flipbook looks in an engaging way for the readers in minimal required configurations. Compared to other similar platforms, it is the most powerful, gives an online editor, enables multimedia addition to digital publications making it one of the best sites like Scribd. 
These are 6 out of many alternatives of Scribd. These are worth a look as feature-wise these are equal or even better than Scribd. In today's world when there are endless options, one sometimes gets lost. To help you out and not let you stray in this world of digital publications as a reader and publisher, I wrote you this post. 
Do let us know in the comment section if you know any other Scribd alternative.