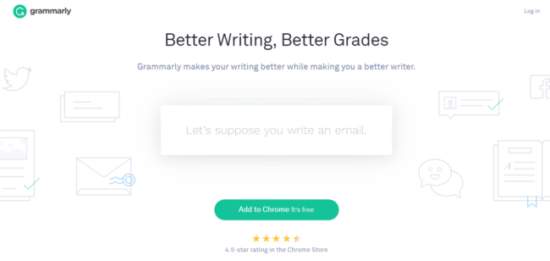 Check out these grammarly alternatives for grammar checking. Students, bloggers, and publishers etc want automatic software that provides help to remove the grammatical errors. So Grammarly is the best solution software to solve the grammatical problems. Grammarly Editor automatically corrects your all contextual spelling mistakes. It also improves the usage of vocabulary, gives the suggestions regarding citations. The process of mistakes detection is based on the verb to adjective rules and also offers recommendations for the perfect word placement. You can use this software for both commercial & personal usage.
Benefits of Grammarly: –
It is capable to check more than 2500 grammatical errors.
It reviews your punctuation errors and also takes care of your writing style for the document.
You get all functionality of this software at one place.
It informs about the duplicate content.
It enhances your sentence structure.
It makes your documents more readable and attractive.
You can use this software online as well as offline as per your needs.
It is compatible with multiple browsers such as Firefox, Google Chrome, Safari, Mozilla Firefox etc through extensions or add-on facility.
It is a complete package that has the ability to complete your all needs. But the cost of this software is high rather than other softwares of grammar & spelling checker. The monthly cost is approximately $30. It does not produce the results in high quality. So there are many Grammarly substitutes for mac, android and linux that can give better results.
Top Grammarly alternatives 2020
Here, we are going to discuss alternatives to Grammarly that are mentioned below: –
1. Writer
Writer is an enterprise AI writing assistant that helps brands maintain consistent messaging across their content and website copy. Because Writer's corrections are based on your own messaging and terminology from the information you upload to their systems, writing becomes more consistent across your entire company. The writer provides additional content corrections from vocabulary and clarity to grammar and spelling to help improve writing across your entire team. This is accomplished through the use of the Writer Styleguide, which allows you to build a writing resource for your entire organization and automate content guideline adherence. To get a taste of what Writer can offer, check out their free grammar checker and free proofreading checker to get a taste of what they can do!"
2. PaperRater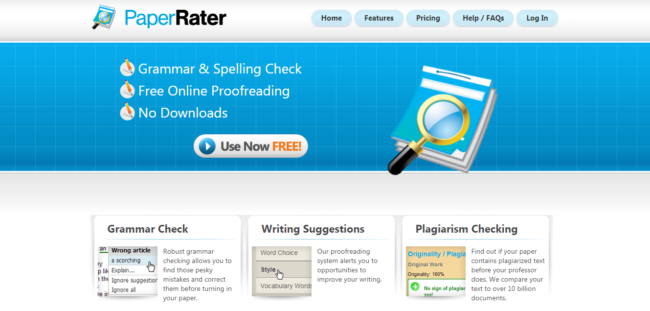 It is complete software package for detecting the mistakes of spelling, grammatical and punctuation. It displays the suggestions in the option box. So when you click on the highlighted words then it opens the option box. It has own plagiarism checker that generates the unique contents and ignore the copyrighted and duplicate contents. You can improve the efficiency of your writing with the help of "Sentence Length" and "Vocabulary Usage" features. It also detects unnecessary passive voice and increases the statistics of readability. It provides help to start your sentence while writing.
Also Read:
3. Ginger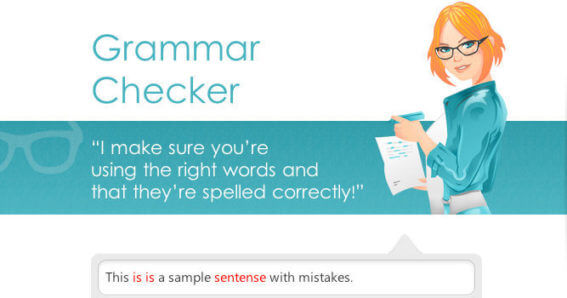 It perfectly falls into the category of alternative to grammarly. It provides help to check every grammatical error and then correct it. It enhances your writing based context for your writing. It highlights the error in your document when you enter the wrong word. It also provides some suggestions related to the error and then you can correct your mistake. If you want to apply all suggestions at one time then click on the button of "Approve all". It is supported by various kinds of platforms that re Android, Windows, Safari Extension, iOS, Chrome Extension etc. It corrects the various kinds of errors such as consecutive errors, subject-verb agreement, irregular verb conjugations, singular-plural nouns, contextual spelling check, misused words corrections and many more. It also capable to translate into more than 60 languages.
4. Reverso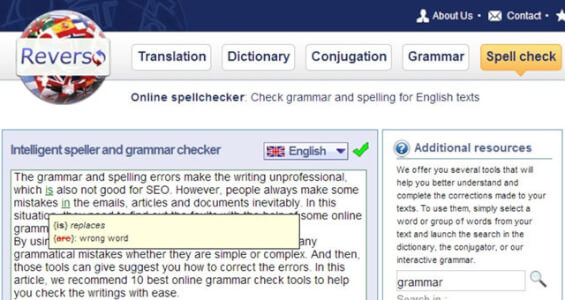 It searches the basic errors as well as advanced errors. It offers various options that are synonyms, dictionary, and conjugate. So if you want to use these options then select the text and choose your option. It is compatible with many languages and translated the data into an appropriate language such as Arabic, German, Russian and French etc. You can also improve your grammar skills via Reverso because it contains the information about adverbs, tenses, prepositions, verbs, and many more.
Also Read: Best Lemlist alternatives
5. ProWritingAid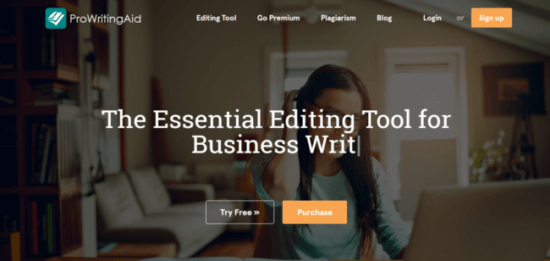 It is beneficial for all types of writers like Business Writers, Fiction Writers, Content Writers, Academic Writers, and many others. It includes many features such as checking punctuation errors, corrects contextual spelling, enhances grammar level, Contextual Thesaurus, content analysis, Synonyms and so on. You can integrate this software with the Google Docs, MS Word, Scrivener, Open Office etc. You can also use this software on the social media sites that are Gmail, Twitter, WordPress Editor, Facebook etc through Google Chrome. It also marks the points of the repeated words. It has the ability to visualize the length of the sentences and its variations.
6. JetPack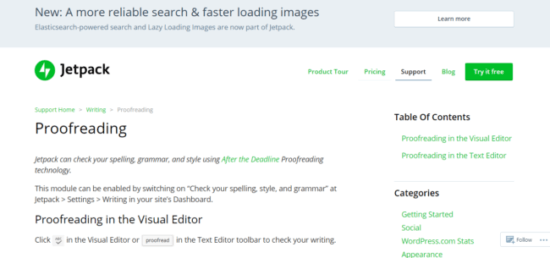 It is a proofreading type tool that comes in the form of WordPress Plug-in. This tool is basically designed for the blogger's community. It is capable to check your writing styles, grammatical errors, and spelling mistakes. It underlines the errors with a different color that depends on the type of error. So red color tells spelling mistakes, blue color indicates style suggestions and green color shows grammar error. After clicking on the highlighted error it shows the suggestions menu. It also checks more things like complex phrases, unwanted phrases, clichés, passive voice and many more.
7. WhiteSmoke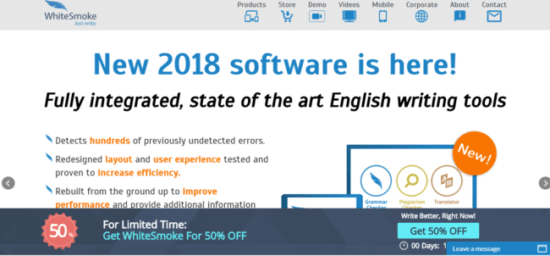 The list of Grammarly Alternatives would not be completed without this grammar software. It highlights the errors in different colors according to the various kinds of errors. It recommends the suggestion regarding occurring mistakes. It is compatible with multiple platforms such as Windows, iOS & all types of browsers etc. and able to integrate with Microsoft Outlook as well as Microsoft Word. It also checks the plagiarism and removes duplicate contents. The translator of this software supports more than 50 languages. It has own dictionary that improves your vocabulary and offers unique writing quality.
[su_note note_color="#ffffff" text_color="#000000″ radius="4″]Highly Recommended: Best Mailchimp alternatives [/su_note]
8. OnlineCorrection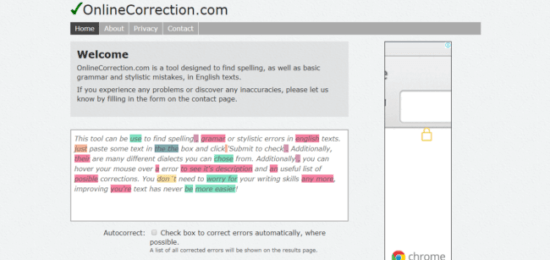 It is a free online service that helps to detect and remove your spelling and grammatical errors. It takes the analysis of your writing contents and then produces the errors in different colors. It offers suggestions regarding your errors. It is mainly used to check your spell errors, writing style, grammar mistakes, punctuation errors, and duplication of the words etc. It is compatible with tons of languages like Spanish, Polish, German, Russian, and French and so on.
9. SlickWrite

It is most popular software from the Grammarly substitutes. It points various types of mistakes that are passive voices, adverbs, redundant sentences, transition words, and so on. It offers various kinds of options when you select any word like treasures, dictionary definition, Wikipedia & Google information, associate words and many more. It increases the readability level of your writing articles. It also tells about the sentence length, structural flow, word length etc. in the form of graphs.
10. 1checker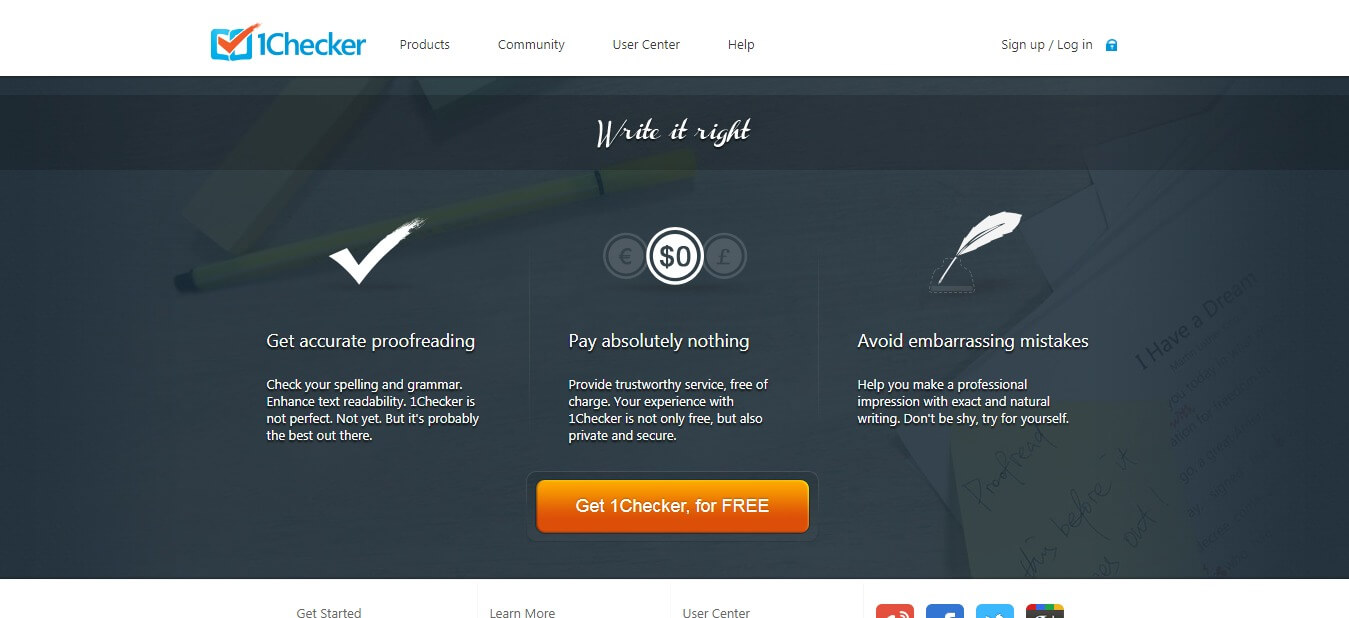 1checker is the newly developed tool for proofreading. It will check each word and sentence. It comes with a variety of features such as grammar check, vocabulary enrichment, and dictionary. You can also translate the sentences and words from one language to another with 1checker.
In addition to that, this tool includes artificial intelligence technologies. By identifying each error, this amazing tool will help you in improving your linguistic skills. Besides this, 1checker also gives you suggestion to choose the best words in sentences to make your writing more interesting.
11. Hemingway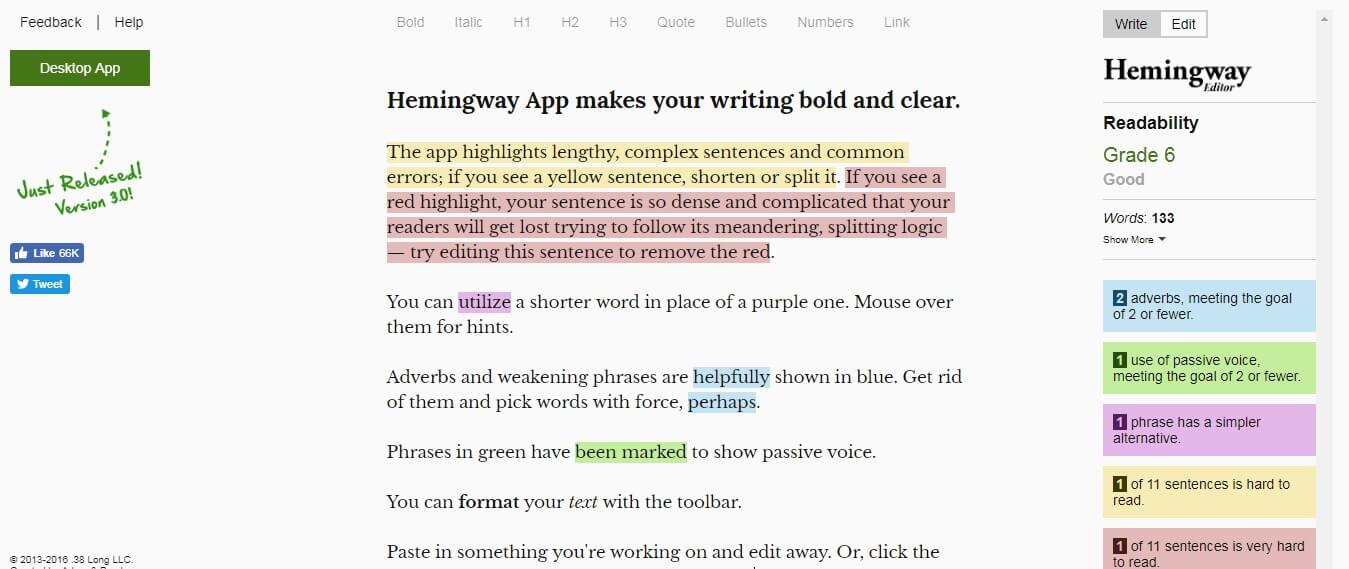 The next on the list is Hemingway. It is one of the best Grammarly alternatives you can use in daily life. It is very easy to use the tool. It will not show you the mistakes but also gives better words to use. With this app, you can learn how to get quality writing. It is also a cheaper tool than others for beginners.
Furthermore, Hemingway uses various colors to show mistakes. This will help you to easily view the errors and correct them. It also shows the score of readability to show how you can improve your writing skills. It is overall a good tool to use for proofreading.
[su_note note_color="#ffffff" text_color="#000000″ radius="4″]Highly Recommended: 10 Best Xpadder alternatives in 2019[/su_note]
12. GrammarLookup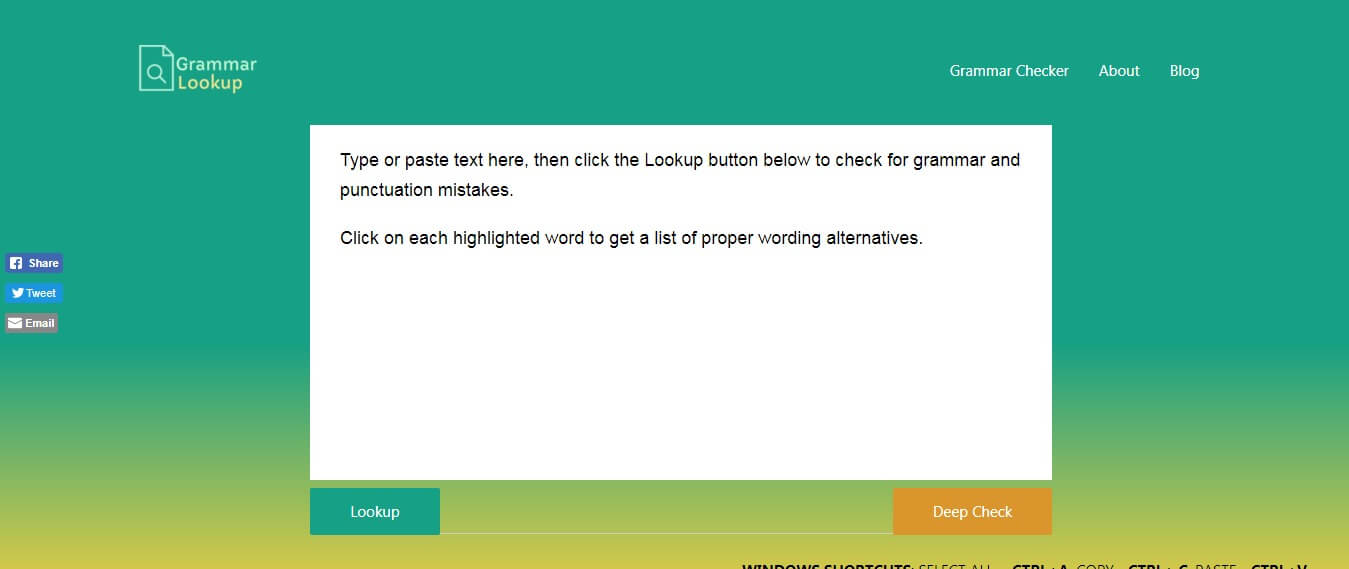 Whether it is a long sentence, wrong word or punctuation, GrammarLookup will check every mistake. It is one of the smartest Grammarly alternative you can use to know the errors while writing. This editor will help in completing the lengthy assignments and projects in no time.
Apart from that, GrammarLookup will show the usage of punctuations in the sentences. It will further improve readability and you can write English in a better manner. By using this tool, you can create easier and simpler writings so that everyone can read them with comfort.

13. TextMate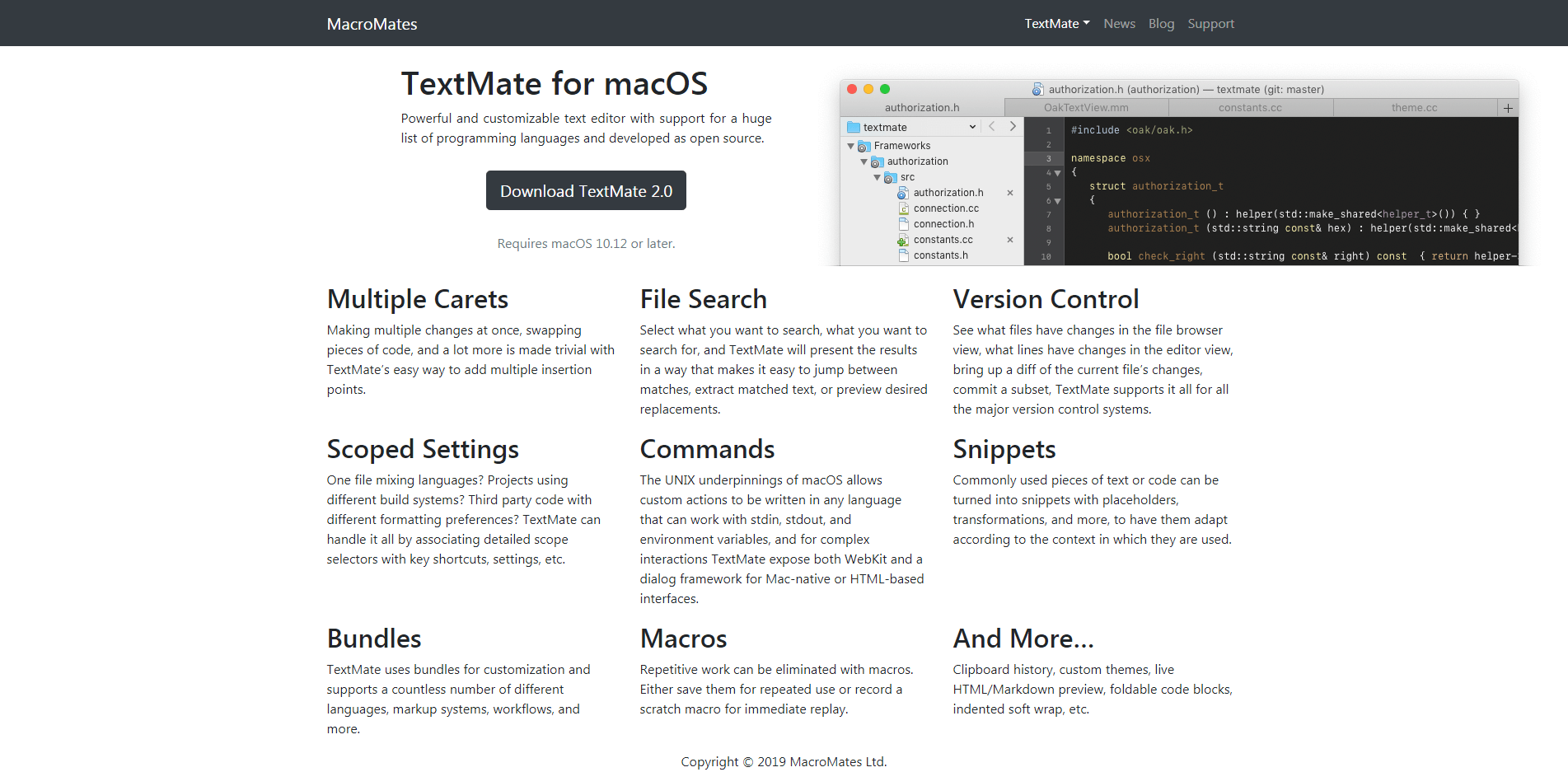 TextMate is a good app which you can use as Grammarly alternative for MAC. It is an open-source platform which helps in making your language better each day. This tool works on macOS 10.12 and other versions. You can easily search for anything you want with the help of File Search option. 
Further, you can see the changes in your content in the editor view. TextMate can convert text and code into snippets in an easy way. It supports multiple languages, workflows and markup systems. Besides that, there are bundles in this tool. The other features are custom themes, live HTML and others.
14. Unicheck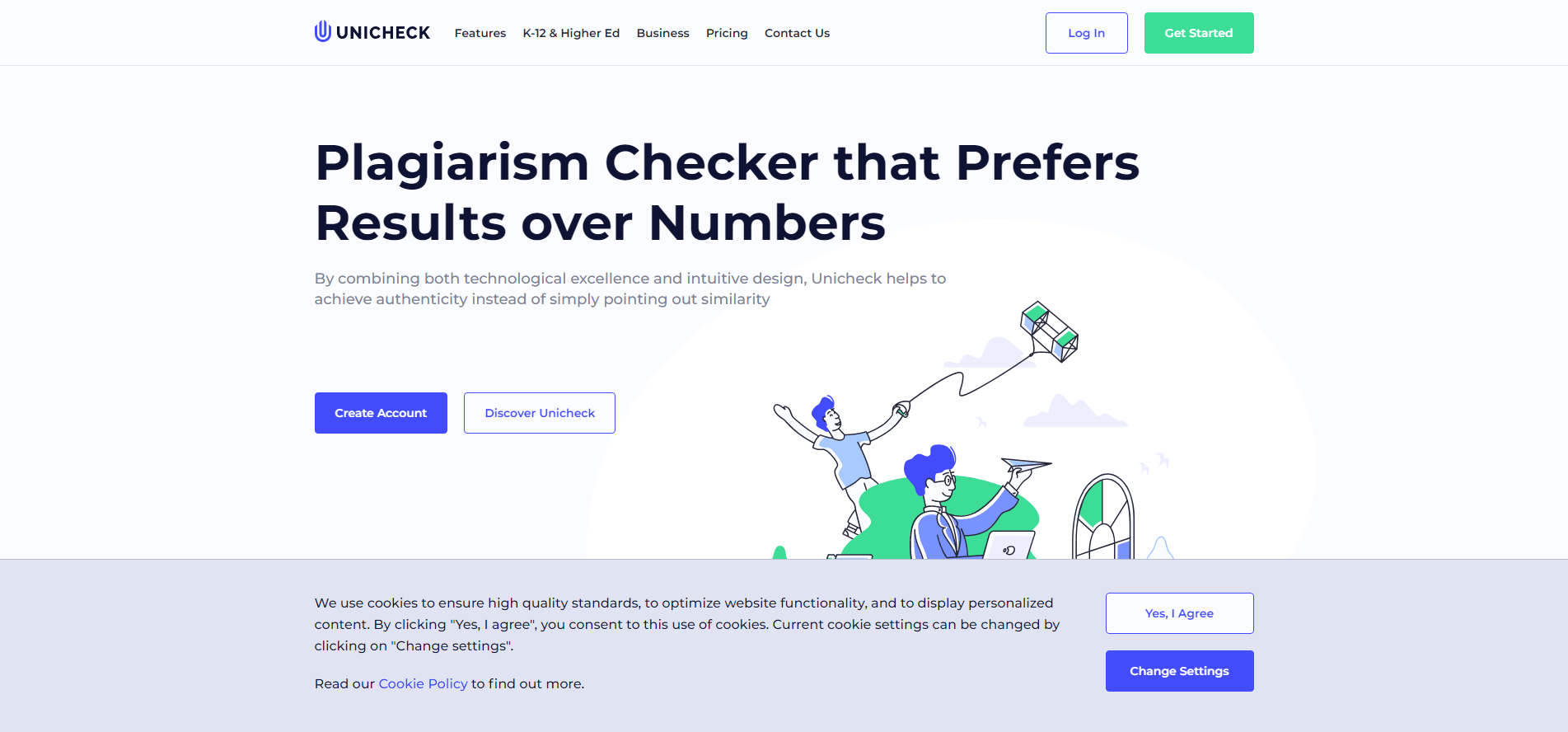 The next on the list is Unicheck. It is one of the best tools like Grammarly for checking plagiarized content. This tool is created by some of the most intelligent educators. It is widely used in the best institutions in countries such as U.SA, Australia and others.
In addition to that, this site has a nice user interface and amazing options. Unicheck is the perfect tool for content writers and bloggers. It supports many file formats and gives full reports on plagiarism and other mistakes in your content. This tool does not affect your text or format structure. 
Also Read: 24 Best Ahrefs Alternatives 2020
15. FreeExpresso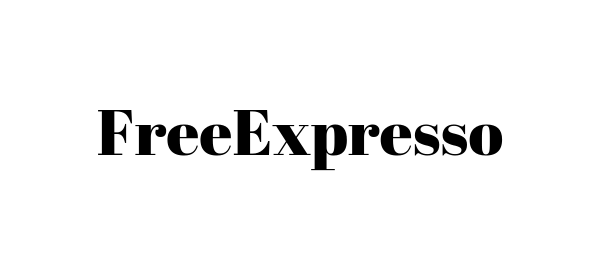 FreeExpresso is the free Grammarly alternative you can use for checking all blogs and articles. It helps to improve your writing in a nice manner by pointing all your mistakes. One of the best advantages of using this tool is that it does not store your information for privacy.
Further, it is simple to use this tool by pasting your content in the box. Apart from that, it is a certified tool and does not damage your system. It is free of malware, viruses, and adware and so you can use it on any device. 
16. Readable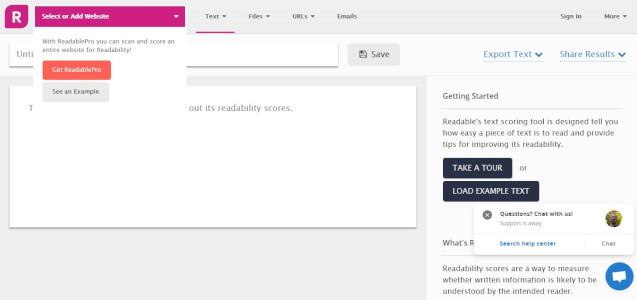 Readable is a nice app to improve the English language. It includes stories on various genres such as horror, comedy, and thriller. The app shows the sentences with images for better understanding. Apart from that, it also includes fun stories for learning unique words. 
In addition to that, this app helps your brain to memorize words from good stories. It is developed by native speakers and English experts. Moreover, it improves your communication skills. Readable is a free app and useful for beginners and even advanced learners. Furthermore, it helps you in studies and while working in the office.  
If you know any other Grammarly alternatives that we have not mentioned in the list please let us know in the comment section.
Recommended Reading on Alternativoj: If you're looking for marketing tools alternatives check out our posts like Alternatives to Grammarly, Alternatives to Tumblr, Alternatives to Clickfunnels.