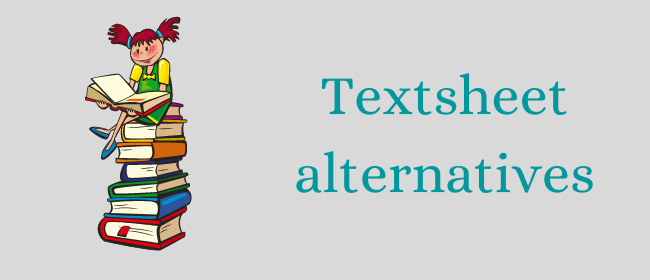 Textsheet was one of the most popular sites for students. It helped many students to find answers to several questions. Apart from that, this site has many practice papers for the students. It ran successfully for a long time. Many students all over the globe used Textsheet to improve their academic performance.
But Textsheet is no more working due to copyright infringement issues. This made many school and college students sad and they faced many difficulties while passing the exams. But now, you can choose some of the best Textsheet alternatives to get answers to the questions.
Various other sites can do the work of Textsheet for any student. Let us have a glance at those alternatives:
Best Textsheet alternatives 2022
1. Course Hero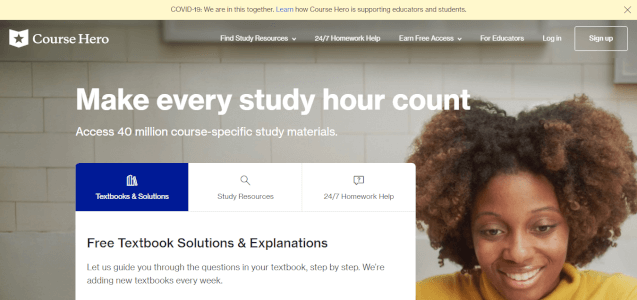 Course Hero is another popular site for college and school students. It is used by more than 30 million students in different countries of the world. The plenty of resources for each subject make Course Hero an easy option for the students.
Further, this tool contains textbooks, guides, videos, and other materials for each subject. It also includes test papers to help the students to score well in every exam. Moreover, the site has 24/7 assistance for the members.
If you have any doubts, you can get personal coaching from professors. Course Hero starts with a nominal fee of $9.95 per month.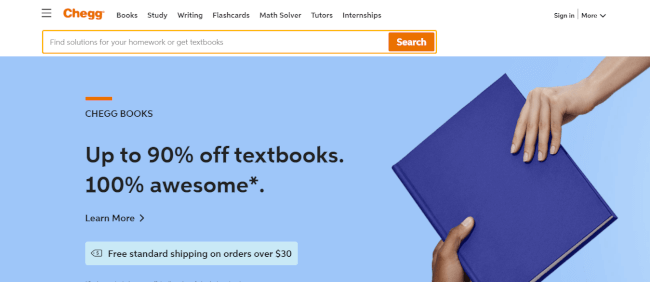 Chegg is a very well-known name among college students. It is one of the best textsheet alternatives that increase the score of the students in every exam.  The notes on this site are prepared by the experts. You can get materials of more than 80 subjects on the Chegg site.
Making assignments can take a lot of time. Many students also have to search for several links to get resources for the assignments. Chegg has materials for completing assignments and homework. It also has the trial version of 1 month that you can take to see the results in your studies.
3. Studylib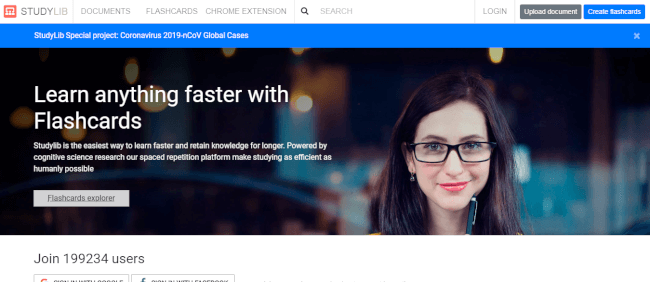 Whether it is an exam, daily homework, or assignment, you can get all the materials in Studylib. It has a long list of resources for every subject. You can get an answer to every question on this site. Apart from that, it also has notes and guides to help the students to refer them before the exams.
Studylib works with a simple registration process. After creating an account, you can share resources and materials with your college or school friends. Documents can also be saved for future reference. Furthermore, the function of "flashcard explorer" will simplify the work of finding notes of every subject.
4. SparkNotes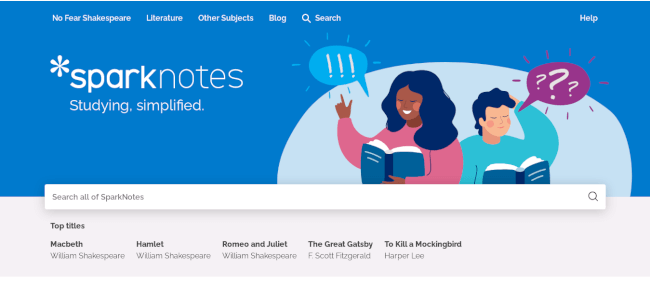 Started in the year 1999, SparkNotes is still a nice tool for the students. It includes many notes, guides, textbooks, and other materials. You can also prepare for competitive exams with the help of resources available on SparkNotes.
One can get this app in both Google Play Store and App Store. You can get resources of subjects like economics, history, computer science, and others. Besides, you can purchase textbooks and guides from this site. The different test papers help the students to give exams in a better way. You can get some interesting literature resources on SparkNotes as well.
5. Collegeboard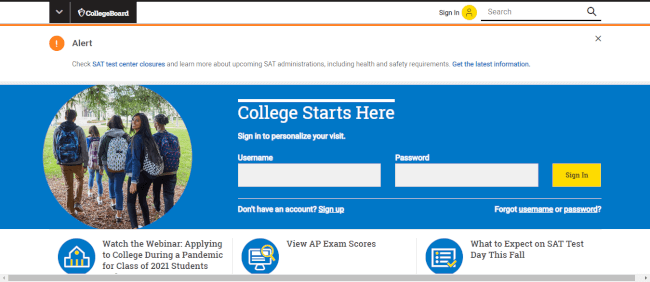 The easy sign-up procedure, useful notes, and clear user-interface make Collegeboard a good site for the students. It is a nice alternative to textsheet wherein you can get notes, course guides, and other resources from the highly qualified professors. It also has question papers and notes for SAT exams.
Further, the site presents the questions in the form of a quiz. This will make the studies more interesting for every student. You can order textbooks and guides form this platform at discounted rates. Besides, you can also sell your old notes and guides on this platform. Collegeboard is one of the best tools for students.
6. Slader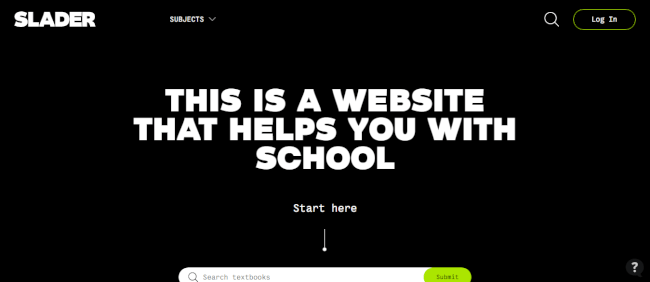 Slades offers a nice replacement to Textsheet with its huge database. It has answers to questions about all the subjects. Apart from the regular studies, you can also get help with your competitive exams. Slader offers high-quality materials and notes for the students who want to gain good grades in any exam.
There are 2 ways to get answers on the Slader site. It is either by scanning the barcode or writing the title of the subject. Slader packages start at an affordable price of $1.99. It has some ads in the free version but overall it is a nice platform.
Also Read: Best alternative to Slader
7. Coursera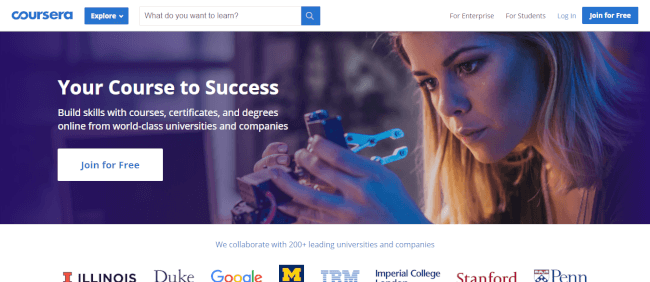 Coursera offers notes, solutions, and guides for every subject. It is used by over 40 million students. You can write the name of the subject in the search bar and get notes and guides. Started in the year 2012 by two professors, Coursera is a real companion of the students.
You can also get the list of online degrees on this site. It runs on both Android and iOS devices. Coursera improves your academic performance every year. Besides, this site contains many materials for different exams. It has a reasonable membership charge of $39 per month. Coursera is perfect for a very student.
8. Crazyforstudy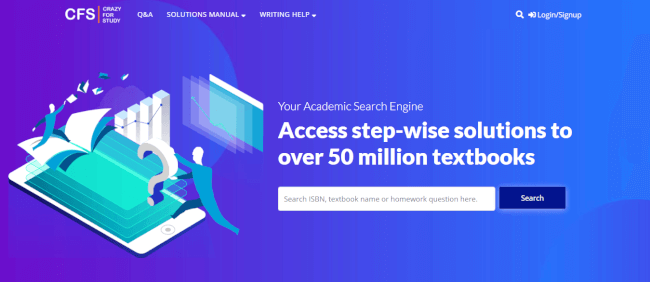 The next tool on the list is Crazyforstudy. It is one of the amazing websites like textsheet that will make your study easier and better daily. This site has more than 50 million books for every subject. All you have to do is to type the subject name and you will get ample resources within few seconds.
Crazyforstudy gives many discounts and offers to the members. You can get good quality resources and notes by experts. Moreover, the site will help you to prepare well for any exam. It also improves the pattern of your studies each day.
9. PaperHelp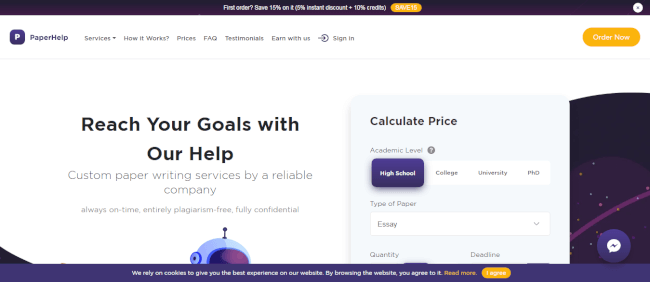 Paperhelp is a nice app that helps you to finish your assignments. It contains the solutions for the toughest questions of your assignments. This site contains resources for the students of the school, college, and universities. You can also order papers from Paperhelp before final exams. It helps you to answer perfectly in your exams.
Whether it is your college test or competitive exam, you can get papers on this platform. It also offers affordable writing services. You can save time by taking these services while completing lengthy assignments of college. It is one of the most affordable apps for students.
10. Quizlet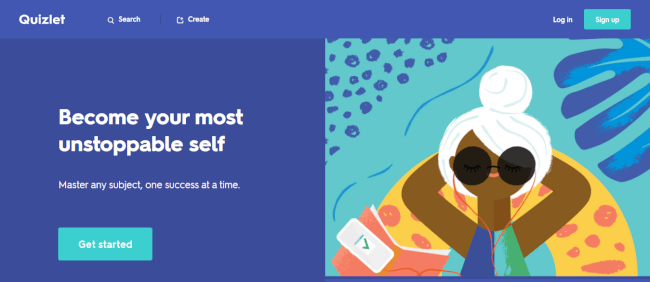 Quizlet makes your learning time more special and interesting. It is used by over 50 million students. You can ample resources and materials for every subject on this platform. Further, this app has flashcards. These cards help you to study more efficiently daily. Apart from the students, Quizlet is also useful for teachers.
You can use this site on Android, iOS devices, and PC/laptops. It is available at an affordable rate of $23.88 yearly. Furthermore, this app makes your studies more like fun and entertainment.
Recommended Reading on Alternativoj: If you're looking for miscellaneous  alternatives check out our posts like Alternatives to Textsheet, Alternatives to Rainierland, Alternatives to Iscribble.
Final words
These are the best websites that work like Textsheet. They provide notes, guides, and homework solutions for every student. The materials and resources are offered by some of the highly educated professors. You can score good grades in your school or college exams and also in the competitive exams. These sites offer various test papers for better ideas of the paper pattern.