Before some years, it was really a hard task to sell the cars, houses, electronic items and many other things. Craigslist is the best platform for online trading of house, cars and many other items. It establishes a direct link between buyer and seller without involving the broker. There are many sites like Craigslist which you can choose to sell or buy various household items.
Numerous sites keep on coming these days but not all are genuine. You may get some fraudulent parties while dealing with some of the sites. If you want an authentic website like Craigslist for online transactions, checkout the below list carefully:
Best Craigslist alternatives
1. US Free Ads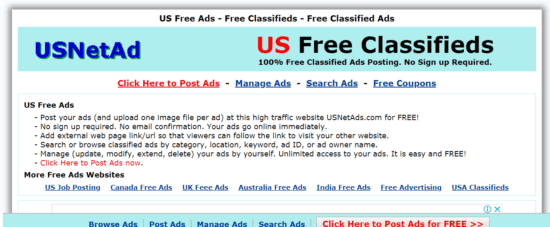 Number one on the list of Craisglist alternatives is US Free Ads. Whether it is a soft toy or a pet, US Free Ads will provide you instantly what you want by giving you proper details on the site. It has a systematic arrangement of all the different items which you need in your routine life such as sports items, electronics, automotive, pets, jewelry and much more. You just need to make an account for carrying out a transaction. Then post an ad if you want to sell the items.
Recommended:
2. Recycler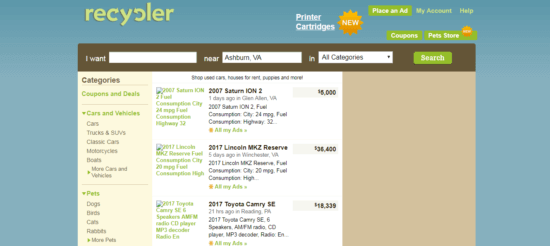 The next on the list is Recycler which is a website like Craigslist useful for both buyers and sellers. Many people sell the used articles here easily. Recycler is one of the most popular websites for online trading.
You can get any information easily on this website such as house rent, the price of pets, cars, vehicles, and many other household items. You can also filter the search by place and the type of item you want. The sellers can provide their email ids and contact numbers so that buyers can connect them from any part of the country.
3. Geebo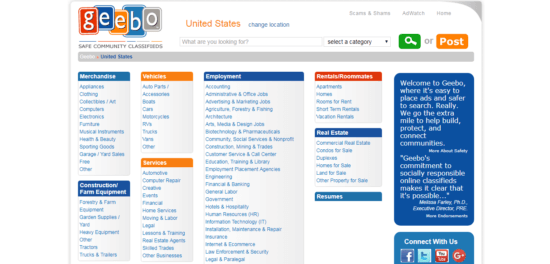 Geebo is another easy option in the list of Craigslist alternatives. Here you can choose for selling and buying any item. Any person can post the classified ads for selling any electronics, cars or vehicles. It is also a website which provides details of many jobs according to the designation and post.
You can search for rental homes or apartments without paying any commission to the brokers. You can also get details of a wide range of cars and their prices.  More than 1 million visitors use Geebo presently per month.
4. OfferUp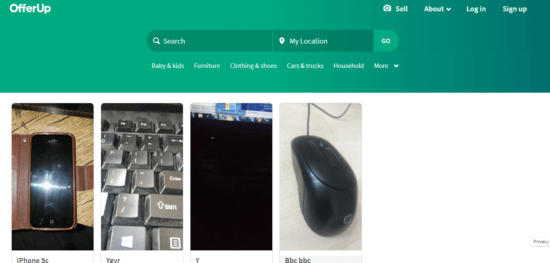 Another Craigslist alternative is OfferUp. This is little different from other websites as it provides an option for negotiation of the prices. It is one of the most advanced sites like Craigslist which will give you genuine items as well as prices. You can download this App on iOS devices as well as Android devices. You can also know whether an item is sold or not on this website. There is a rating option by which any seller can give ratings after using the items.
5. Penny Saver the USA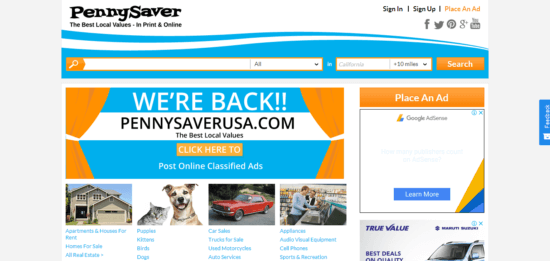 As the name suggests, this site provides you items looking at your budgets. You can buy a vehicle, clothes, mobile phone, home appliances, sports accessories and lots of other things which you need in daily life.
If you want to switch to a new job, you can find it according to place or your post. You can also get the nearby restaurants for ordering the food online. Penny Saver USA also provides the services of plumbers, dentists, carpenters and the details of other professionals in your area.
6. Letgo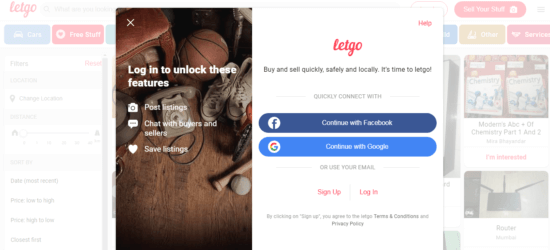 If you are finding good Craigslist personals alternative for selling your used car or refrigerator at a right place, choose Letgo. It provides the option of chats between buyer and seller so that they can deal in an effective way. There is no need to create an account or log in.
The seller can simply post the classified ads of his used items and the buyer can contact him personally. You can also get the rental rooms or apartments on this website within your budget. There are no chances of fraud while dealing in Letgo.
7. USA Today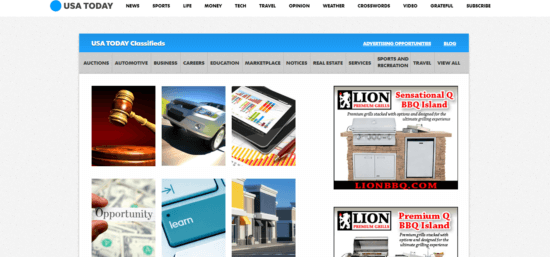 USA Today provides a separate classified section to all the buyers and sellers for posting their ads. You can sell or buy automotive, sports items, education material, and much more. There are also details of real estate offers in this section if you want to buy or sell your house or rent a home to anyone.
USA Today is one of the best sites like Craigslist which provides business information and lots more. You can also post a classified of your educational services or notices.
8. Hoobly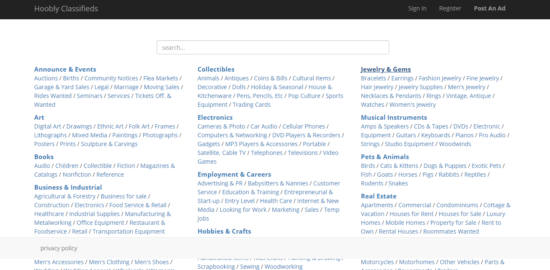 Hoobly has a large collection of various articles which you can shop online anytime and anywhere from your Android devices. You can use this site for providing the dates of any events or seminars to the audience.
There are various books according to the different subject which you can buy or sell. If you want a nearby job, search for it on Hoobly and it will provide you the vacancies in no time. There are several categories in this site such as pets, musical instruments, real estate, vehicles, crafts and many others which you choose depending on your need and budget. According to us this is very close alternative to Craigslist.
9. 10 Day Ads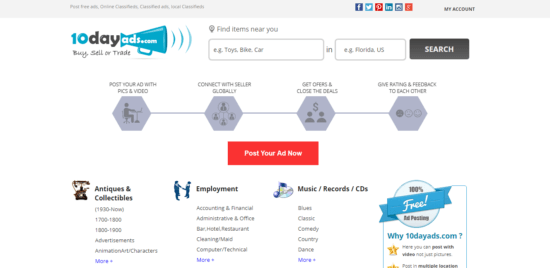 10 Days Ads is another one on the list of Craigslist alternatives which will give you the item which is available at the store near your home. You have to create your personal account for buying or selling any item. It provides you the option to post an image and video of your item so that buyer and seller can get a better idea of the item without any confusion. There is a huge collection of antique articles which you choose for your home decor.
10. Mercari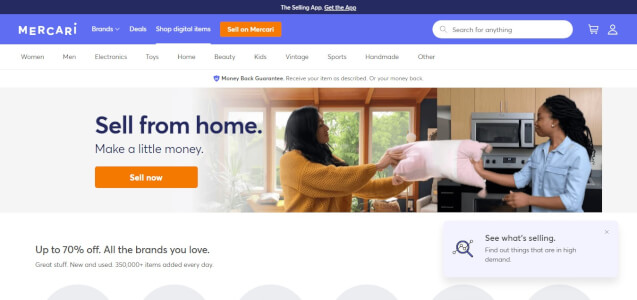 Mercari is a new online platform for selling and buying items. It has a user-friendly interface with amazing features and several options. Mercari can be listed on the list of Craigslist alternatives for online trading. 
This site shows different categories such as toys, home, beauty, and so on. You can list your item under any category. This site also offers huge discounts on the items of your daily use. You can get all the high-quality items from this platform at affordable prices. 
These are some of the Craigslist alternatives which you can select for buying or selling any item at a right price to a right person without fearing to pay extra money. All of them are best for serving your purpose effectively and efficiently.
Recommended Reading on Alternativoj: If you're looking for miscellaneous  alternatives check out our posts like Alternatives to Craigslist, Alternatives to Gumtree, Alternatives to Textsheet.