The importance of classified websites is no longer hidden from anyone! Since long classified websites are known as the easiest mediums to sell and buy products. People are also creating backlinks from classified sites like Backpage for their affiliate websites. 
No doubt Backpage was one of the popular classified websites since 2004, but several complaints were against them regarding different things. In April 2018, due to several allegations like child prostitution and human trafficking, the USA department of justice had seized this brand.
There is no Backpage, so people are usually searching for the best Backpage alternatives. If you are one of them looking for the best alternative where you can get equivalent features like a large catalog of legal classified ads and other things, you are landed at the right place.
 Best Backpage alternatives and replacements  
Here in this post, we are going to provide you top backpage alternative website which may help you a lot and fulfill your need,
So, let's get started without wasting more time!
1. Locanto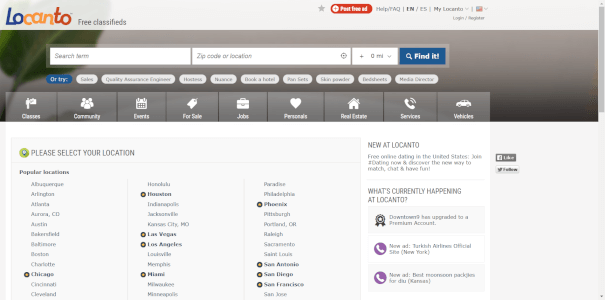 Locanto is one of the best choices if you are looking for backpage alternatives. This classified platform was initially launched in Germany, but now you will find this platform in over 60 countries. You will get several categories on this site like jobs, personal ads, business ads, old furniture sales, real estate, automobiles, and much more. You can easily access this platform from its official apps also, and this app is also available for both android and an iOS platform. Locanto offers easy access to ad posting facilities to its users, and that's why this classified ad website has a huger userbase current days. If you will use this platform, then there is always a high possibility that you will get a good response. The Indian version of Locanto is quite useful and popular for matrimonial ads.        
2. Letgo.com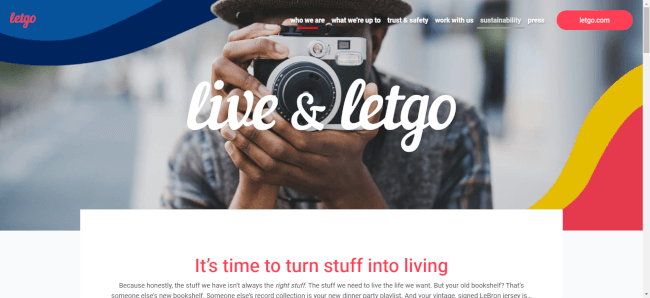 If you plan to sell your old product and search for the best backpage alternative, then LetGo is a highly recommended classified ad website for you. The former CEO of OlX founded this platform in 2015; this site has expanded with immersive numbers of the user base.
The best thing about Letgo sit is you will get a smooth and easy to access interface. On the homepage of this site, you will get different major categories. Down to the home page, you can get different products and service listings added by people. 
To get access and save a listing, you have to log in to this site with your username and password. Another best thing about this platform you will get, which is social sharing facilities. Letgo platform provides both androids and the iOS app, so install today and try it today!    
Also Read:
3. ClassifiedAds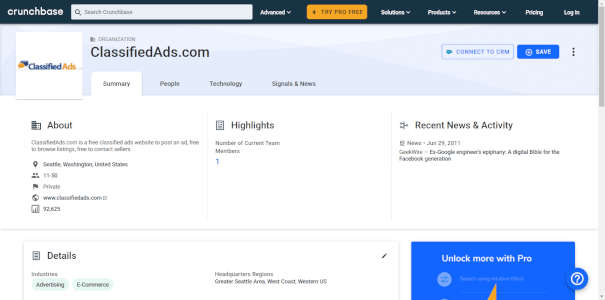 Searching for the best backpage alternative sites? if yes, then the next recommendation from us is none other than the ClaasifiedAds site. This is a Washington based site where you will get wide ranges of categories to access and post. You all need to click on the post ad option and simply create your ad.
Due to its wide and expansive user database, this is now one of the high traffic classified ads networks that can be very effective.
This platform offers HTML add facilities to the user to ease businesses to list their products as an ad. ClassifiedAds is very strict regarding spammers, so you can trust this site for listing your products.     
4. UKclassifieds
UKclassifieds is our next recommendation as one of the best backpage alternatives. Currently, you will get more than 750,000 listings on this website with different categories. This is a UK-based classified website where you can get listings with different categories like sports, properties, drinks, health, beauty, and other services.
No doubt this platform is best, and one can easily find whatever he/she is looking for within a few clicks. You will always find this website well organized and very specific.
As per the strict user policies of the Ukclassifieds platform, you will always get an authentic and genuine buyer and seller on this platform. Whenever you create your profile for register on this site, make sure to provide genuine details with all credential must match your social media handles. If you mismatch your data, this site may declare you as a scammer or fraud and flag your profile.  
5. Gumtree.com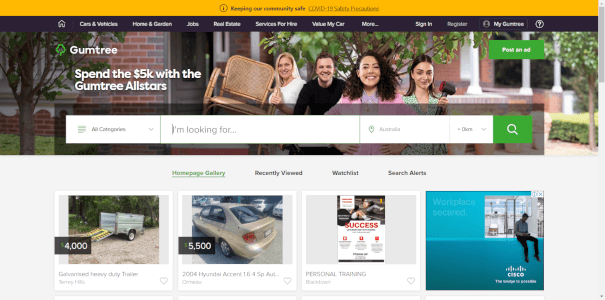 Gumtree.com is the next website. Gumtree is one of the popular and top UK based classified advertising platform. Here you will get several important categories like real-estate, automobiles, vehicles, and jobs.
This is a platform where you can place free classified ads regarding your service and products. To post free ads, you have to create an account on this website and access product lists; you don't need to create an account. This is currently one of the best-classified websites on the web you can use to post ads free of cost.
The authentic huge user base and easy to use interface of this site attracting new users regularly. No doubt, on this platform, you can get huge traffic from several locations for your ads.         
6. Oodle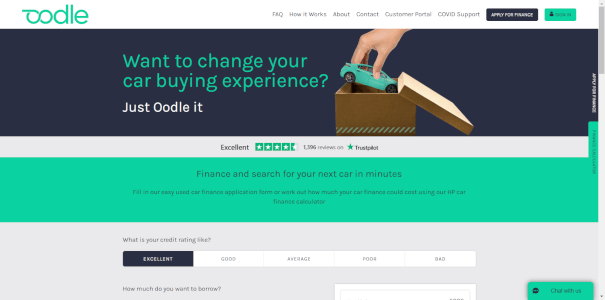 Oodle is another highly reliable classified site based in California. Nowadays, this is the favorite platform of users who are looking for Backpage alternatives. This website is trendy worldwide because of its personals section, which works like a dating site.
You will get several subcategories like other dating sites like men seeking women, casual encounters, dating, women seeking men, and much more on this site. Overall, this website allows users to intermingle, but it strongly restricts escort activities.
Because of its long-standing and trusted userbase, you will get huge numbers of traffic on this site. You can easily sell your product and services on this site with the help of a simple ad. Oodle tracks all user activities closely and frequently detects fake and illegal users to keep its platform clean and safe.  
This site is integrated with the USA today! Because of this, whenever a user posts an ad on Oodle, that particular post will also appear on the newspaper's wall.         
7. Craigslist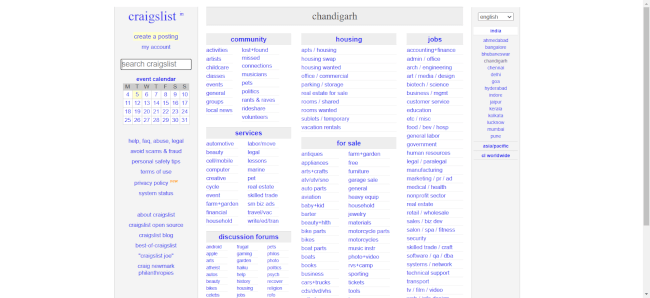 Craigslist is one of the Best Classified sites you can go with if you need it as an alternative to Backpage. This is a reputed and one of the biggest American classified listing websites ever. This platform was launched in 1995 by Craig Newmark in California, US. 
You will get access to this website in around seven different languages like Spanish, German, English, French, etc. This website currently has a vast user base, and you will get almost every category on it. 
This site covers more than 70 countries, so that you will get the best traffic for your ads here. Try it today and share your valuable experience with us.        
8. YesBackpage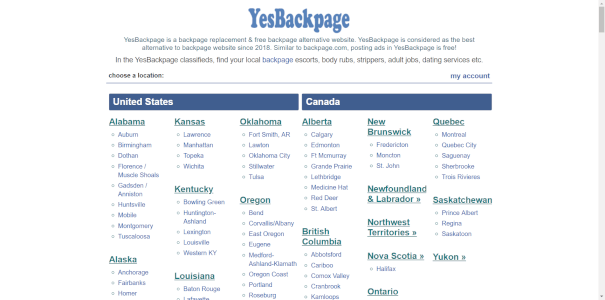 The next website for you is the YesBackpage. This is a great website where you can publish your service and product free. The country filtration feature of YesBackpage is impressive because any user can easily publish and target any country where he/she wants to get traffic.
You will get several categories on this platform for easy references. To use this platform, you have to create an account and list your ad with an image with details; that's all! The buyers will contact you soon after you publish your ad.  
9. Geebo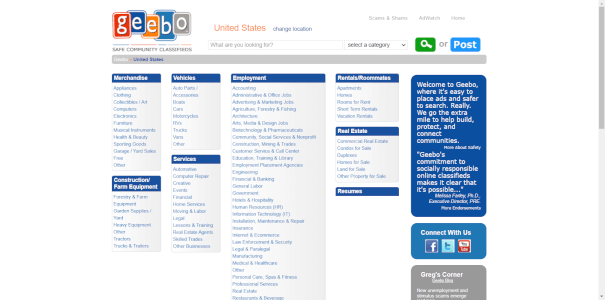 Geebo was established in 2000 and one of the US-based reputed online classified websites. If you are looking for backpage alternative, then you can go with this site.
The interface of Geebo is straightforward and easy to understand. You can publish your service and product ads free of cost on this site without much effort.
 Till now, this platform has gained a remarkable user base and growing amazingly with new and advanced features. Now, this site is improving its service to keep sellers and buyers safe from any fraud.  
10. Luberpage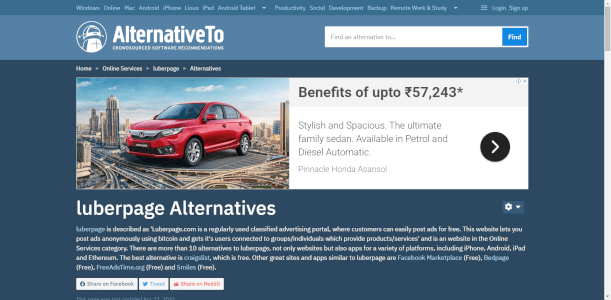 The next, which can be the best alternative of backpage, is Luberpage. You can use this platform to sell old items. Luberpage works flawlessly on a platform like Mac, iOS, window, and android. You can use hashtags to find any products you want on this platform. 
Because of this platform's user-friendly interface, it has gained a considerable user base, and no doubt, you will get millions of people around the world using this platform to post their ads.
You have to post an image with your product or service details; that's all the buyer will contact you soon! Just try it now and share your experience with us. 
Recommended Reading on Alternativoj: If you're looking for miscellaneous  alternatives check out our posts like Alternatives to Backpage, Alternatives to Facerig, Alternatives to ZbigZ.

Conclusion 
Above listed websites are the best Backpage alternatives ever you can access now. These are the most popular and trusted classified websites that offer you a wide range of classified advertisement facilities. Whether you want to place an advertisement or looking for used goods, real estate properties, and jobs, these websites are always the ideal choice for you. Currently, classified ads sites work like a gamechanger for both sellers and consumers to search and place post as per their need.  
Frequent Asked Questions
What is Backpage?
Backpage was the old site of advertisement discovered in the year 2004. It helped many businesses to post their ads. In the year 2002, Backpage was the second most popular classified site in the United States of America. However, this site was shut down in the year 2018 because of posting censored ads.
What is better than Backpage?
Backpage site was closed in the year 2018. There are many other alternatives to Backpage that you can use for posting business ads. They include wallclassifieds.com, classifiedsfactor.com, H1ad.com, Freeadstime.org and so on. These sites post business ads without charging any fees. They also have various categories for posting ads such as pets, electronics, cars and others.
What took over for Backpage?
Backpage was taken over by CityXGuide.com website. Backpage CEO, Carl Ferrer was held guilty of posting adult content on the site. He was also held for involving in money laundering case. Carl Ferrer decided to close Backpage site and he gave all the information and data to the law enforcement.