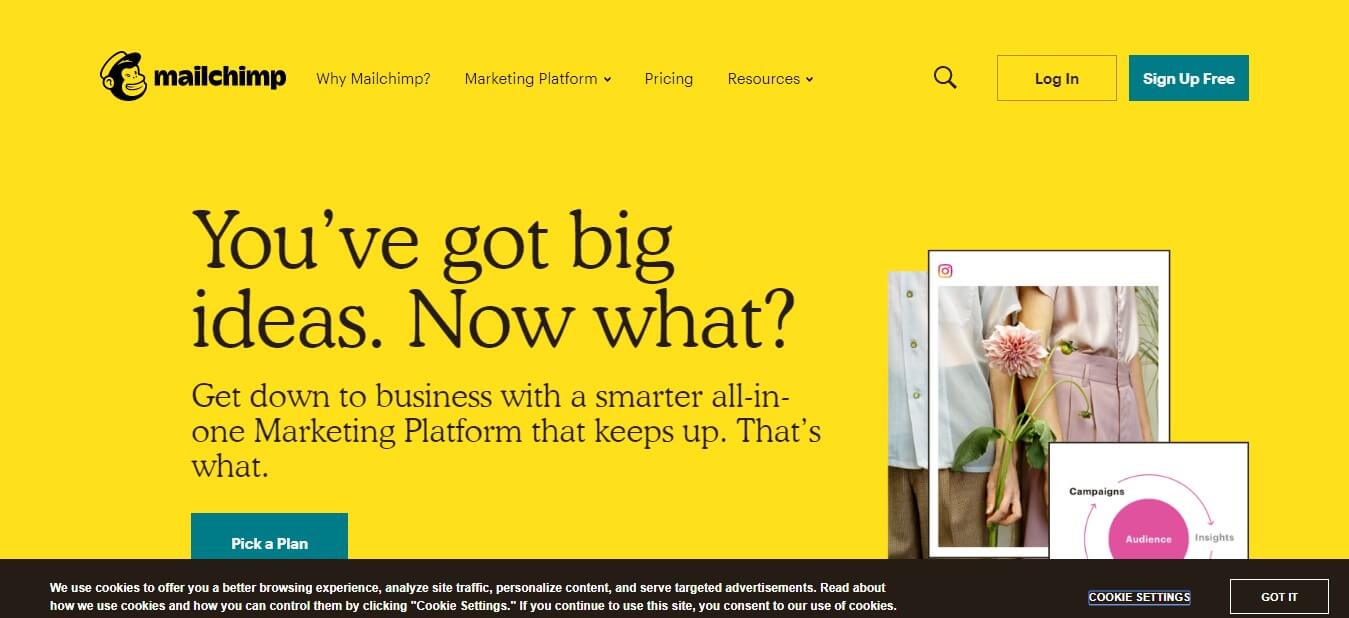 Digital Marketing is accelerating its pace in every small and large industry. It includes numerous marketing techniques such as email marketing, blogging, chatrooms, and others. Email marketing is one of the greatest tools to advertise your products and services. You can draft an email and mention about your company, its history, products, services, and the prices.
MailChimp is a popular email marketing tool used by many small as well as large companies. It has easy setup and amazing features that can be understood even by the unskilled employees. MailChimp has a beautiful user interface so that you can find any option quickly. Apart from that, this email marketing tool comes with theme templates and drag-and-drop campaign builder. In addition to that, MailChimp has the feature of automated email workflows.
One of the major disadvantages of MailChimp is that it can be used only in start-ups. If you want something more advanced, try the following Mailchimp alternatives for your large business.
Best Mailchimp alternatives in 2023
1. Mailjet
Mailjet is one of the latest tools you can use for your business. It has similar features to that of MailChimp. They include a drag and drop visual builder and numerous templates. With basic and simple automation, this tool is easy to use. Furthermore, Mailjet makes it simple for companies to handle their various campaigns. They can send welcome emails, date-based emails and custom emails to the customers. In addition to that, this tool comes with an embeddable sign-up form with codes. The birthday and anniversary emails will be introduced in Mailjet within a short period of time.

Recommended: Best tools like Lemlist
2. Campaign Monitor
The next on the list is Campaign Monitor. It comes with a stunning user interface. You can easily personalize your emails with the help of Campaign Monitor. It manages all your campaigns with the help of automation flow builder and different templates. Further, you can show all the details of your business in the emails. It includes the feature of dynamic segmentation. In addition to that, Campaign Monitor allows you to extend the spaces and dragging text boxes. You can attach the image or videos to show the details of the products and services of your business.
3. Omnisend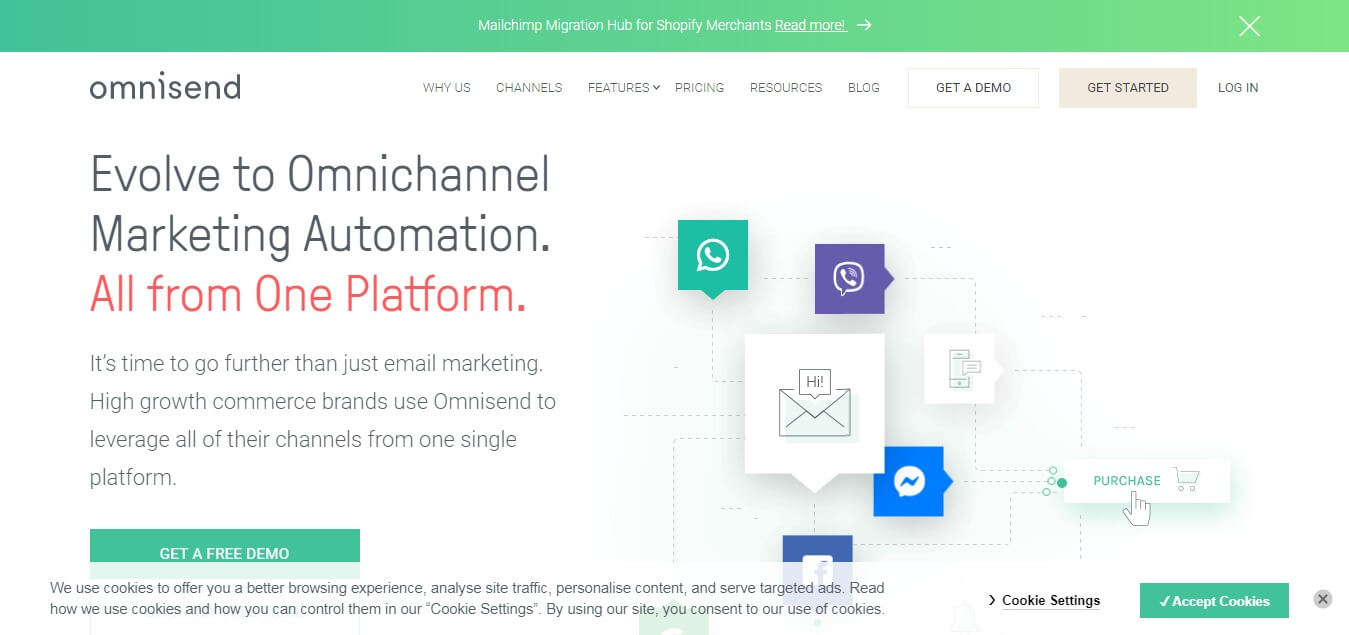 Omnisend is the multipurpose tool you can use for your company. You can draft emails and attach various channels to this tool such as Facebook Messenger and WhatsApp. It comes with the feature of automated workflow. You can combine all the marketing ideas and use them for your company through Omnisend. Apart from that, this tool gives several robust templates for making professional emails easily. Additionally, this tool provides email capture options such as popups, lead generation forms, and landing pages. It includes advanced segmentation for targets. It also has live website tracking for /B testing.
4. TinyLetter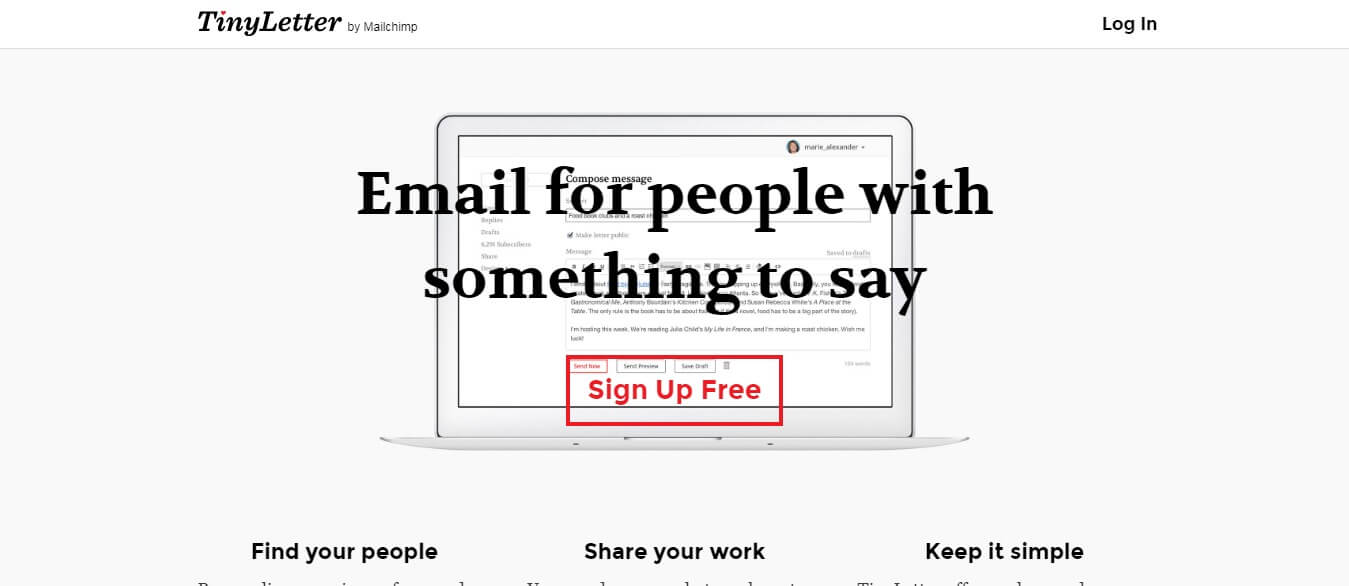 TinyLetter is free to use email marketing tool for writers and bloggers. It is actually a simple tool to be used by small business owners. You can draft business emails and personal emails with the help of TinyLetter. This tool allows you to engage in conversation and read replies of the senders. Further, TinyLetter has a simple user interface which can be understood by artists. It does not offer special templates for drafting emails. All you have to do is to do a simple sign up procedure and use this tool. It has no charges or other formalities at all.
Also Read: 24 Best Ahrefs Alternatives 
5. Aweber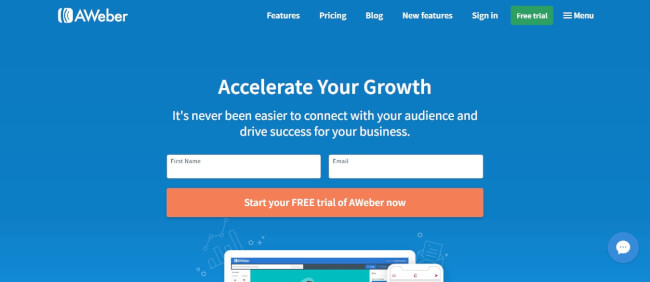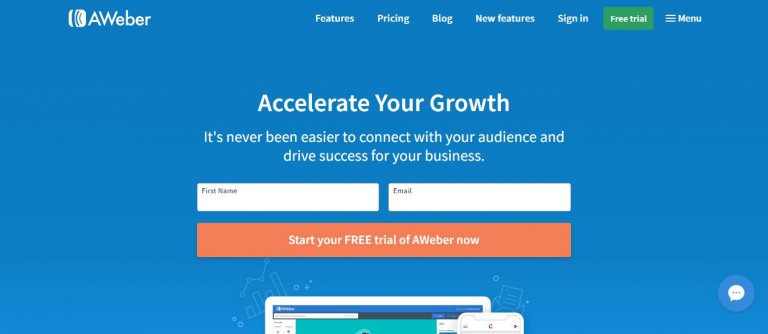 The next on the list is Aweber. It includes a classic visual campaign builder for handling your various campaigns. It contains several templates by which you can draft different types of emails for business or personal use. Further, you can edit the template as your choice and need of the business. It has basic email automation which can be used in start-ups and by artists and writers. It is one of the most cost-effective email marketing tools you can use for your small business. It also provides 24 hours live support to the customers.
6. MailPoet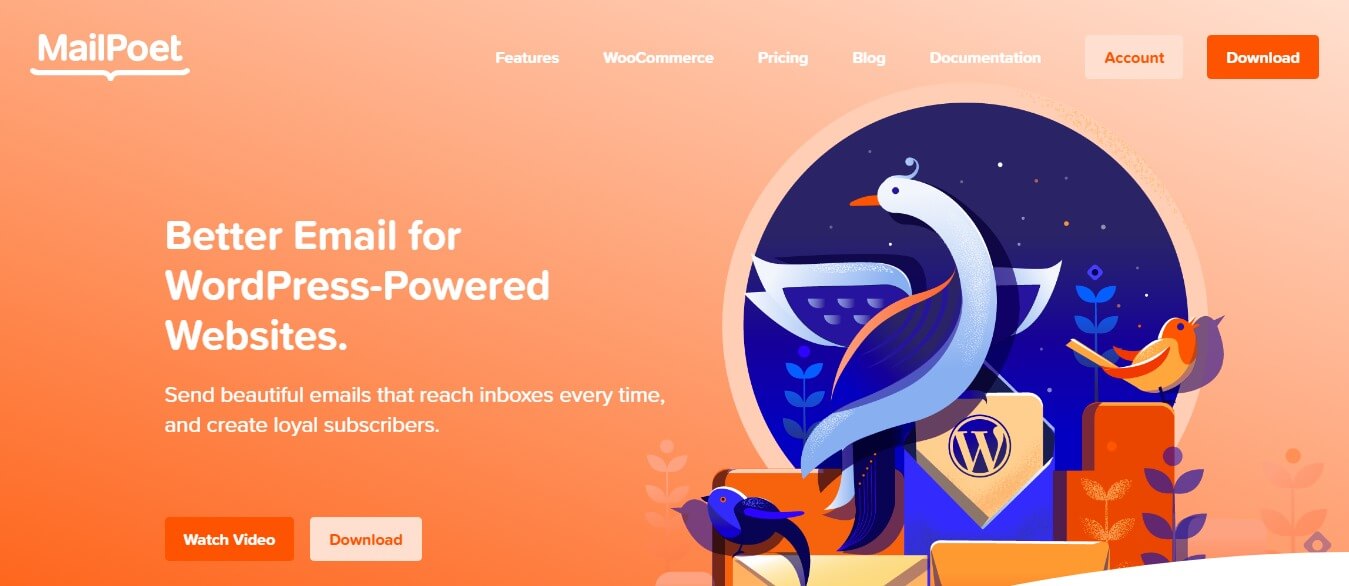 MailPoet is the latest email marketing tool which comes with WordPress features. Many start-ups and small companies prefer WordPress over Microsoft Word for drafting emails due to a variety of features. Mailpoet provides both paid and free version. It contains drag and drop newsletter editor to save time in sending emails. Further, this tool has an automation system for sending all your emails. With more than 70 beautiful themes, MailPoet allows you to create personal, business and birthday emails. It can be used on Android devices as well as PC/laptop. It is a nice tool for designers and writers.
7. ConvertKit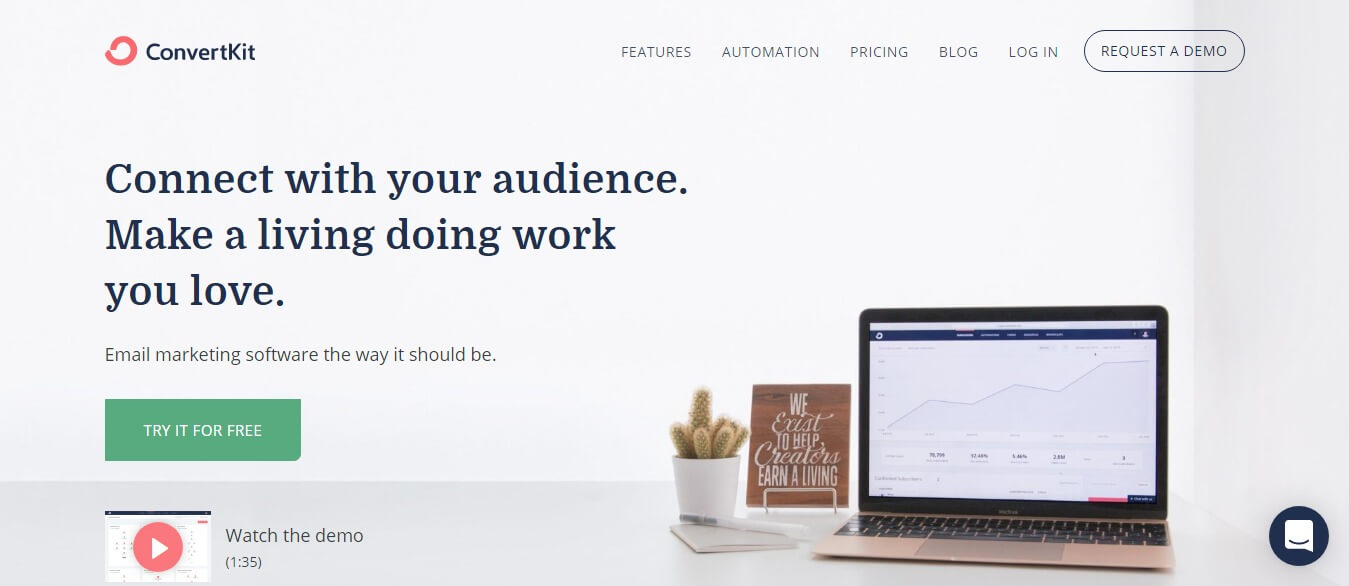 The next on the list is ConvertKit. It is a robust email marketing software developed for writers, artists, and bloggers. It includes a nice user interface with amazing features. This tool has the facility to integrate with list building tools. It comes with easy segmentation and subscriber management. ConvertKit can be linked with Facebook Lead Ads. It makes the task of drafting email much easier and better. You can take a 14-day free trial and then choose the monthly plan according to your business needs. It is very simple to use the tool by which you can send unlimited emails to the parties.
8. Sendinblue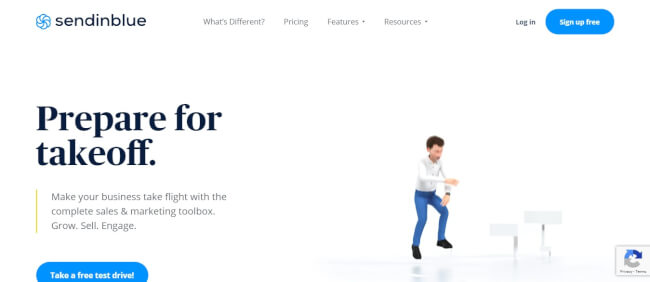 Sendinblue is one of the most excellent Mailchimp alternatives for wordpress. It comes with nice features. This tool can be used with various many e-commerce platforms. You can send campaigns through Sendinblue tool. It allows to create SMS and emails but it does not provide integration with other channels. Sendinblue has many elegant templates for business and personal emails. It has 24 hours of live support and comes with embeddable forms. It has segmentation and targeting features. Through drag and drop editor, it is simpler to attach the emails. This is one of the most affordable email marketing tools you can use.
9. Sendy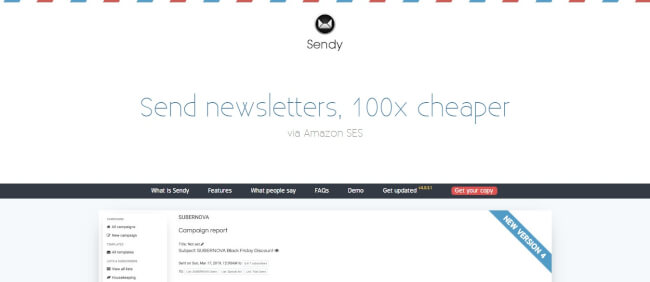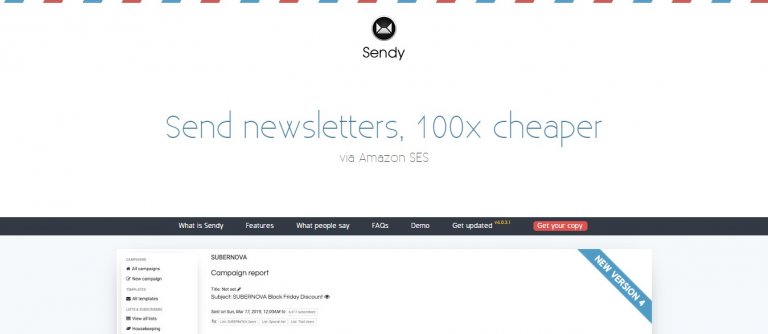 Sendy is an amazing email marketing software designed specifically for small and large business owners. One of the major benefits of using Sendy is that it costs only $0.0001 per email. You can advertise various products and services in an easy manner. It comes with wide features such as autoresponders, automatic bounce, advanced reports, and analytics. Apart from that, you can create more personalized content in emails with the help of customization options. Another benefit of switching to Sendy is that it is one of the safest modes of email marketing for all businesses.
10. GetResponse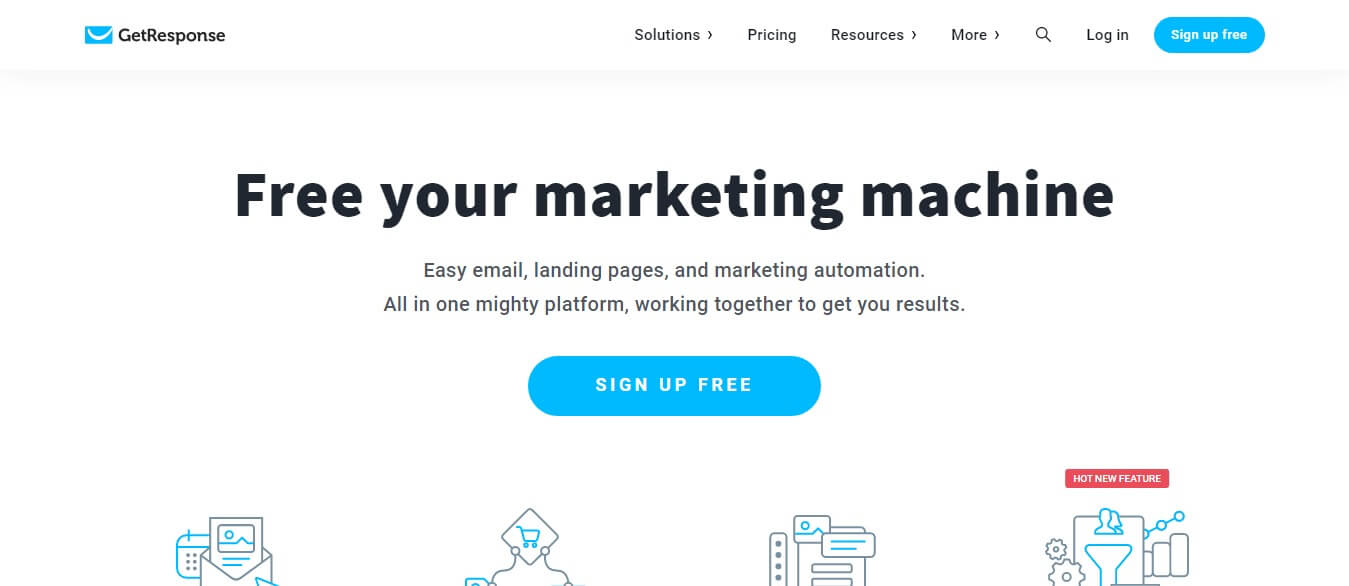 The next on the list is GetResponse software. If you want a simple tool with a robust user interface, this is the right choice. Many top-notch companies have chosen the GetResponse tool for their email marketing. It comes with various features such as landing pages, stunning templates, inbox preview, auto-responders, and others. Apart from that, it also contains superb designs to enhance your newsletters and emails. You can create personal, business and other emails with exact details using this software. For ease of writers and artists, you can use this tool on Mobile and other compatible devices too.
11. iContact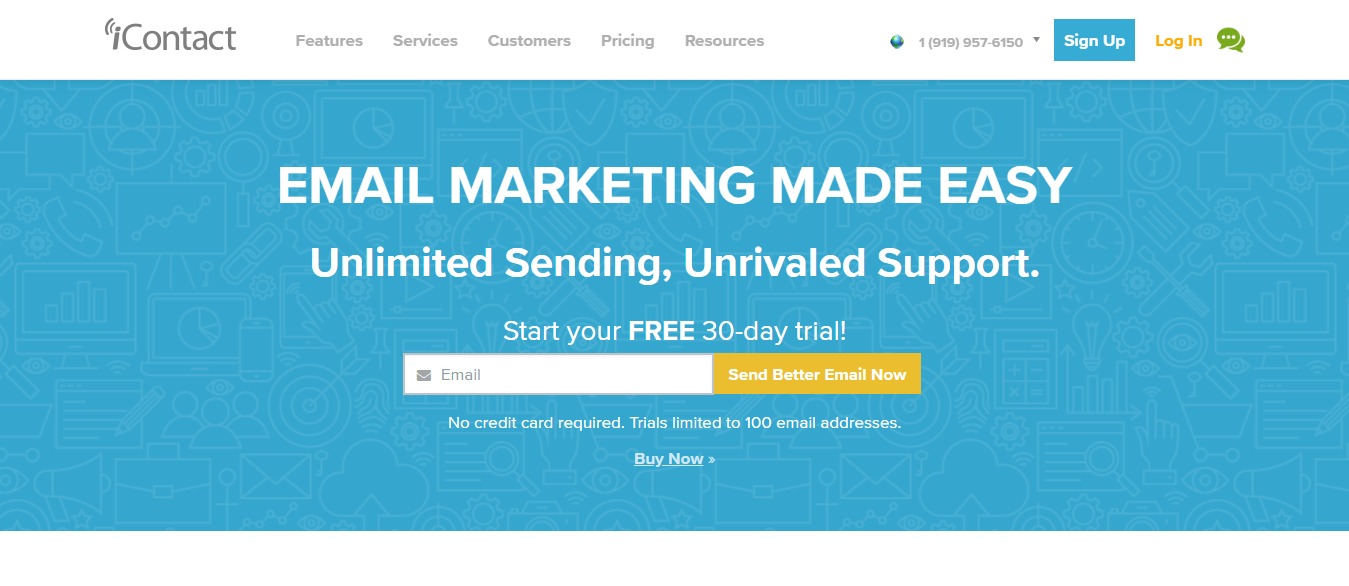 iContact can be used by any professional, small or large company. You can synchronize this tool with other marketing tools. Until now, iContact has been used by numerous small and large concerns. You can easily personalize your emails with this tool. To make your emails more interesting, you can attach Facebook and Twitter posts or sign-up forms. The other characteristics of the iContact tool such as Spam checking, drag, and drop creator, auto reports and others. It also includes advanced features such as in-depth reporting, landing pages, and Email management solution.
12. Active Campaign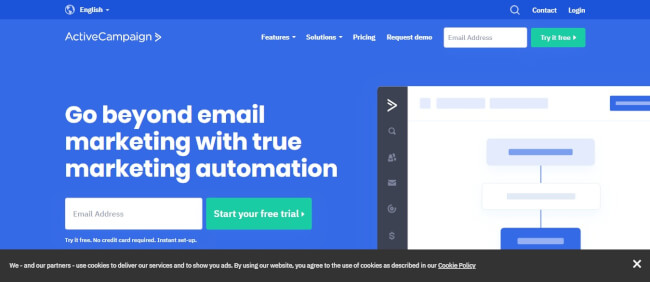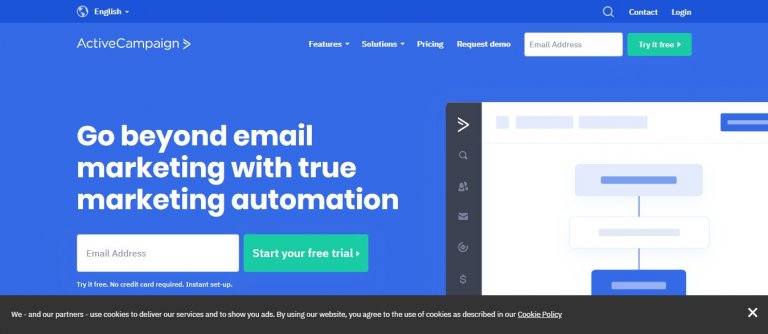 The next on this list is Active Campaign software. It allows handling all your emails in a simple manner. You can select campaigns in different modes such as automated ones, RSS triggered, auto-responders and others. This software comes with numerous features such as segmentation, free image hosting, HTML templates, auto-import of contacts and others. The monthly plans start from $49 to $149 from which you can choose the plans according to your needs. It also manages your contacts thereby saving time. By taking the paid version, you can send unlimited emails.
Also Read: 13 Best Tumblr alternatives
13. Constant Contact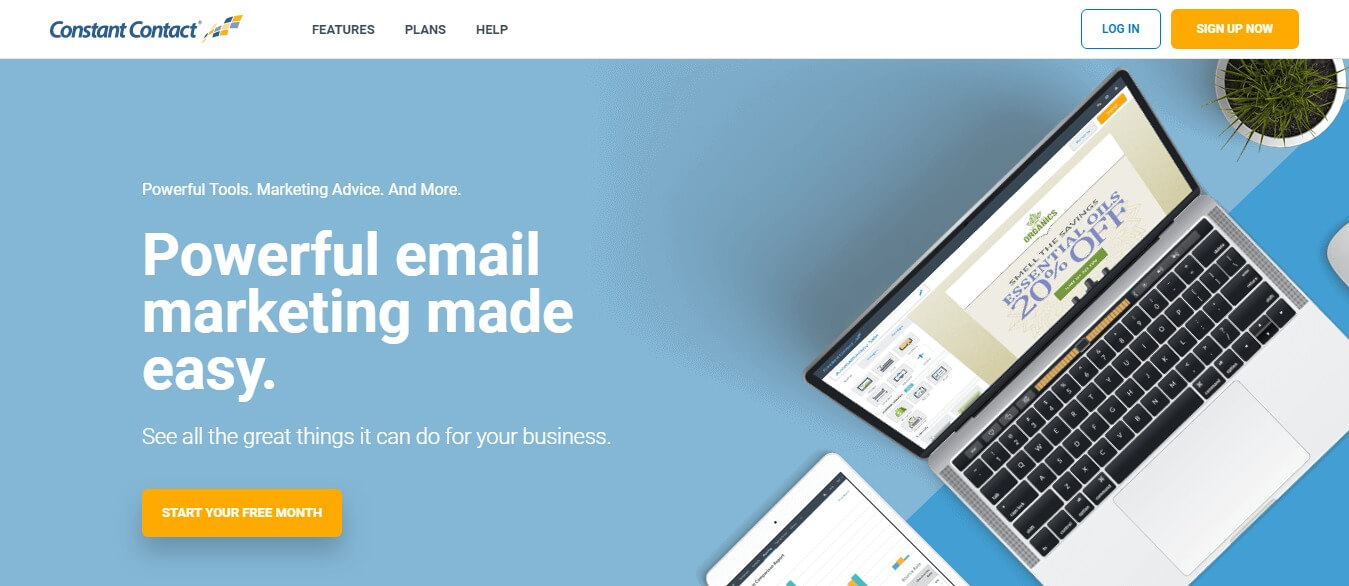 A constant Contact is a robust tool for managing emails. It has a good user interface for the comfort of users. It comes with Real-time reporting tool to know the response of the customers after you send the emails. Constant contact includes drag and drops creator, beautiful templates and much more. Plus plans allow you to create anniversary and birthday surveys. It makes it easy for you to import Excel of your contacts. You can know about inactive contacts and bounce rate. The rates of this tool depend on the number of contacts.
14. Maropost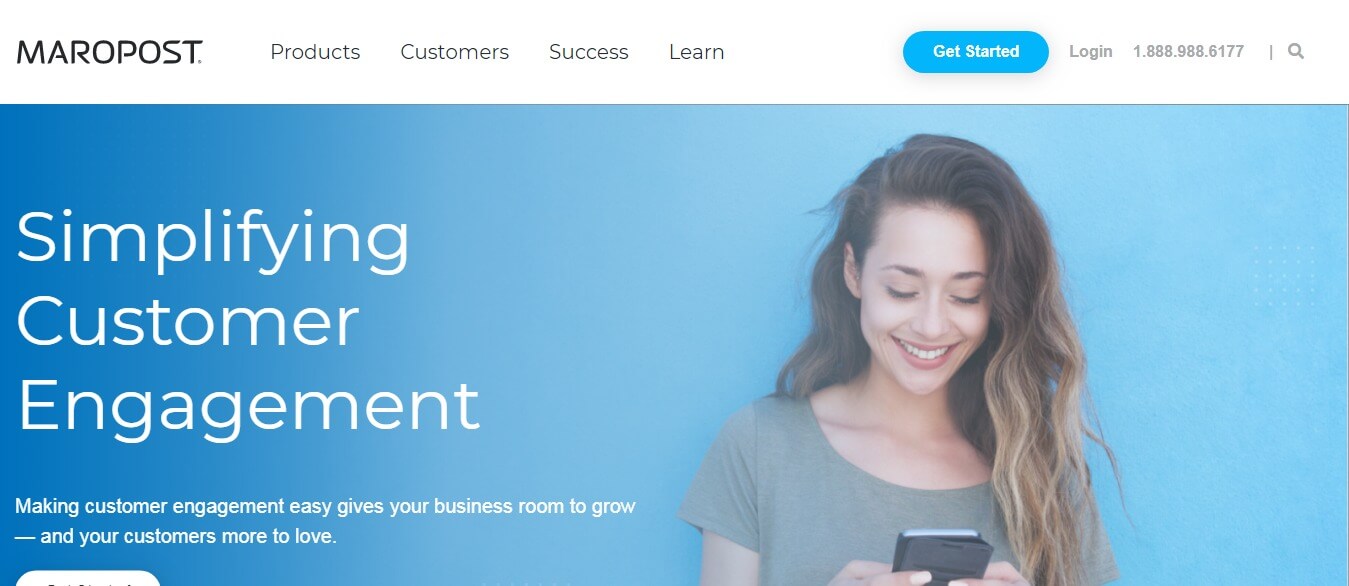 Maropost is a good tool for a small business owner. It contains many robust features such as automation campaigns, split testing, and others. You can draft various emails such as birthday and anniversary emails. Maropost allows you to send unlimited emails to your contacts. Besides that, it can be easily integrated with tools such as Oracle and Salesforce. It helps in connecting with your customers in an easy manner. In addition to that, you can attach social media posts and various channels to attract customers and increase traffic. It is a must have tool for your company's growth.
15. Emma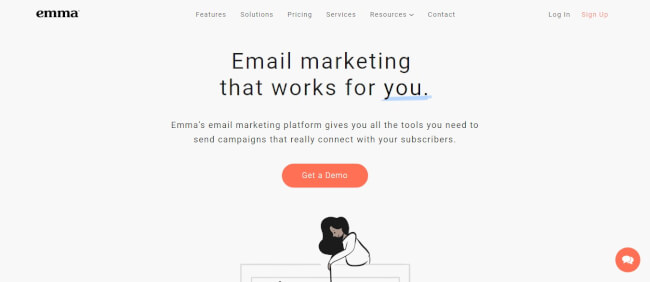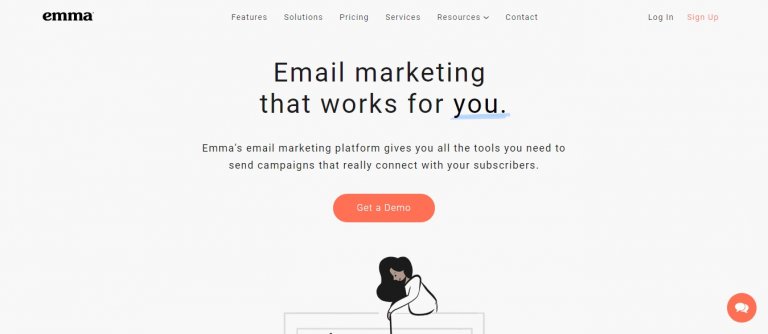 The last on the list is Emma email marketing tool. It contains various robust templates for drafting emails. Apart from that, Emma has a stunning dashboard to view all the progress of your firm. It manages various projects simultaneously. For simple analysis, this tool codifies email's metrics into mailing score. In addition to that, this software makes it easy for the company to advertise its products and services. The beautiful user interface is one of the major benefits of selecting Emma software.
16. Hubspot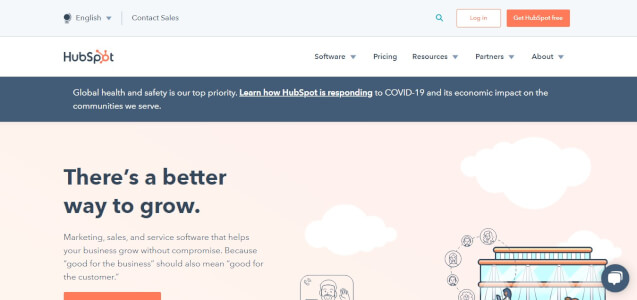 Hubspot is the best Mailchimp alternative that you can use for sales and marketing. It helps you to grow and expand your small business. Further, this tool offers free CRM for doing various tasks. It also helps you to find genuine leads and increase your business sales. Apart from that, this tool helps in improving customer relationships. 
Additionally, Hubspot comes with many amazing features such as drag and drop editor and different website themes. It helps you to do proper analytics in the sales and marketing areas and take the right decisions. Moreover, this app helps you to schedule the meeting with creditors and suppliers. It also comes with an email automation feature to save time and simplify the receipt and payment procedures. 
Recommended Reading on Alternativoj: If you're looking for marketing tools alternatives check out our posts like Alternatives to Mailchimp, Alternatives to WordPress, Alternatives to Hunter.io.
17 NotifyVisitors



NotifyVisitors is a mailchimp alternative that provides powerful marketing services to businesses. It brings real-time insights, advanced segmentation and reporting tools that allow you to better understand your target audience and deliver tailor-made campaigns. 
You can create multiple campaigns, track engagement levels and results, build custom email templates, automate tasks and generate leads. With NotifyVisitors you have the analytical power to succeed in your marketing efforts. The best part: it's affordable and user-friendly for businesses of all sizes.
Conclusion
You can try these Mailchimp alternatives for small, medium or large size business. From drag and drop creator to HTML templates, these tools provide everything necessary for email marketing. Apart from that, they also provide affordable and monthly plans for small business owners and writers and artists. They are also safe and have superb features to provide you the best results to contribute to your firm's growth.