Ark is Studio Wildcard made a multiplayer survival-based video game inspired from Steven Spielberg's Jurassic Park. The game is about the Mysterious Island of Ark that is a home for dangerous creatures, you have to learn to survive or die as there is no middle ground. This game is fun-filled, but its technicalities and the long completion time makes it an odd one for players. This is why one feels to look for other better option. 
List of games like ark 2023
1. 7 Days to Die 
7 Days to Die is a third world war inspired survival simulator game. War created an extremely volatile place with zombies. The game doesn't have any real motive but to escape and to survive in a world for which you must do everything. The player gets dropped off in a procedurally generated random world and has to look for supplies and necessary items that are helpful in the survival. The safety from zombies is created with a day and night cycle shown in the game and zombies appear to be less dangerous during day time. The player has to face the overwhelming attack of the zombies on its shelter on the 7th day of survival. The game ends when the player's defense does not sustain him from the sheer number of enemies. 
Highly Recommended: Best and free games like Tinierme
2. Raft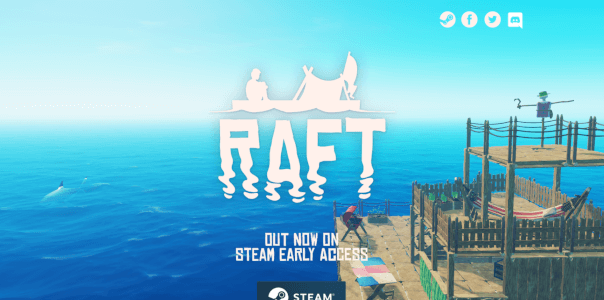 In this fight for survival game the player finds himself/herself in the middle of the ocean on a raft, one has to use their instincts to save his/her life. When survival becomes beyond reach then one decides to look for the equipment's to upgrade the raft to increase the chances of survival. Even after being lucky enough to be able to upgrade one's raft that enables you to sail to the horizon, one has to keep a close watch for water's killing machines: sharks, as they are always hungry for you. It seems to be a fun game to survive on a raft and hunt for the ocean debris to upgrade the raft by using the collected stuff correctly on the raft. Other than this for extra supplies, one has to swim on to the reefs, again taking a high risk of losing your life to the sharks. This is a lovely game to enjoy the deadly ocean with your friend without getting seasick.
Highly Recommended: 14 Games like Clash Of Clans
3. The Forest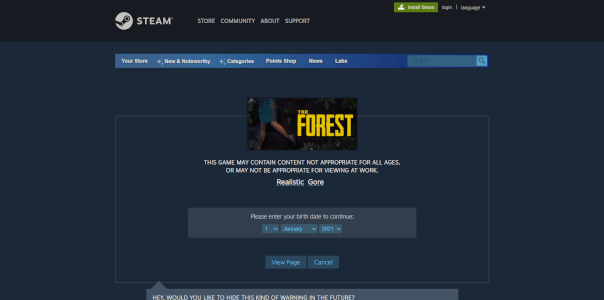 Another name is one of the best survival games like Ark is 'The Forest'. There is nothing in particular as a mission or quest, it just allows the player to freely explore its surroundings. Following a plane crash, the game is more than just a survival simulator. It is about rescuing your child from cannibalistic beings. After regaining your conscious, you happen to see your son being taken away by the primitive man-eating people. The player collects himself/herself after the shock and decides to rescue his/her child from these creepy creatures via scrutinizing the situation and finding the ways to do the same. The game throws at you the question of choices repetitively as you are not fighting bad people rather a different type of creatures. One can feel like a stranger trespassing the land of clam community. Still, your aim matters and you have to do everything to achieve your goal of saving yourself and your son in an odd/difficult situation. 
4. Subnautica
Subnautica game is about an uninhabited planet in which the player finds themselves under the ocean water and to survive this one has to build a submergible and keep on updating the survival techniques in it. One is able to travel on the ocean ground with their submergible providing you the ability to hunt for the resources required overall. Two islands give you additional area in the game to cover and find adventure on its own kind. The mission of the player in the game is to keep with your nutrition, hydration and oxygen levels up-to-the-mark to survive and move on to higher levels that unlock subsequently. Various creative modes are there in the game to maintain the interest of the player. 
5. Conan Exiles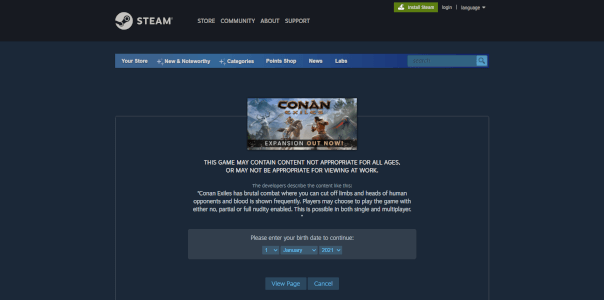 Conan Exiles is a game very much like the Ark. The Hyborian age game makes you a person that has been given a death sentence. The game actually begins when you get rescued by the Conan and then you have to fight for your survival in the forest area.  This land has various deadly creatures like hyenas, lions, etc. now you must react to your surroundings quickly so that you stand a chance of survival. It gives only two varieties of habitats at this time but allows you to use all techniques of survival to complete the map area of 53 square km. 
Highly Recommended: 10 Best Games like Zwinky 

6. Block Story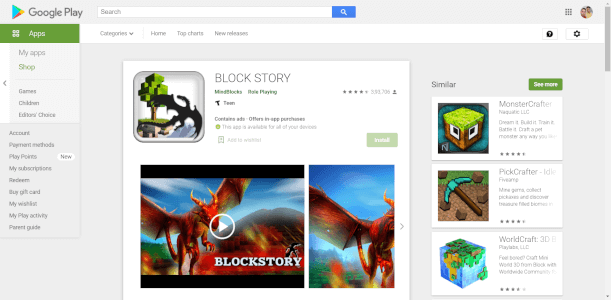 Block Story is a Minecraft-Style, role playing game. It is available on all electronic gadgets such as mobile and PC. This particular one is very much similar to 'Ark: Survival Evolved', as it is also themed on the various wild beast, dragons inclusive. Above all the chief charisma of the game is its structure building. A survival roleplaying element with a 3D voxel, sandbox gameplay makes it one of the best games of its kind. 
7. Wurm Online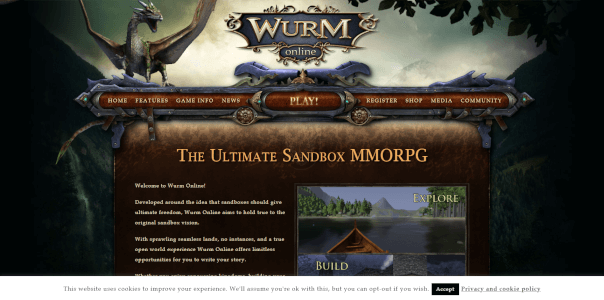 One of the best critics rewarded 'freedom to do as you wish for' game: Wurm Online. It is a 3D role playing multiplayer online game evolved by Code Club AB. This one begins with building everything in the game from scrape. You use tree wood, rocks, and metal for various construction motives. Gathering and fabricating needs tolerance in the game, once you are done, it is thoroughly satisfying.
8. PUBG
Inspired by Japanese movie 'Battle Royal', Brendan Greene created PlayerUnknown's Battlegrounds which is also known as PUBG. It is a royale, online multi-player battle game which allows as many as 100 players to play together. The players get dropped on an island where he has to survive by getting necessary supplies and guns via ransacking the buildings and the last man standing wins at the end. PUBG is a survival game with the added spice of condensing play area giving it a fast-pace. All of this adds up to a very addictive and one of the most welcomed games of its group.
9.
Rust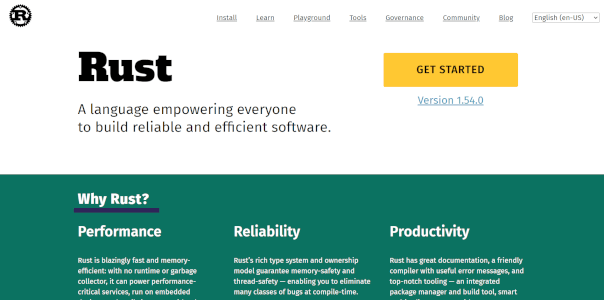 Rust is the action game containing the magic of the virtual world. It can be played by 300 people at a time. Further, this game works on Windows and Mac operating systems. It became popular among the game lovers within a short time. Rust game is similar to Minecraft and PUBG. It helps you to engage in different battles and select weapons. 
This game also helps you to prepare during critical situations. It offers you the opportunity to survive on the dangerous islands among the creatures. Moreover, it tests your ability to extract the maximum benefits within the limited resources. You have to survive on the island by protecting yourself from other players. Furthermore, it includes a large community. 
Above are some choices to get indulge in which can be a good alternative for games like Ark. All of these have one or the other feature which makes them worth playing at least once.
Recommended Reading on Alternativoj: If you're looking for gaming alternatives check out our posts like Games like The Dark world, Games like Clash of Clans, and Games like Minecraft.