Before the Marvel Cinematic Universe came around, few people would have expected Thor to become one of the biggest names in the superhero genre. However, following his introduction in 2011's Thor, the character has become one of the tentpoles of the MCU's hold on popular culture. His success in film has translated into plenty of other properties, such as the Thor: The Dark World video game released in 2013 and based loosely on the film of the same name.
This game was a surprisingly fun, easy to pick up mobile RPG that allowed players to take control of the legendary God of Thunder. The cast might not have been pulled from the movie, but it did include top-tier voice-over talent, such as Travis Willingham and David Wells as Thor and Loki, respectively. The mechanics have just enough depth and ability to customize your Thor without becoming overly complicated or difficult to play.
Of course, this wasn't Thor's only foray into the world of video games. Young Thor, which was released for the PS3 and PSP in 2010, is a side-scrolling beat 'em up that follows the adventures of a very cartoonish version of Thor. You can even find the hammer-wielding god in online slot titles from Foxy Games. They have Thor's Lightning and 2 Gods Zeus v Thor, which trade heavily on the accepted imagery of the Norse god. Thor is also set to appear in the upcoming sequel to God of War, sporting a decidedly more realistic physique when compared to his Marvel counterpart.
Of course, if you're looking for a game similar to Thor: The Dark World, there are plenty of great options to try out. Whatever console you play on, there is a title out there for you to try.
Best Games like Thor The Dark World Alternatives
1. Marvel's Spider-Man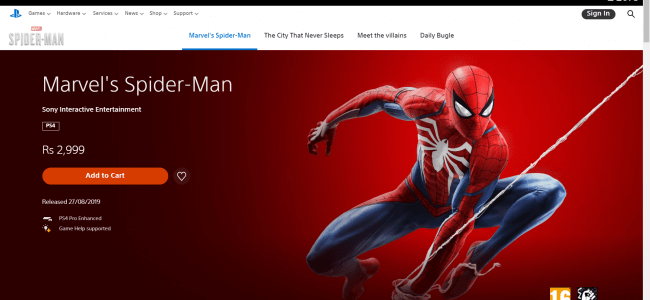 Though this is set in a universe where the rest of the Avengers operate, Thor doesn't make an appearance. Still, it is one of the most fun games based on a Marvel property you can ask for. The swinging mechanics are incredibly satisfying, making moving around New York City as the web-slinger as rewarding as the deep story and intense combat. The game takes some deep cuts from Spider-Man's long publication history, updating some of his more obscure enemies for the modern era. An expansion following the character of Miles Morales was released in 2019, with a full sequel in the works for next year, so there is plenty of content to enjoy with this game.
2. Astral Chain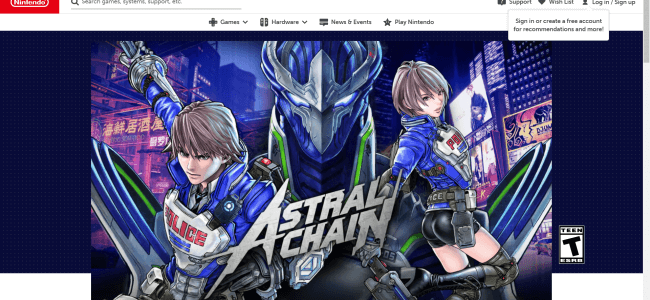 This is a very different game, but it brings a lot of the same energy and fun from Thor: The Dark World into a different setting. Astral Chain is a Switch exclusive that follows two members of a police special task force who are assigned monster-fighting duty. Alien creatures have invaded the world and you have to use your special powers to take them down. It has an innovative combat system that makes controlling two characters at once surprisingly easy and fun. There are big boss fights, really slick combat mechanics, and stylized graphics that make it look like nothing else on the system. The fast-paced combat is worth picking the game up for, but the charming world and characters make this a game not to be missed.
3. Children of Morta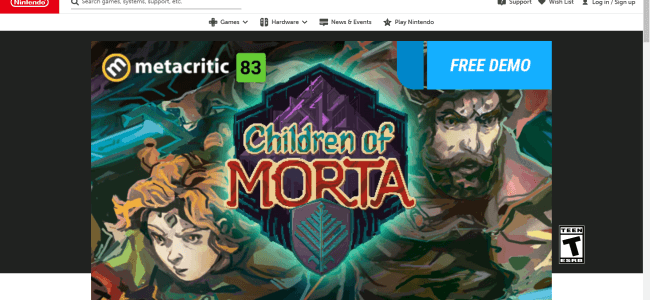 This roguelike hack and slash game came out in 2019 and follows the story of the Bergson family, who bear the title of Guardians of Mount Morta. They fight desperately against a sinister force known as Corruption, which threatens to destroy not only their family but the world they live in. Each playthrough follows a different generation of the family, with randomized stats and levels, but the story that is unlocked slowly as you proceed through the game is really fun. Just like the Asgardians in Thor: The Dark World, there is plenty of drama and in-fighting among the Bergson family, but they each try to accomplish their task as best they can.
Recommended Reading on Alternativoj: If you're looking for gaming alternatives check out our posts like Games like Clash Of Clans,  Games like Minecraft, and Games like Tinierme.