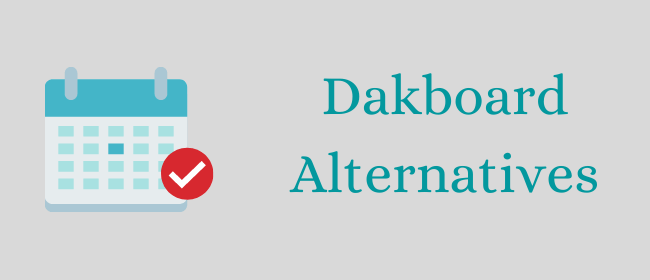 Calendar rules our life daily. The first thing we check after getting up in the morning is date and time. Now, we do not rely on those bulky calendars that consumed the whole wall in the home during our childhood. It is the era of digitalization and calendar also related to digitalization. 
You can now get the date, time, weather report, and other details on Dakboard. It is the digital calendar for making your life easier and better daily. It also helps you to fix meetings with the clients and schedule your professional events. Besides, you can also share images from different tools using Dakboard. 
But there are some drawbacks in using Dakboard such as:
You cannot make use of shared Google photos with this tool.

It comes with a Premium feature for trying better features. 
Best alternatives to Dakboard 2022
You can try free dakboard alternative for making daily schedules. The alternatives of Dakboard are as under: 
1. CalenGoo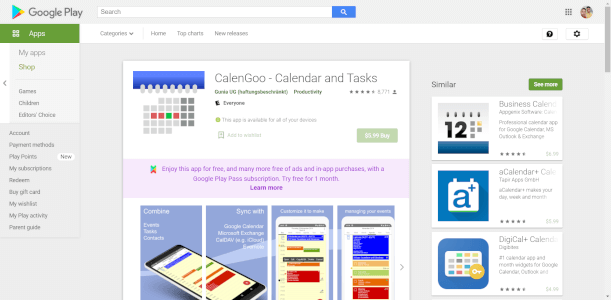 You can now know the date, time, and month in a single view on CalenGoo. It is a robust app that offers a clear view of the calendar. One of the major benefits of using this app is that it works even without internet connection or Wi-Fi. You can use this app while traveling by car or flight. 
Further, this app has many bold colors to use while showing events. It also comes with widgets for monthly views and other details. 
2. DigiCal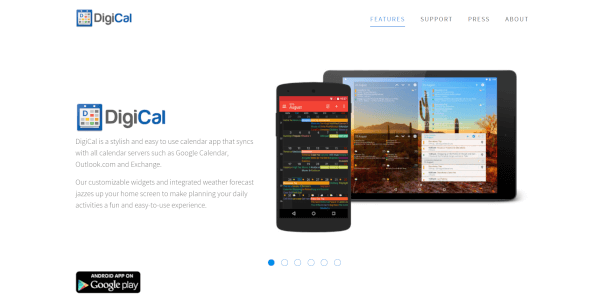 This is a nice alternative to dakboard that can plan your life perfectly. It can record all the dates of meetings, events, and functions. Further, it contains a dark theme so that you can view details even at night. 
DigiCal has 27 languages for easy use. It also comes with different widgets for different tasks. Moreover, this app shows different time zones. You can also get weather updates on DigiCal app. Furthermore, the buttons help you to snooze and navigate. 
Also Read:
3. Synk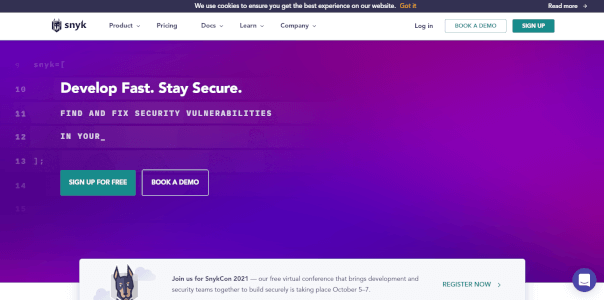 If you have iOS devices, you can go for Synk. It is the digital calendar for making your professional life easier. You can get the full list of upcoming meetings and events on this app. Besides, you can also mark the birthday and anniversaries of your friends and family members. 
In addition to that, this tool helps you to mark the date of your presentations, movies, and parties. It organizes the events that go into your life each day. 
Also Read: Best alternatives to LinkTree 
4. Rainlendar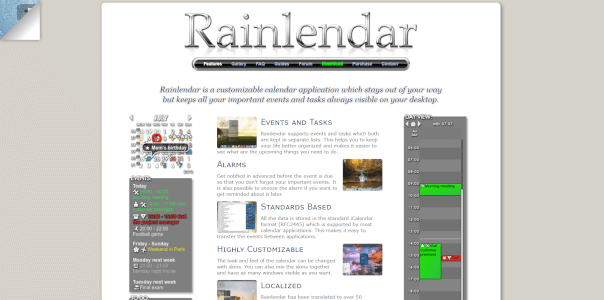 Rainlender works on platforms such as Linux, Windows, and Mac. You can use this app with other calendar apps. It helps to mark all the important events and meetings on a single screen. This will make the task easier day by day. 
Additionally, it can run with Google Calendar to record all the events. It has several languages for use in any part of the world. You can also get the time zones of different countries of the world. 
5. Calendate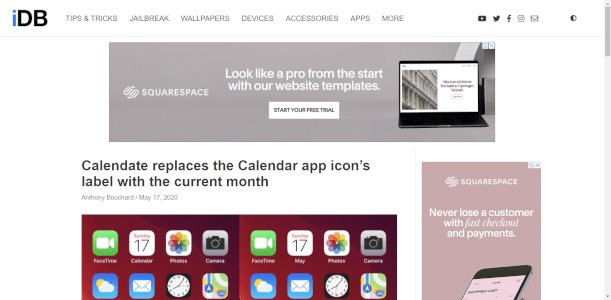 If you want to mark the dates with beautiful themes and icons, you can choose Calendate. It is one of the best sites like darkboard for organizing personal as well as professional life. The app comes with amazing themes to mark dates for events and appointments. You can also save birthdays and marriage anniversaries on Calendate app. 
In addition to that, this tool gives weather reports from different countries. It also allows you to send emails to your clients. 
6. Annual View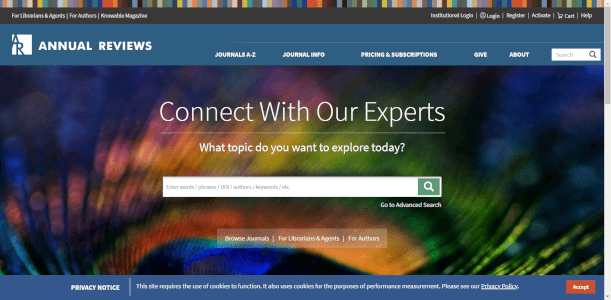 The app on this list is Annual View. You can get all the updates on one page with the use of this app. This app saves the dates of your meetings with clients and other events. You don't need to remember every date or miss an important meeting. The annual view app will notify you every day and saves time. 
Further, it is very simple to use this tool. You need to only double click on the date to view the events. 
7. OurHome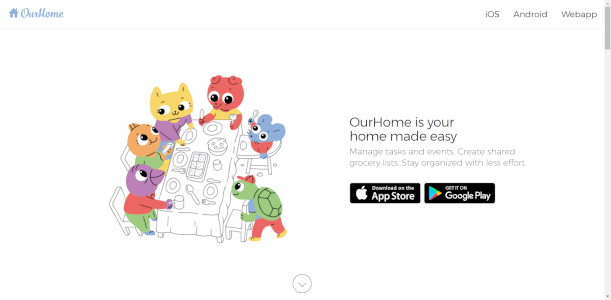 OurHome is the planner of your family tasks. You can create a list of things that you have to finish in the day. It becomes easier to refer the list while going out for buying groceries or paying electricity bills.  
Further, this tool works on both mobile phones and PCs. It has an easy user interface to be understood by anyone. Besides, you can also receive some rewards after finishing some tasks. Moreover, OurHome manages your home tasks efficiently. 
8. CalenderZ

The next app is CalenderZ. It is an easy app with robust features. You can use CalenderZ on Android as well as iOS platforms. It helps the professionals to fix meetings and important appointments. You can get the list of every meeting on this app. 
CalenderZ has a simple process of signup. It also has an elegant landscape mode to show all the details clearly. Moreover, it has the feature of automatic adjustment. Furthermore, this is free to use the app on Android or iOS platforms. 
9. time tree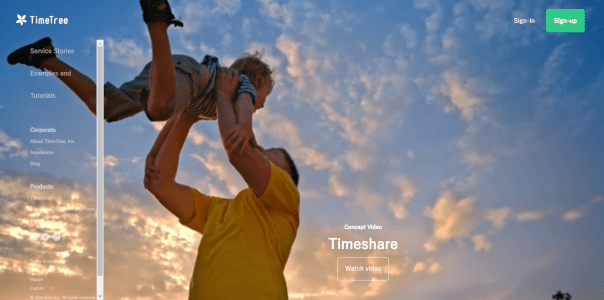 TimeTree is an easy app with no sign-up procedure. It allows you to share a calendar with your friends and colleagues. You can also post videos and pictures for a more precise way of communication. 
You can maintain multiple calendars with TimeTree tool. This tool offers the space to leave comments on each event. You can try this free dakboard alternative for scheduling your professional life. Moreover, it is easy to use TimeTree with other apps. 
10. WAVE calendar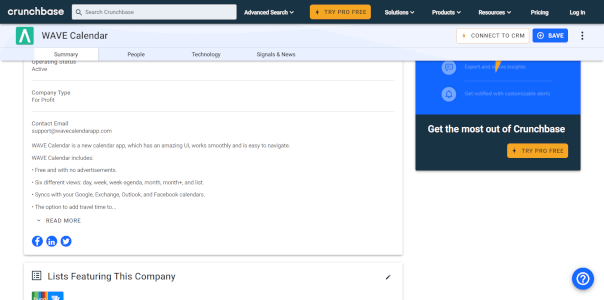 The last tool on this list is the WAVE calendar. It has a stunning user interface that helps you to navigate on the app easily. You can know the time zones of various cities in the world. Besides, you can see the weather reports on the WAVE calendar. It also comes with different widgets to attach to every event. 
Further, this app works on both Android and iOS devices. It also has many advanced features to simplify your professional tasks. 
Recommended Reading on Alternativoj: If you're looking for miscellaneous  alternatives check out our posts like Alternatives to Best Darkboard, Alternatives to Rainiertamayo, Alternatives to Photobucket.
Final words 
You can pick the best alternative to dakboard for organizing and managing personal and professional life. These tools have become essential ones to make the work more effective.