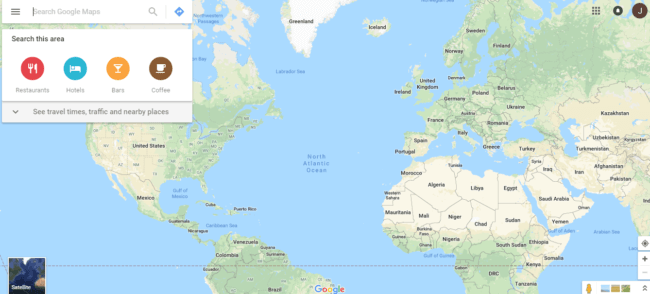 Doubtlessly, online web mapping industry has one king "Google Maps"; because of satellite imagery, street maps, real-time traffic conditions, and 360° panoramic views of streets which are the most essential features that make the navigation handy and astonishing. Still, some people are not satisfied with this and having issues with the delays in navigation. So here are few websites and apps that are good to be called as the google map alternatives in online navigation world.
Best Google Maps alternatives 2020
1. Bing Maps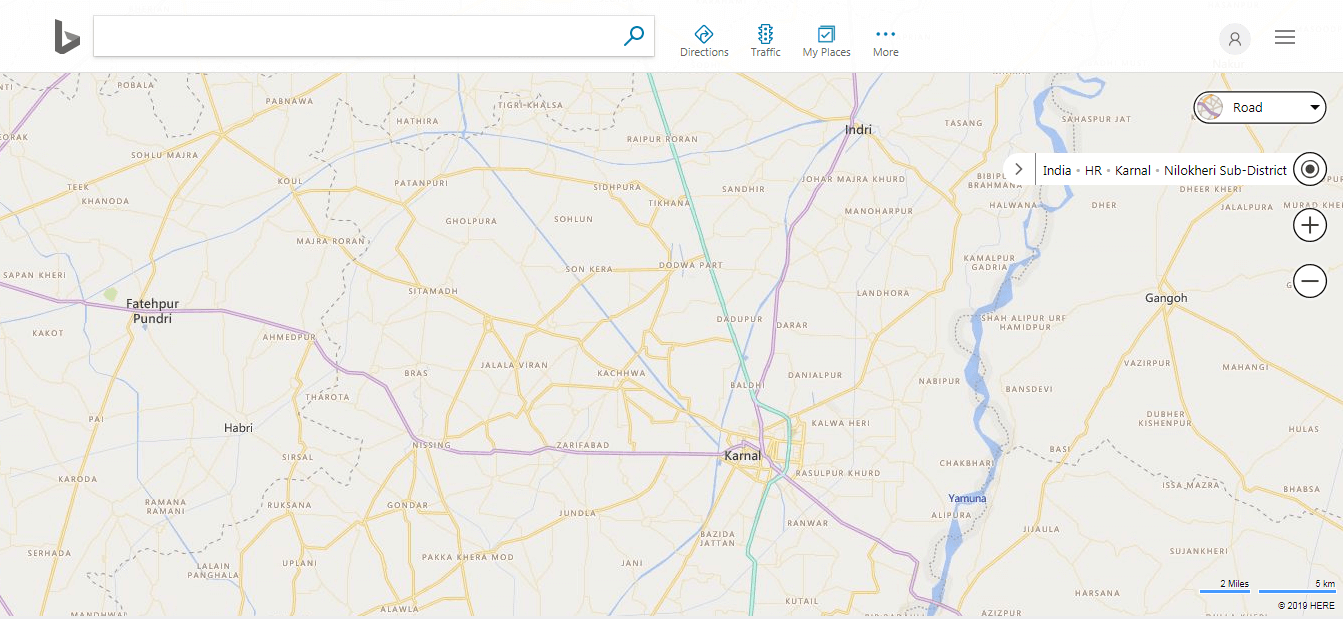 #1 in the list of Google maps alternatives is Bing Maps. Bing Maps is a Microsoft owned service in maps, originally was named as MapPoint before the current name. It has amazing features like aerial and road view, venue, and 3D maps, all these make it one of the best Google Map alternative.
One can get real-time driving, cycling, and transit directions from one location to another location very easily. Four color codes are for traffic updates i.e. Red, black, yellow and green to show lightest to heaviest traffic.
2. Here WeGo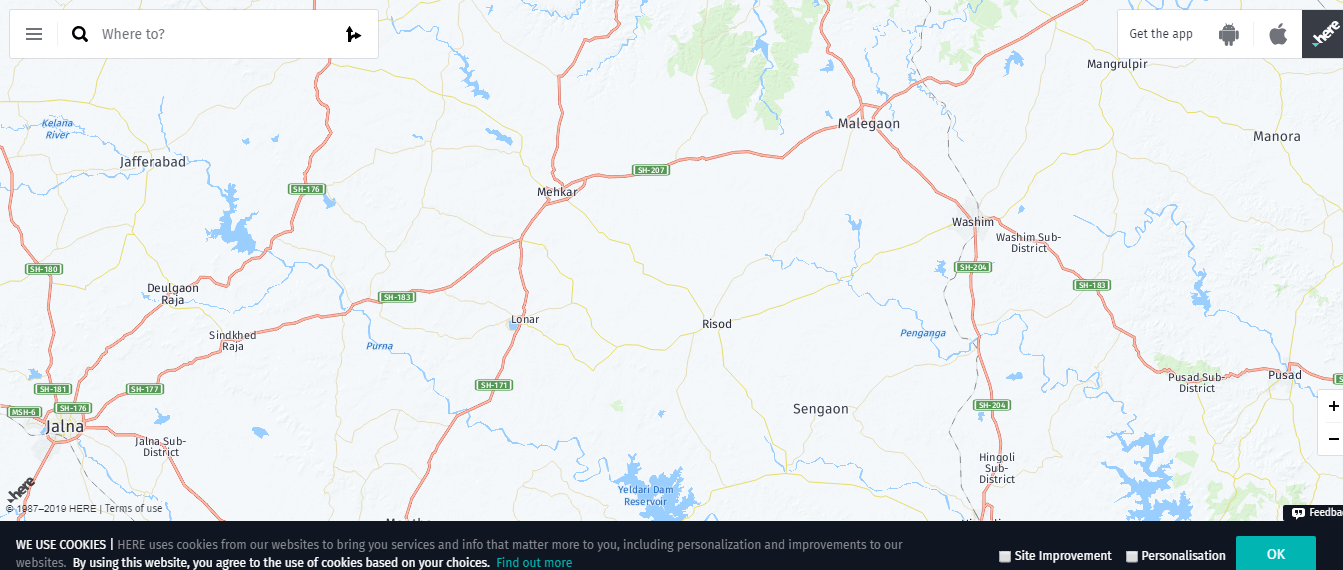 Here WeGo is a five-star rated software which supports over 200 countries. It has all basic features: detailed routes, navigation, up-to-date info, places to visit, and prices on all public transport links around the desired area and calculation done for you.
This Here WeGo provides current route conditions with the help of various information sources like cameras, police reports, Twitter feeds, construction sites, etc. to keep one up-to-date with the latest information and thus helps in getting the faster route to the destination. Offline maps are additional plus point with an ability to give stepwise navigation from one location to another even without internet access.
[su_note note_color="#ffffff"]Recommended:
Best sites like Google plus
[/su_note]
3. Waze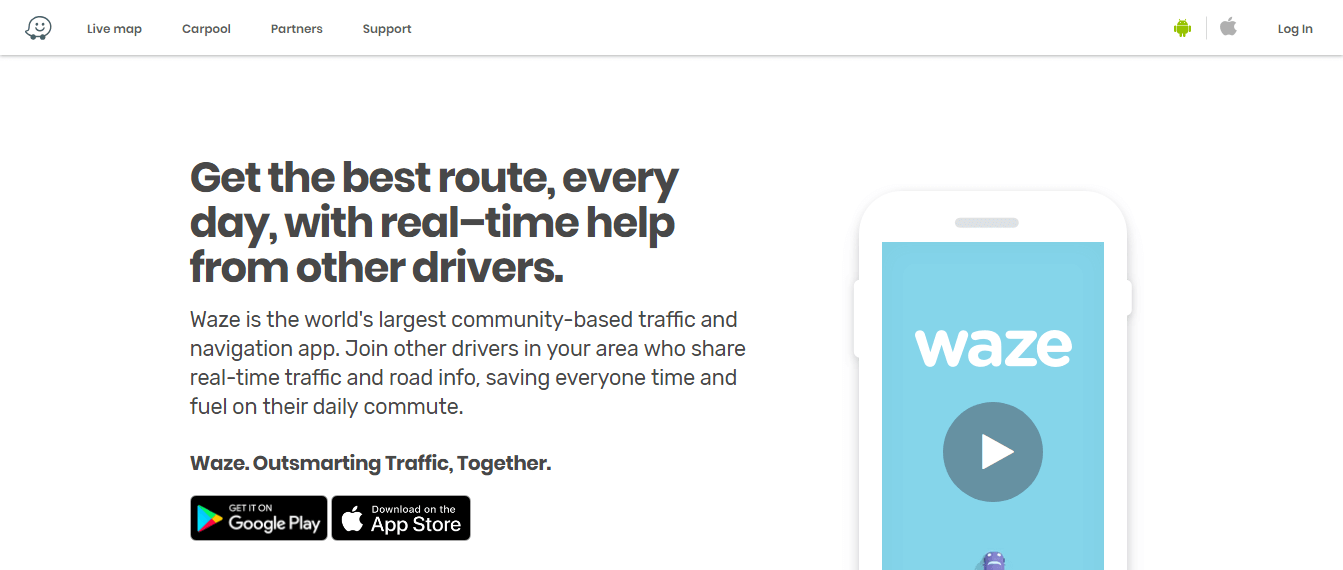 Another one in the list of Google Maps alternatives is Waze. Waze is a community-driven map service software that is very fast for traffic and GPS navigation. The most advantageous feature is it's being an interactive system, that enables you to inform about the changes in traffic, speed cameras, hazards on the roads to other drivers too. This feature of Waze was so popular, that in 2013 the company was bought by Google. Till date, it is Google Maps and Waze are existing as separate entities.
One can get every minute detail on and around the way like construction sites, cheapest gas stations, speed cameras, police, accidents, etc information that is updated by other Waze users. Real-time location tracking of your friends a Waze user can also be done. It's extremely good application for the drivers but is not very friendly for the walk around the city lovers.
4. Maps.me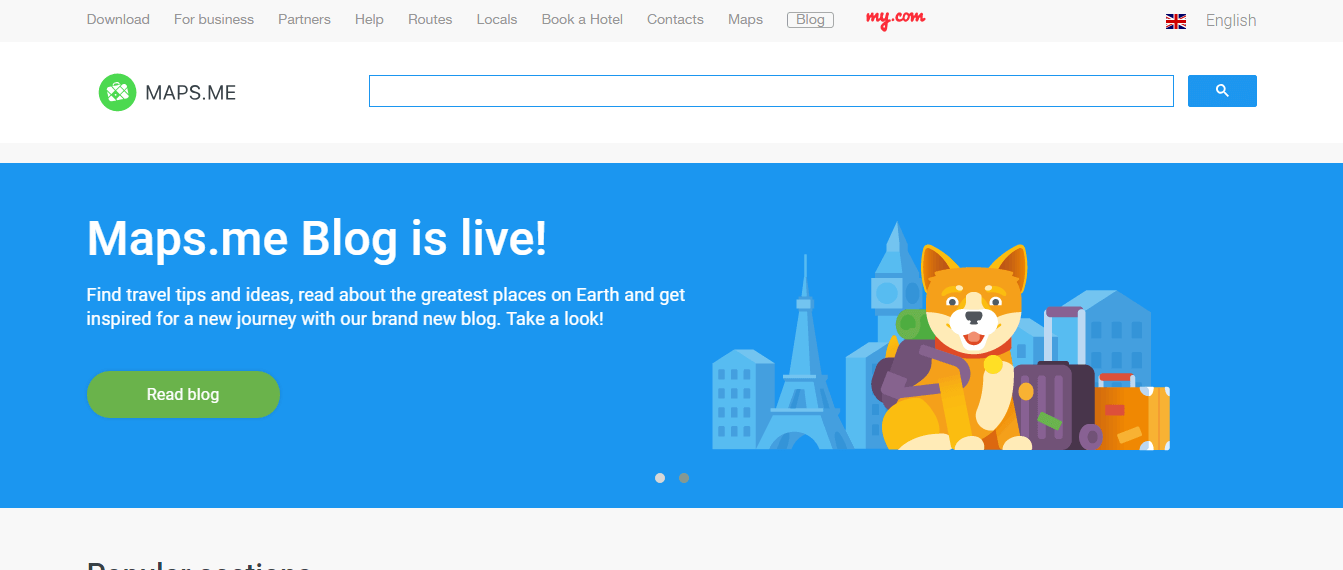 Maps.me is one of the great alternative to google map as it is a fast, free and has listed navigation for walking, cycling and driving all around the world including 345 countries and islands. It is based on crowd-sourced OpenStreetMap directory. It also has offline maps feature that allows one to navigate even without internet. It also has location sharing via SMS and bookmark or saves the most visited locations feature.
It's search options are of varied categories like nearest ATMs, public transport. cafes, restaurants, tourist attractions and hotels. The possibility to make hotel bookings directly from the app is the add-on feature of Maps.me.
5. MapQuest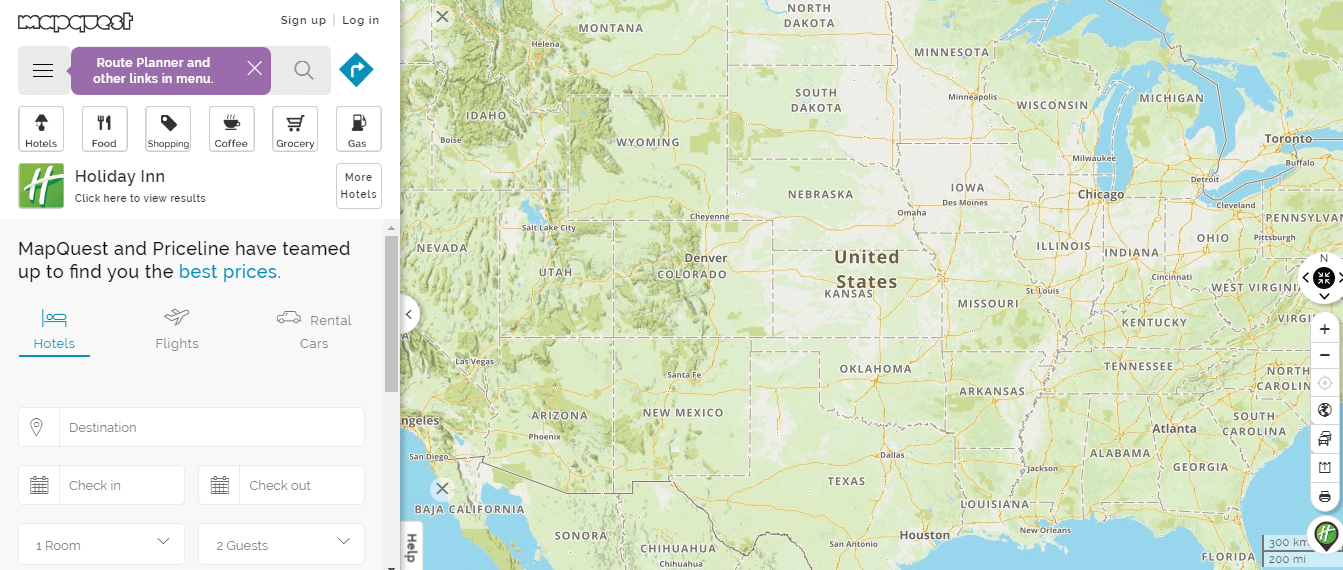 MapQest is powered by reliable and popular OpenStreetMap American project and is one of the best features rich and easy to use navigation service. It provides satellite imagery with an addition of live vector maps for walking and driving directions. It is available as a website and an app for iOS, Windows and Android phones. It has multiple modes of integrated transportation like Uber and Car2go. It gives a cool mapping experience and not to forget to highlight, such features are missing in GoogleMaps. Real-time traffic details including accidents, road closures, and openings etc. it also supports voice-guided navigation, and auto-rerouting to bring up shortest routes with multiple stops till the end of destinations.
Along with real-time data, it compares the prices of the restaurants, hotels and gas stations. It has integrated services like OpenTable and GrubHub, that helps one to make reservations and order food on the way. Best of all feature that Mapquest has is it gives you membership-free road assistance like towing like in case of broken engine or a flat tire. Mapquest works best in the US whereas in other countries it is a little inconsistent.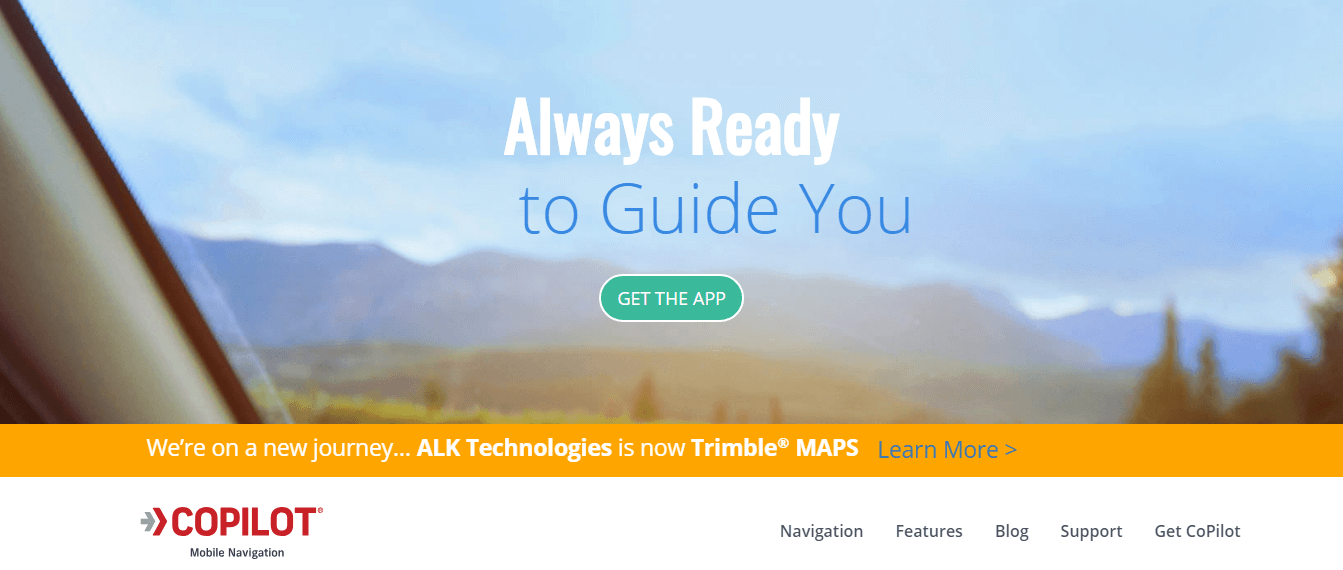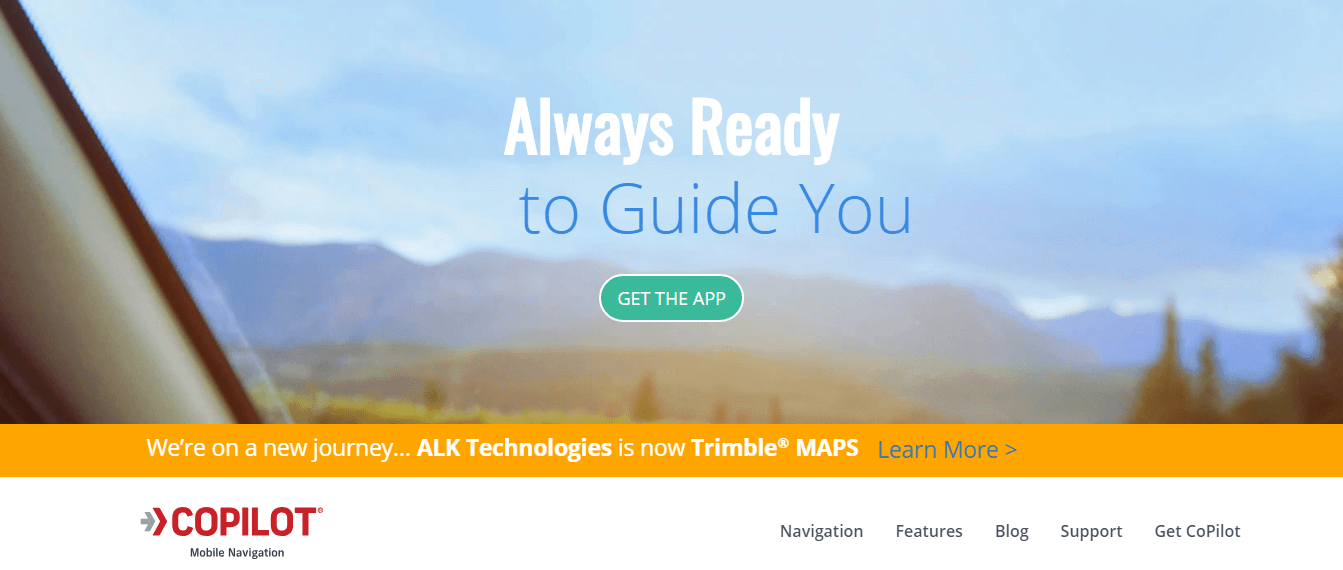 CoPilot is a vastly used app with a user database of nearly 16 million drivers and is free to download from play store. It gives one an opportunity to plan an upcoming trip and gives easy navigation even without internet with its offline maps. Local details about a gas station, restaurants, parking areas, etc can be fetched.
On getting paid update; one gets equipped with better features like real-time traffic information, safety camera warnings, powerful route planning, 3D street view, voice navigation, and many more.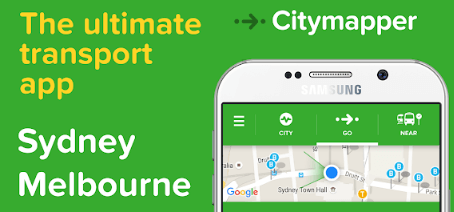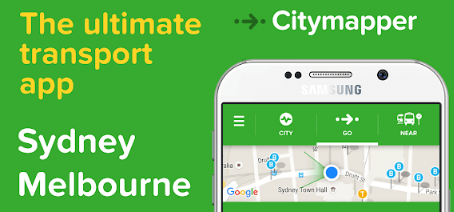 An ultimate Google maps alternative and nominated as the best app in 2017. Google Maps and other navigation apps aren't aimed at the people who are public transportation users of the city. CityMapper is the bridge here, with a lot of features like real-time data, it makes public transit a lot easier via subway, bus, metro, cycle, trains, rail, ferry, tram, Uber, car sharing etc. It's "GO" assistant feature which helps one out with real-time instructions & suggestions. This app has integrated Foursquare, Yelp, and Twitter for live updates and Uber for cab bookings. Including transit maps, CityMapper gives real-time alerts for the next bus, timetables, and other disturbances.
One can easily share the location via WhatsApp, Twitter or Email. It also supports Android Wear and fitness features like "Calories", it tracks the distance traveled through walking or cycling and tells you the calories you have burnt. The only limitation of this app is that it is available in few of the major cities like Chicago, Boston, New York, San Francisco, Washington, Vancouver, Toronto, Tokyo, Hong Kong, London, Paris, Belgium, Barcelona, Singapore and few more. The developers are working to add new cities but still, it will take a long to add many more of them.
These are few of the best suited alternative to google maps  that you can always look up to. The app one thinks fulfills their demands can download and install for free from the Play Store.
Recommended Reading on Alternativoj: If you're looking for miscellaneous  alternatives check out our posts like Alternatives to Goggle Maps, Alternatives to Tutuapp, Alternatives to Offerup.